Coco Chanel once said, "Dress shabbily and they remember the dress; dress impeccably and they remember the woman."
One of the best things about cold weather is the opportunity to wear darker colors. "What is so important about darker colors?" If you are dying to know, darker colors help hide certain parts of our body better.
For instance, a very popular color worn in the cold is black. We often wear black during the winter to attract heat. Thus, when we attract heat, we are able to stay warm. In terms of fashion, black helps us appear slimmer, gives the illusion that certain parts of our body are in shape, and looks good when worn with most patterns or prints.
Below, Alexis illustrates how to incorporate black with different patterns and colors for an affordable price.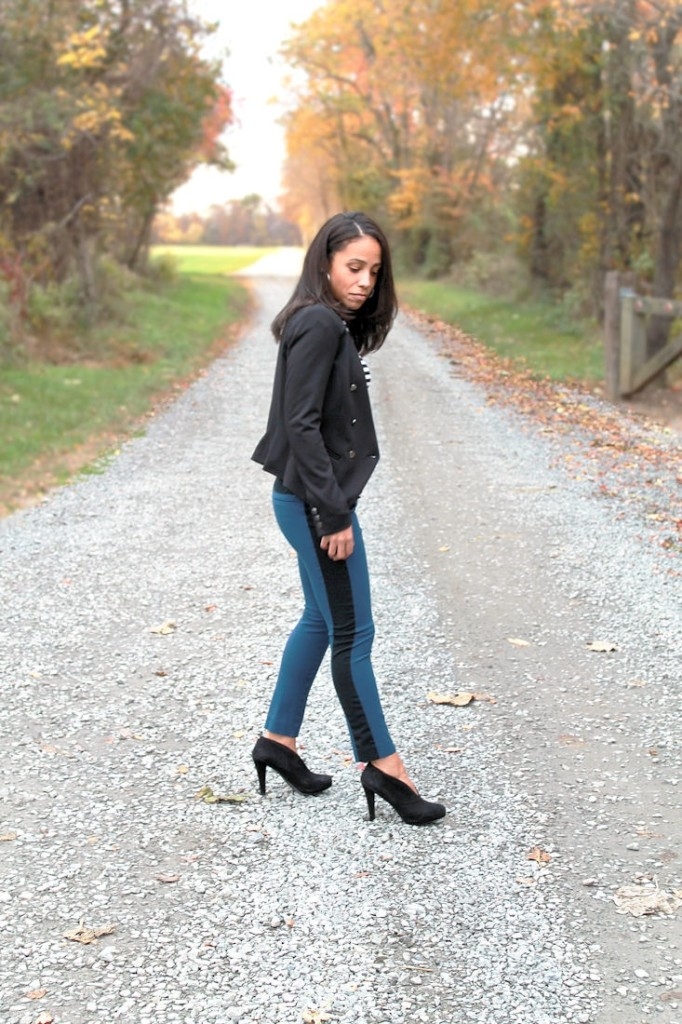 Sometimes it's hard to balance everything going on in life, particularly what to wear. However, Alexis manages to balance running after preschoolers and still look like a diva for affordable prices. Alexis states, "Finding affordable clothes that look good and will last is the hardest thing about shopping, but once you find those pieces it can change your wardrobe." 
We at UnregisteredStyle are inclined to agree. Shopping on a budget can be exhausting. Often, the quality of your clothing is determined by the price. If the items are not on sale or on clearance, most low costing articles of clothing are ruined before the first wash.
Nevertheless, Alexis purchases most of her outfit from Target. If you are unfamiliar with Target clothing, you need to rise above that rock you have been living under. For women, you can find so many great things from this store.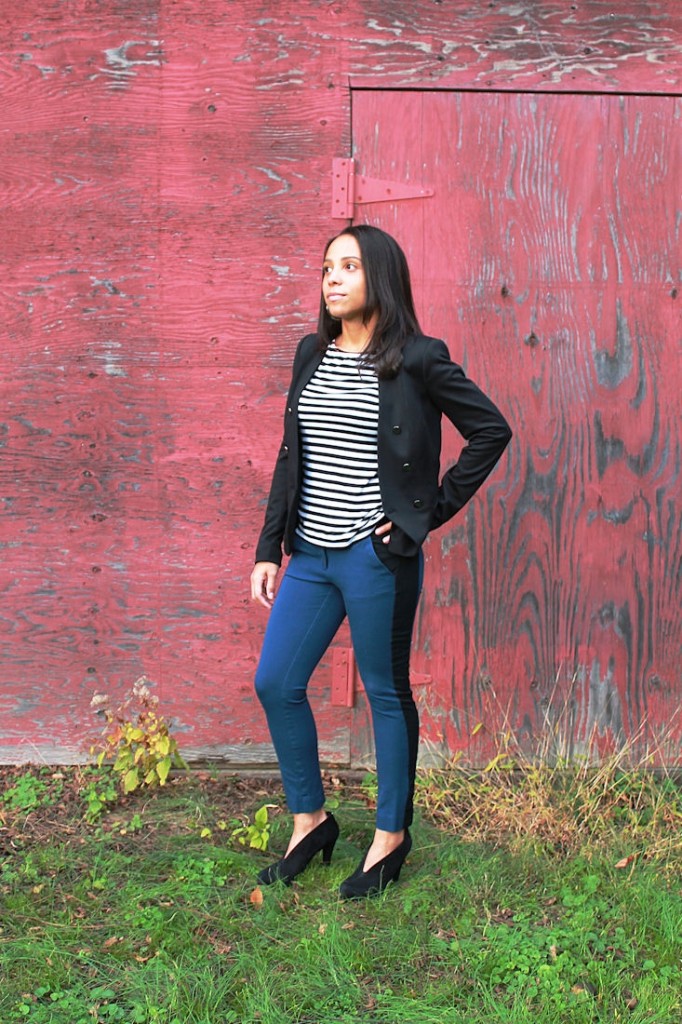 "A double breasted blazer is a must have for fall and spring!" – Alexis
In terms of personal style, Alexis won us over with her outfit of choice. From head to toe, she manages to look posh without breaking the bank. For starters, the black, double breasted blazer was a very popular item this season. It can be worn to both casual and formal events. If you want to wear it casually like Alexis, try a shirt, tank, or blouse. For a more formal look, wear your blazer with a dress. 
Although the outfit's primary color scheme is black, she decided to add a pop of color through her blue tuxedo pants and horizontally striped shirt. You can't go wrong with a bright pair of skinny pants in the winter, definitely an eye catcher. The addition of the stripe was a perfect option. According to Alexis, "The stripe going down the tuxedo pant leg tends to elongate the leg and when paired with the right pump, you can feel model."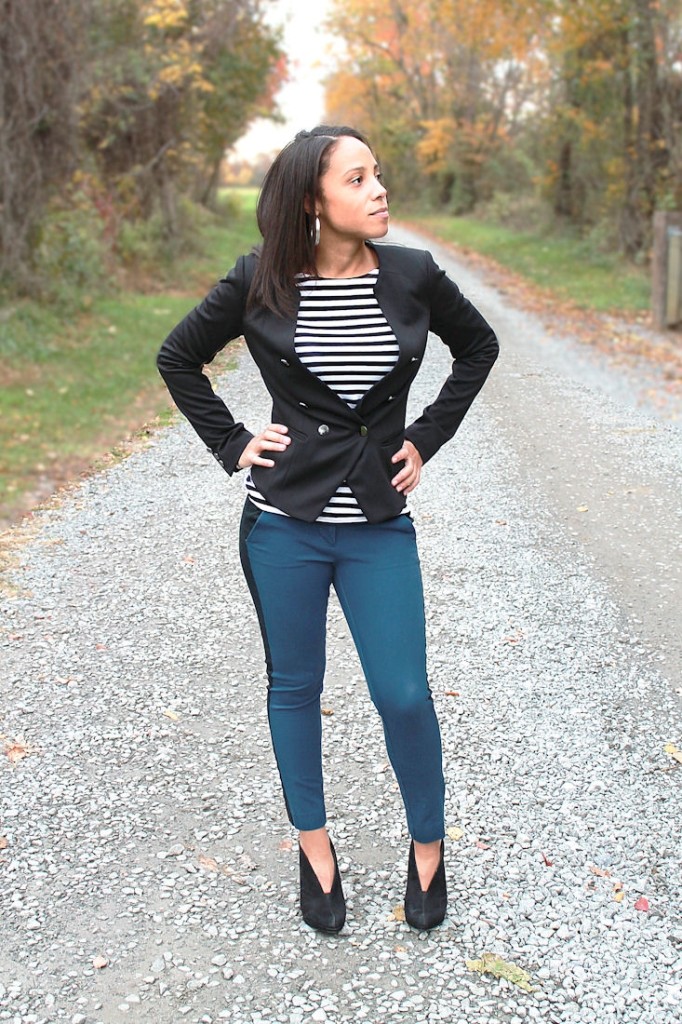 Alexis is a true lady that loves high heels, and states that this outfit is perfect for a night out in New York City or Philadelphia. 
If you are interested in more looks from Alexis, follow her on Instragram @Lex_H .