With the first day of Spring only weeks away, we are still adjusting to the frigid temperatures outside. With cold weather in late February and early March, there are both benefits and disadvantages in regards to fashion. The downfall is obvious, those new spring clothes that were put purchased in February, wont be worn for a long time. Most retailers stack their shelves with spring clothing in February. Since we are still wearing our winter clothing, we doubt those spring clothes will leave your closet anytime soon.
On the positive side, a late winter can benefit our wardrobe and pockets for two reasons. First, we can extend the length of winter clothing. For instance, everyone has that coat or jacket they may have only worn once this season. With a longer winter, you may get to wear the jacket seven times! Second, many stores have their fall and winter clothing available from the previous season.  Here comes the great news: majority of these clothes have been significantly marked down. So, you can purchase most garments for dirt cheap! If you have some extra storage space, you can even purchase some items and save them for the next winter season.
Below, Kennisha is shown wearing her extended, winter outfit on another snow day.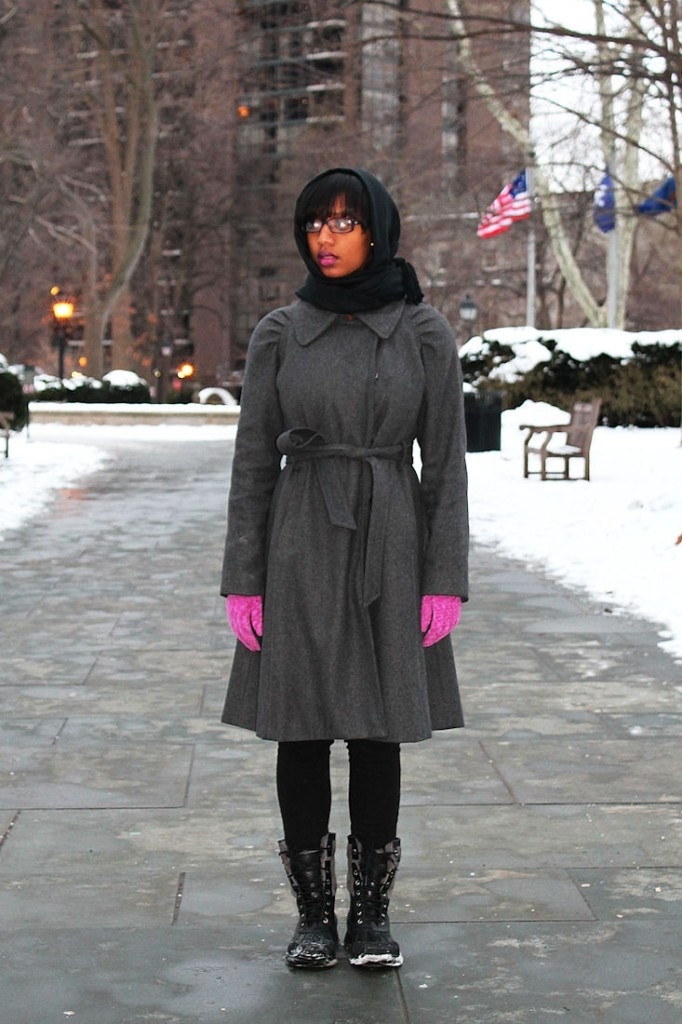 " I usually wear my coat with casual wear, but I would also wear it for a night out over dressy wear. My boots I wear on snowy or rainy days, paired with my scarf, which I love to rap the way I have for the photo, and my gloves which add a hint of color to the dark colors I am wearing." -Kennisha
Maneuvering through the snow may be a difficult task depending on your outfit. Think of it like this, you want to look good without struggling. When we say "look good," we actually mean wear a nice outfit. For women, simplicity is the key. For a traditional look, a solid or plaid coat, jeans, and boots will work. For the "struggle" aspect, remember, this is snow we are talking about. Snow brings ice, slush, and creates wet surfaces. You are more liable to face plant on some ice wearing those nude, platform stilettos.
Kennisha took the traditional approach with her outfit. She made her life easier by wearing both comfortable and chic outerwear garments. She decided to throw on her favorite pea coat, pink gloves, skinny jeans, and boots.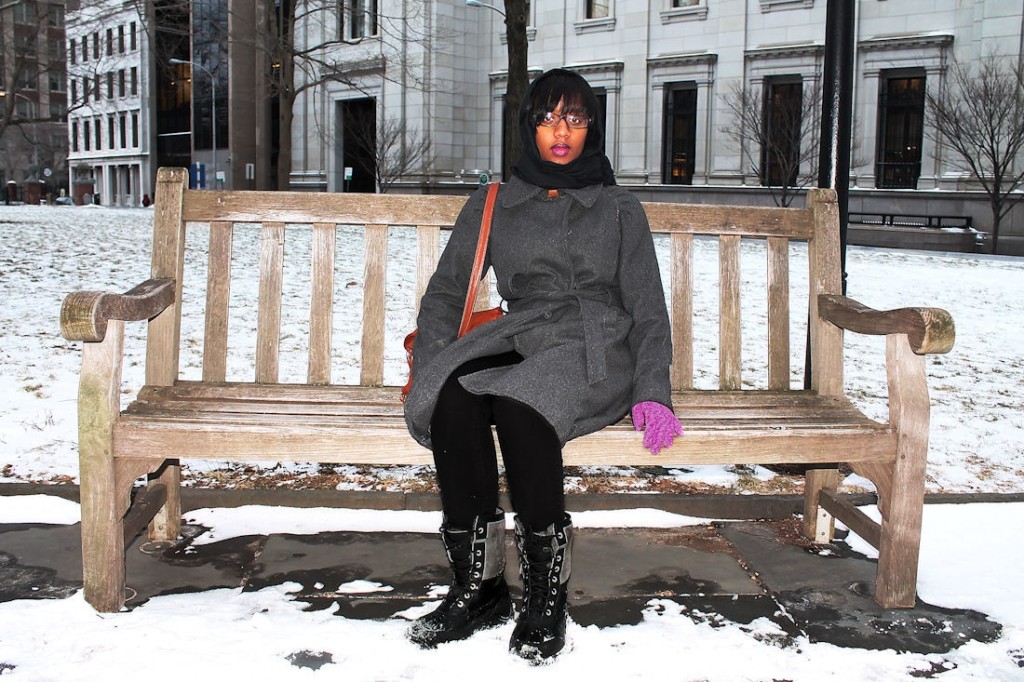 "I feel that my coat is very fashionable and there are many unique details about it, which I do not see often in coat worn by others." -Kennisha
Similar to our previous post with Kourtney, Kennisha is wearing a gray, wool pea coat over her outfit. A touch of gray is perfect when your entire outfit is primarily black.  This particular pea coat is lighter on the color spectrum, which illustrates its finer details. Kennisha states, "The details of this coat include a flared or pleated bottom and the shoulders are scrunched near the sleeves."
In addition to her coat, Kennisha was able to add some more color through her gloves. The pink gloves add a pop of color to her overall outfit.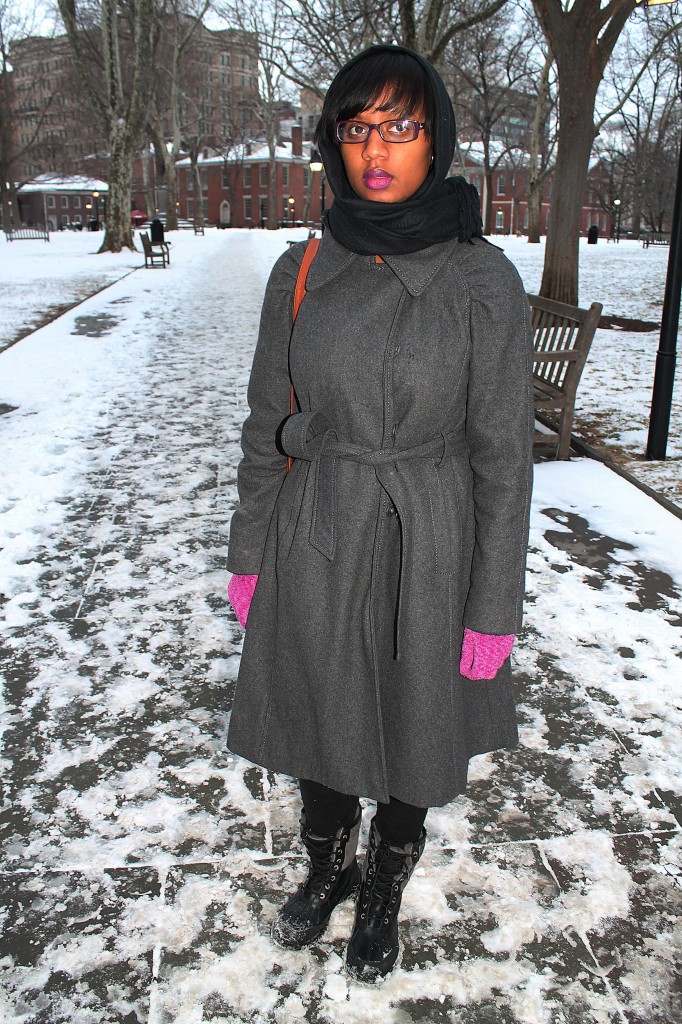 "My UGG Boots are my favorite. Which girl doesn't like a nice warm and comfortable pair of UGGS? They come in handy in bad weather, they keep my feet warm, and they can be worn with a variety of outfits" -Kennisha
 You can't go wrong with boots. Especially boots that are heavy duty like the ones Kennisha is wearing.
If you want more looks from Kennisha, head over to her Instagram page @iamwhite_karamel .