"No spring nor summer beauty hath such grace as I have seen in one autumnal face." -John Donne
Today marks the first official day of  autumn and we are excited for to inform you about a number of additions to our website. In the next three months, be on the look out for new models, features, and contests this season on UnregisteredStyle.com.
With that being said, there is no better way to kick off this season than with a new UnregisteredStyle model. Without further ado, we would like to introduce everyone to a familiar face, Brittany Kelly! For those of you who don't remember, Brittany submitted a photo to us for a "Feature Friday" post.
Today, she is back  from summer with a fresh, autumn inspired look. Check out the full feature below!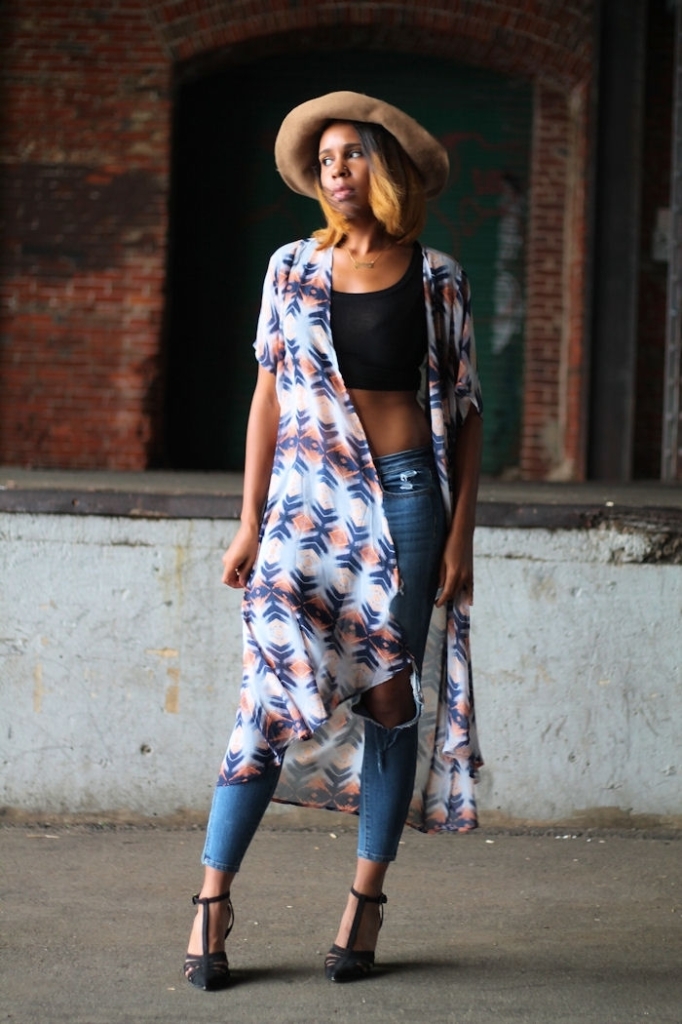 "The colors within the kimono are versatile enough for it to be worn as a summer cover-up or worn under a leather jacket for the fall." -Brittany
Brittany started off this look on the right track. Her Aztec print kimono from Urban Outfitters was a perfect purchase. Seriously, every girl needs a few statement pieces in her closet, and this was definitely a winner for Ms. Kelly.
Honestly, you can never go wrong with Aztec prints in general. They are perfect for those cooler months.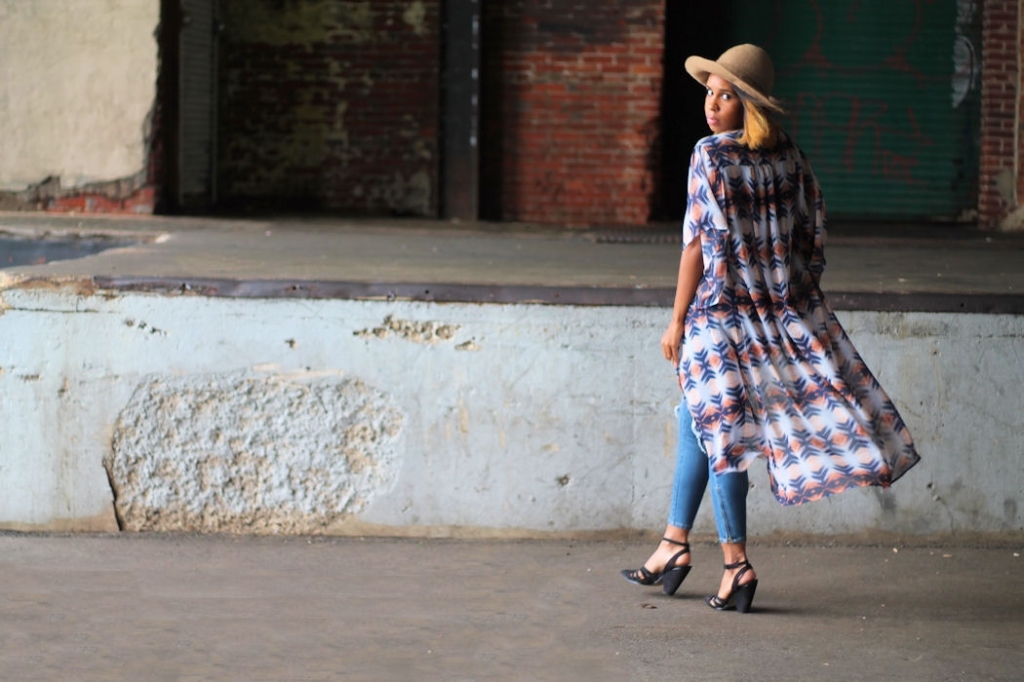 "I would like to thank the Geishas for inventing the kimono—they would never go out of style in my book." -Brittany
Since the kimono is a very detailed piece, it was important for Brittany to dress down the rest of her outfit. So, she added one of her favorite black crop tops to the mix.
With her upper half completed, Brittany had to pull together the rest of her outfit. Like the crop top, she wanted to go simple. So, Brittany went to her closet and grabbed an old pair of denim jeans. Although these jeans were a perfect fit, they were still missing something. Brittany put her thinking cap on, grabbed her scissors, and began distressing her own jeans. She states,"This was a DIY project gone perfect! I just tugged and stabbed at them for a while, and voila—a holey denim was created. I wear them as often as I can without wearing them too much, whatever that means!"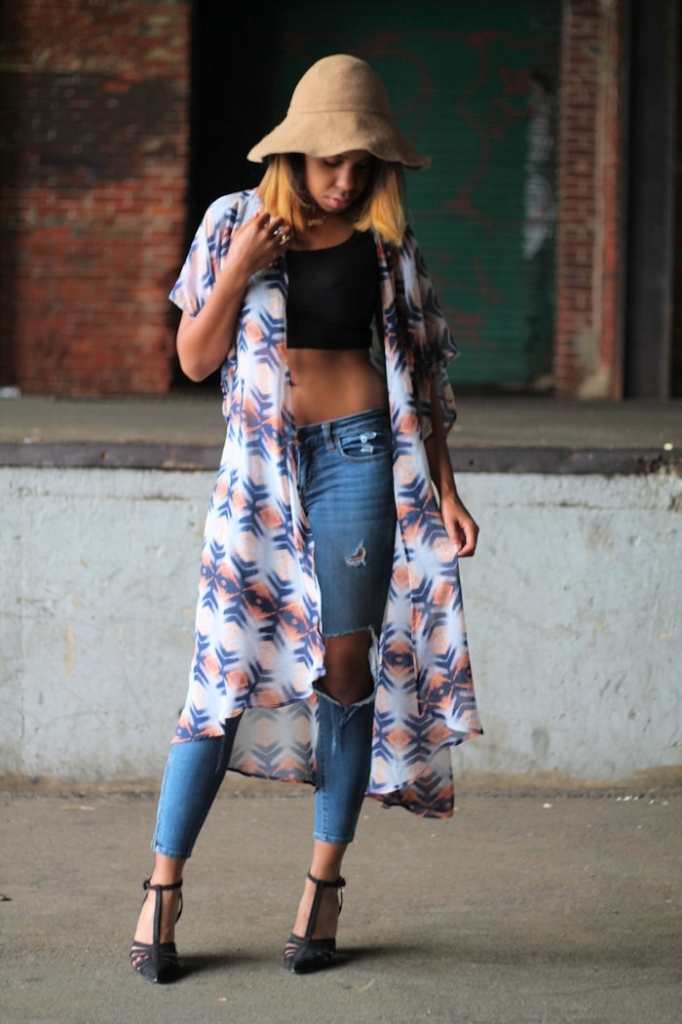 Kimono: Urban Outfitters | Crop top: Top Shop | Jeans: Lucky  | Hat: American Eagle
Feel free to show Brittany some love and follow her on  Instagram account @brima_donna. Also, be sure to check out her blog posts on LITM Philly!