Have you ever had that one day where you couldn't find anything to wear? You probably scratch your head and wonder, "Why is nothing fitting correctly? Why can't I find anything to match? Didn't I wear this outfit last week? If this happens to you more than once a week, then perhaps its time to perfect your wardrobe with a few fashion essentials and important statement pieces.
For this post, we are taking a look at some statement pieces worn by the creator of UnregisteredStyle, Bryce.
Even during the beginning stages of a snowstorm, Bryce is able meet fashion standards in his double-breasted blazer, red pants, and leather oxfords.
Check out Bryce below as we discuss the "perfect" wardrobe and the importance of adding statement pieces with the double-breasted blazer as our example.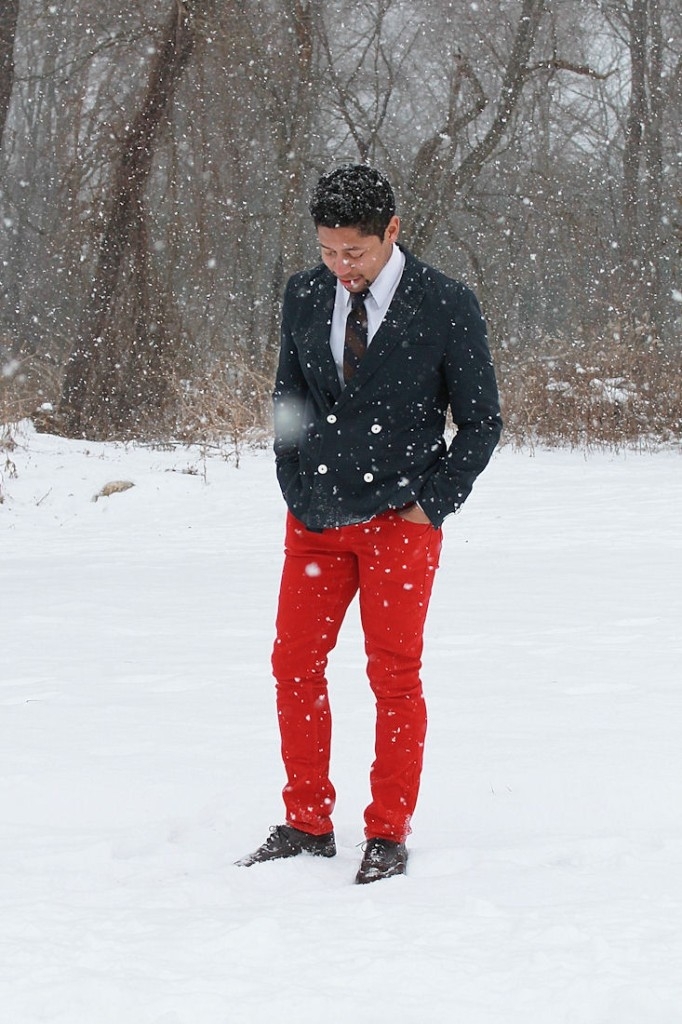 "The "perfect" wardrobe consists of clothing that is suitable for most occasions. For a man's closet, one, two, or three additional wardrobe stapes will help advance your closet." -Bryce
When we think of the "perfect" wardrobe, the fashionable man should always have the following items in his closet: khakis, sneakers, leather loafers, solid color jeans, a cashmere sweater, a fedora, a navy blazer, a white button-up, gray suit, dress shoes, and a leather brief case.
The items mentioned above are considered the bare essentials of your closet. if you decide to take it up a notch, try adding a few statement pieces to your wardrobe. Every statement pieces should be able to cross over each seasons and be easily worn with every item in your wardrobe.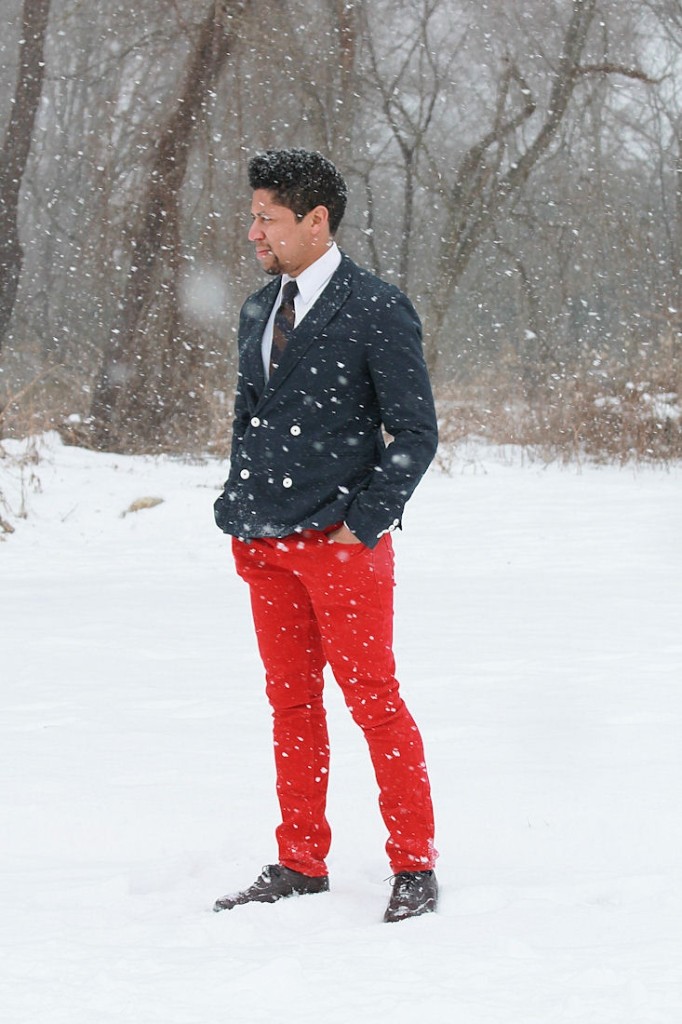 Personally, we love the double-breasted blazer because most men are scared to wear it. The jacket is often criticized for how it fits on the male torso. Depending on your body type, the blazer can look too bulky around the mid section and makes your body look square. Hello! That is why we have a little thing called alterations.
Bryce states, "Finding an appropriate size blazer in general is tough for me. Lets be real about the situation, most clothes are designed for average size American, which is not me. I have  a short torso with long arms. Blazers are either too long in the arms or too long in the waist. That is why most of my clothes are altered!"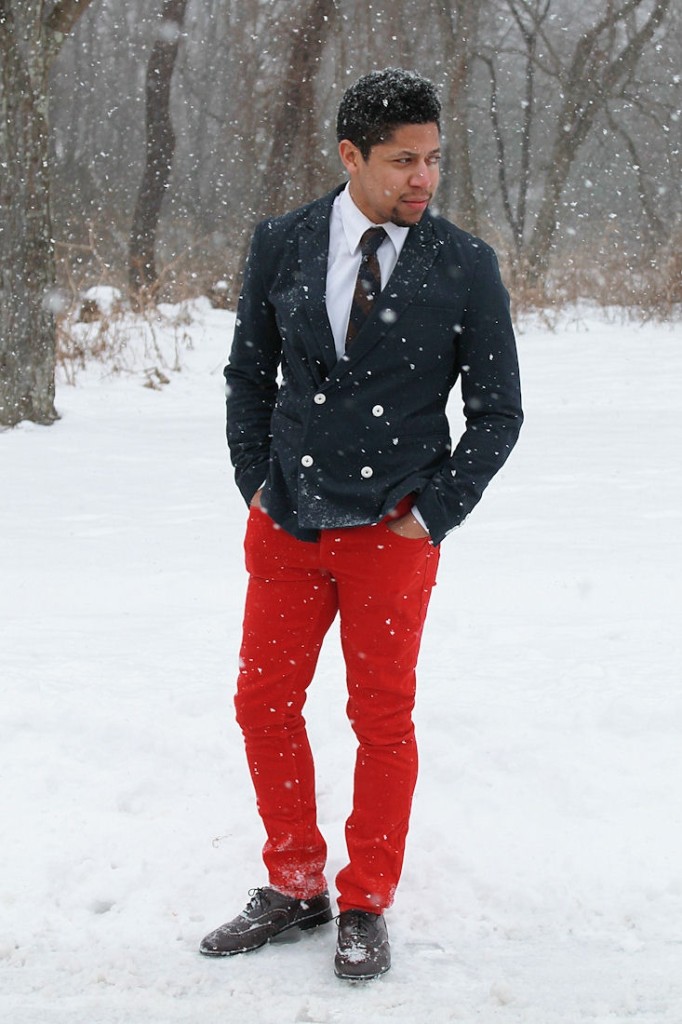 As mentioned previously, Bryce combined his blazer with a pair of red pants and leather oxfords. The pants definitely add a pop of color to his outfit. Everyone don't go out and get red trouser crazy. They look very good but are hard to wear with a lot of outfits. You need to be selective if you are this adventurous. 
If you want more looks from Bryce, feel free to head over to his Instagram @Karmike . Don't forget to head over to the UnregisteredStyle Instagram page as well @unregisteredstyle for daily style looks.