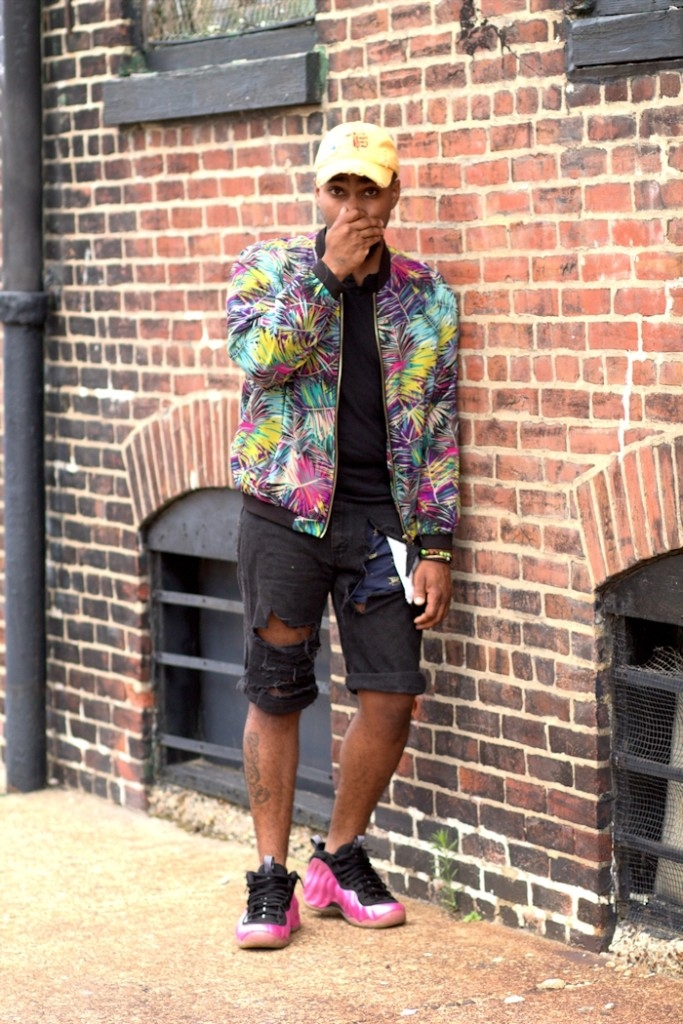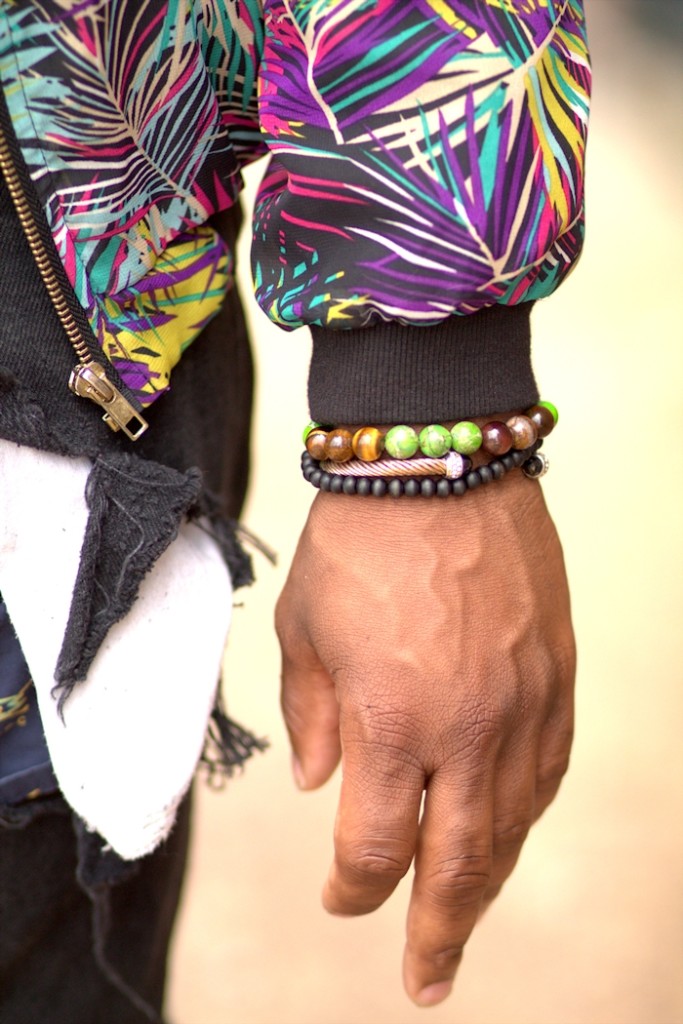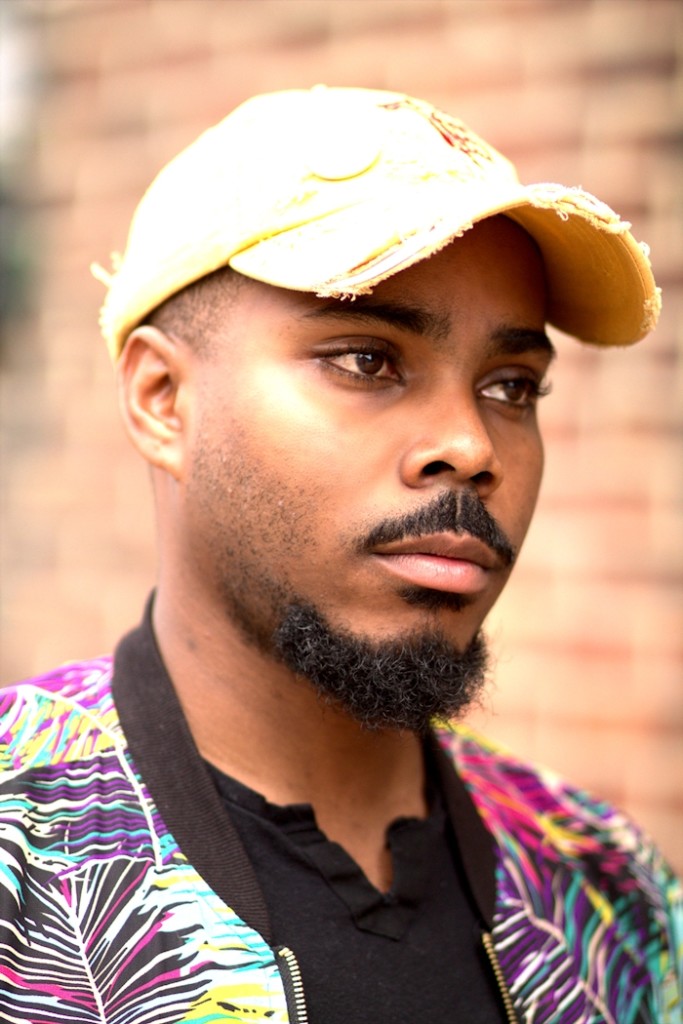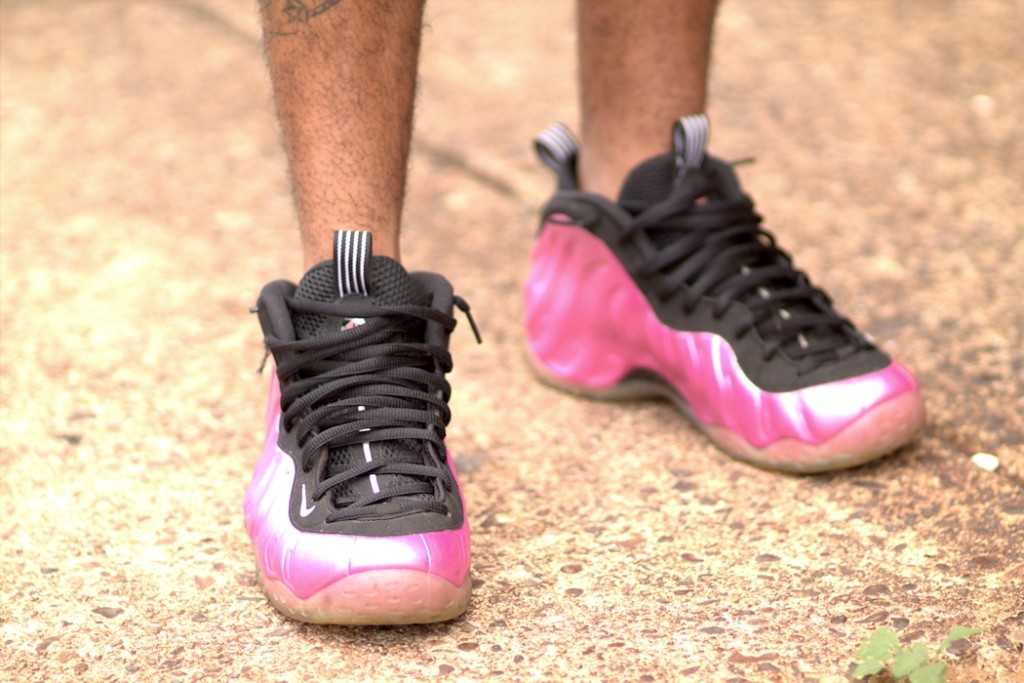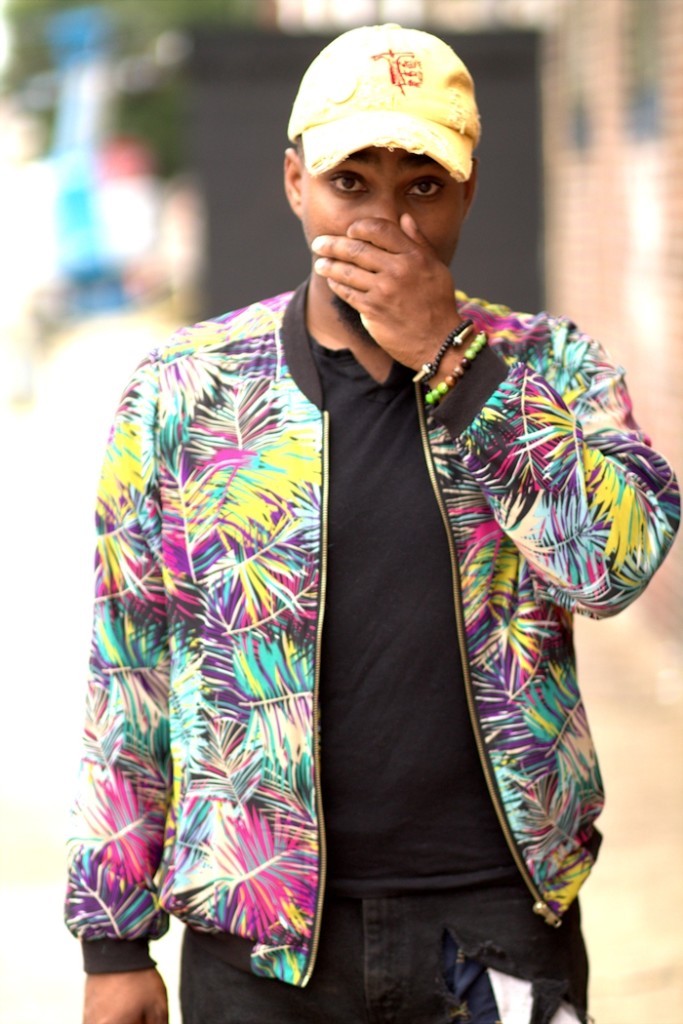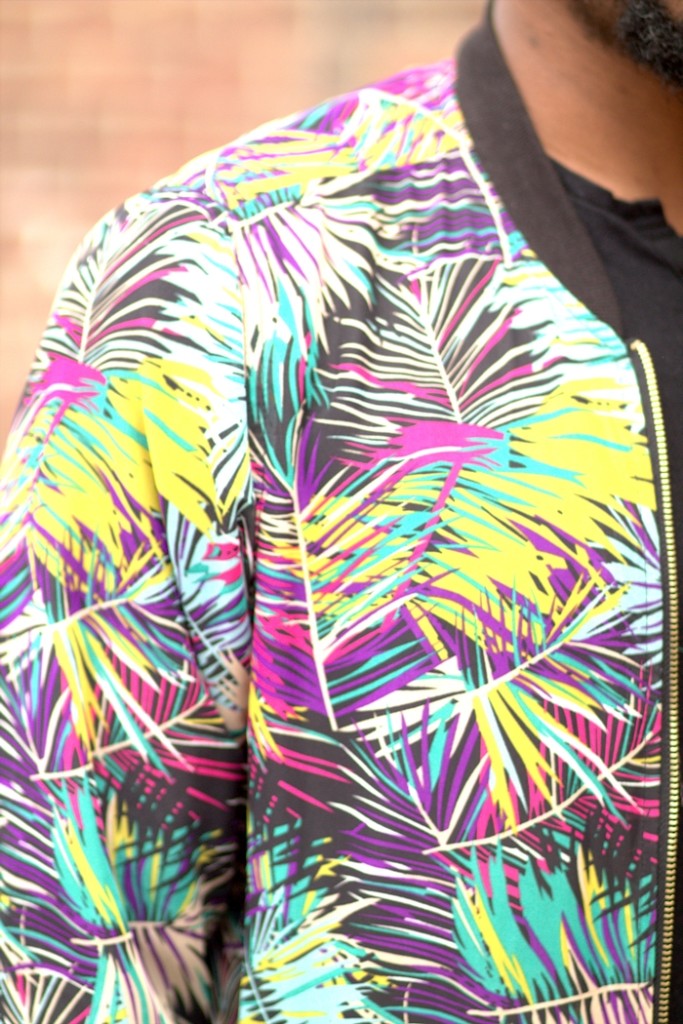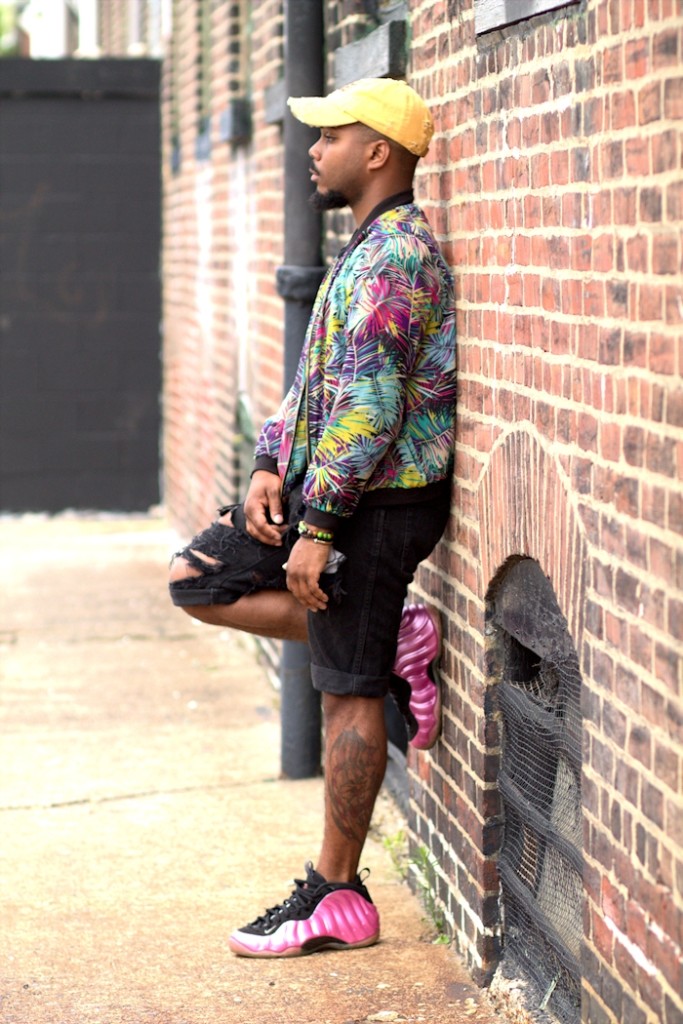 What He Wore
Bomber Jacket: Thirfted
Shirt: Forever21
Jeans: Levis
Sneakers: Nike
Hat: Our.Father1221
For those who need a little inspiration, look no further! Today, Peso shows us how to style it up in his printed bomber jacket.
When you're wearing a palette of colors, it's all about toning down your brightness, without losing contrast.  Having said that, Peso decided to keep it simple in his black tee and cut-off shorts.
Rule of thumb, don't be afraid to experiment with different styles and color combinations. As an alternative, you should consider double denim or all white as well.
So, how do you feel about this particular look? Feel free to share with us in the comments section below.
Thanks for reading!