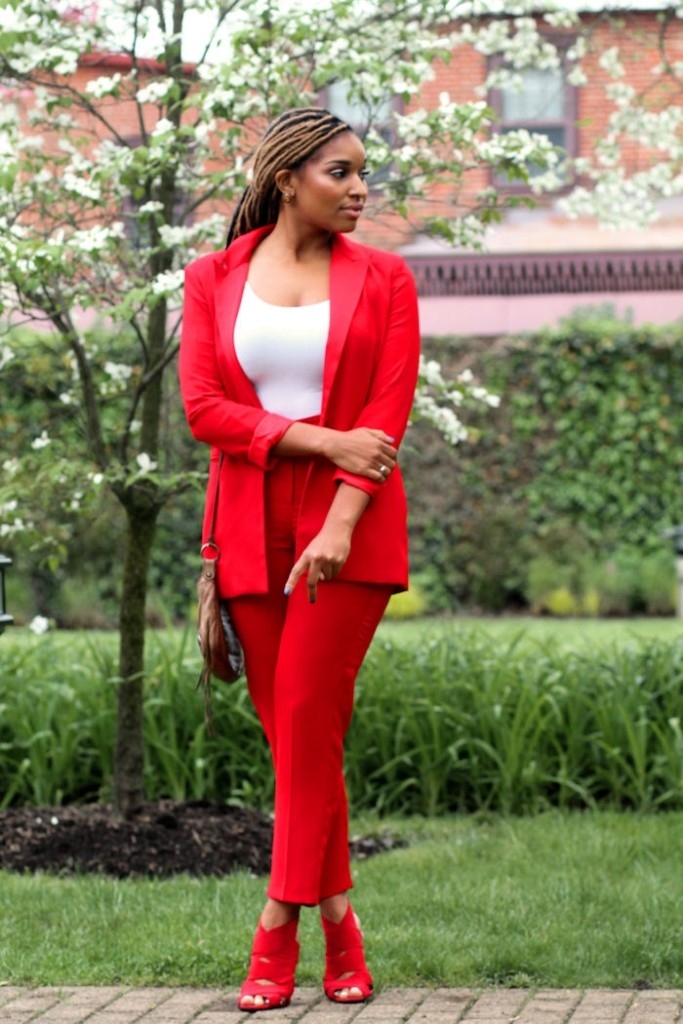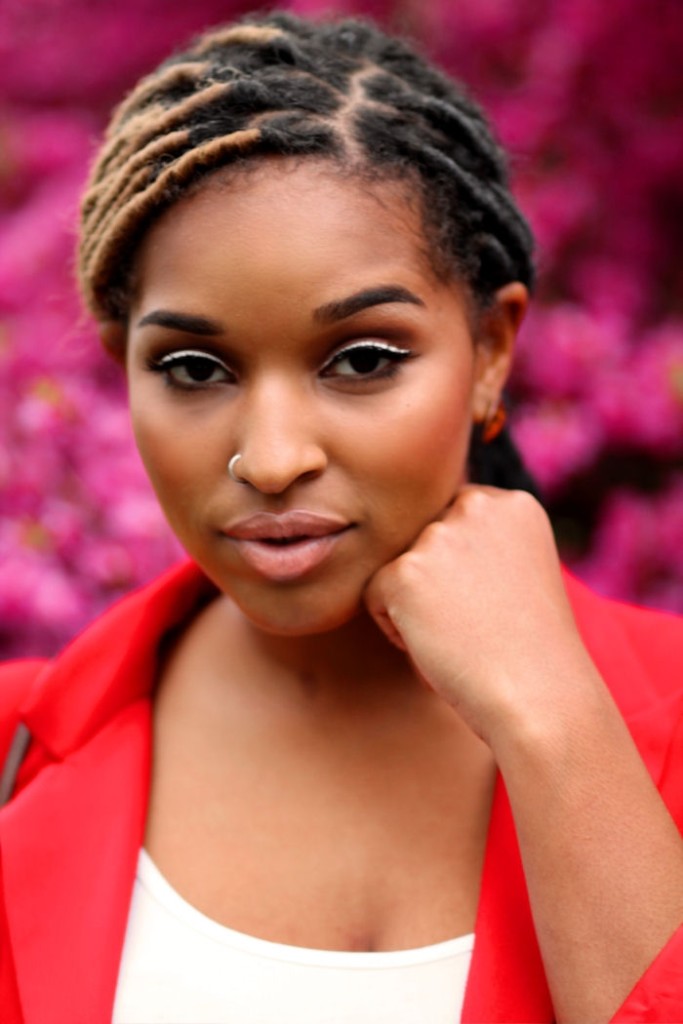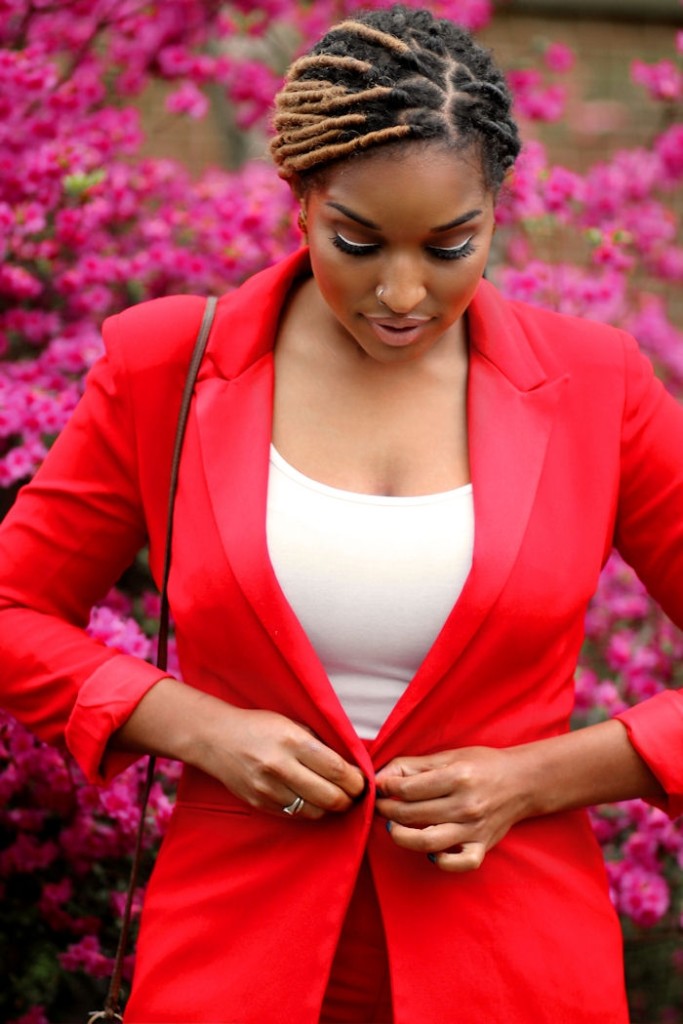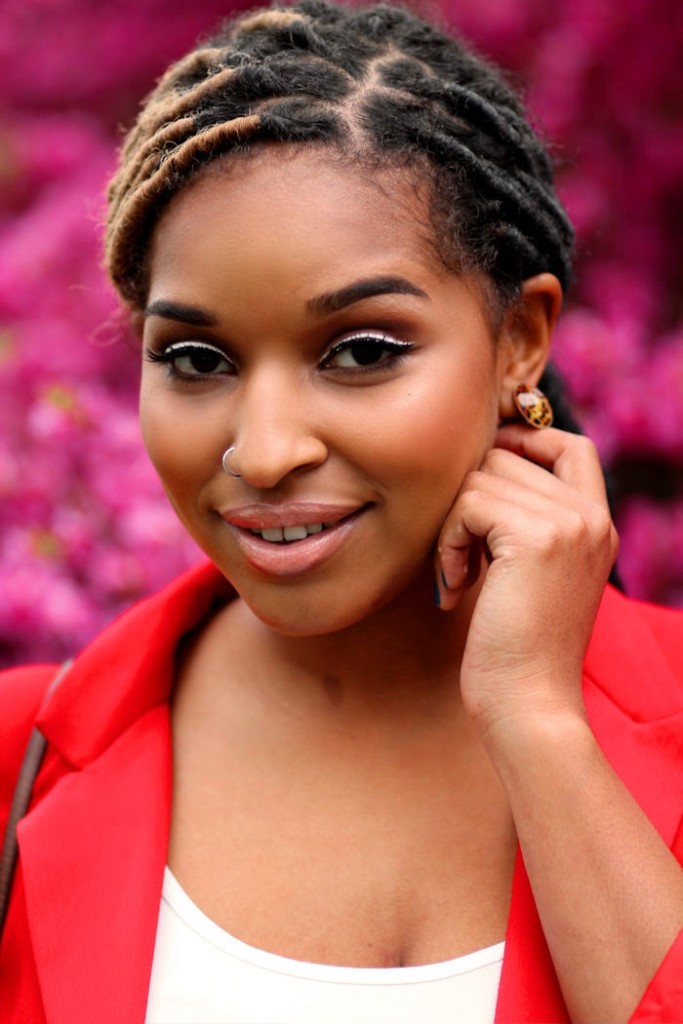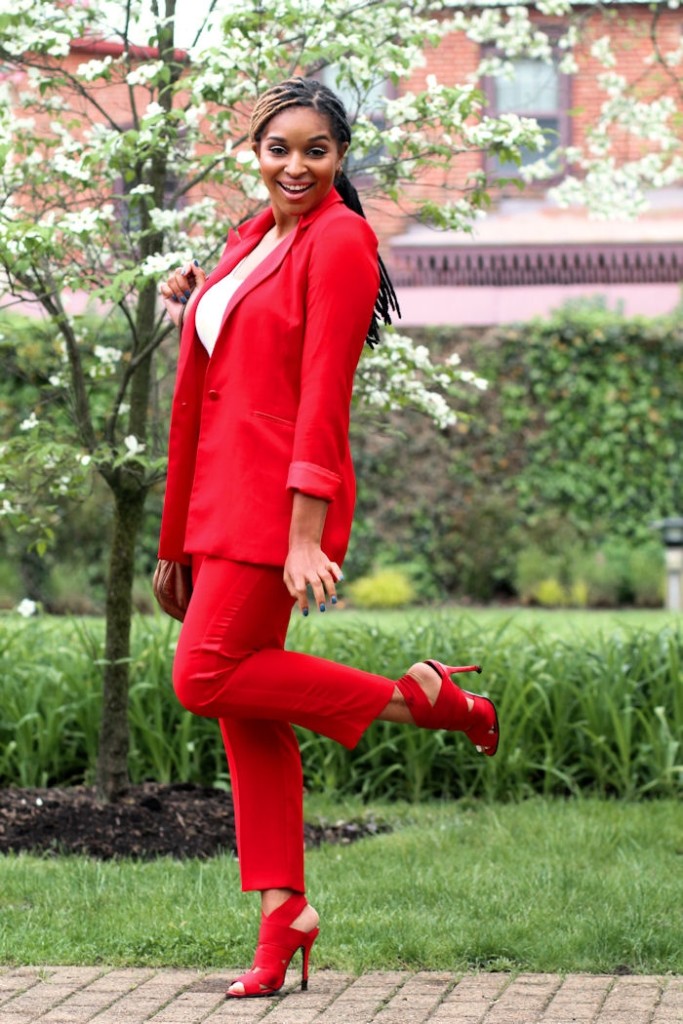 Suit: ASOS |
Tank: H&M |
Sandals: ZARA
If you haven't noticed, monochromatic colors are very much in style this season.
So, you speak of these monochromatic colors, but what the heck does that even mean? As mentioned in a previous post, monochromatic colors fall within the same hue, tint, or shade. Just imagine a solid a top and shorts set, all from the same color family. Sounds cute, right?
Well, if you don't believe us, check out this week's featured outfit.
Today, Dyandra Raye is giving us life in her red suit. Worn casually or dressed up with a pair of heels, this suit is ideal for spring.
According to Dyandra Raye, "The length of this blazer is great for multiple wears. You can wear it open for a more casual look or button up for a dressier occasion. I layered a white tank underneath to create a Spring appropriate look. A black layering piece will work perfectly for a night look!"
Overall, we love this loos! With such a vibrant color scheme, Dyandra looks straight out of a magazine.
So, how do you feel about this particular look? Feel free to share with us in the comments section below.
Thanks for reading!