"Be thankful for what you have; you'll end up having more. If you concentrate on what you don't have, you will never, ever have enough" -Oprah Winfrey
In life, most of us desire the fast cars, the big homes, and of course the expensive clothes. Yes, obtaining these items will put you on the "Lifestyles of the Rich and Fabulous" roster. However, you will play a lifelong game of tug-o-war with persnickety and appreciation. Let's face it, our personal desires can hinder us from appreciating the prized possessions we already own.
From a fashion perspective, we always want more clothes than we need. Granite, it's understandable that we enjoy adding a few pieces to our wardrobe. Yet, we can still look and feel great with the clothes we wore last month.
This leads us to our post today with Trell Thomas. We caught up with Mr. Thomas between events in New York City and he was glad to do another feature with us. Check out how he combines a recently purchased item with existing wardrobe items.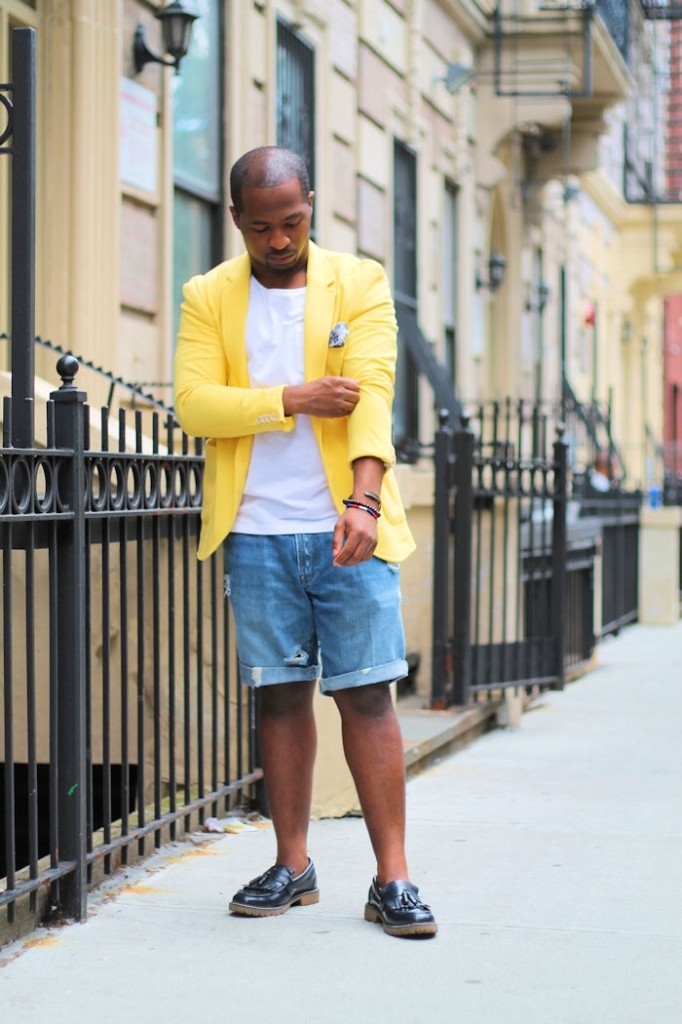 "I love the blazer–especially because originally, I wasn't going to purchase it and then with a little coaxing I decided to go for it because it was different and in a lot of ways represented my personality." –Trell
Suppose you are attending a special event in the near future that requires flashy attire. Nine times out of ten, there is no need to purchase an entire outfit. You can put together a fresh look with most of the clothes in your closet.
For Trell, he made a white t-shirt and denim shorts look like a million bucks! You want to know how? Well, he simply threw on his new yellow, jersey blazer from ZARA and combined it with some clothes that were folded in his dresser.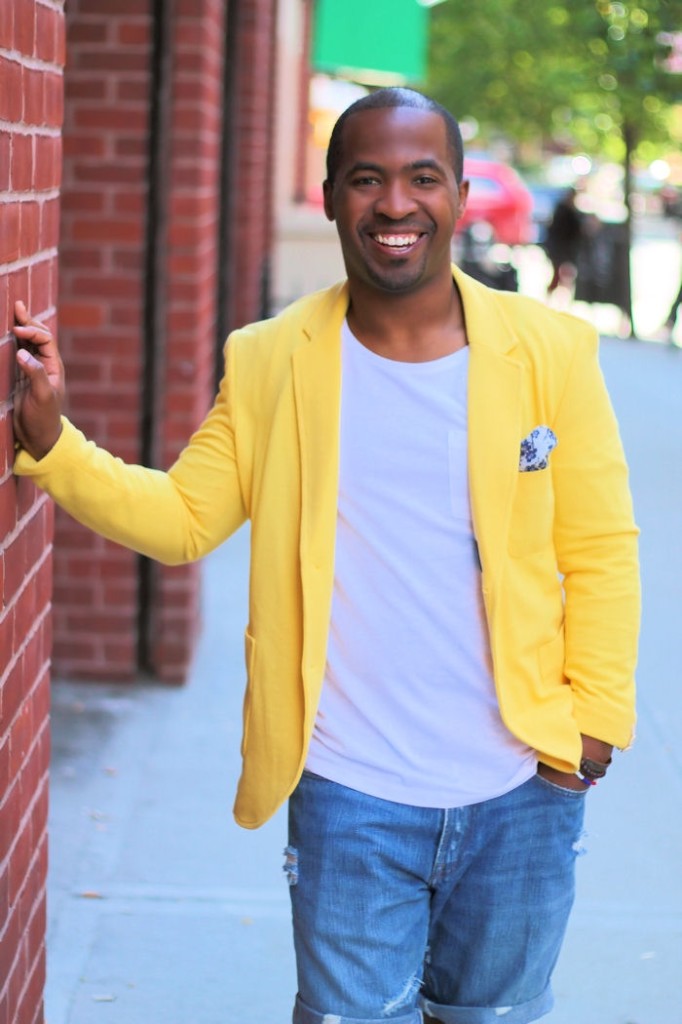 "I would call that this look "Ready for Summer" just because everything about it to me says bring on the heat, I'm going to still stay cool (figuratively and literally)" –Trell
Trell's outfit is a true representation of summer. Brightly colored, his blazer is the perfect addition to his overall look. A jersey blazer is perfect during those late summer afternoons when you are trying to dress up an outfit and stay cool at the same time.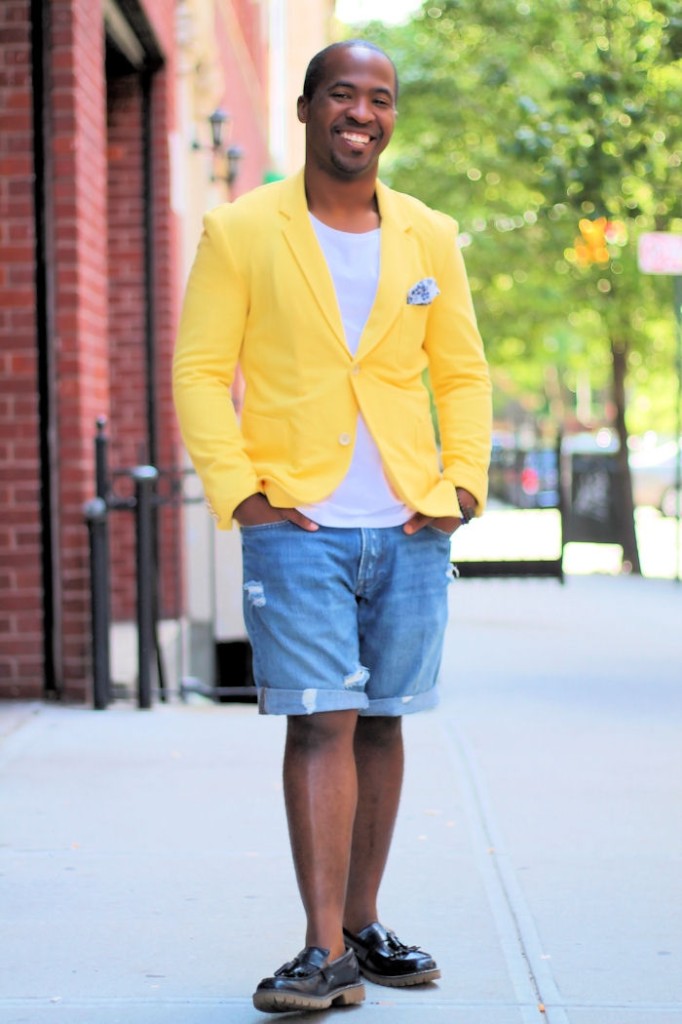 T-shirt: H&M- | Jeans: GAP | Shoes: H&M | Blazer: Zara
Overall, we love Trell's look. By combining a white t-shirt, denim shorts, and loafers with a jersey blazer, Trell was able to dress up his entire outfit. Great job Mr. Thomas and keep up the great work!