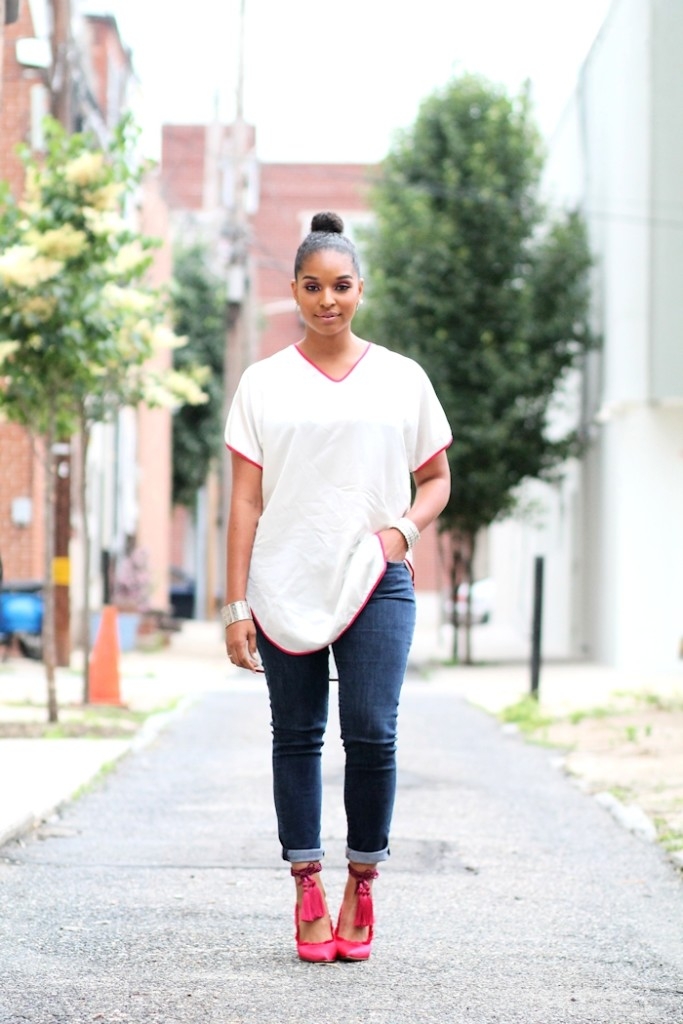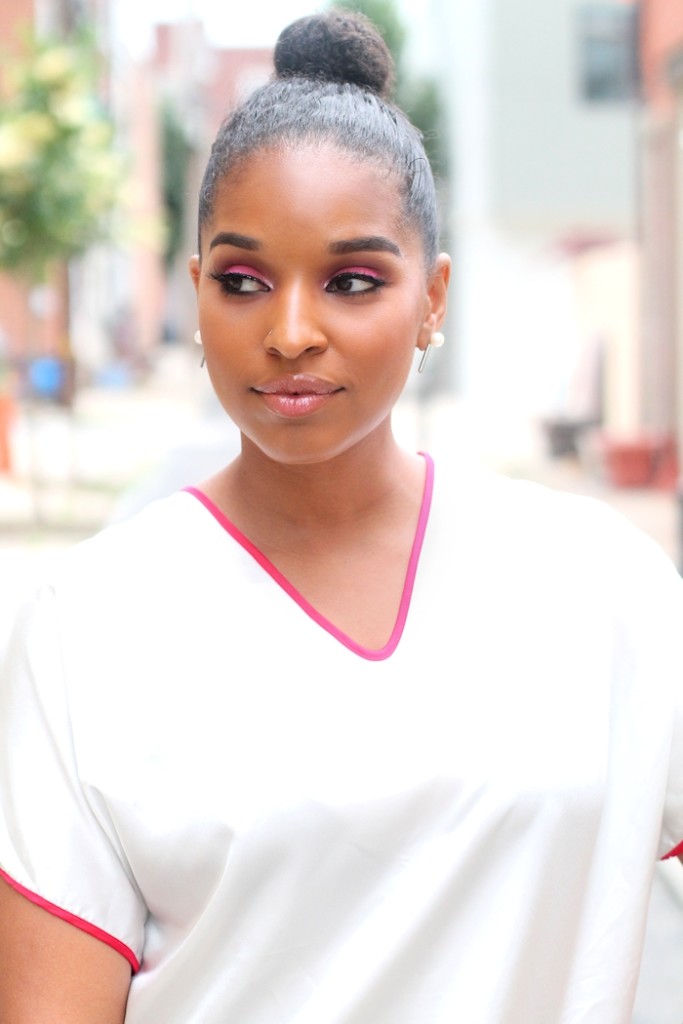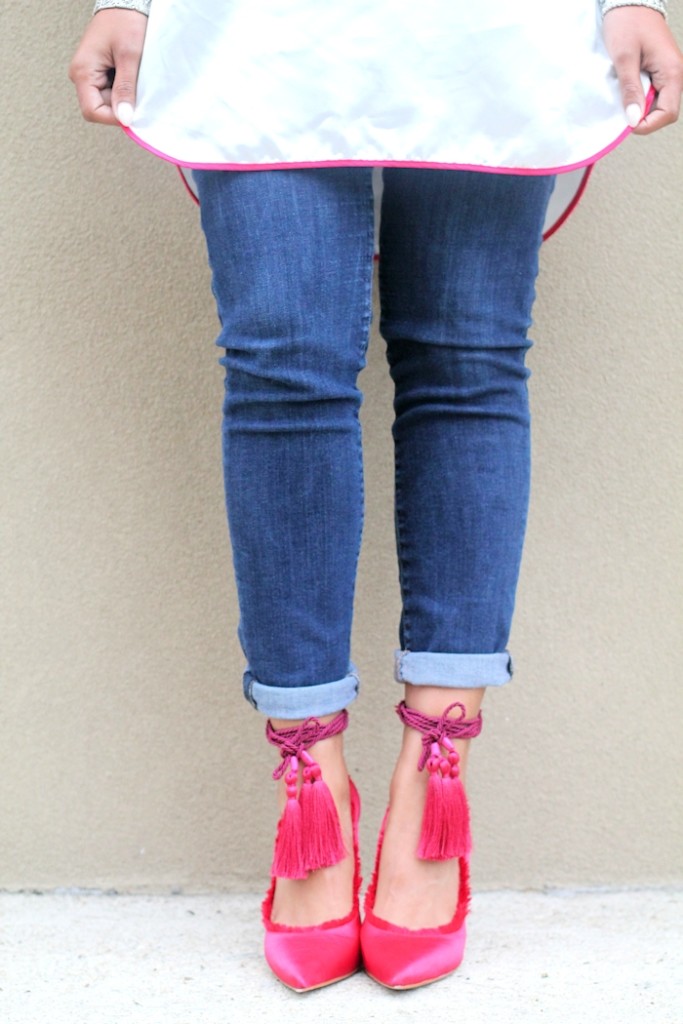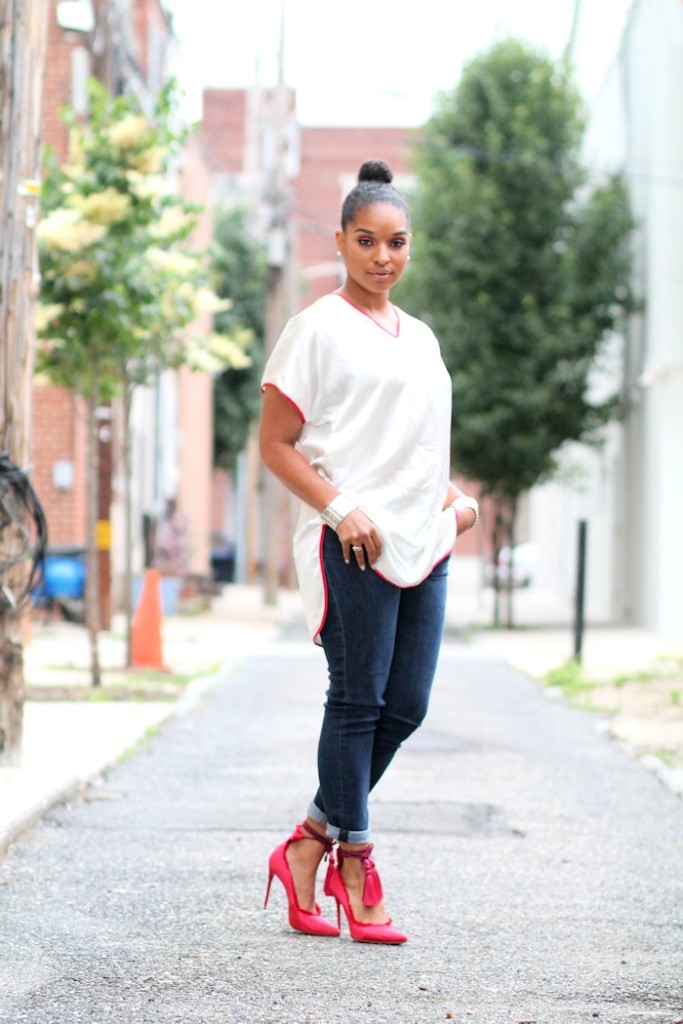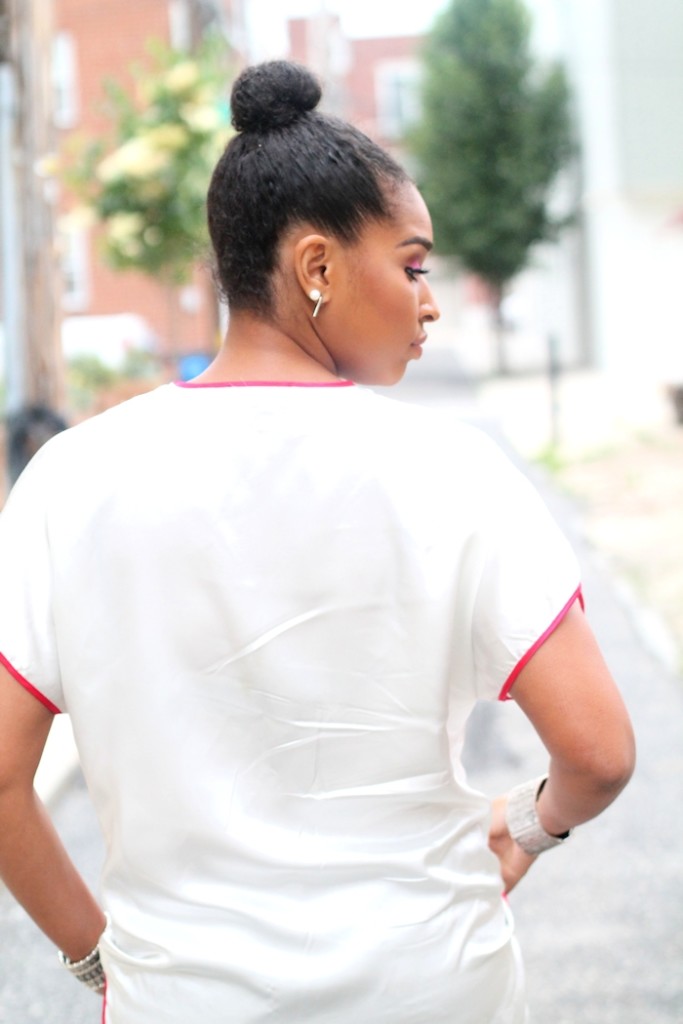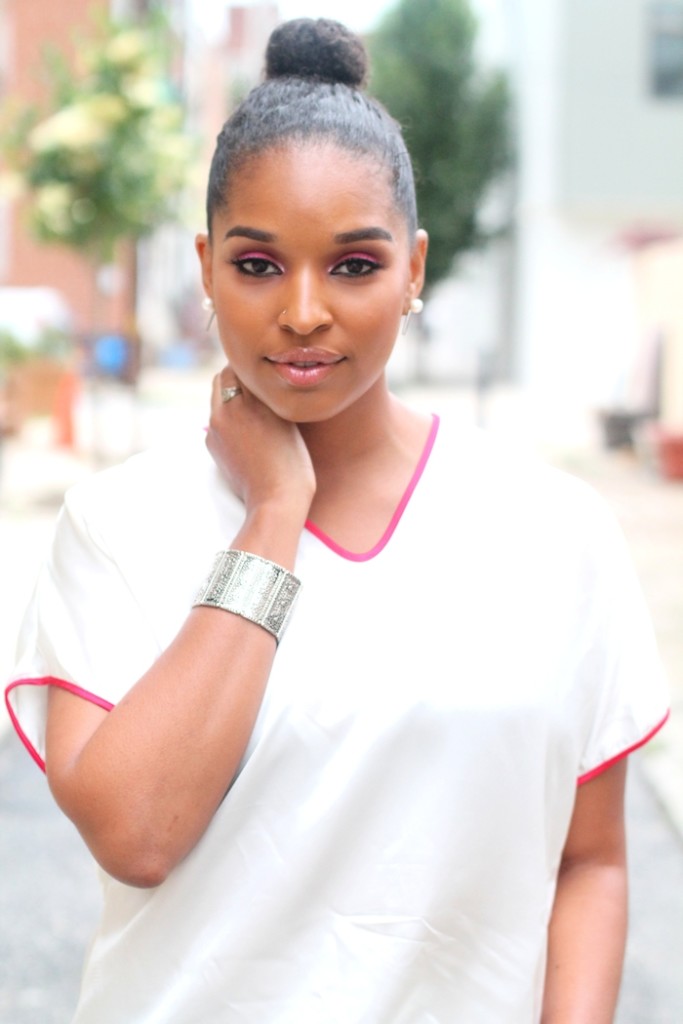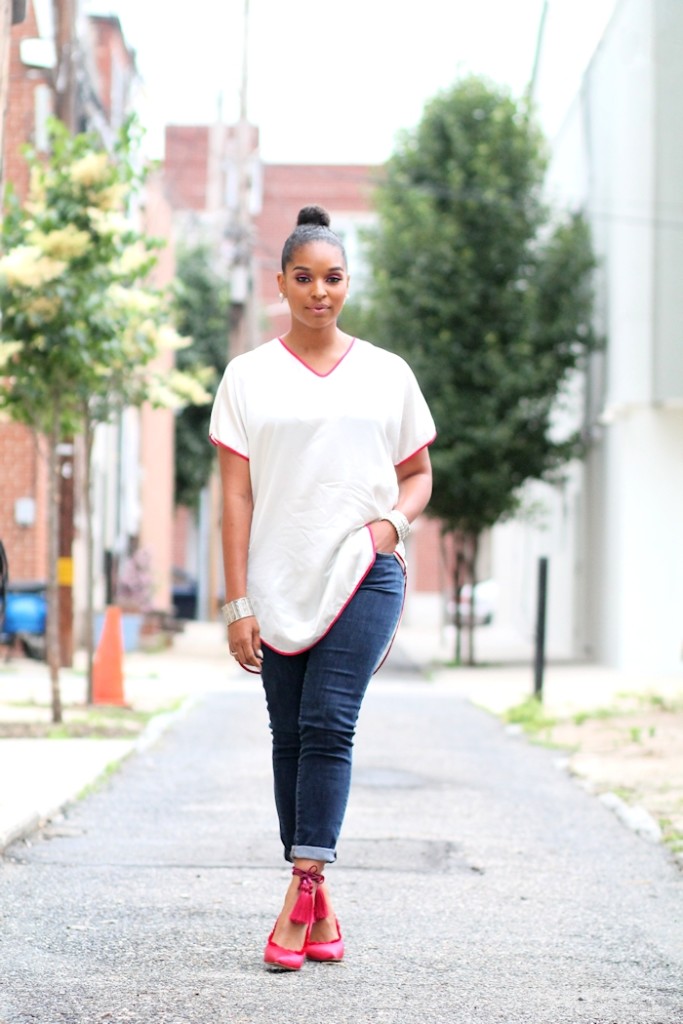 What She Wore
Shirt: Thrifted
Jeans: Thrifted
Shoes: Thrfited
Just in case you forget, pajama wear is the latest summer trend this season. Pajama wear? Yes! All your evening satins and silks are making an impression in your every day wardrobe.
With that being said, we are back to bring you another featured outfit from our favorite stylist, Dyandra Raye. Today, Dyandra is gracing our presence with this fun, patriotic street style look.
Paired with her favorite denim jeans and tassel, satin heels, Dyandra's soft, white silk pajama top is elegant, yet simple at the same time. This look is the perfect mix between daytime fun and a mellow evening. Don't you agree?
So, how do you feel about this particular look?  Feel free to share with us in the comments section below.
Thanks for reading!