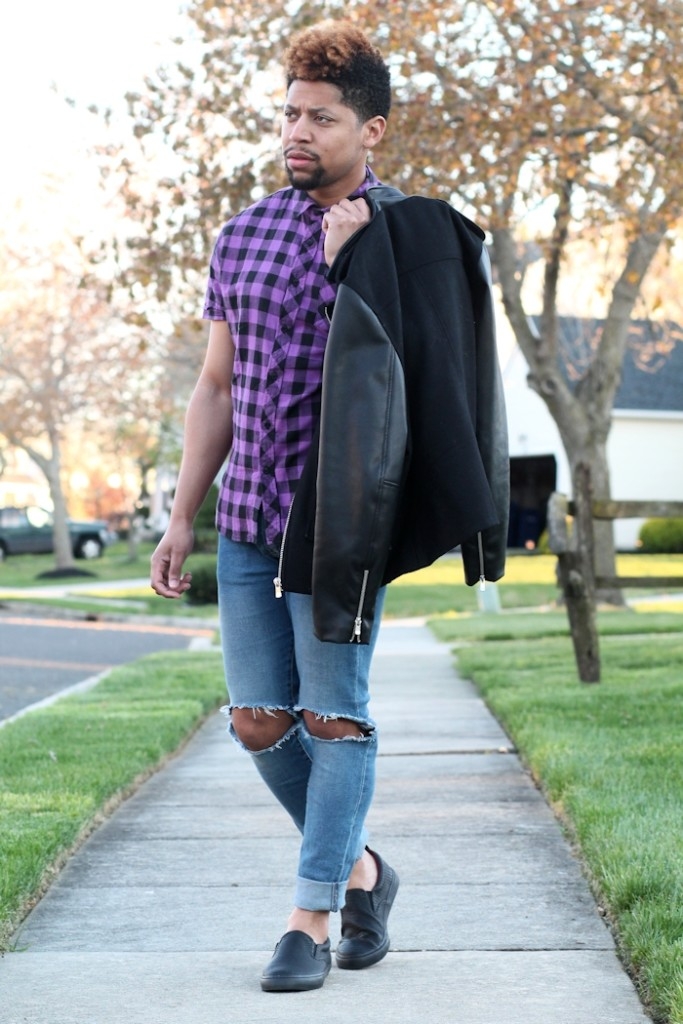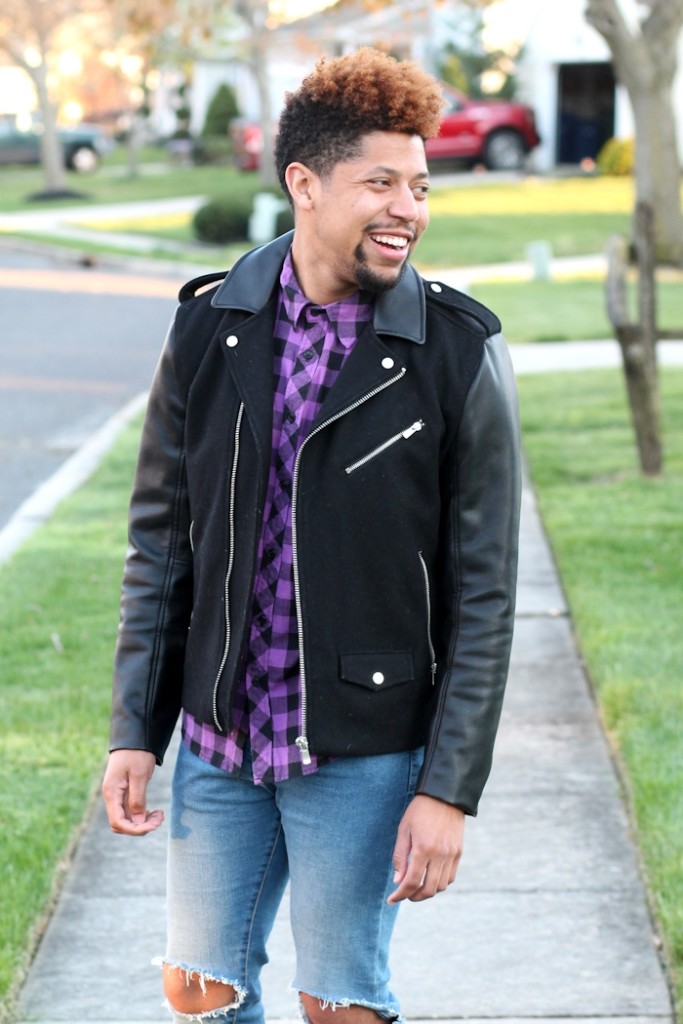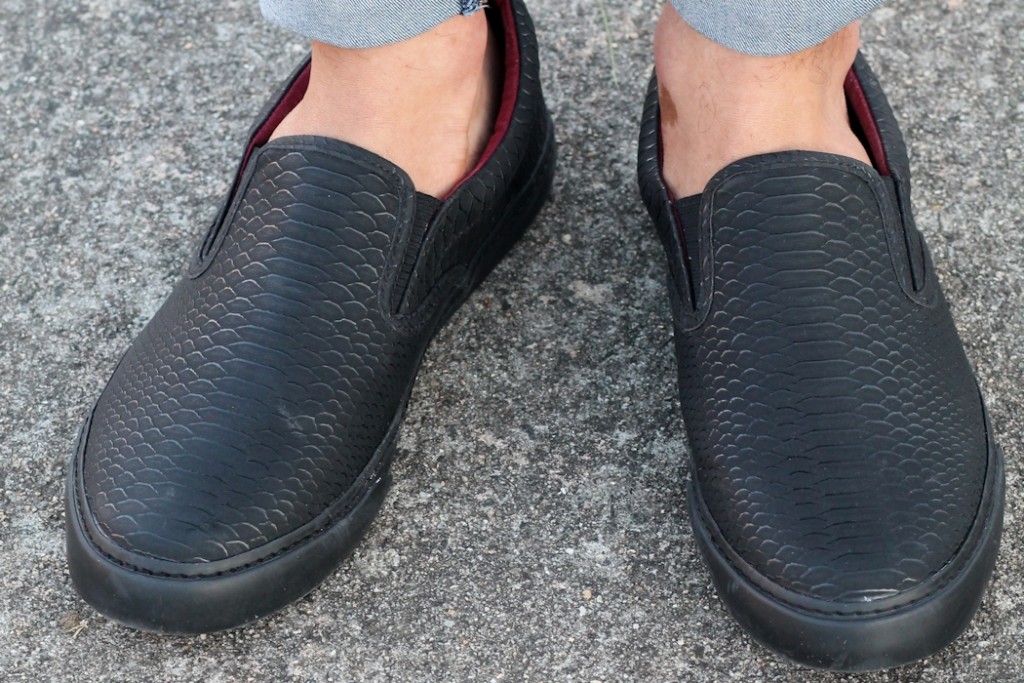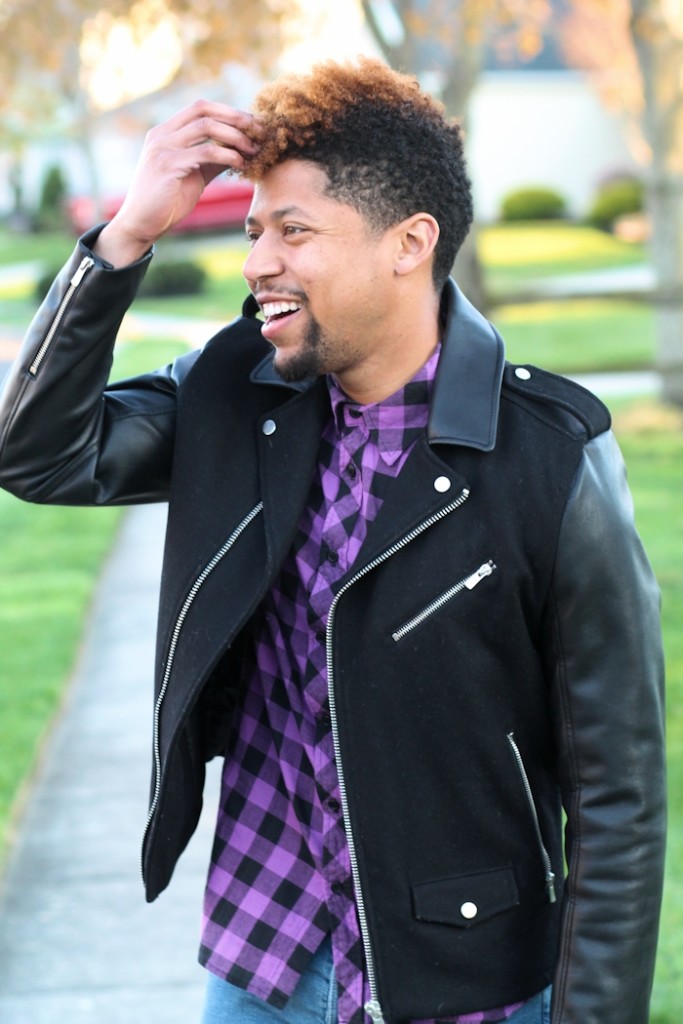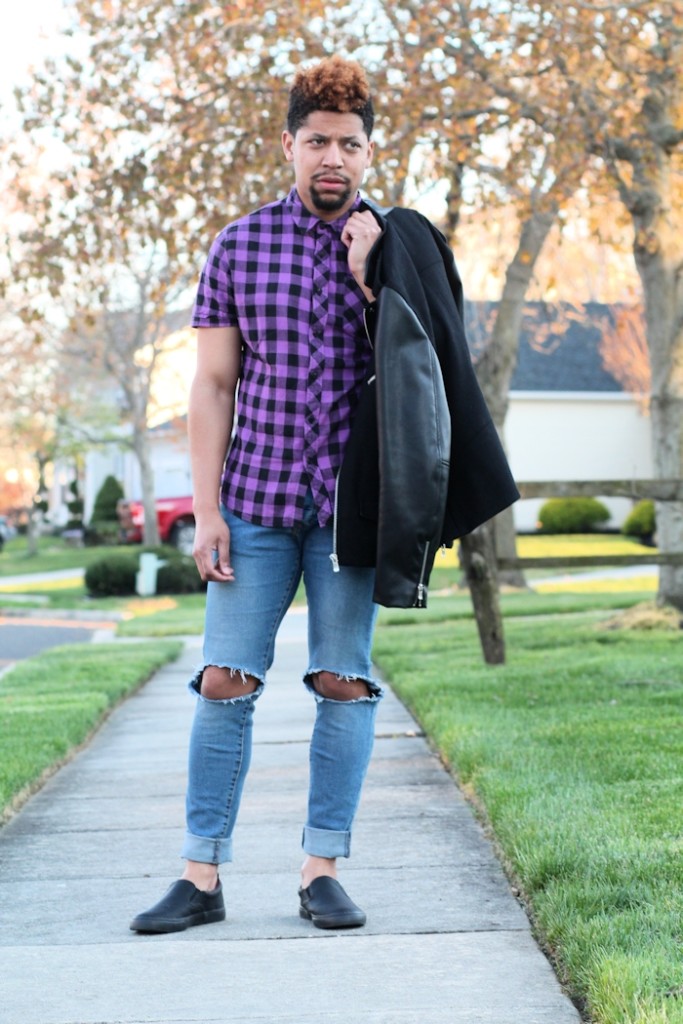 Shirt: Forever21 | Jacket: H&M |
Jeans: H&M | Shoes: ASOS
After doing some spring cleaning, I stumbled across this old flannel button-up hanging in my closet.
So, here's a little fun fact about this shirt. This button-up was purchased way back in my college days, and only been worn three times. I guess you can say it's been hidden all this time.
As far as styling, this shirt really pops with with darker colors. So, in this particular case, I styled it with a pair of DIY distressed jeans and a leather moto jacket.
For a finishing touch, I threw on my snake-skin slip-on shoes from ASOS.
So, how do you feel about this particular look? Feel free to share with us in the comments section below.