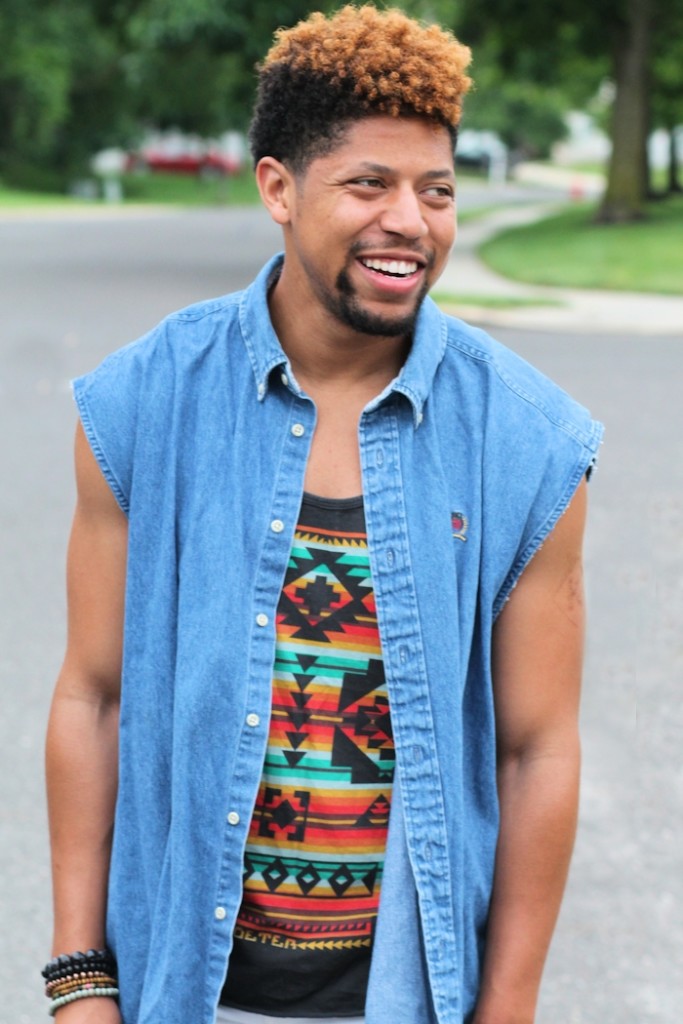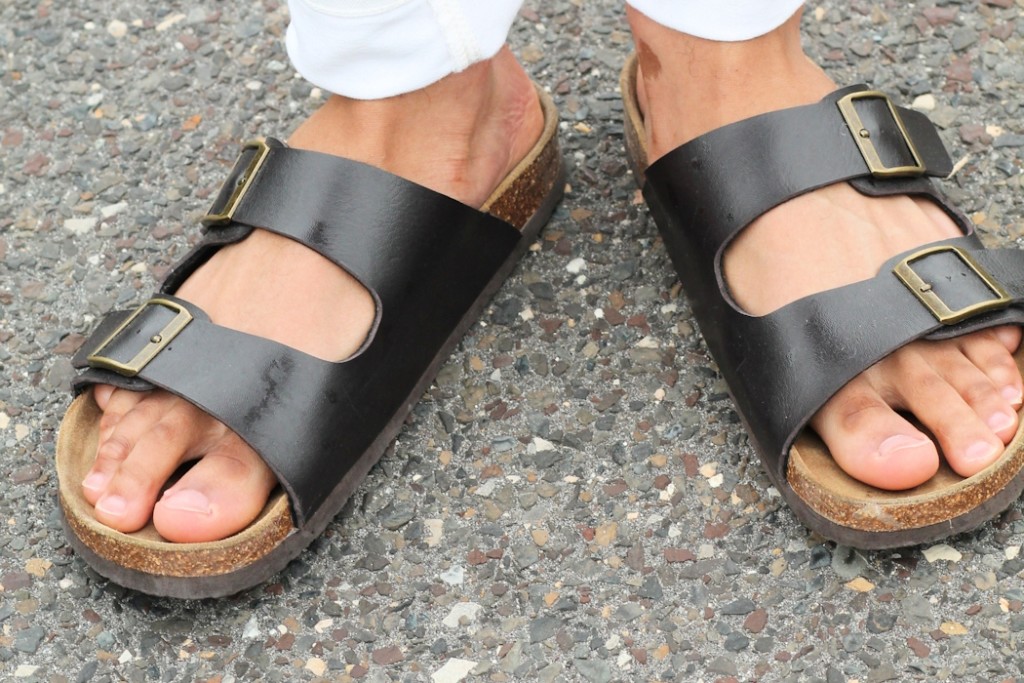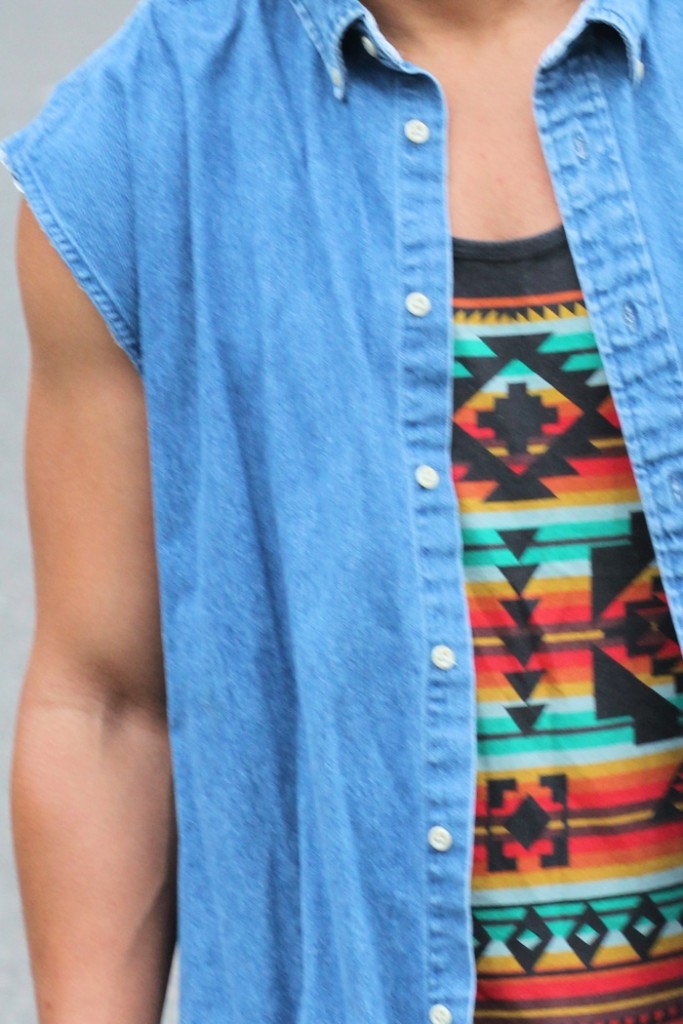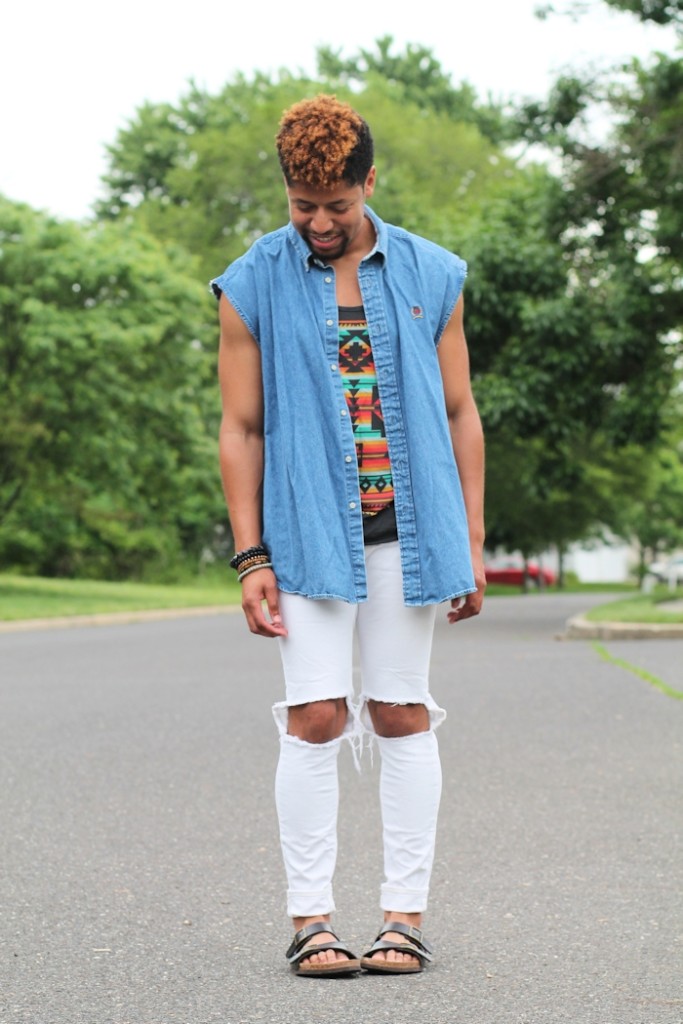 Denim Shirt: Tommy Hilfiger |
Shirt: Urban Outfitters | Jeans: River Island |
Sandals: Target
How did I wear…a sleeveless denim shirt
For those of you who don't know me, I have a soft spot for little DIY projects. Think about it! There's nothing like channeling all your energy through a pair of scissors, especially in an effort to create a masterpiece.
Tip: Creating clothes is just as fun as buying them. Make sure you use outside resources like Youtube and Pinterest to master the art of shredding.
Today, I decided to show off my latest project, the cut-off denim shirt.
I found this shirt hanging around my basement one afternoon. Based on the wear and tear of the denim, it's safe to assume that this was my brother's shirt back in high school.
Tip: You can't go wrong with a little worn denim, especially something from a previous decade. When wearing older pieces, try to through in a few modern pieces to create a timeless look.
Whatever the case may be, I cut-off the sleeves to recreate the 90s.
Just like any other denim shirt, I styled this one with a tribal print tank, white denim jeans, and sandals. The white jeans really add a lot of character to the look. They are so crisp and bright.
Tip: Keeping it simple is your best option. The cut-off shirt looks its best when worn solid colors or simple prints.
So, how do you feel about this particular look?
Feel free to share with us in the comments section below.
Thanks for reading!