As the temperature continues to drop this season, the everyday fashionista incorporates a variety of outerwear pieces in her wardrobe. Some of these outwear pieces include trench coats, pea coats, parka coats, wrap coats, military coats, and raincoats.
However, one of the most versatile and popular outwear pieces is the leather jacket. The leather jacket has proven to be timeless, iconic, and versatile within the fashion world. Leather jackets come in a variety of styles and colors, which can be combined and worn with almost any ensemble.
Below, we decided to showcase one of our models, Tatiana, incorporating a black leather jacket in one of her going out ensembles.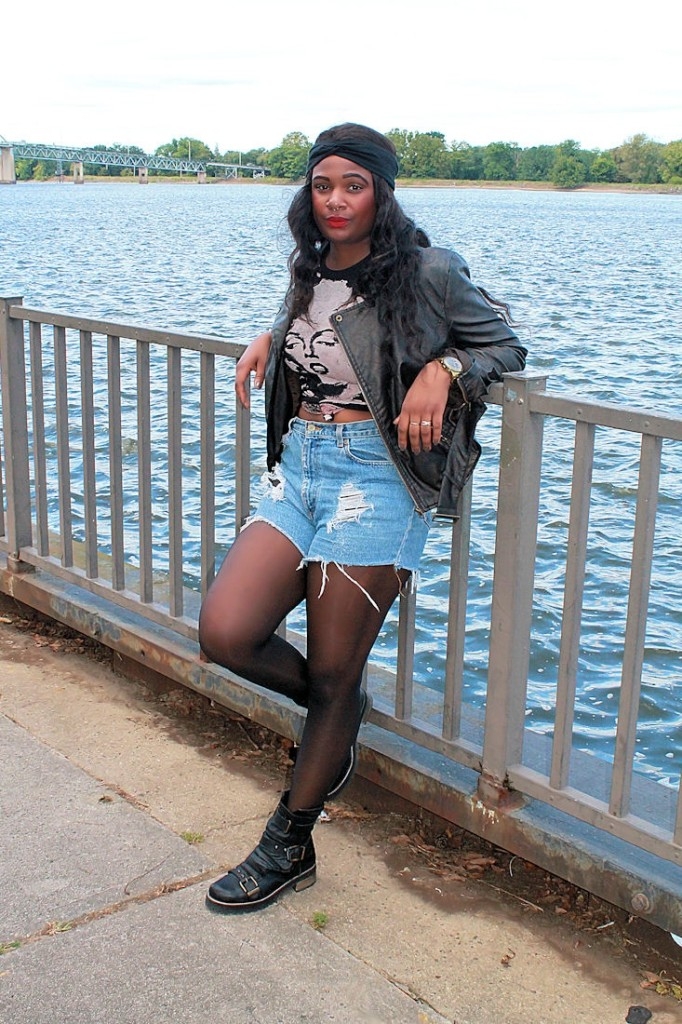 Both men and women have been wearing leather jackets for a century now. Originally, leather jackets were created for aviators during World War I. The popularity of the jacket transcended beyond the first World War, to the 1930s. During this time, many biker gangs wore leather jackets as they hit the streets. By the 1950s, leather jackets gained popularity when teenagers wanted to wear clothing the rebelled against societal norms. In the 1980's leather jackets were worn during the grunge era by both teenagers and adults.
Let's fast forward to our present time, an era in which leather jackets are as common as hoodies and sweatshirts. We can truly say that the popularity of leather jackets has been around longer than our grandparent's parents. As a result, we don't see leather coats going away in the near future.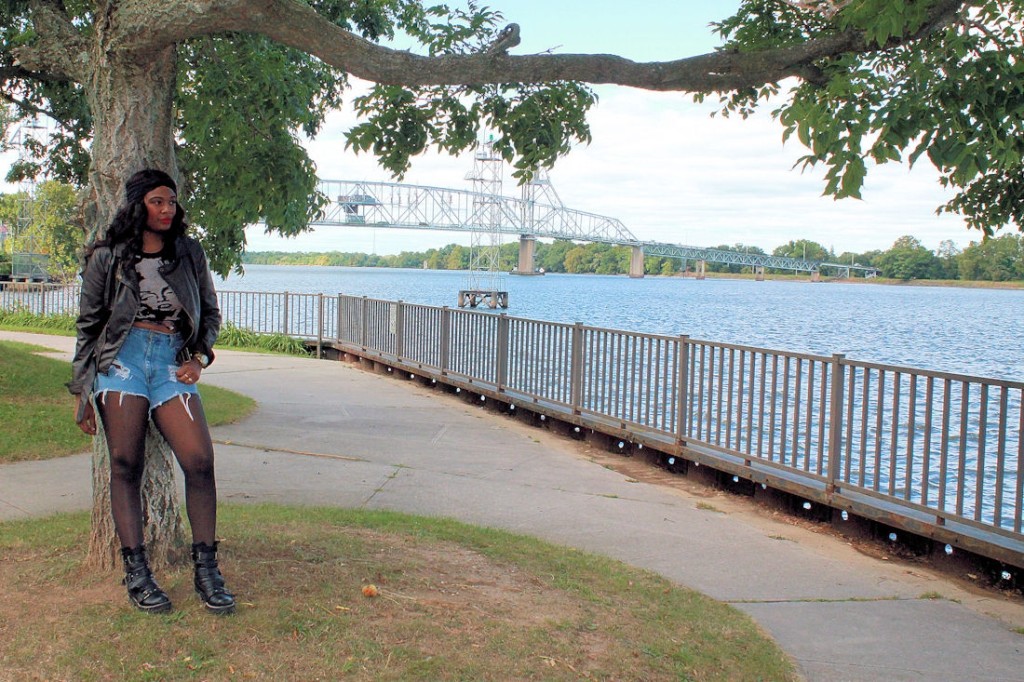 When heading out after 5, your mission is to stay comfortable and look stylish at the same time. Thus, a leather jacket is the perfect outwear to include in your outfit to complete this task.  Tatiana pulls of this look by combining her black leather jacket with various pieces.
Lets start with her turban. When the turban is worn, a certain level of confidence is required to complete your look. Tatiana's black turban adds a unique look to her entire outfit. It's giving us old Hollywood meets daily street walker and we love it!
We should continue to the graphic Tee. Why not throw on a shirt with iconic figure. The black and white Marilyn Monroe shirt continues to piggyback off Tatiana's old Hollywood inspired pieces. 
For the remaining part of the outfit, we are taking a look at Tatiana's lower half. This vintage queen knows how to take a pair of old jeans, cut them up, and change them into a new pair of cut off shorts. Even though its Fall, Tatiana is able to throw on a pair stockings under her cutoff shorts. To complete the look, combat boots are brought out for most occasions and outfits.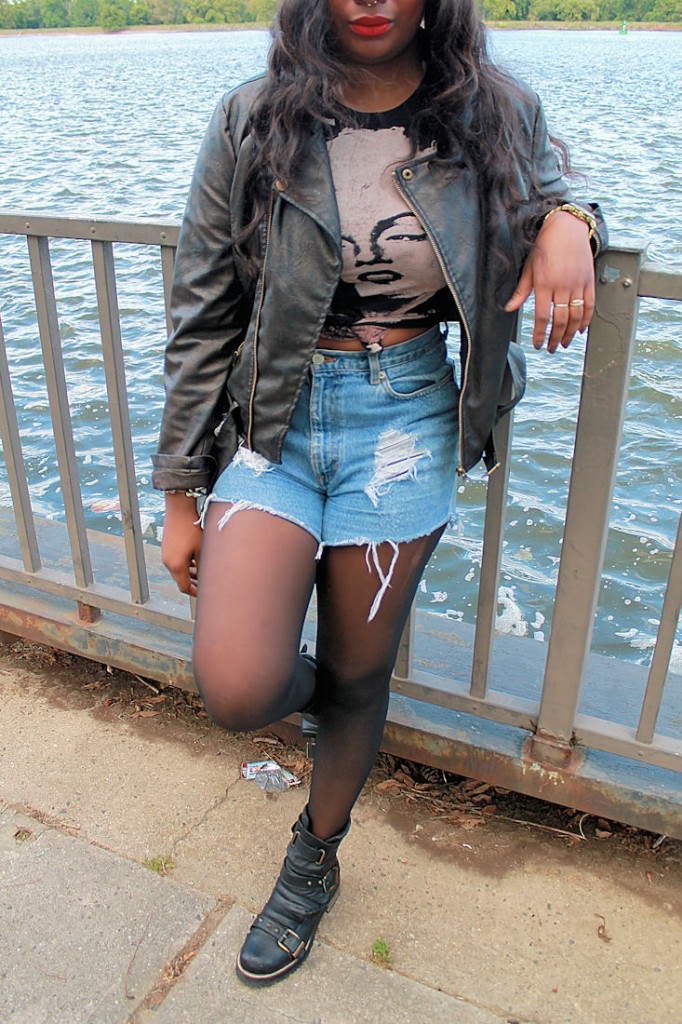 Tatiana's grunge look is very common for the mid 20's girl headed out for the night. Tatiana states, "This is a very casual outfit, a nice fall afternoon or even at night to just hang around in. I would wear this to a happy hour, very comfortable but also stylish."
We do agree Tatiana, this is a very stylish look you created here. We love the jacket!
For more looks by Tatiana, follow her on Instagram @Tgabriel789 .