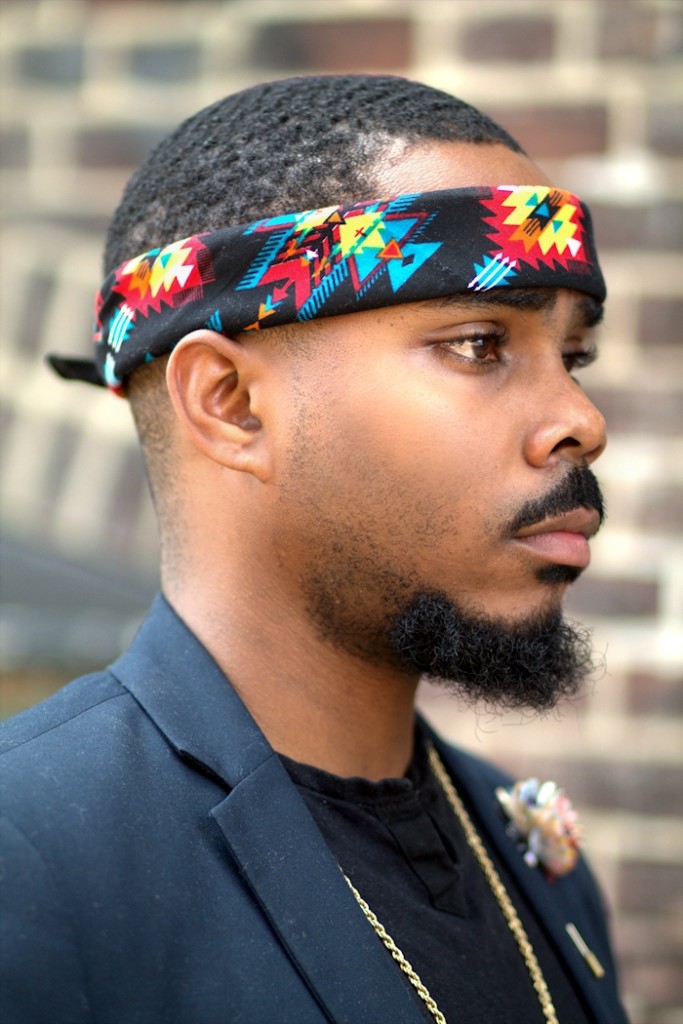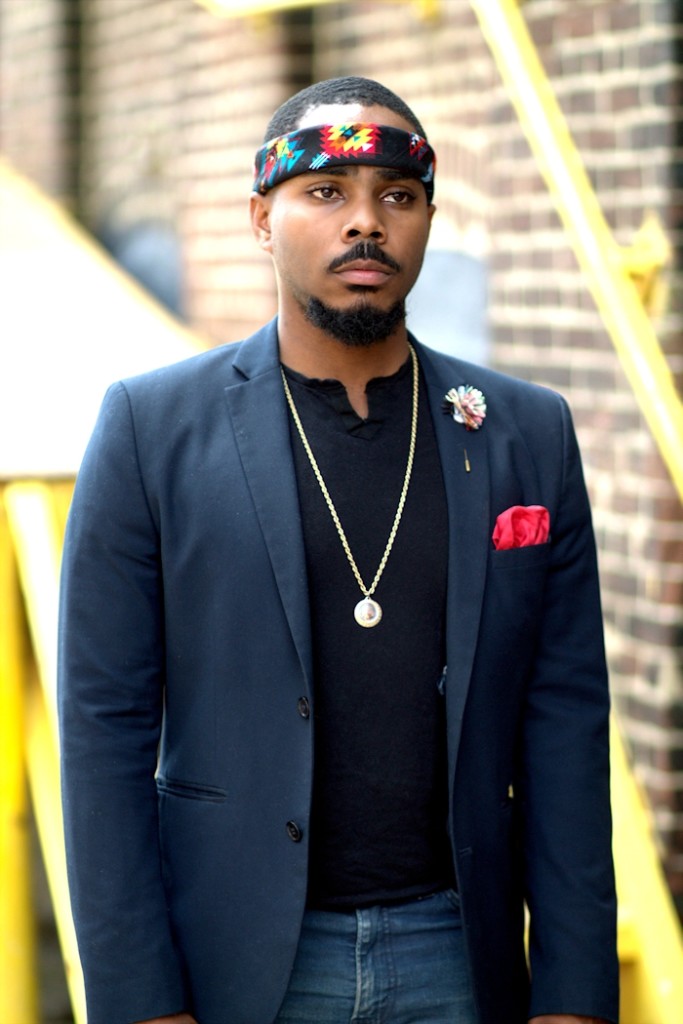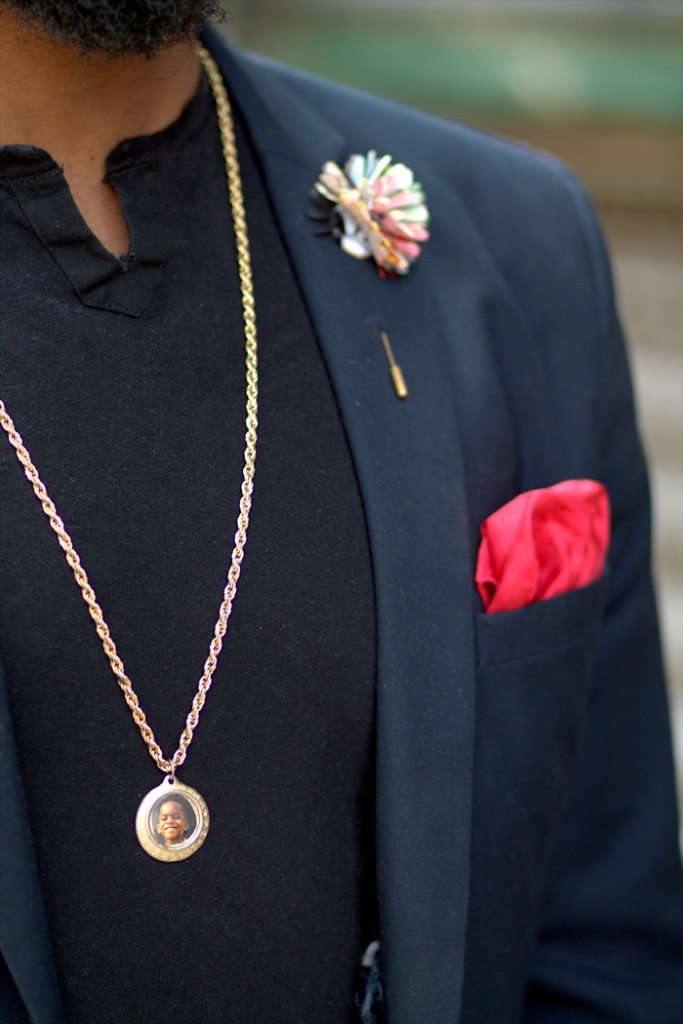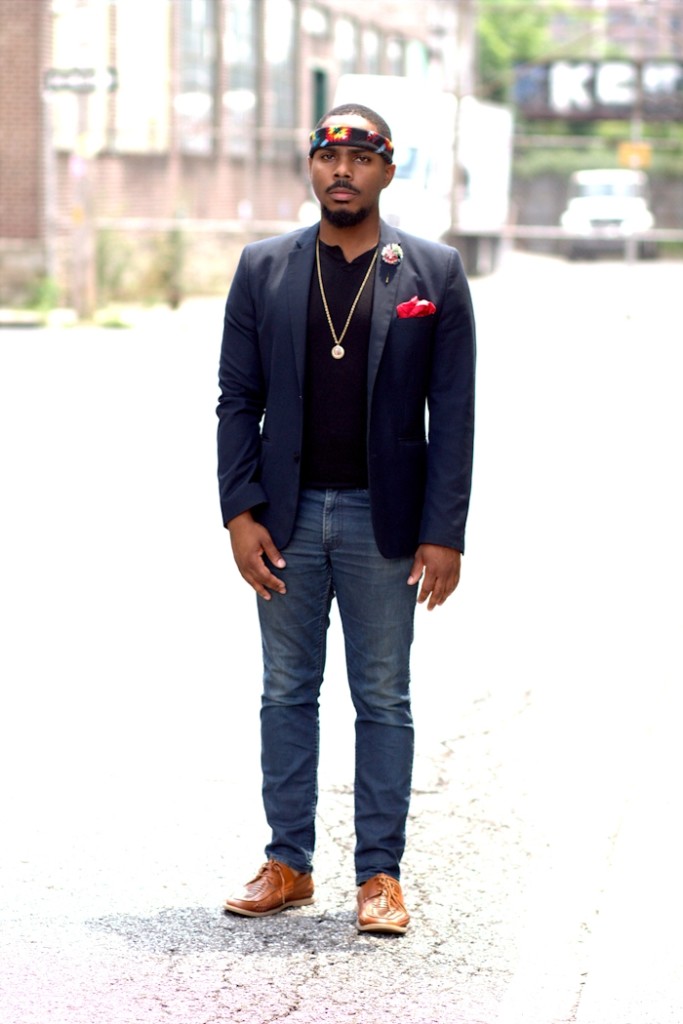 What He Wore
Blazer: H&M
Shirt: Forever21
Jeans: Primark
Shoes: Primark
Bandanna: Thrift
Accessories: Nordstrom
We are thrilled to have Jordan aka Peso back on the blog today! Some of you may remember Peso from his previous individual style feature found here.For this post, you'll be excited to see what he has in store for us.
Accessorized with floral lapel pin and red pocket square, Peso's navy blazer can be dressed up or down depending on the situation. In this particular case, Peso dressed down his blazer with a black solid color tee and denim jeans. He further accessorized his look with an Aztec print bandanna.
So, how do you feel about this particular look? Feel free to share with us in the comments section below!