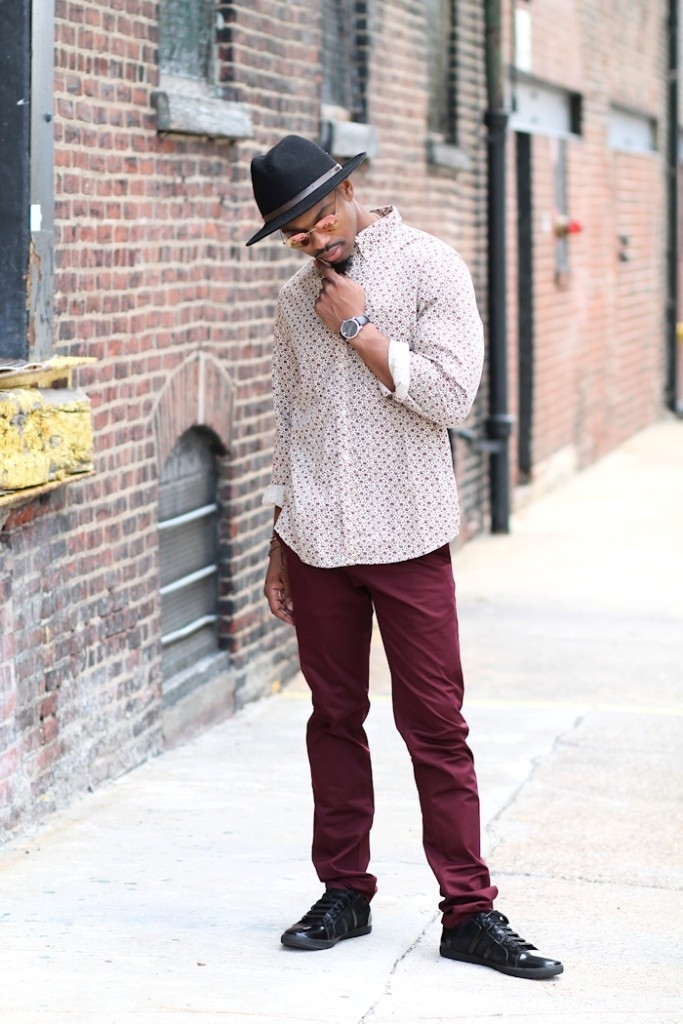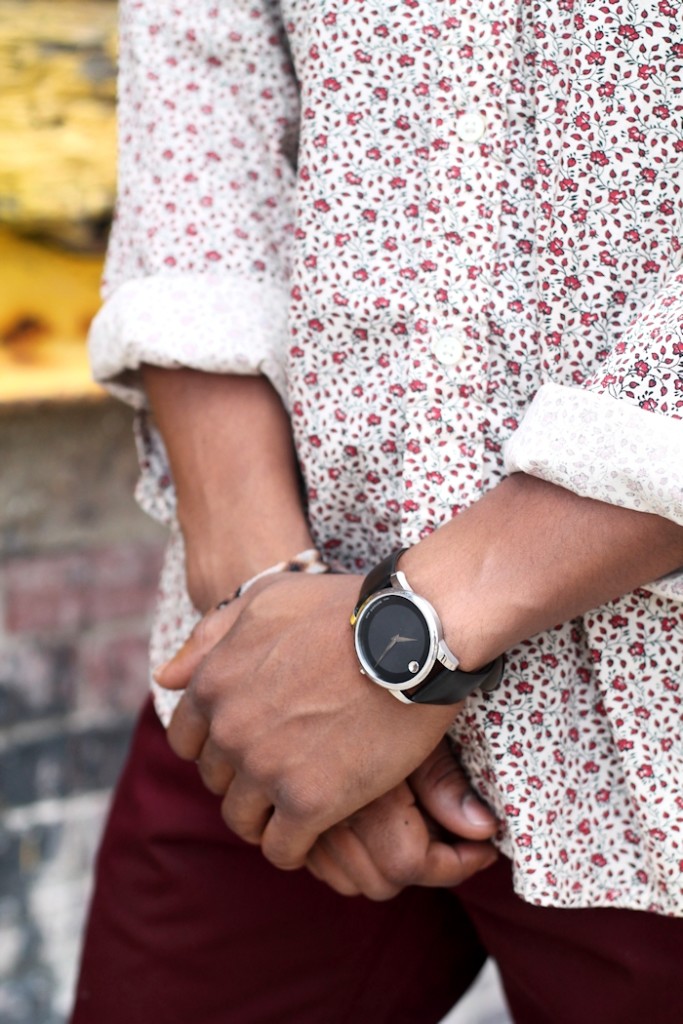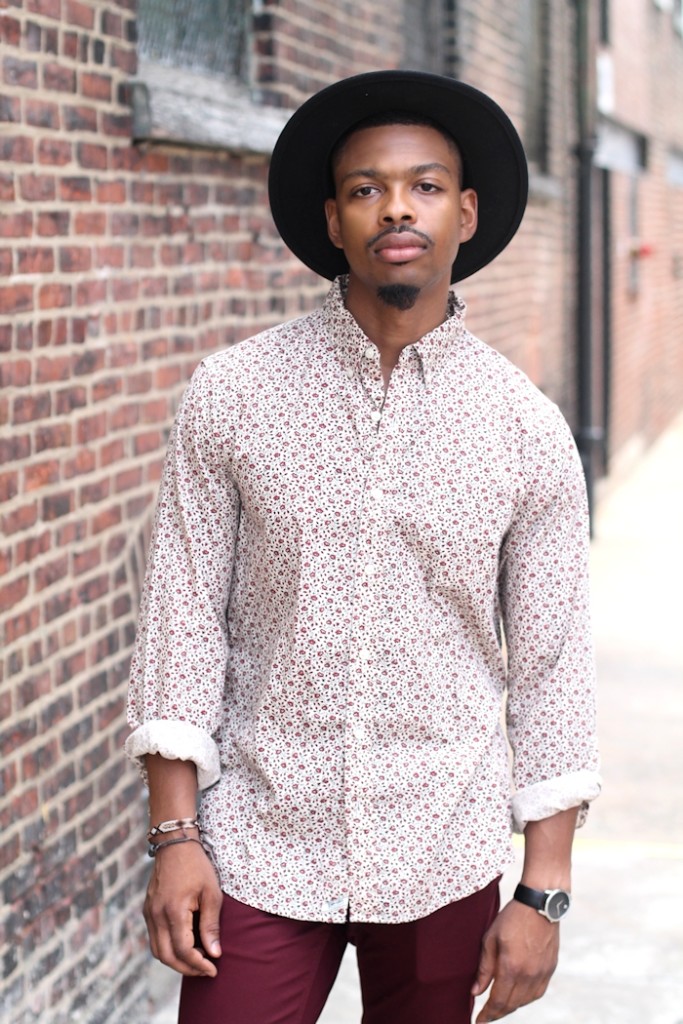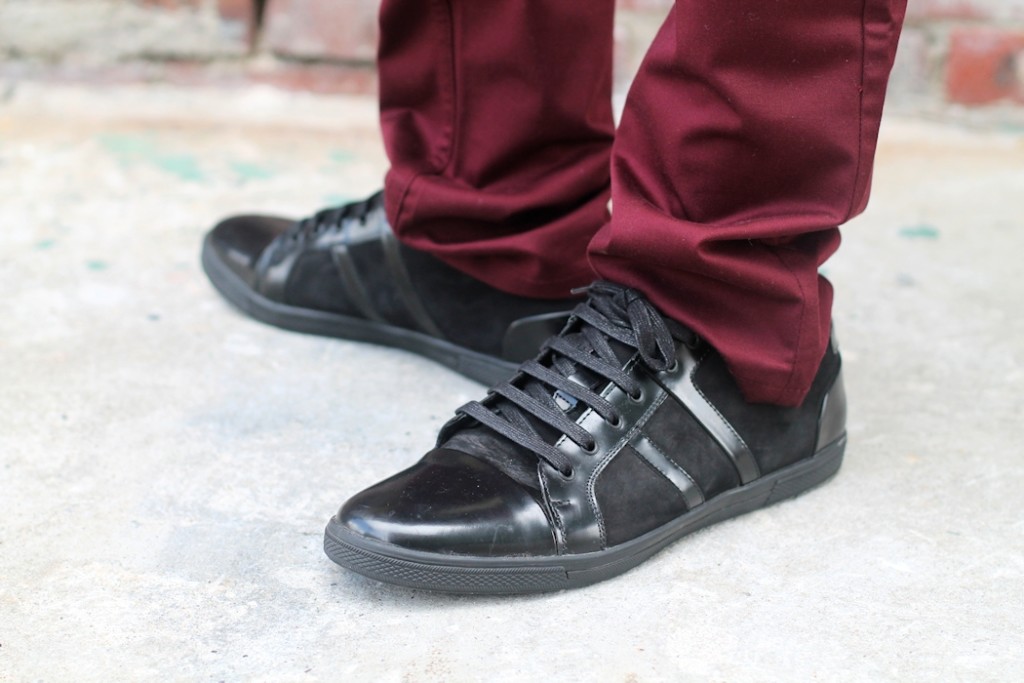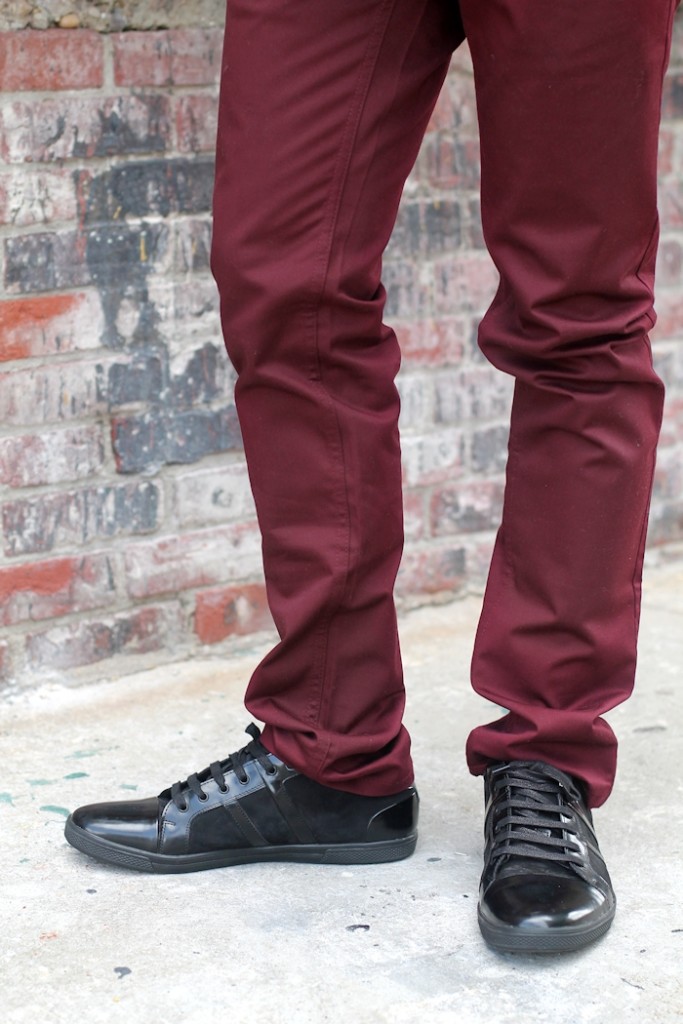 What He Wore
Shirt: GAP
Pants: GAP
Sneakers: Diesel
As the old saying goes, the darker the berry the sweeter the juice. In this particular case, the color burgundy must have all the juice. This season, darker hues of red like burgundy and oxblood have taken over the fashion scene. So, it came to no surprise when Jason decided to pull up in this burgundy friendly outfit!
From head to toe, this outfit is very trend worthy. Colored chinos have been a "thing" for quite some time, and it doesn't seem to be losing momentum anytime soon. In addition, the printed button-down add a little detail the mix.
This is the perfect look if you plan on meeting up with a few friends after work.
So, how do you feel about Jason's outfit? Feel free to share with us in the comments section below.
Thanks for reading!