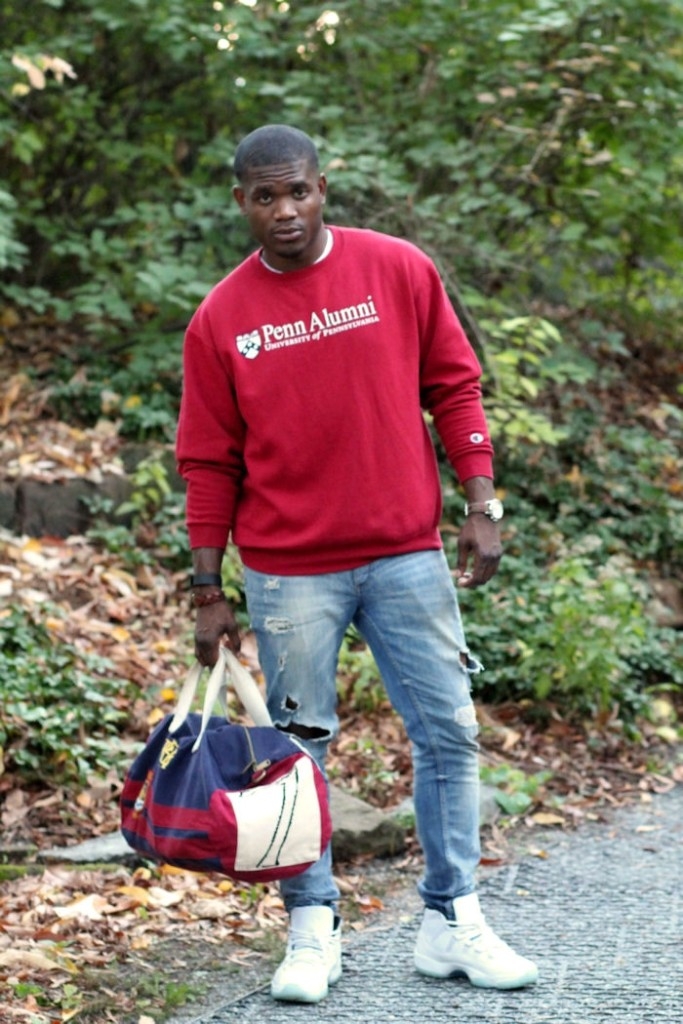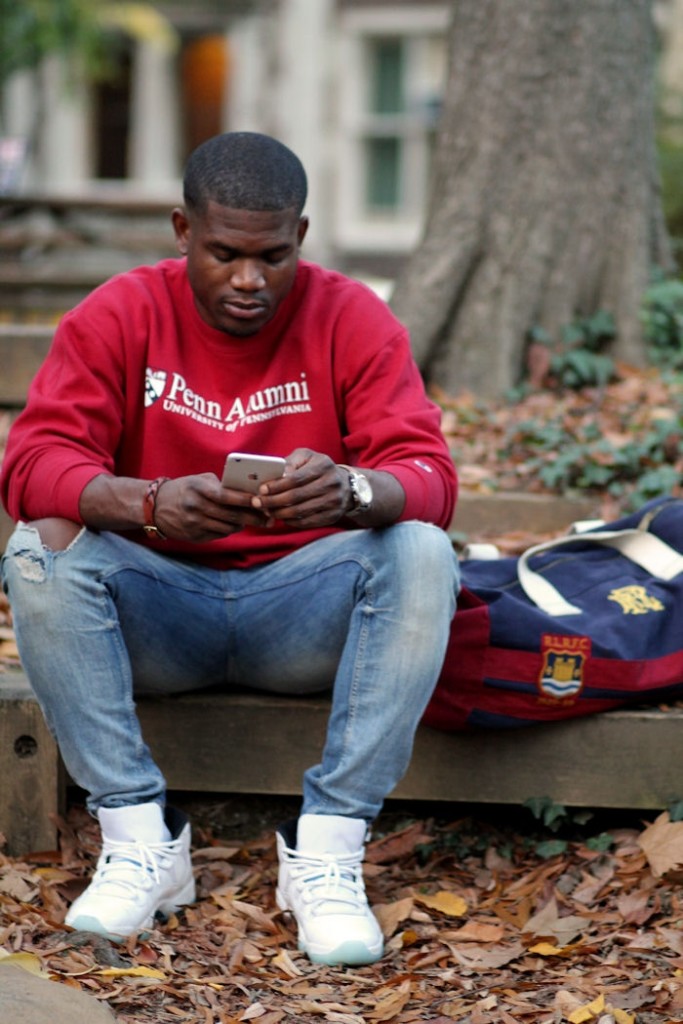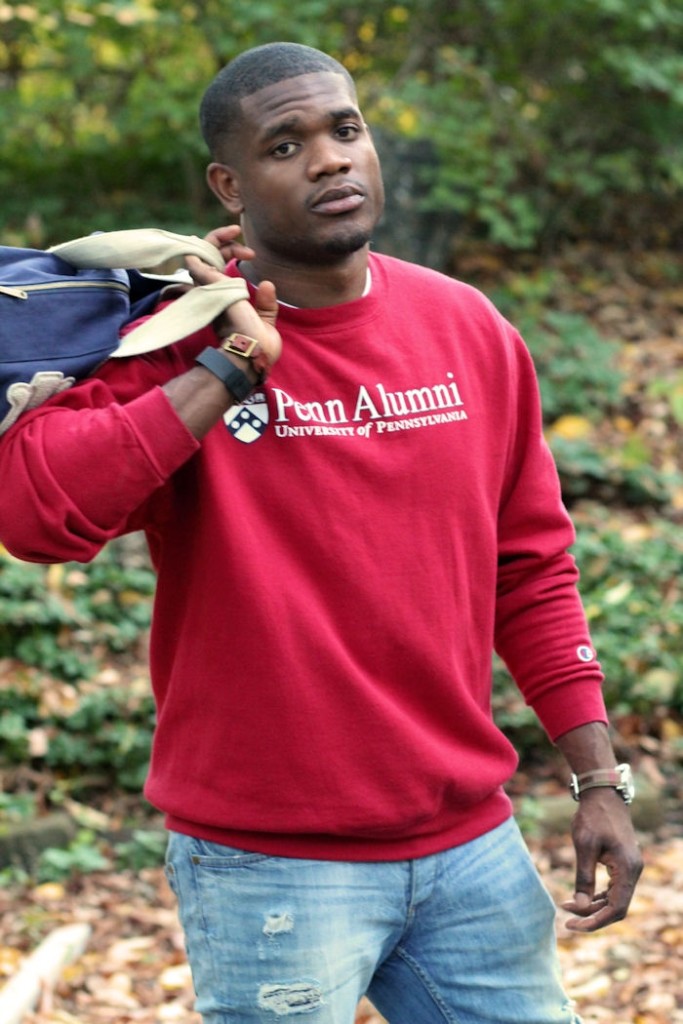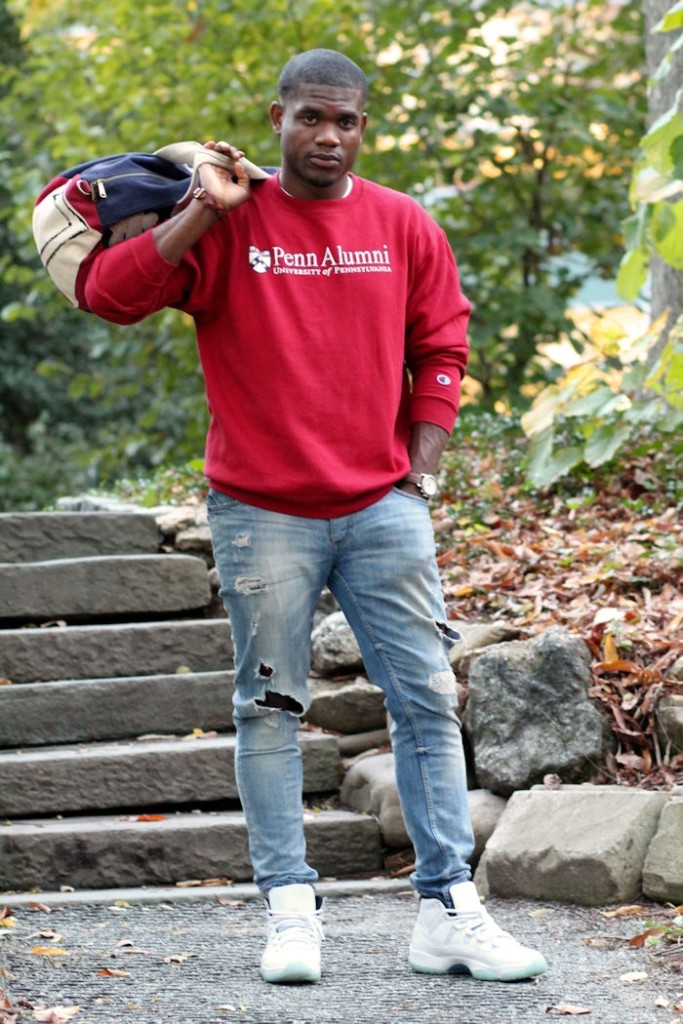 Sweatshirt: UPenn | Jeans: Zara |
Sneakers: Jordans | Bag: Ralph Lauren
Remember back in the day when all the cool kids represented their respective colleges and universities through collegiate apparel? Well recently, there has been an influx popularity with collegiate sweatshirts and hoodies for the younger generation.
For this week's individual style feature, our boy Collin decided to stop by UnregisteredStyle to show of his collegiate inspired look.
As a former student of the University of Pennsylvania, Collin represents his red and blue school colors proud. Today, he decided to wear his UPENN sweatshirt with his favorite distressed denim jeans.
From head to toe, Collin has put together a very classic look. The sweatshirt and jean pairing is giving us an old school frat boy feel, but with a modern twist. Remember, you can always update your look with fresh sneakers, especially a pair of Jordans.
With a matching duffle bag to go, Collin is ready to meet up with the boys for an early drink.
So, how do you feel about this look? Feel free to share with us below.
Thanks for reading!