One of our favorite contributors is back on the blog again, Alvi! Be sure to check out her casual winter look below!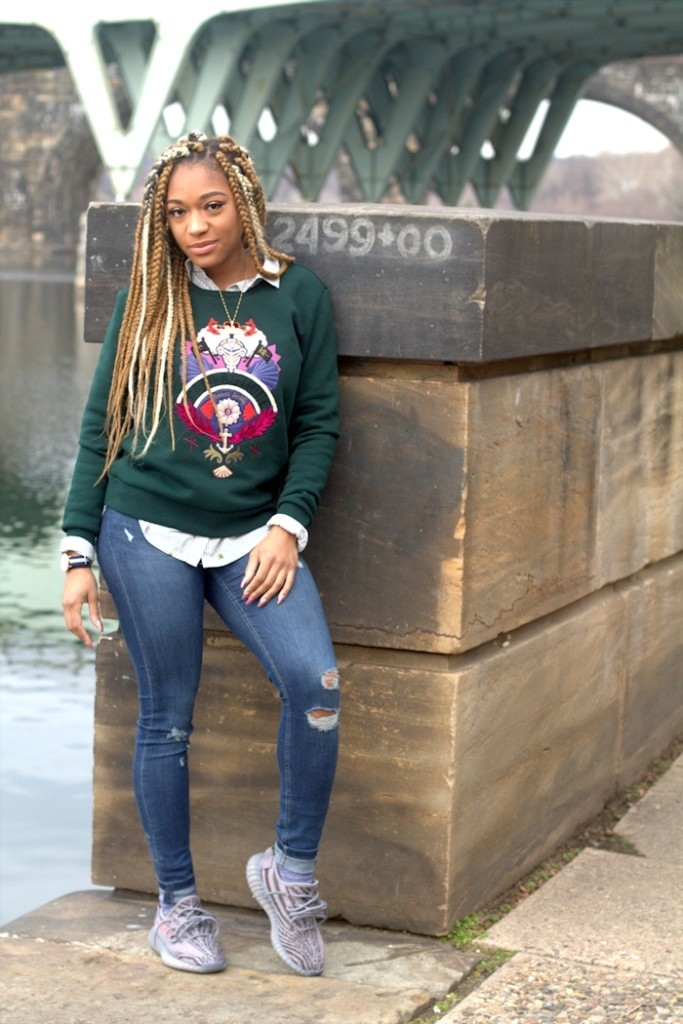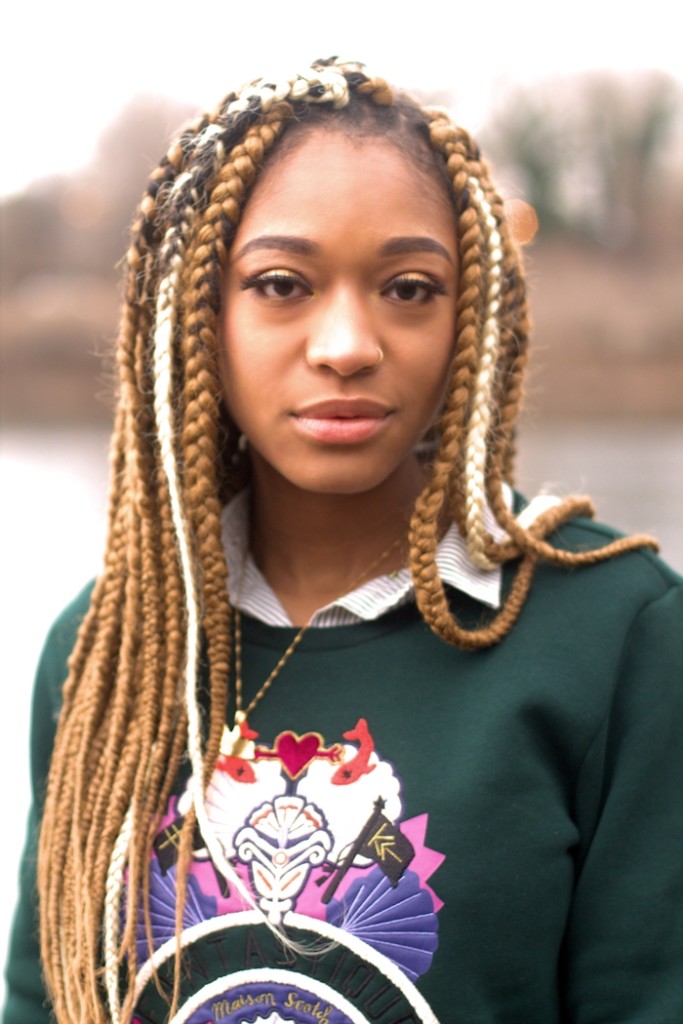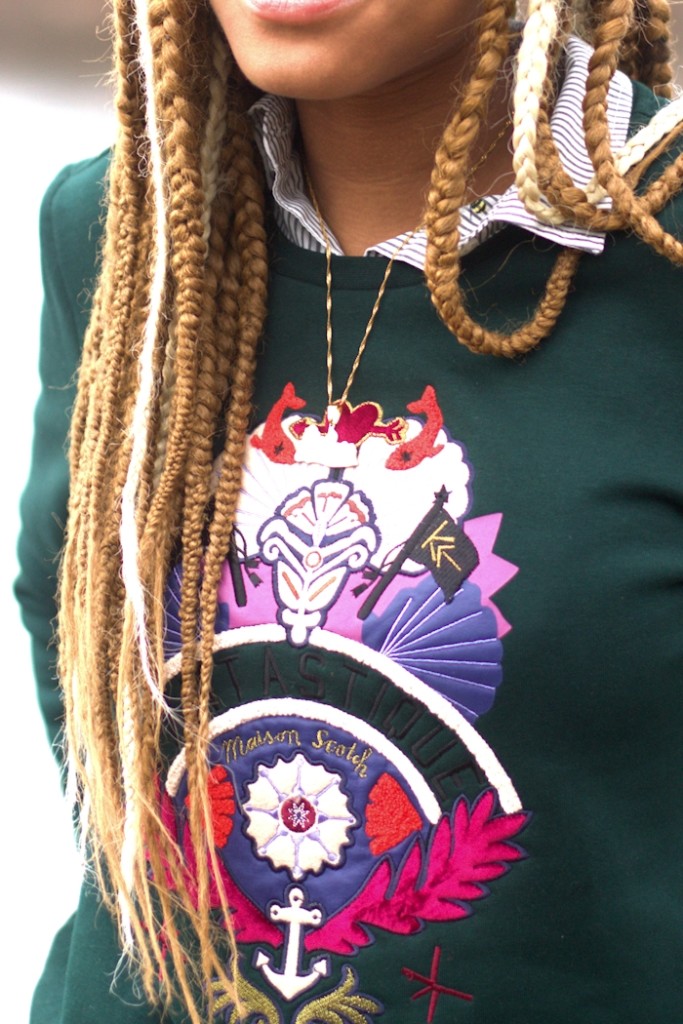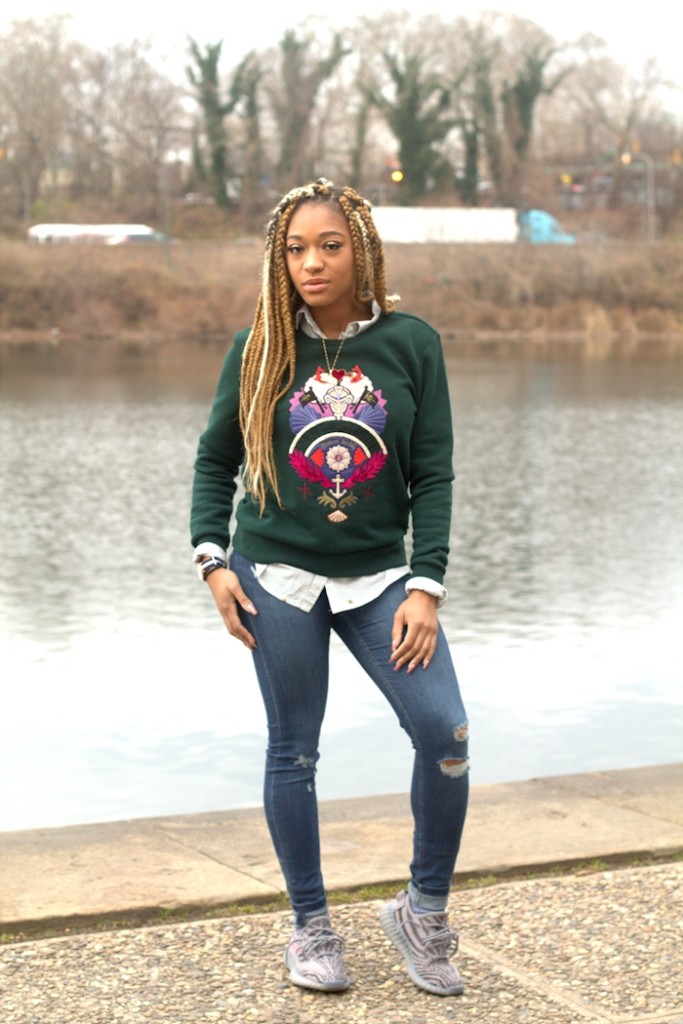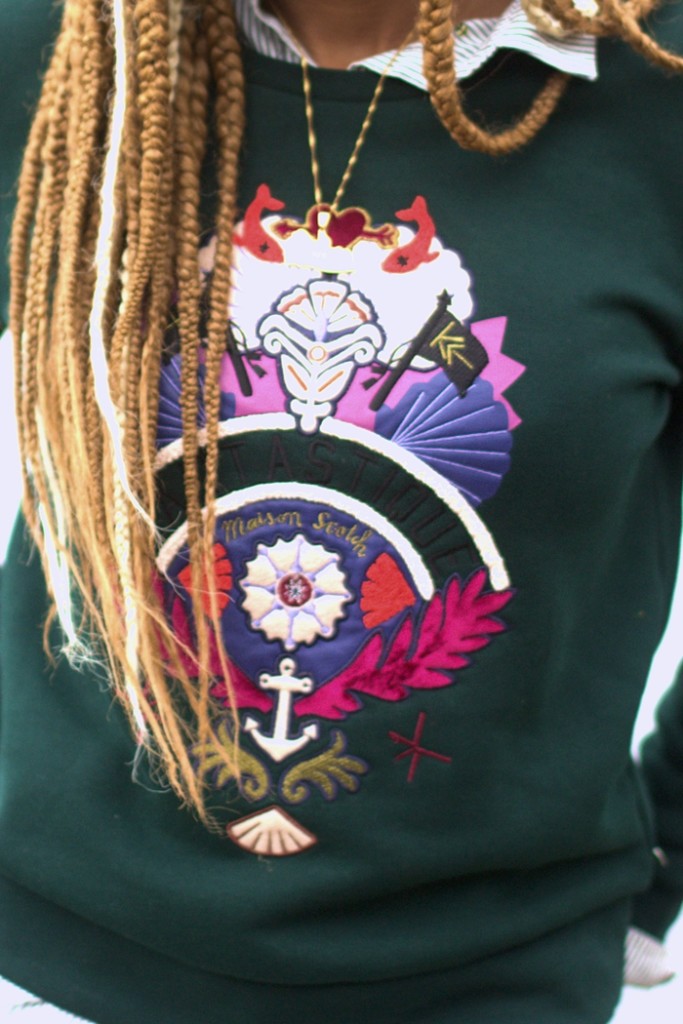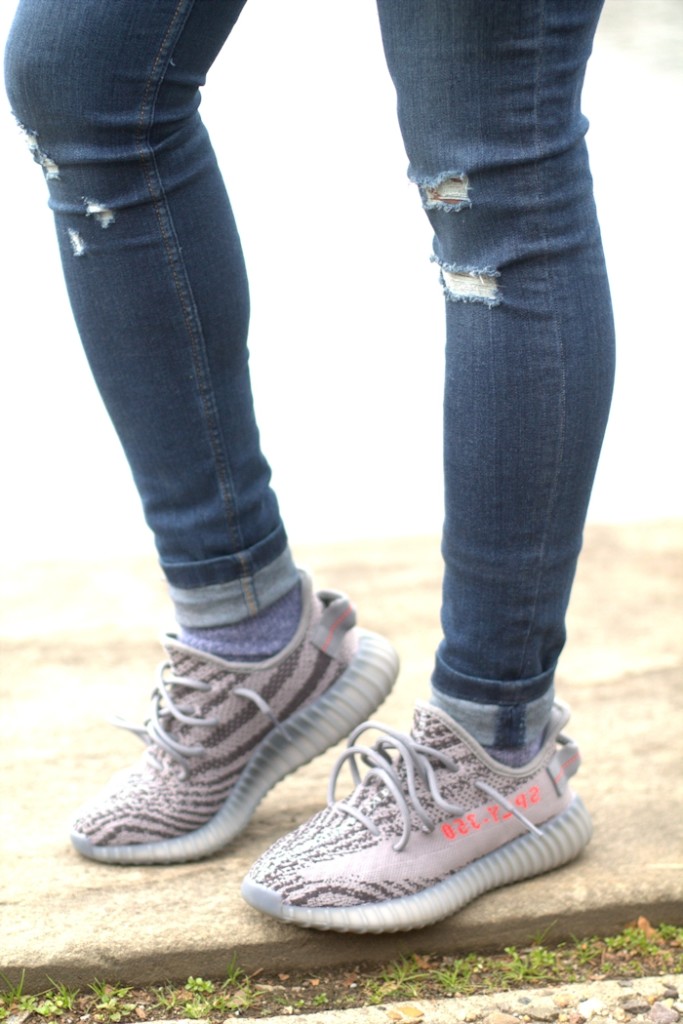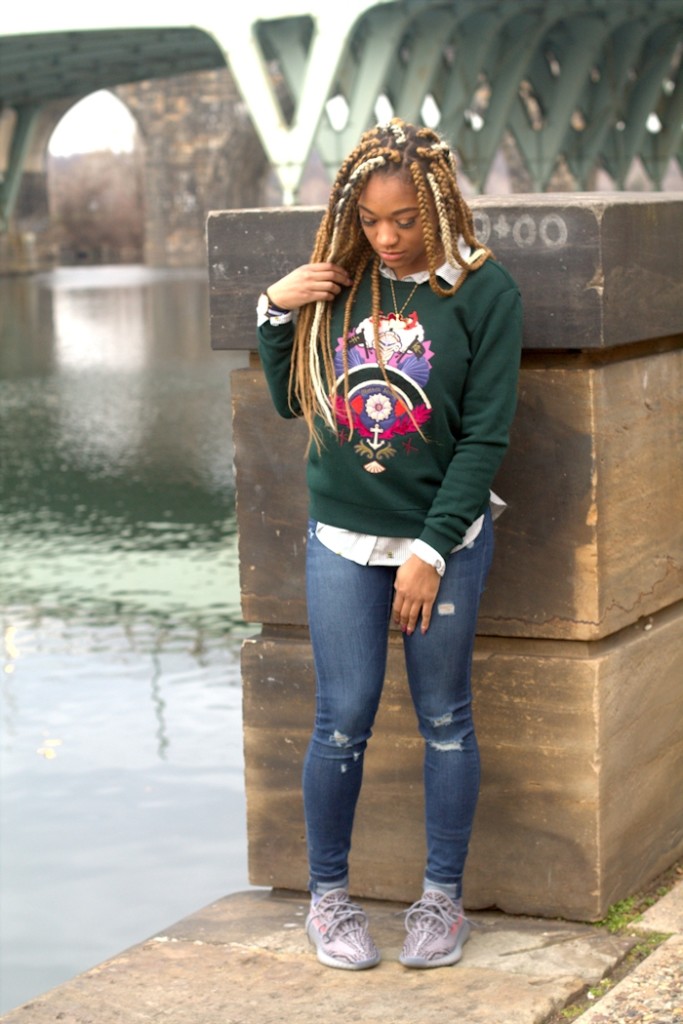 DETAILS: SWEATSHIRT | BUTTON-UP | JEANS | SNEAKERS
We have covered the art of layering quite a few times on the blog. That, being said, it should come to no surprise that Alvi decided to jump in on all the fun! Today, Alvi decided to keep it fresh and funky with her modern school girl look. Worn over a simple button-up, this embroidered sweatshirt is very reminiscent of the 90s. Just in case you get a little chilly, you should style your sweatshirt  with a wool coat or leather jacket. What's wrong with adding another layer to the mix? Keeping it casual, Alvi donned her distressed jeans with the ever so popular Yeezy Boost 350 sneakers. Cute, right? So, how do you feel about this particular look? Be sure to check out Feel free and share with us in the comments section below.
Thanks for reading!