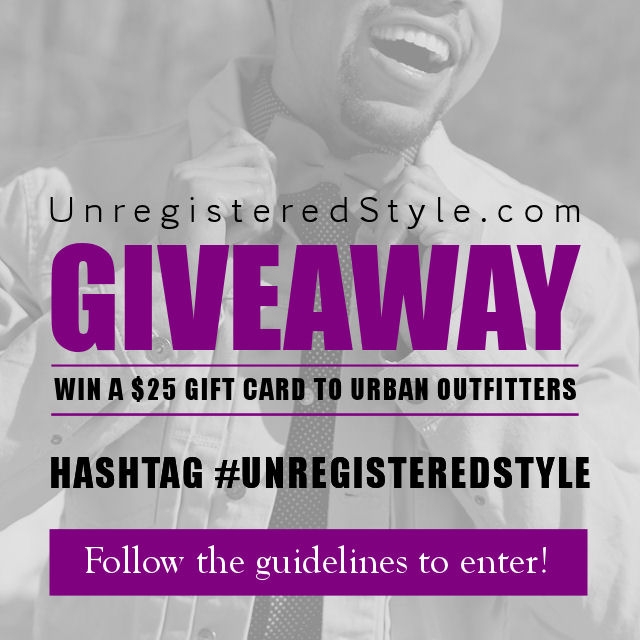 Happy Friday folks!To celerbate the first day of spring, we are dropping our first giveaway of the season.
Unlike our previous contest, there will be two winners announced on April 1st! The top male and female contestants will win a $25 gift card to Urban Outfitters. The giveaway offer ends on Tuesday, March 31st.  Remember, one entry per person. Good luck!
To Enter:
1. You must follow us on Instagram @unregisteredstyle
2. Repost this graphic on Instagram
3. Use #unregisteredstyle on Instagram (Hashtag your most stylish outfit).
4. Navigate to UnregisteredStyle.com and comment on a previous post
5. Like our Facebook Page (facebook.com/unregisteredstyle)
Good luck!