Whether you mix and match with heels or sneakers, athletic apparel has become the norm for the every day street walker. If you don't believe us, just ask our home girl Rashida. Straight out of Brooklyn, Ms. Love Jones herself shows off her latest New York inspired look. Check out the full post below!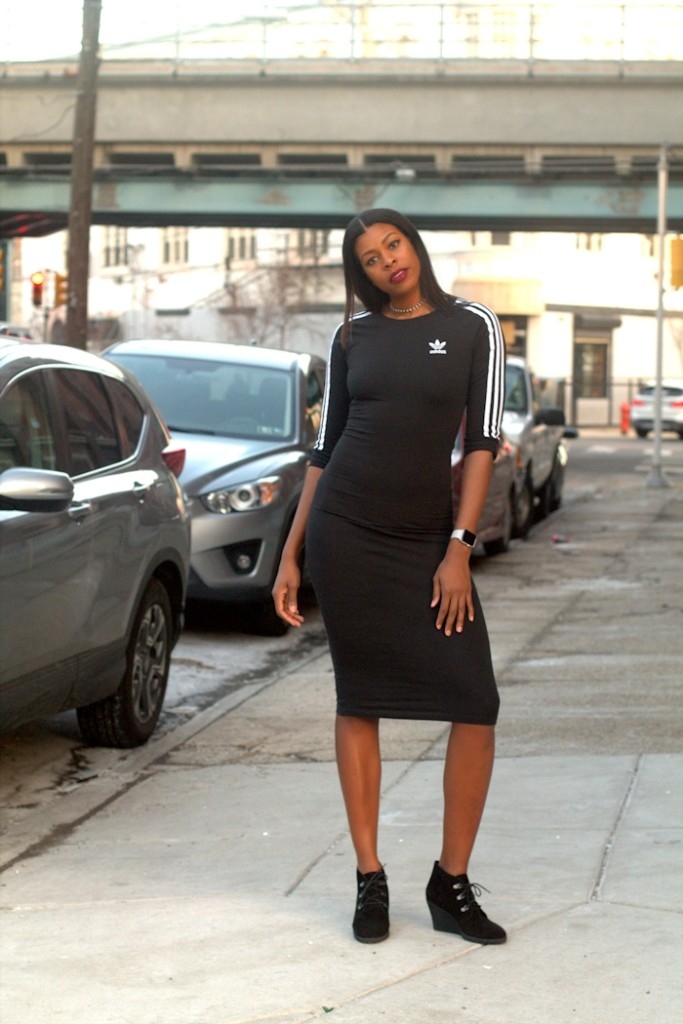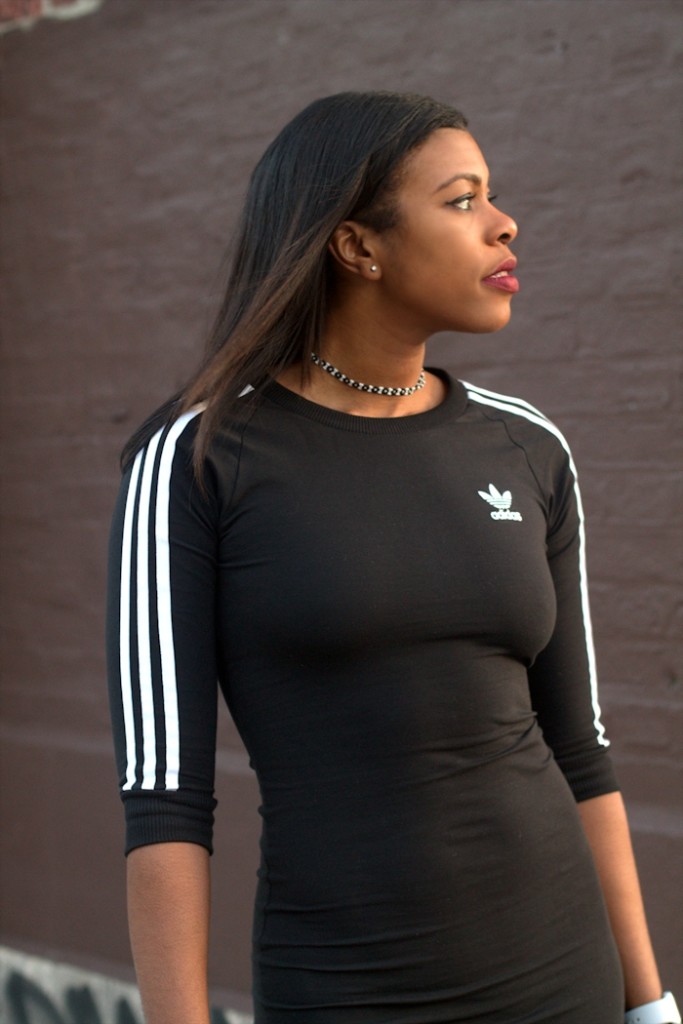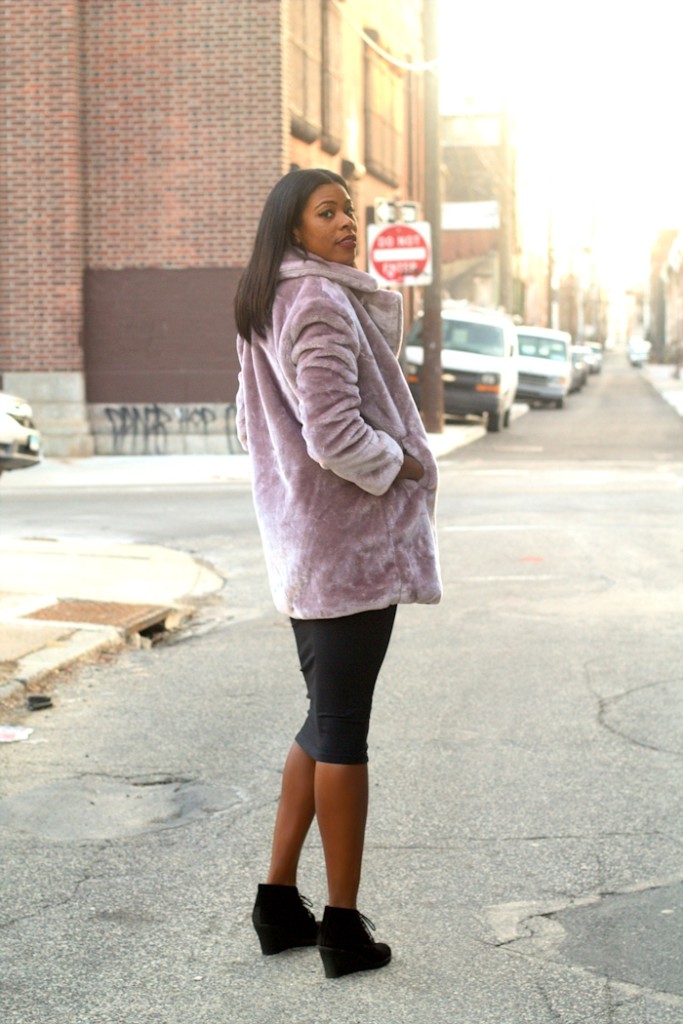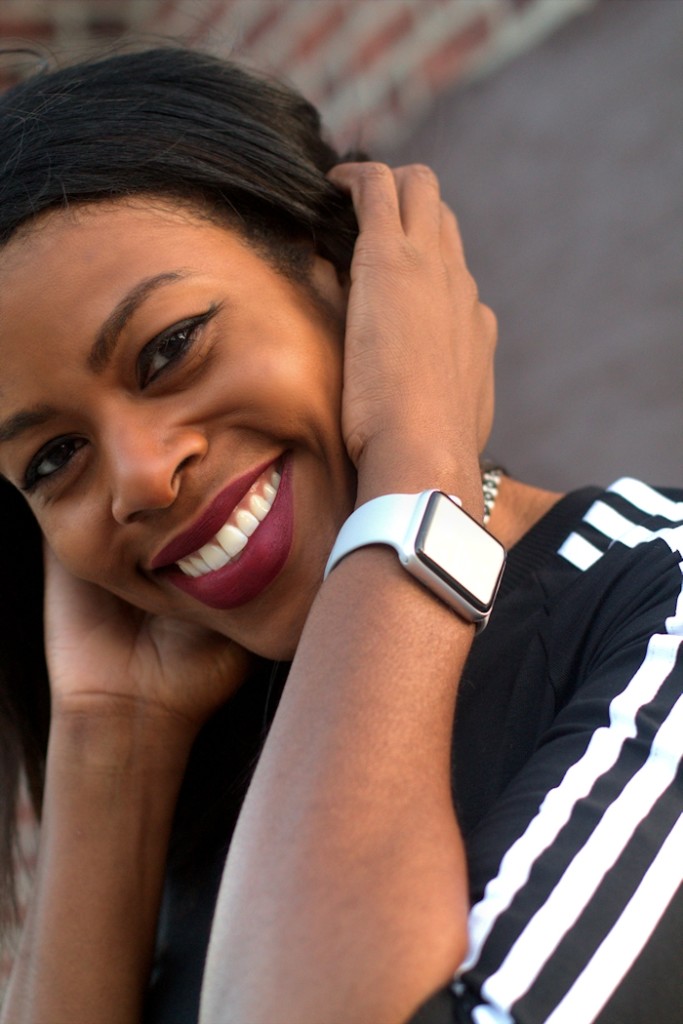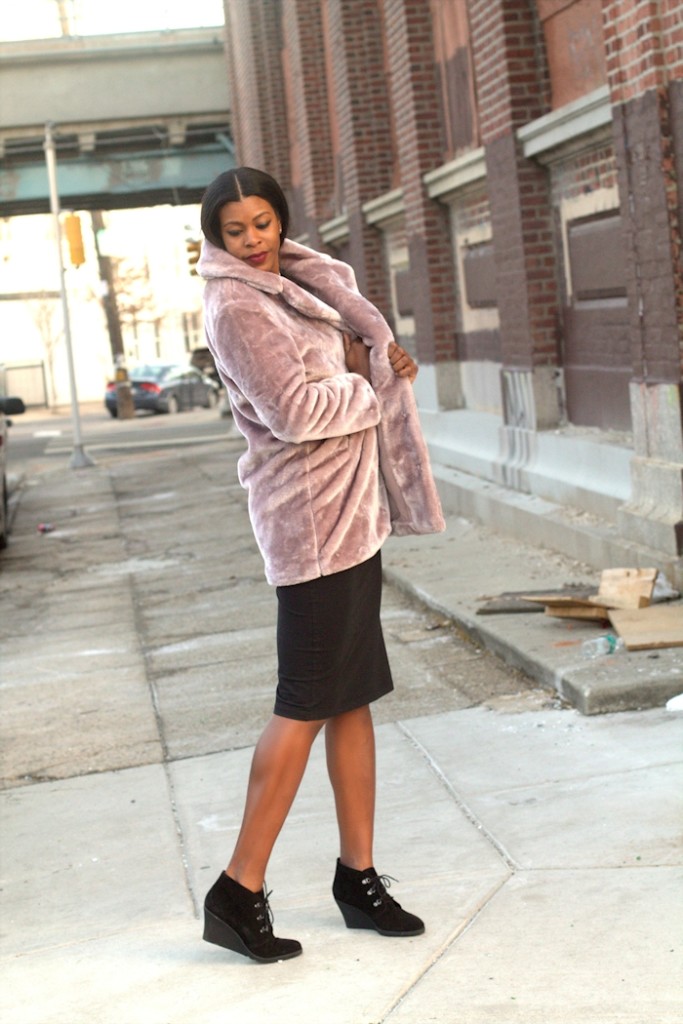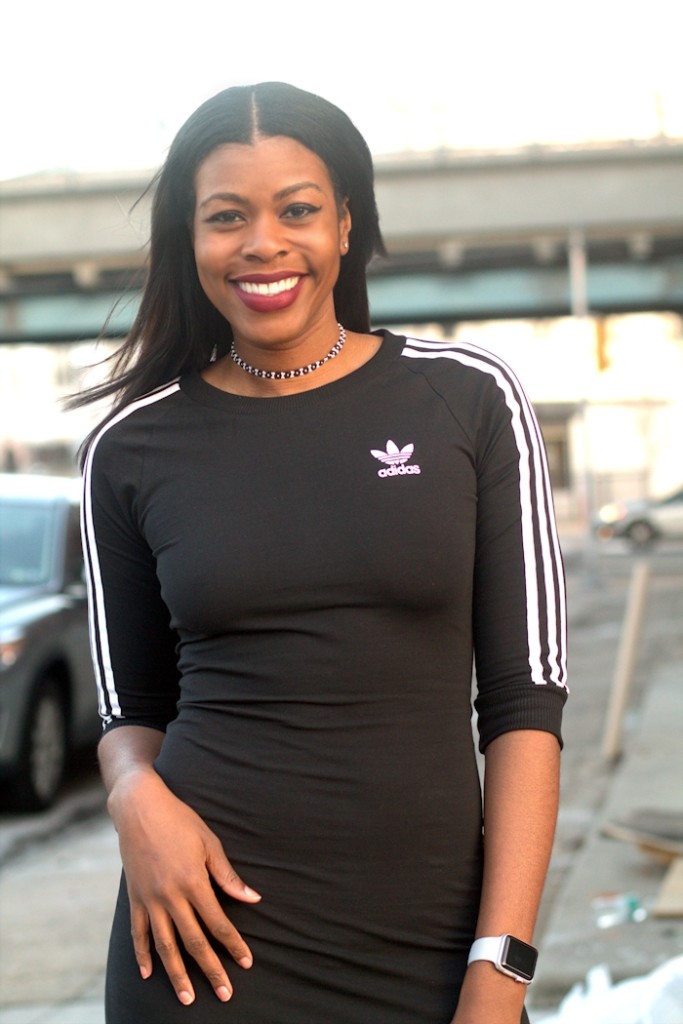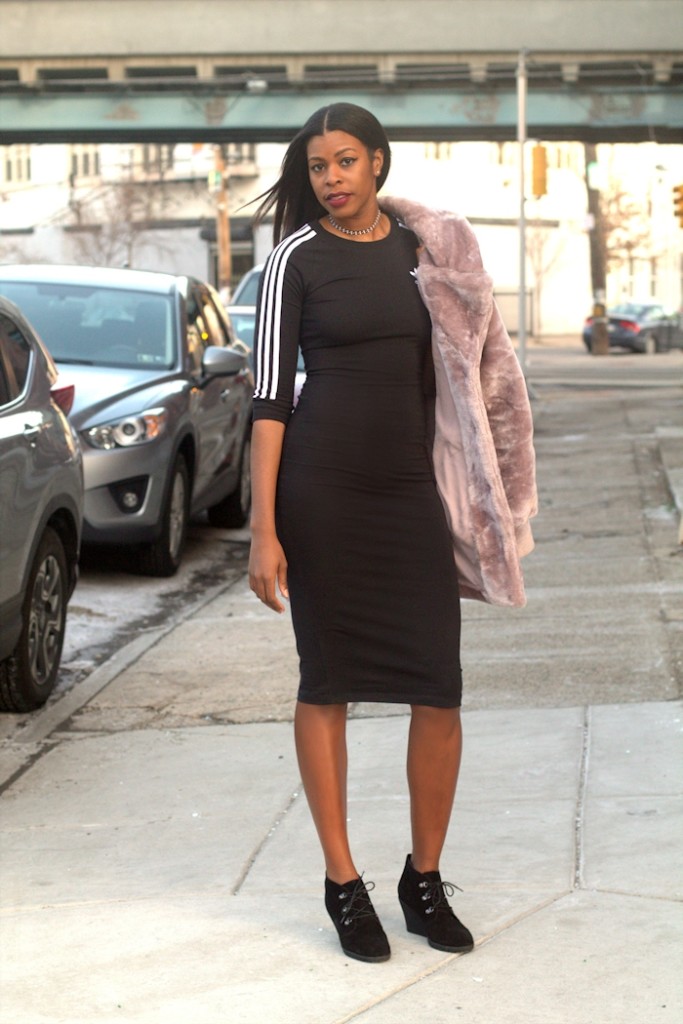 DETAILS: DRESS | FUR JACKET | SHOES
The three stripe Adidas midi dress is perfect for afternoon in the city. Not only is this dress comfortable, it's stretchy material can accentuate all your curves. Plus, it's black. You can't go wrong with a cute, mid length black dress, right? Just in case it gets a little chilly outside, you can always throw on a jacket. If you have a classy sense of style like Rashida, a pink faux fur will always hit the spot. So, how do you feel about this particular look? Feel free and share with us in the comments section below.
Thanks for reading!