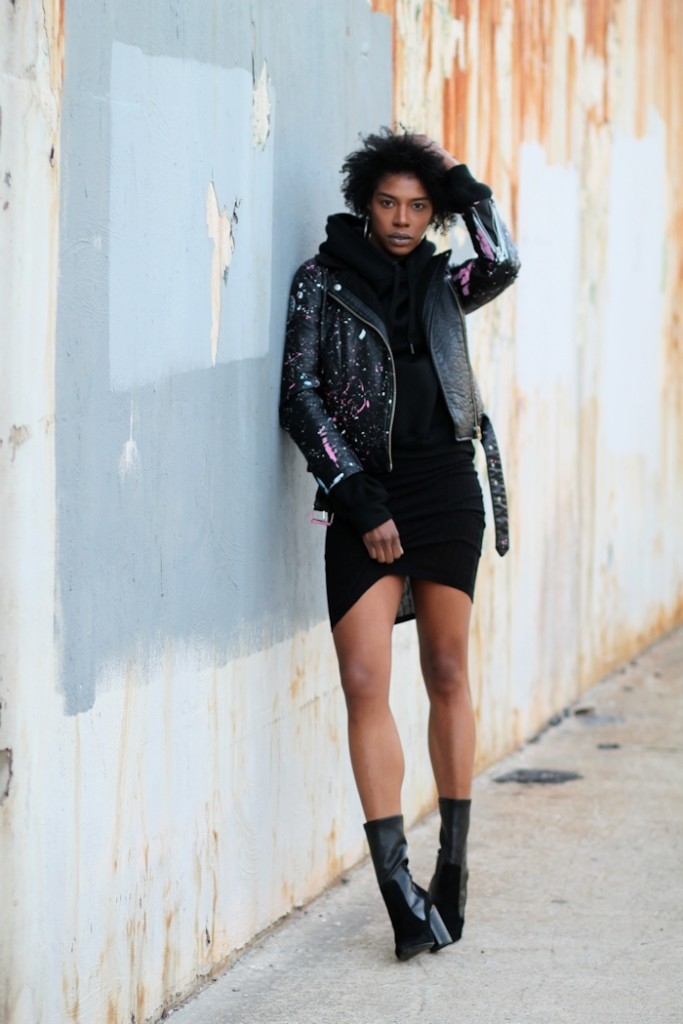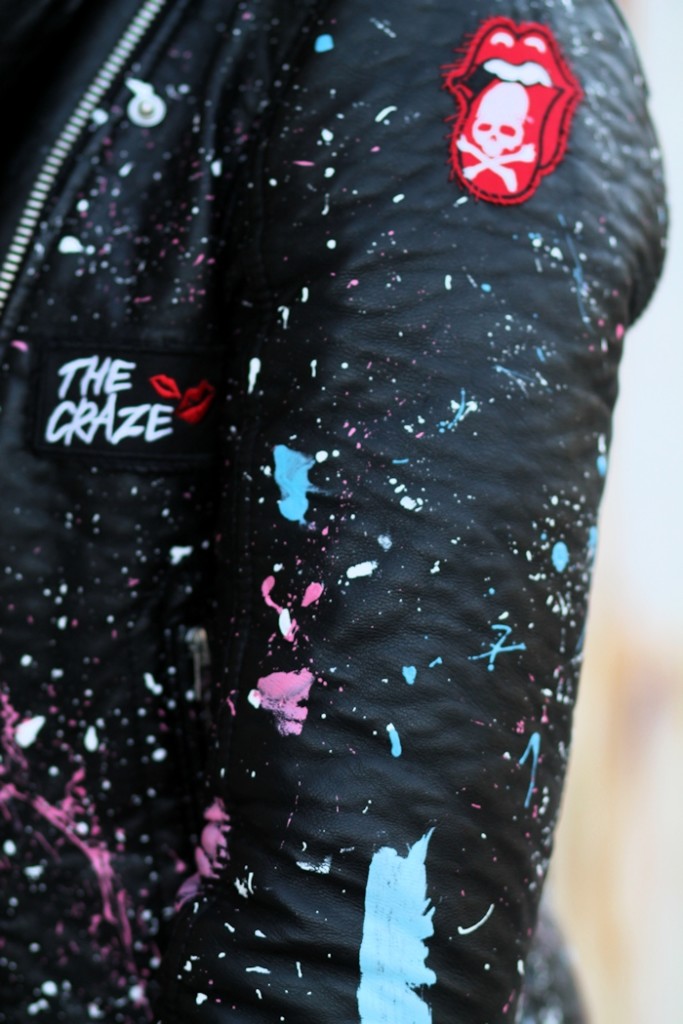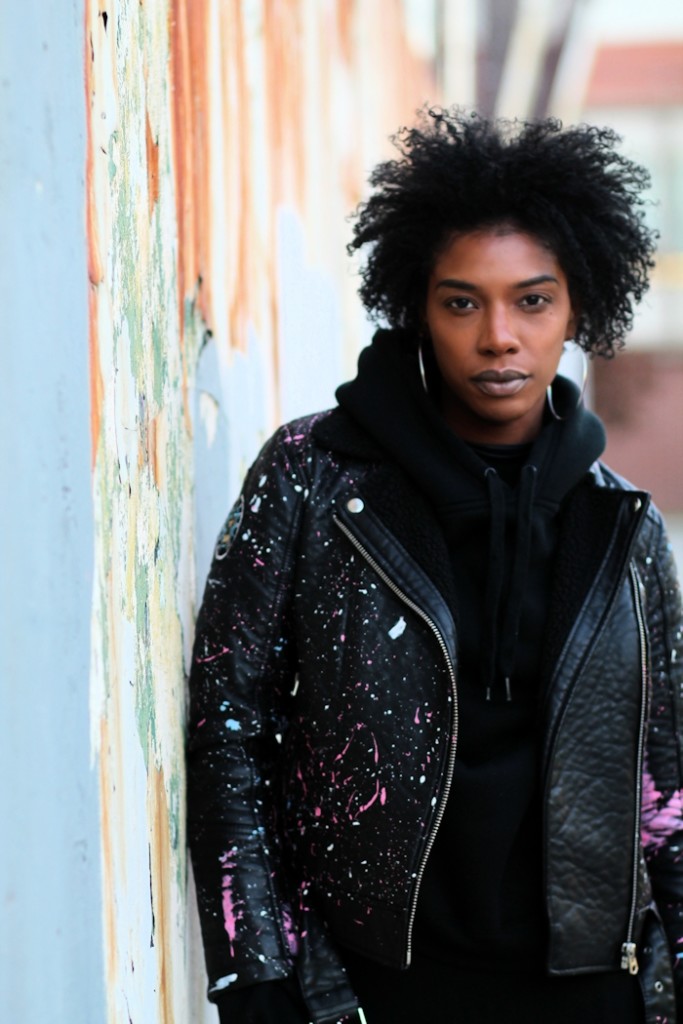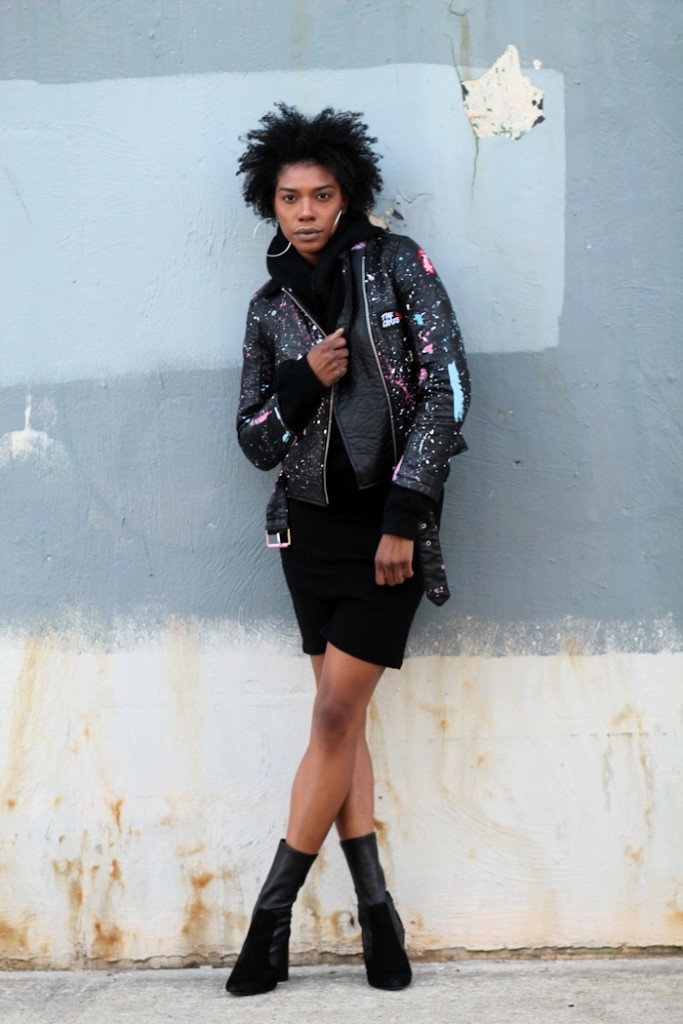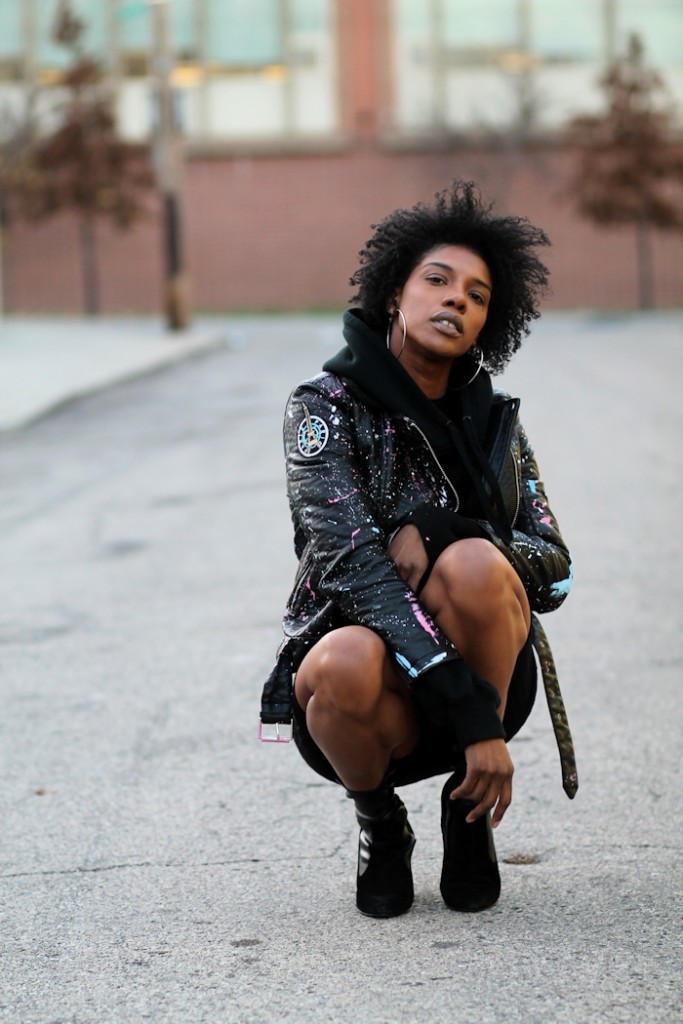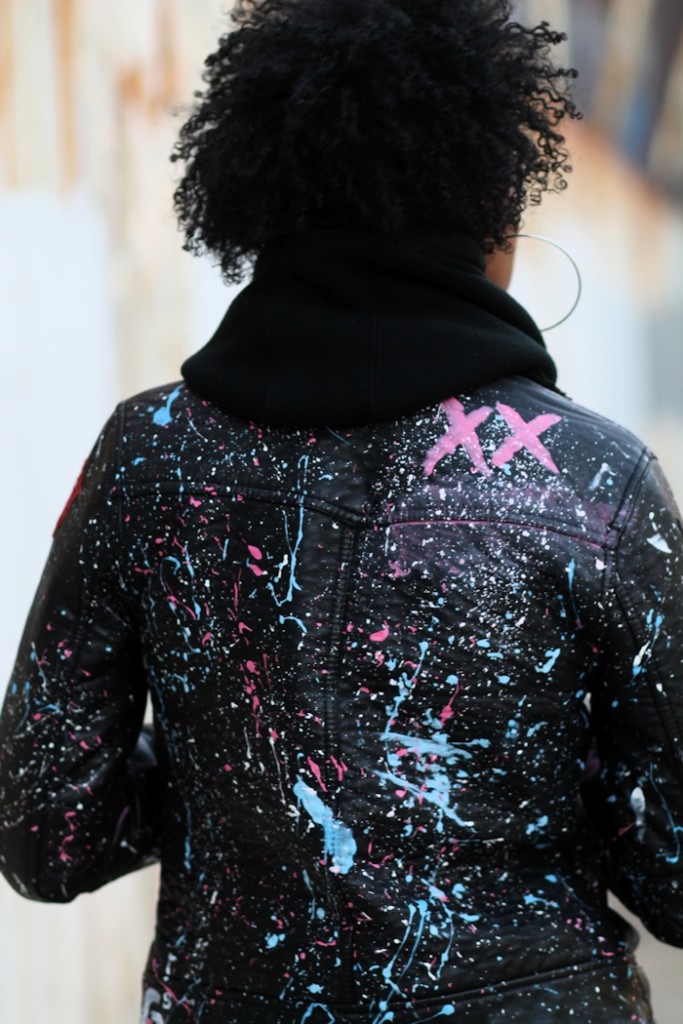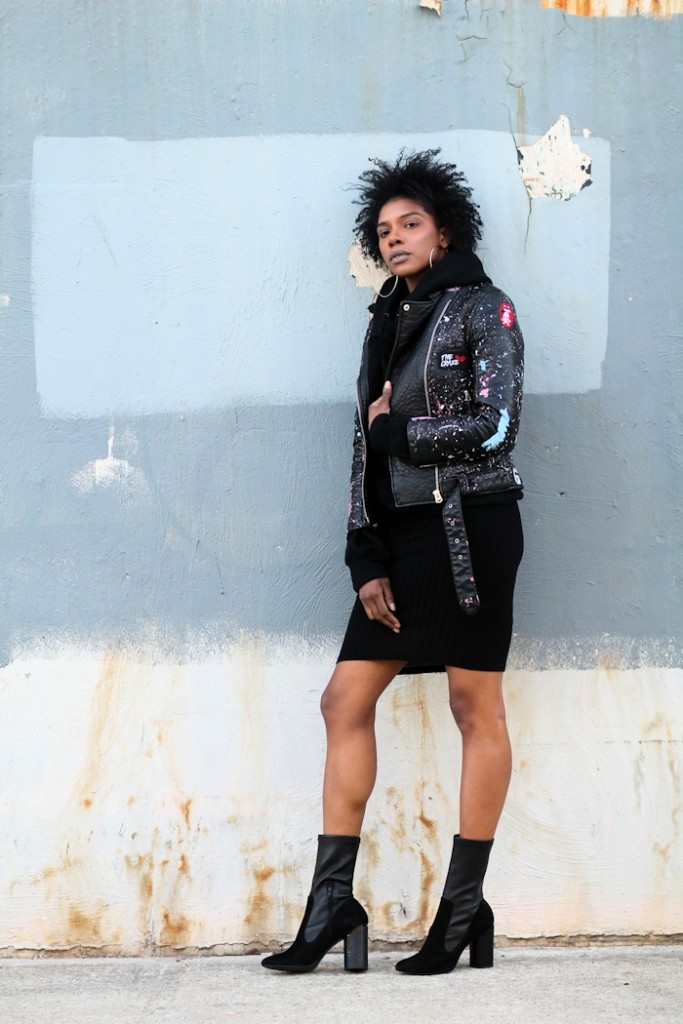 Jacket: Good Samaritans |
Poncho/Hoodie: Modell's Sporting Goods |
Dress: Unknown |
Shoes: Aldo
If there is one thing we can appreciate in the world of fashion, it's individual style. When you can pinpoint your signature look, everything else falls into place. That's exactly what Tomarra did with her featured look, as shown above.
Rather than going with the stereotypical, "little black dress" look, Tomarra added a touch of flavor to the mix. She styled her little dress with a custom biker jacket and fitted hoodie. The little subtle splashes of paint on the jacket add a pop of color, which is perfect since Tomarra is wearing all black. She further styled her skirt with a pair of black booties.
Overall, we love this look. Great job Tomarra! We never expect anything less. We like!
Don't forget to check out Tomarra on Flyy Theory.
Thanks for reading!