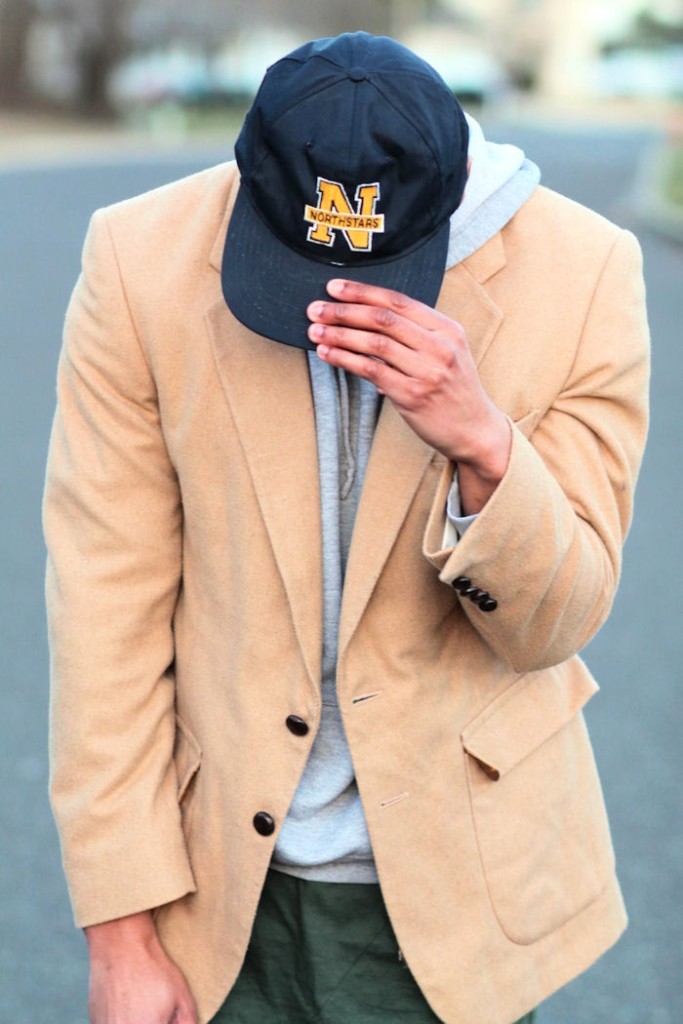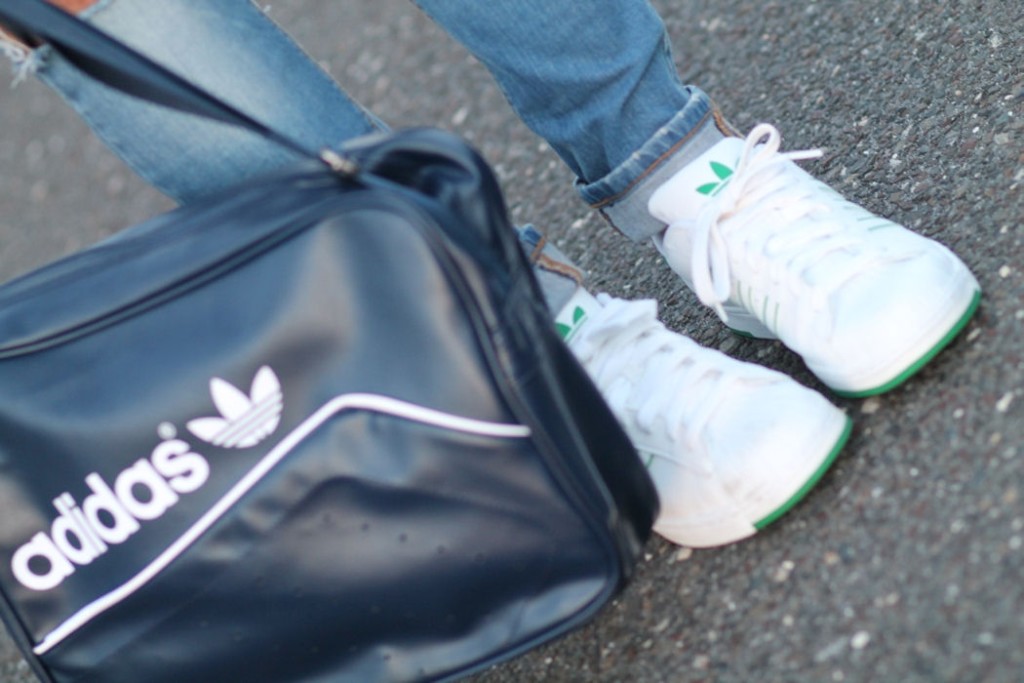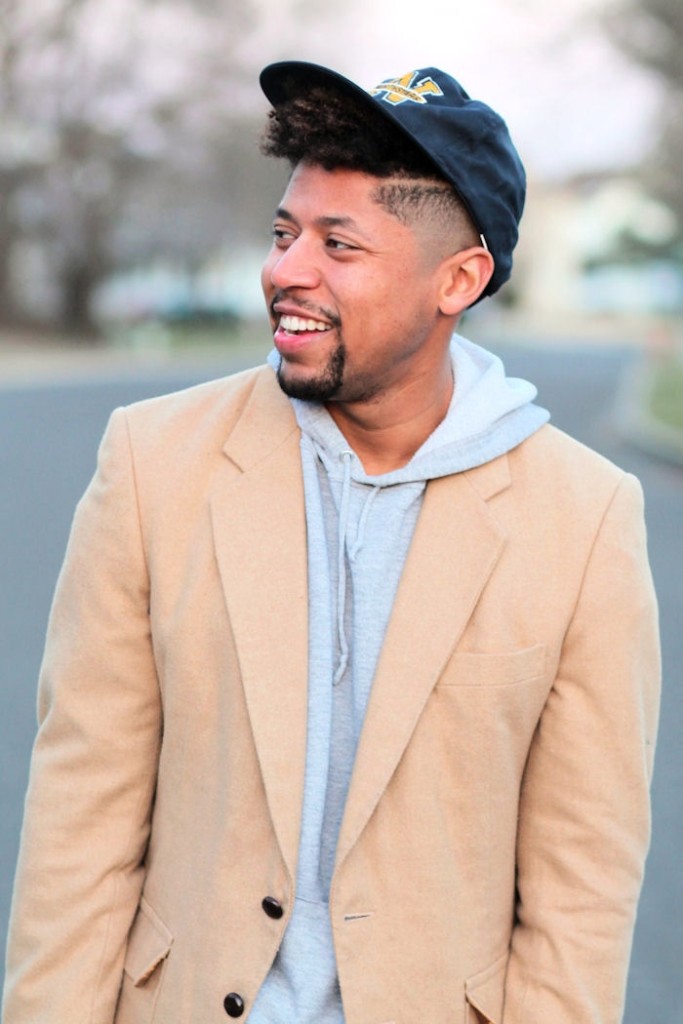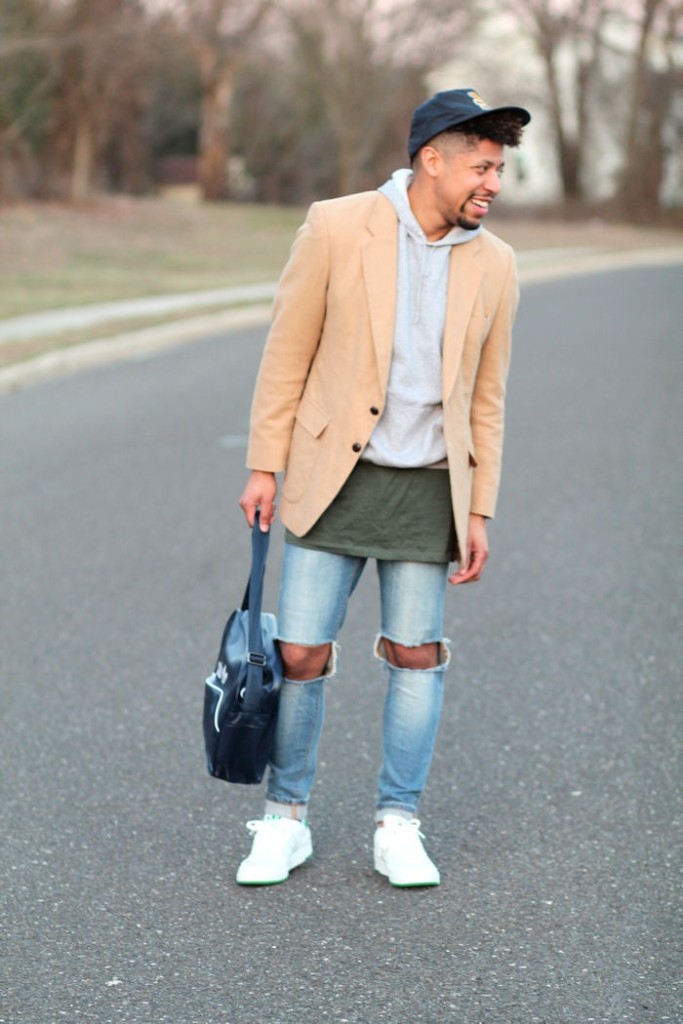 Blazer: Thrifted | Hoodie: TJ Maxx |
Tee: ASOS | Jeans: ASOS |
Sneakers: Adidas |
Bag: ASOS
A couple of weekends ago, I accidentally scheduled photoshoot in New York City at the crack of dawn.
You know what that means? I had to pull an up all nighter! Since I don't get enough sleep as it is, you can tell I was not looking forward to this. The morning of the shoot finally arrived, I was still a little behind schedule.
How? Don't ask. Just understand that I was running around like a mad man. In a complete rush, I grabbed this old hoodie sitting on my dresser and walked out the door.
Unbeknownst to me, this particular look was a complete hit. I received numerous compliments throughout the day.
Why? To be honest, I'm not exactly sure. We can only assume that the simplicity within the outfit itself was appealing enough to receive a round of applause.
In general, styling a longline tee with hoodie, and camel blazer combo were major brownie points. Plus, you can never go wrong with an old school snack back, distressed pair of skinny jeans, and sneakers. Let's not forget the Adidas messenger bag. This accessory alone screams retro refined.
So, how do you feel about this particular look? Feel free to share with us in the comments section below.
Thanks for reading.