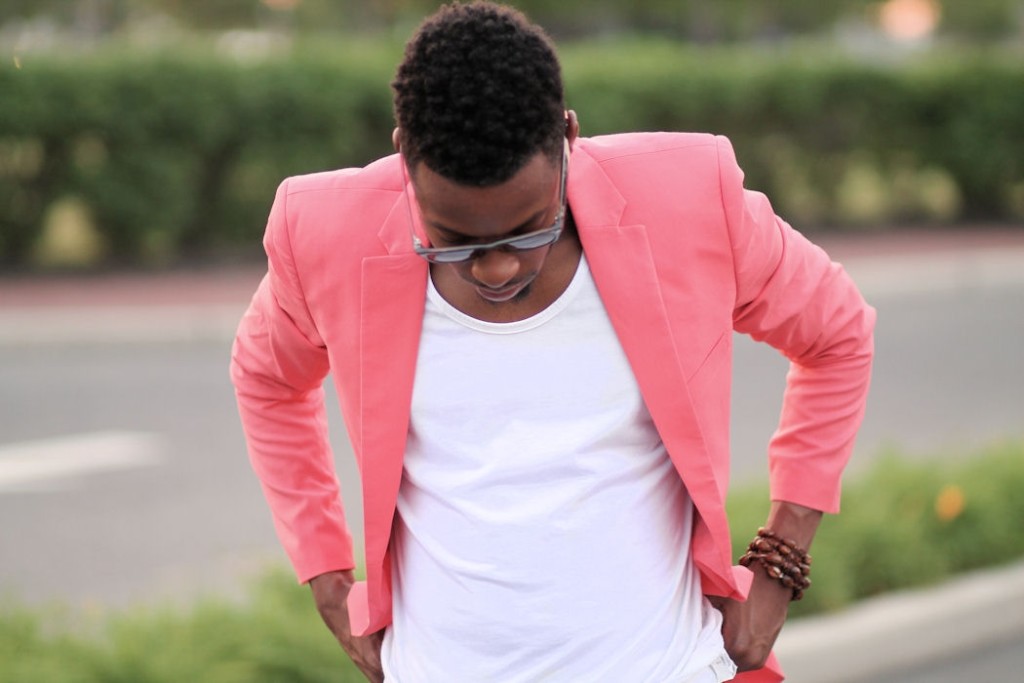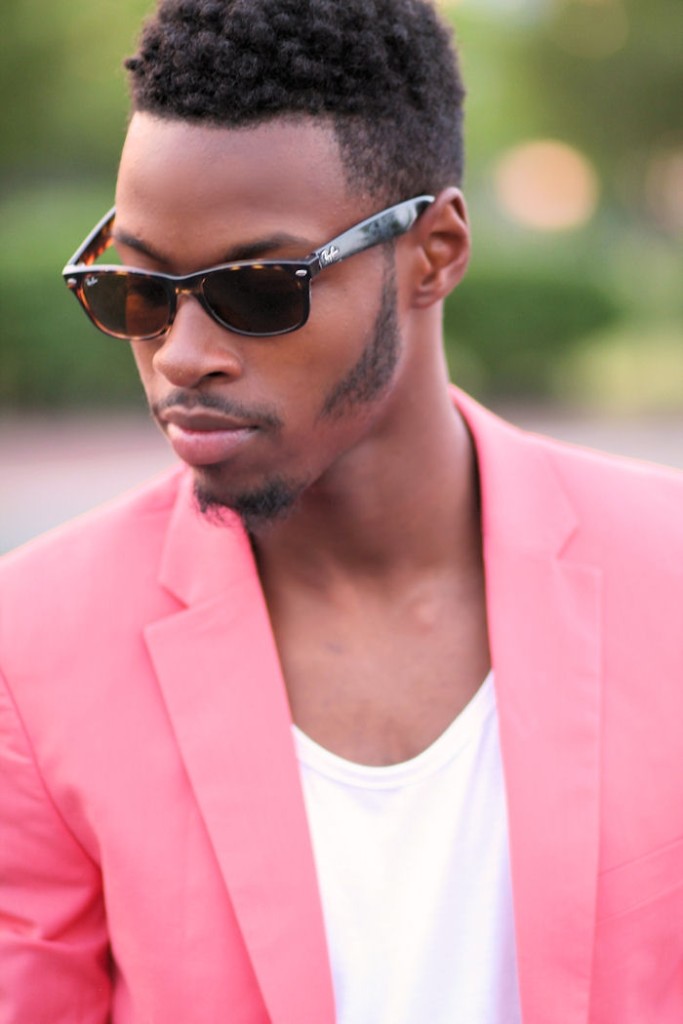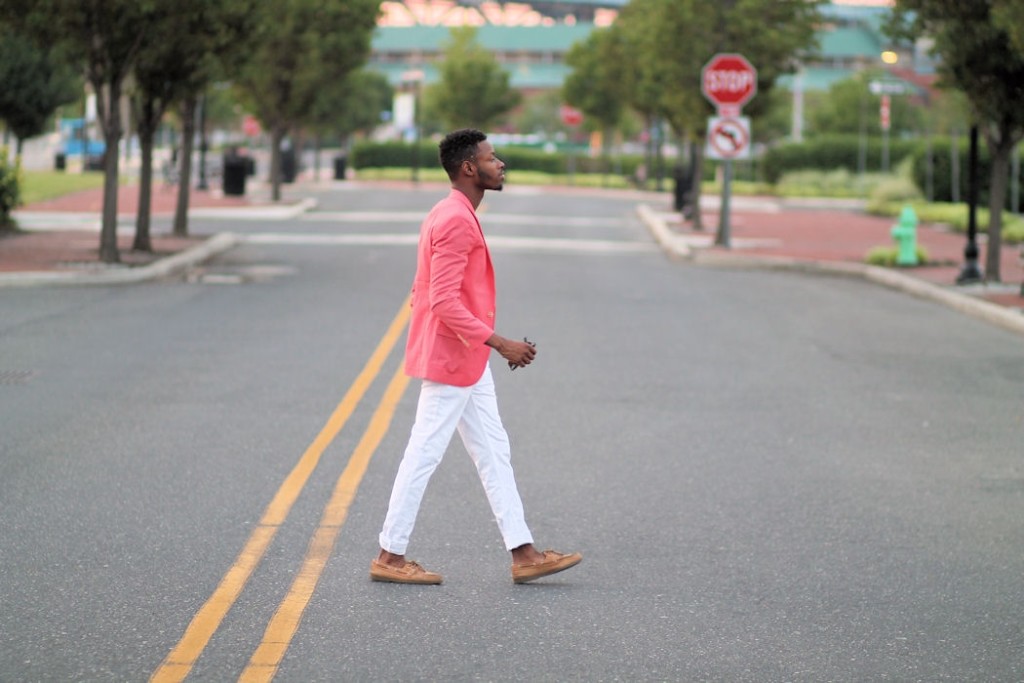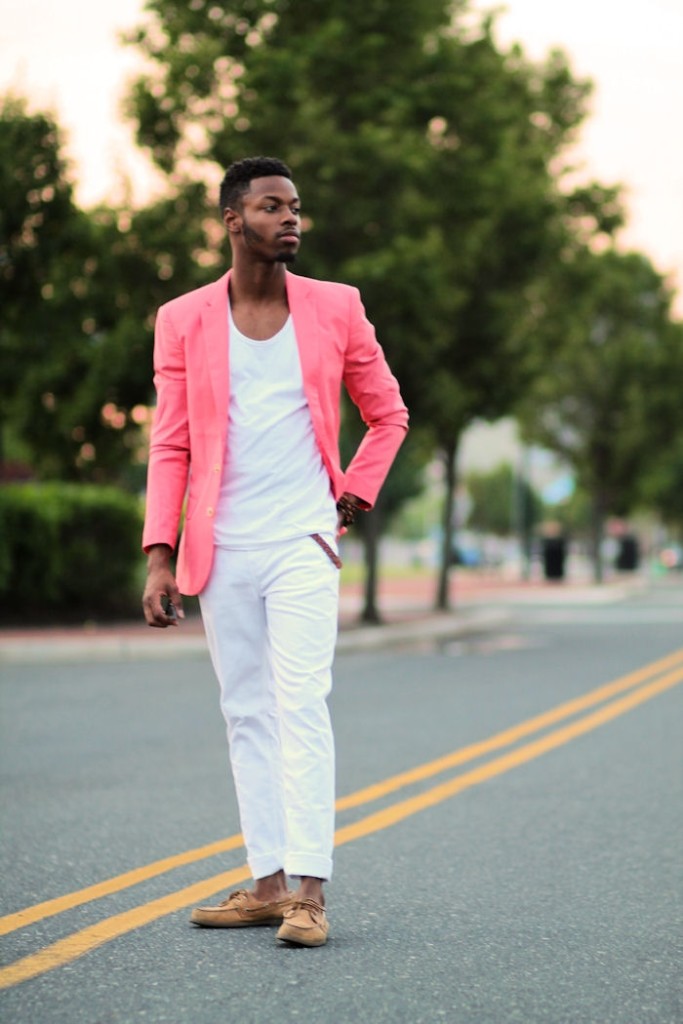 Blazer: Forever 21 |
Tank and Pants: Top Man |
Shoes: Sperrys |
If you plan on attending an all white shindig for Labor Day weekend, be prepared to look find many duplicated looks in the crowd. Think about it. There are only so many ways you can wear all white outfit, especially to a party. So, if you plan on setting your outfit apart from the crowd, consider adding a pop of color to your look.
A pop of color? Yes, just because the event is an "All White" affair, it doesn't mean you have to follow the dress code verbatim.  Simply add a splash of color, and your outfit close to perfection.
Just in case you are having difficult visualizing this look, Kris recently stopped by UnregisteredStlye to show off one of his looks.
Both clean and crisp, you really can't go wrong with white. However, Kris was looking for something extra to spice up his tank and pants. He states, "White on white has always been and  continue to be a clean look for summer. Although, an only white on white outfit without a contrasting color may seem a bit tasteless."
For this look, Kris selected pink as his contrasting color. More specifically, he jazzed up his all white attire with a pink mandarin blazer from Forever21. According to Kris, "With this outfit, I thought the mandarin blazer was the perfect POP of color and statement to catch eyes and at the same time make it look easy!"
Yes, Kris! You made this look so easy. Simply roll up the sleeves, and your ready to hit the party.
So, what do you think about this look? Feel free to share with us in the comments section below.
Thanks for reading!