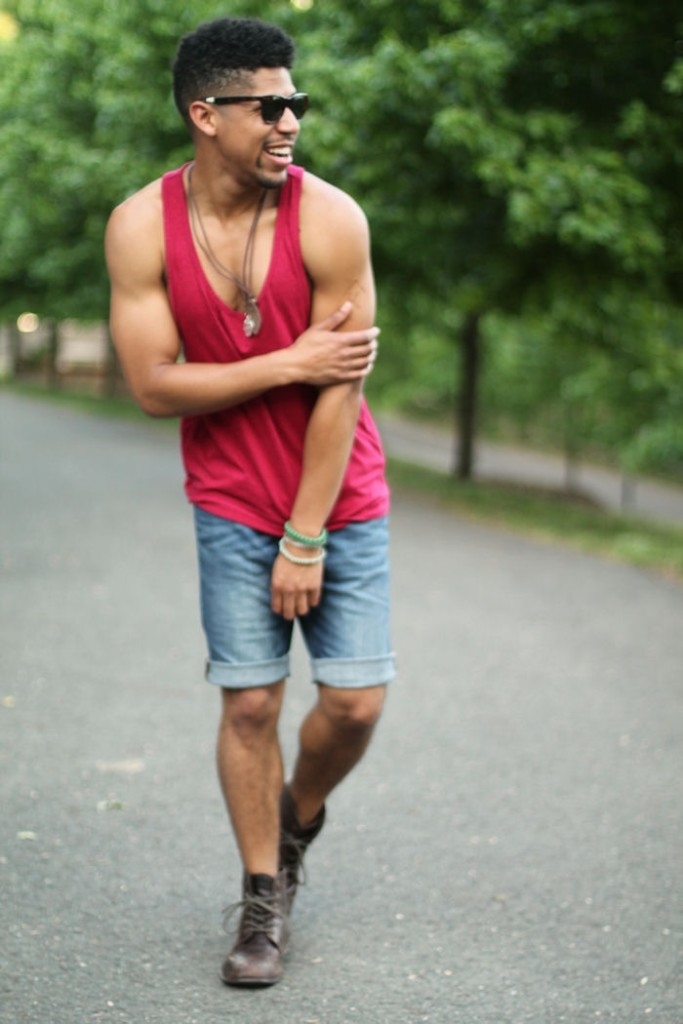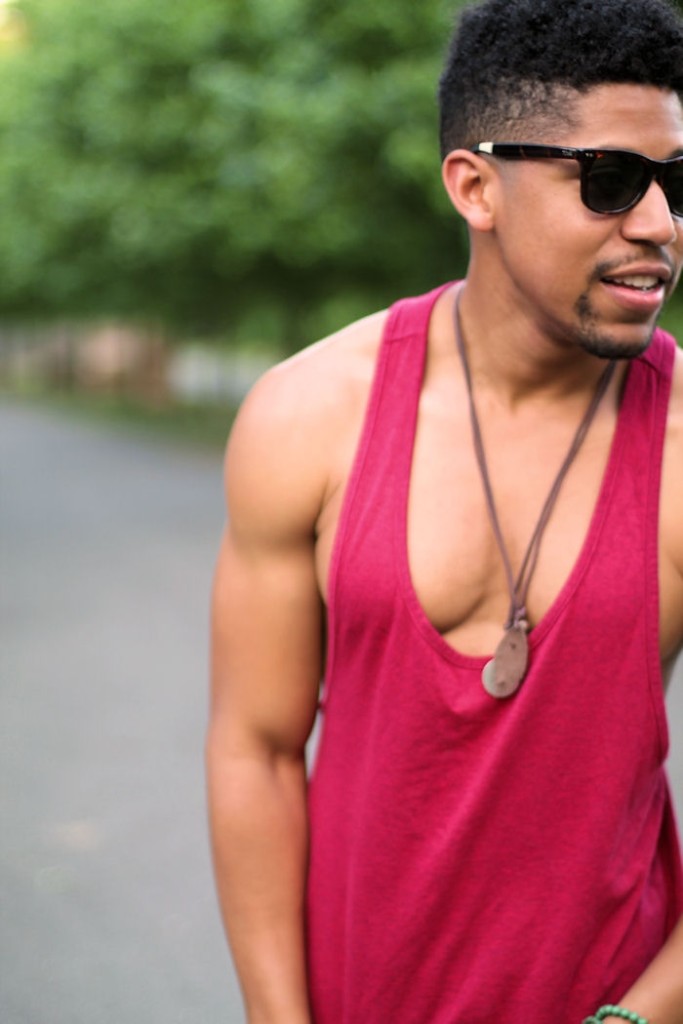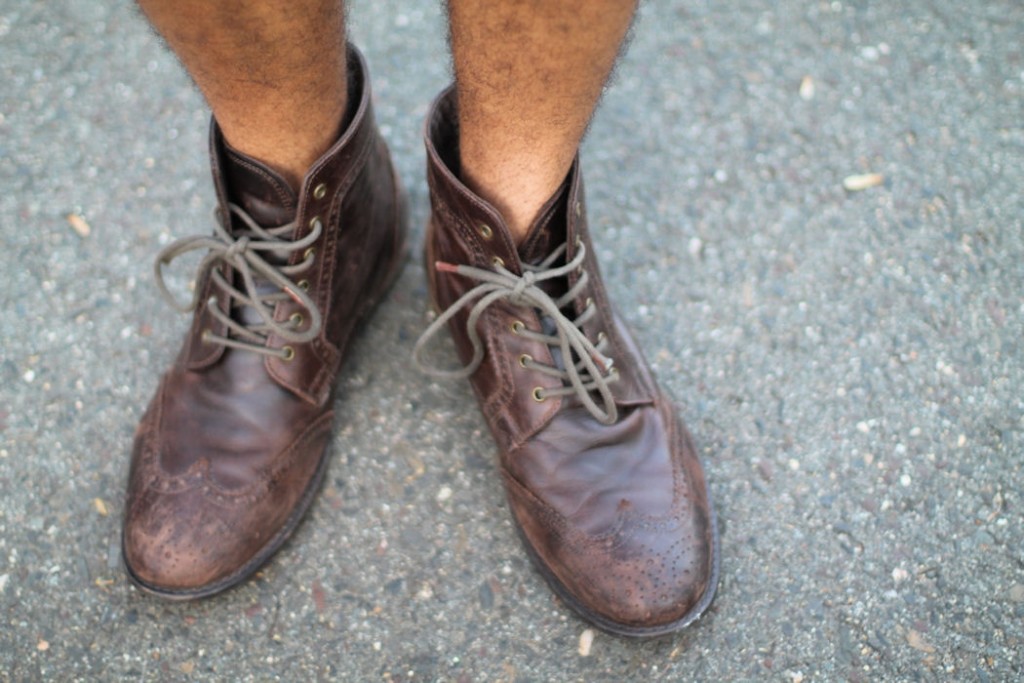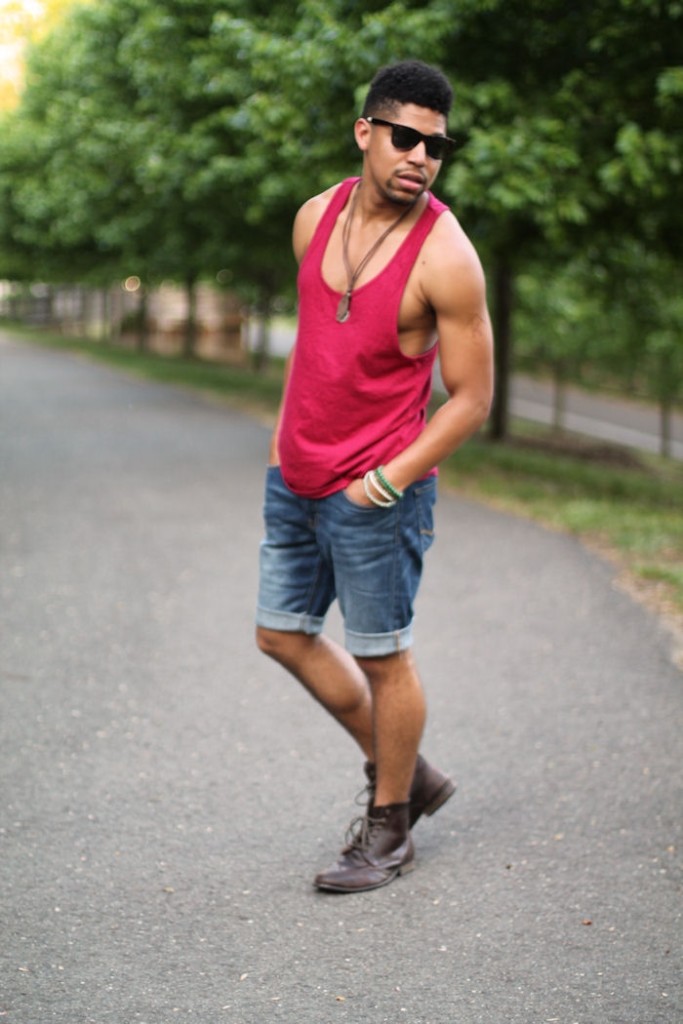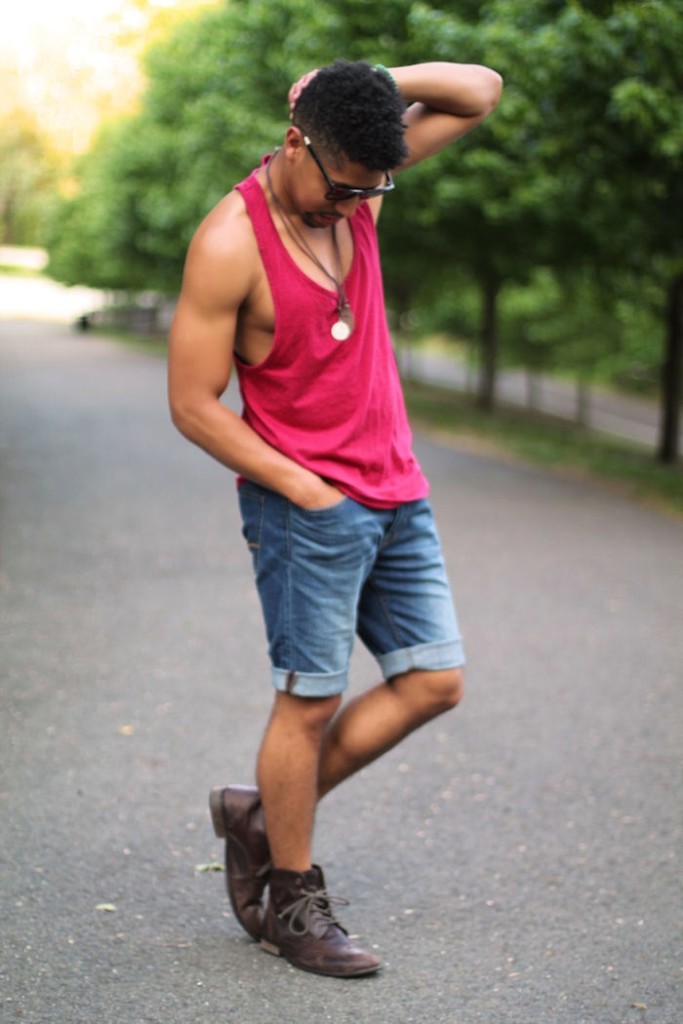 Shorts: American Eagle | Tank: ASOS |
Boots: DSW
How did I wear…cut-off shorts?
Since it feels like Hell's Kitchen outside (literally), who has time to wear pants everyday? I don't!
If you're a man with a lot of leg hair like myself, jeans are your last line of defense. Doesn't it feel really disgusting when your body hair gets stuck to your pants leg? If you have any creative skills, you might as well cut them up and make a cool pair of shorts.
Cut them up, why can't we just buy them? Most retail stores rack their prices up around this time of the year. Who wants to waste money on something you can create yourself for free.
Tip: When cutting up your jeans, make sure you mark the knee caps. Then, you want to cut evenly across with a sharp pair of scissors. Make sure you grab some sand paper to smooth out those edges. Wash and dry the jeans at least once or twice before you wear them out the house.
Okay, so back on topic. Lately, I've been in a very hippie, western mood. So, I threw on a racer back tank with my favorite oxford boots.
Tip: If you want to try wearing boots and shorts, less is always best. When in doubt, just throw on a thin t-shirt or tank with your shorts, and you're good to go.
Overall, I just love little DIY projects. They just bring something different to the table visually.
Hopefully you can stay cool this week. If not, just cut up a pair of shorts and wear them out. I'm sure you will wrack up a lot of compliments!
Thanks for reading!