Depending on the location of your current residence, some experience the wrath of winter more than  others. If you are an inhabitant of the Northern states, you have experienced the "wrath" quite a few times. For example, people that live Northern cities like Philadelphia experience extremely cold winters, with many days of snowfall. 
So, what does this mean for your wardrobe? You need a number of layers if you want to survive outside. The traditional northerner should own a variety of jackets, hat, scarves, and gloves for those cold afternoons and freezing evenings. 
There are a number of jackets and coats to be purchased. However, you should invest in a piece of outerwear that is trendy and meets the weather requirements.  
This leads us to a discussion of outwear with Rodney. Lets take a look at what Rodney plans to style his outwear, the military jacket.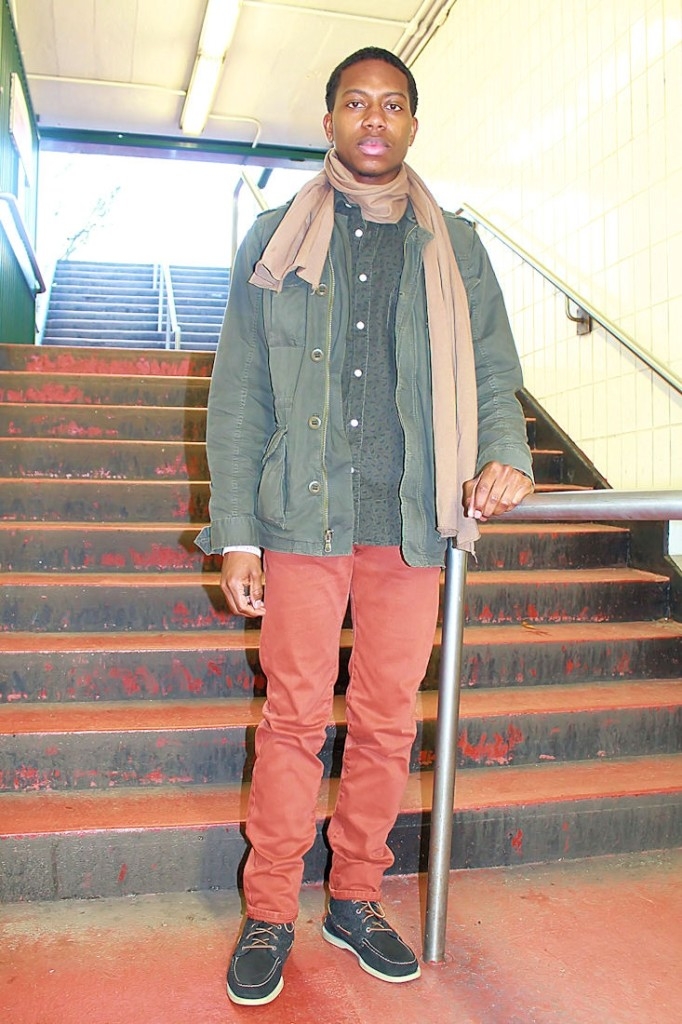 According to FashionBeans, military inspired outerwear is here to stay, "The military influence has been well documented over the years. From avant-garde catwalk pieces to those that we like to label 'timeless wardrobe essentials', the forces have had a major part in shaping the cut, colour and cloth of many items in menswear. After the look went through a relatively reclusive period, military has succeeded in establishing itself as big an influence as ever for AW12; something I began to break down in my three returning trends article earlier in the season.
While trends regularly die down and burn out within a season or two (often to be resurrected at some point in the future), military hasn't suffered the same fate. It's soldiered on through the quieter patches where it hasn't been the dominant force, maintaining an influence in some shape or form for at least the last five years."
Looking back at every decade within the past fifty years, military inspired clothing has been the face of many popular trends for both adult and teenagers. Lets remember the hippie era that was heavily influenced by the Vietnam War and the 80s, a time when a military jacket was just as common as a pair of underwear.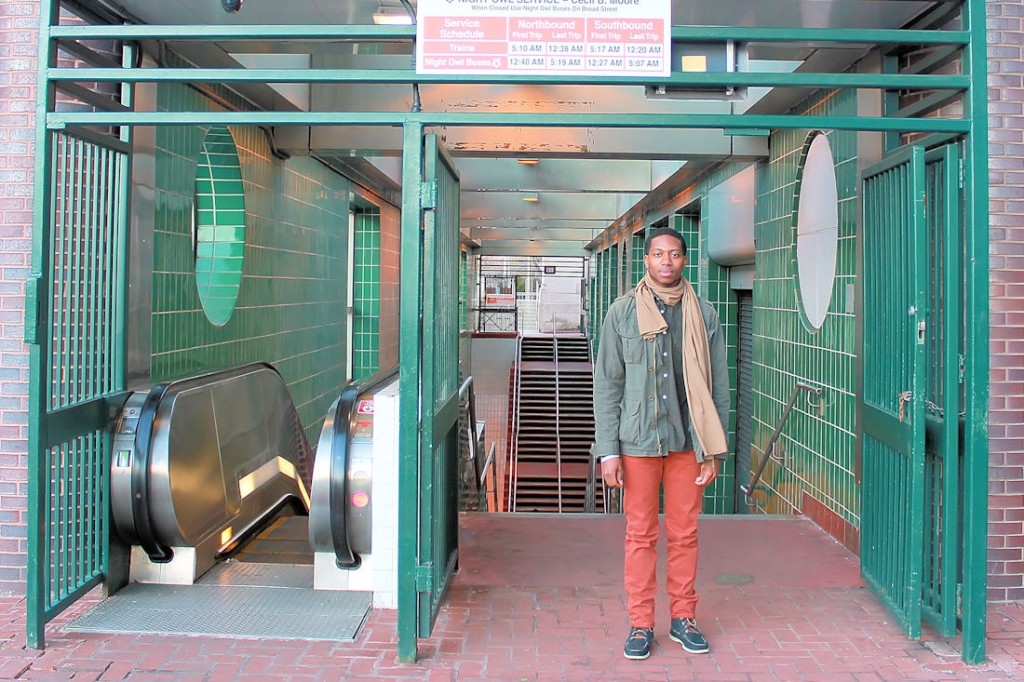 Rodney incorporated modern trends with his military jacket. For starters, his rusty pants are very popular for this season and add a pop of color to his entire outfit. These pants are an attention grabber in the streets based on their color alone. They are too dark to be orange and too light to be brown, a perfect mix in between. Rodney states, "The rust orange jeans pop out among the outfit the most." 
In addition to his pants, Rodney add some texture through his printed shirt from H&M. Prints are planning to be the big move this spring and summer for me and Rodney already has a head start. 
To complete the look, why not throw on a scarf? It protects your neck and face from the brick temperatures outside. Also, depending on the color and texture you choose, a scarf can add another dimension to your look. Lets just say a scarf can almost turn any boy into a man.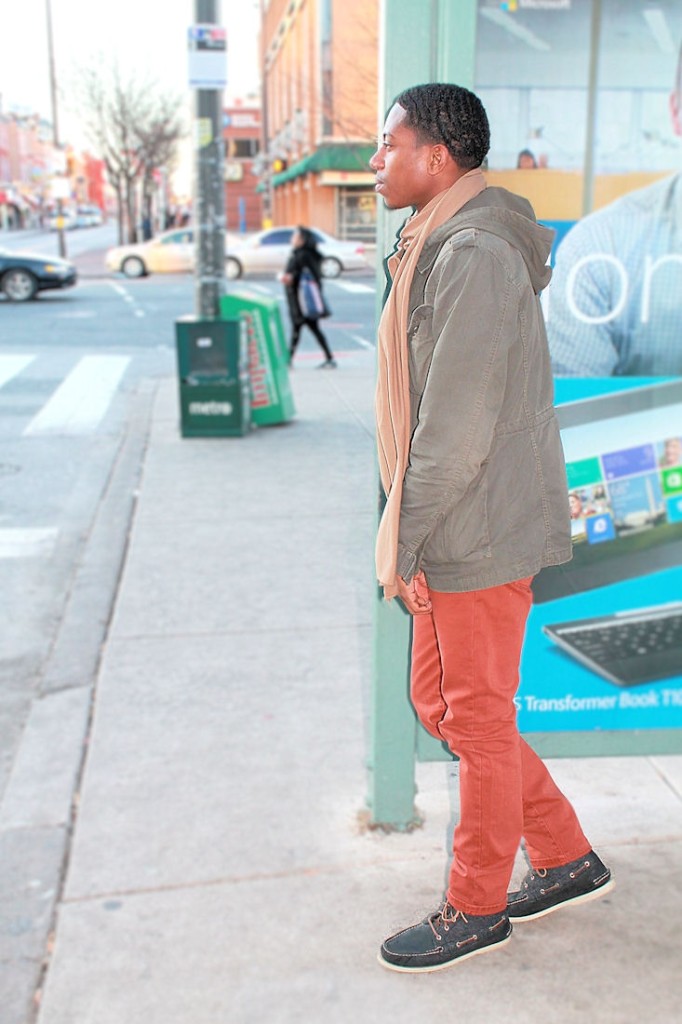 For more of Rodney's looks, head over to his Instagram page @rah2smoove .