Imagine this scenario: You are currently living in the Northeast and today is one of the mildest days of the season. You turn on the television to Weather Channel. The weather man is anticipating another heavy snowstorm in a few weeks. In reality, you could care less about the future snow storm. You are more concerned with going out and enjoying the beautiful weather outside. To take full advantage of the day, you thought it would be a great opportunity to hit the mall and tackle some of these mid-winter sales.
Before going anywhere, let's take a look at your personal style. You are the individual that enjoys the compliments and attention from your flashy wardrobe pieces. You are subtle, yet striking at the same time.
This brings us back to our shopping plans. Even if you may only purchase one or two items, you still want to look presentable. So, you open up your closet and you are confused. You are thinking, "I have all these clothes and nothing reflects how I feel or the look I am going for. What should I wear?!"
This question arises when seasons, feelings, and personal style choices are mixed in one equation. Therefore, this post is dedicated to an alternative clothing option that can be worn and layered with almost any clothing option, checked flannel shirts.
Below, Luis shows us how to add dimension and simplicity to an outfit by incorporating and layering a flannel shirt.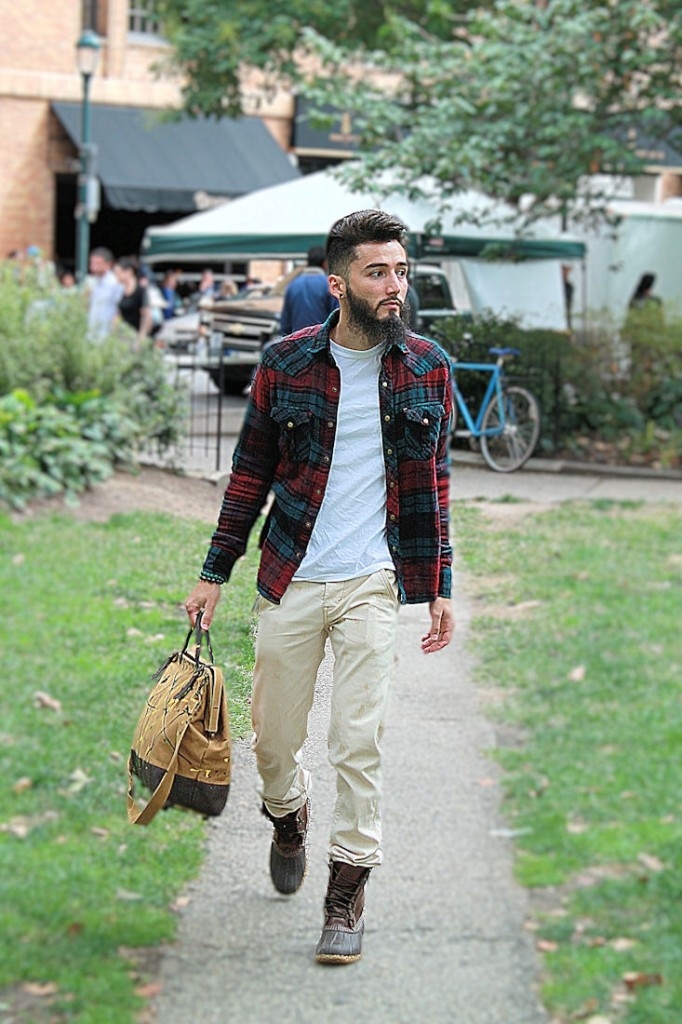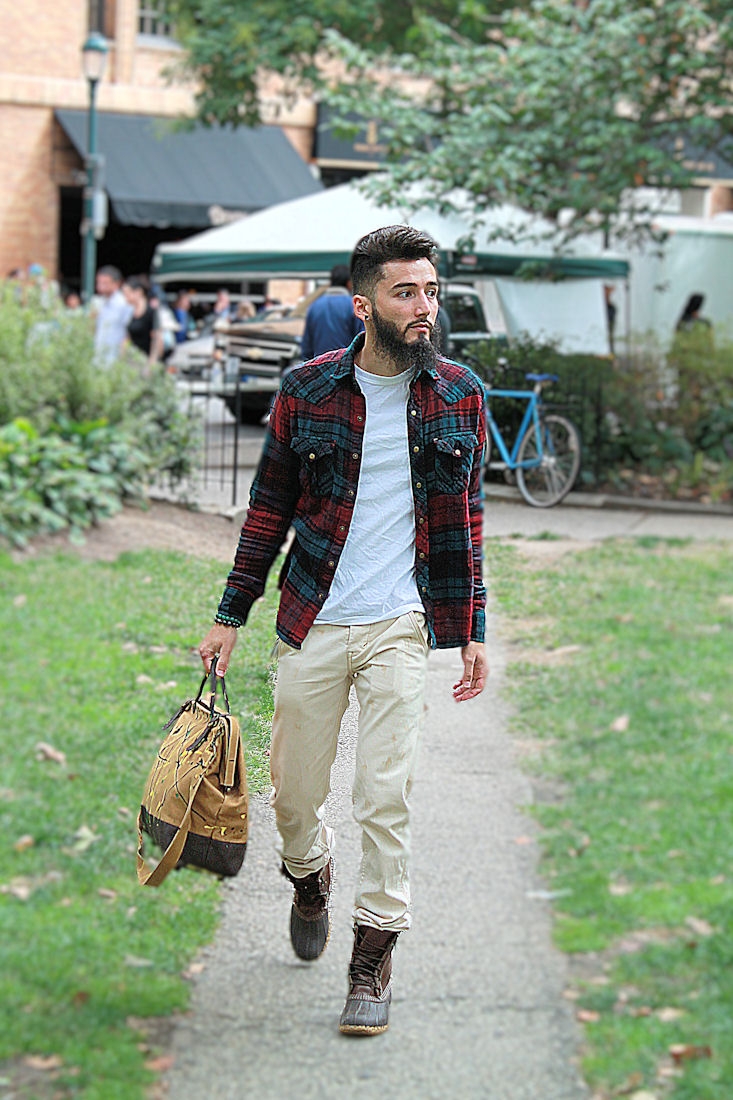 We recently covered the history of the flannel shirt in one of our fall features with Justin. So, we plan to further examine Luis' attire from top to bottom.
As mentioned previously, the flannel shirt is a perfect fashion option for casually walking among the general public. Also, it provides a number of endless looks as it can be buttoned up with a pair of jeans, worn loose over a T-shirt, or layered under outwear.  
In addition, the universal appeal and simplicity of the flannel shirt is closely related to Luis's definition of style. He states, "The way I would define style is more of a lifestyle. It's how you carry yourself, how you speak, and how you think. Style is beyond clothing, beyond your image. My style is who I am. My style is dope."
If you do not get the relationship, look no further. For some people, the flannel shirt is a way of life or passage. They can be worn every day to the various activities you embark upon every day, which essentially define who you are as an individual.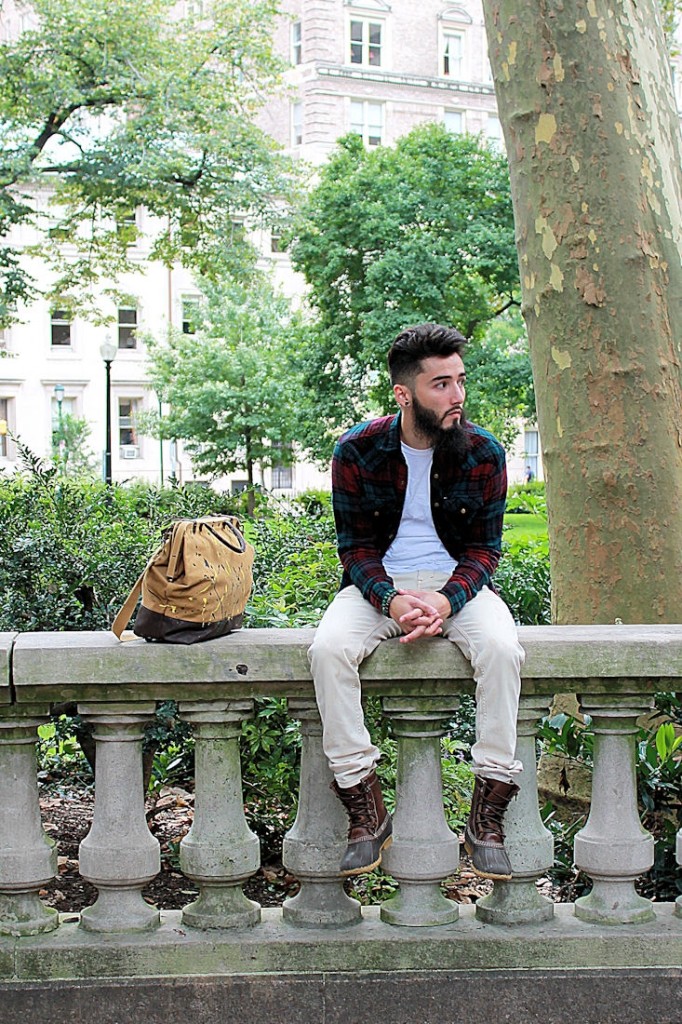 If you are still having trouble determining what to wear with your flannel shirt, remember, simplicity is the key. If your flannel shirts have bolder checks and colors, we suggest wearing light pieces with the top.
For example, check out Luis. He is wearing a loose fitted flannel shirt over a white, crew neck t-shirt. If white is not your color, try gray or beige as an alternative.  Continuing with this theme, Luis paired his shirt with light colored jeans and duck boots. The duck boots add very stylish and comfortable affect to his entire outfit.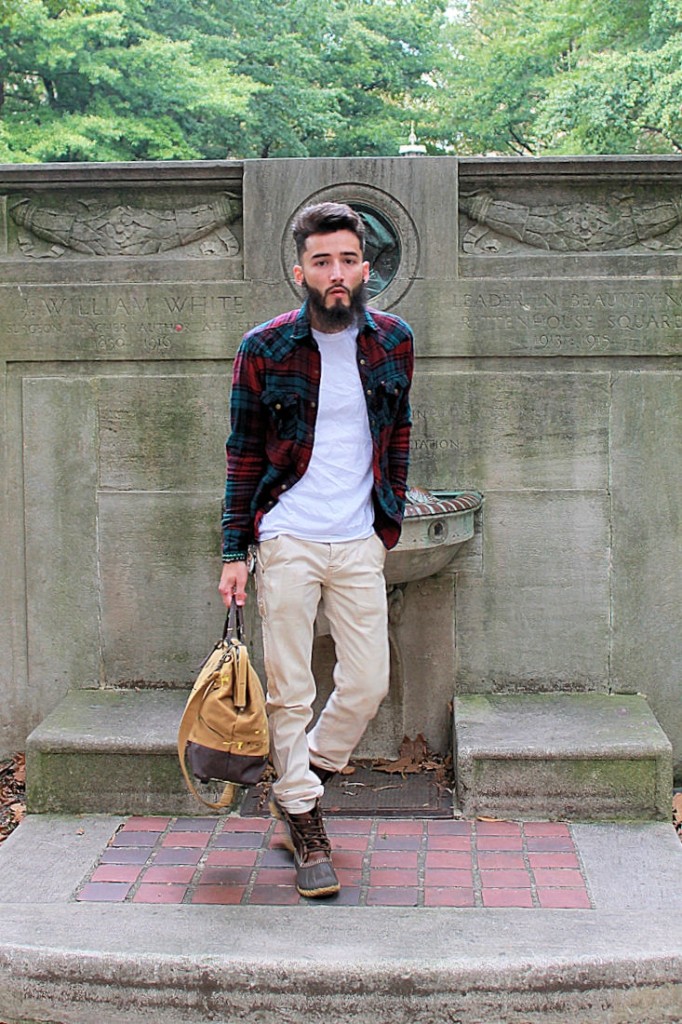 Definately show Luis some love and check out his group, "Voices in Power," and follow him on Instagram and Twitter @ImSuperDope_