In the past two to three years, the fashion world has been heavily influenced by a variety of prints for both men and women. Ranging in size and color, these prints have taken over our everyday wardrobe options including  shirts, sweaters, jerseys, jackets, cardigan, leggings, and scarves (This list could continue forever)!
With that being said, lets discuss one print in particular, Aztec prints. Known for its eccentric color combinations, bold prints, and fun shapes, Aztec prints are becoming more common every day.
Although this ethnic look can be combined and worn in a variety of ways,  there is a lot of room for failure when the execution and delivery of these prints are worn incorrectly. Hence,  we admire individuals that wear Aztec prints on a regular basis!
Furthermore, the discussion of Aztec prints leads us to today's post. We had the opportunity to meet up with our neighborhood model Rashida. Below, she demonstrates how to wear a winter jacket with Aztec inspired prints.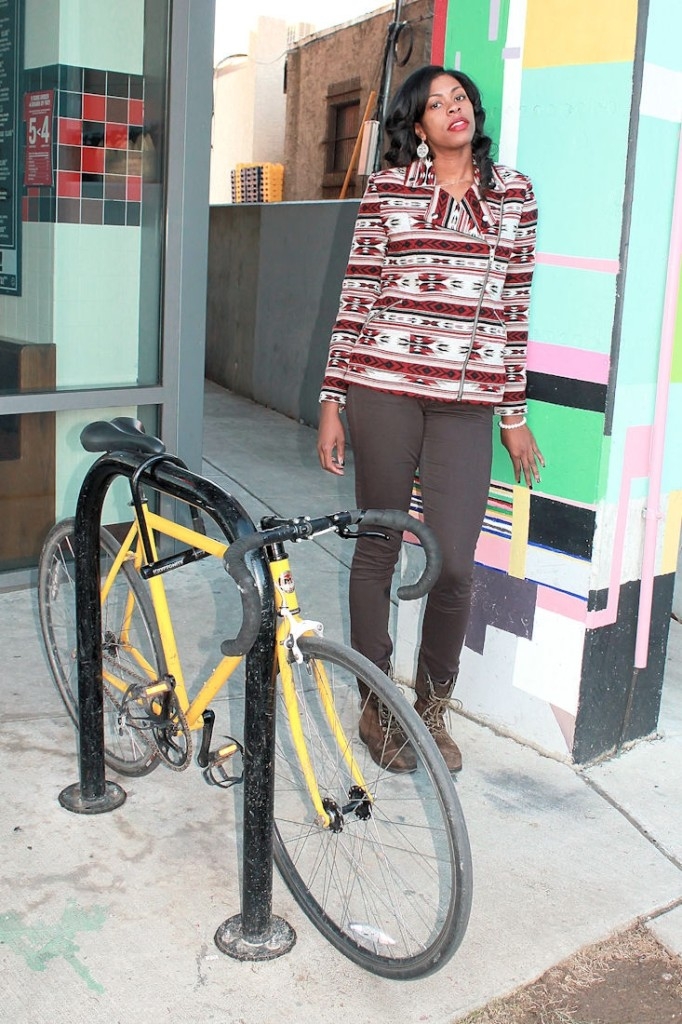 In the past few years, Aztec prints have been very popular among the stylish for trendy in America. More specifically, fashion designers and manufacturers have incorporated Aztec inspired clothing with every season. During the winter, you can find jackets scarves and gloves. Spring we see a lot more blouses and pants. When summer arrives, there are Aztec prints in short skirts and blazers. Once we have almost completed the year in fall, the Aztec prints are still revolving around our closet.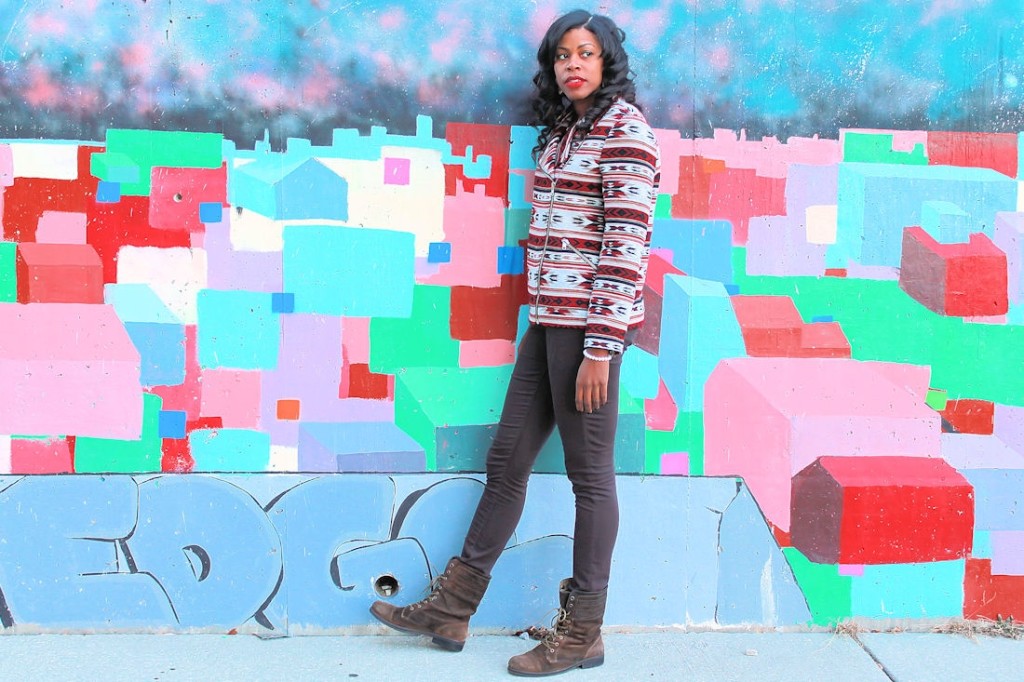 "Style means how you want to present yourself to the world. Your style should give others an idea of your personality, ambition, and outlook on life." – Rashida
 For Rashida, she is wearing an Aztec inspired coat from Forever 21. Literally, Forever 21 offered at least ten Aztec inspired outerwear pieces for an affordable price. Honestly, you can't go wrong with Forever21. If you are looking for an up to date, trendy item, this store is the place to go. For instance, this particular coat works well for Rashida. The red, white, and black combo match her vibrant personality and personal style. 
 In addition to the jacket, Rashida neutralized the bold colors with a pair of brown pants and combat boots. When in doubt, wear combat boots this winter. Leather or suede, combat boots go with every casual outfit.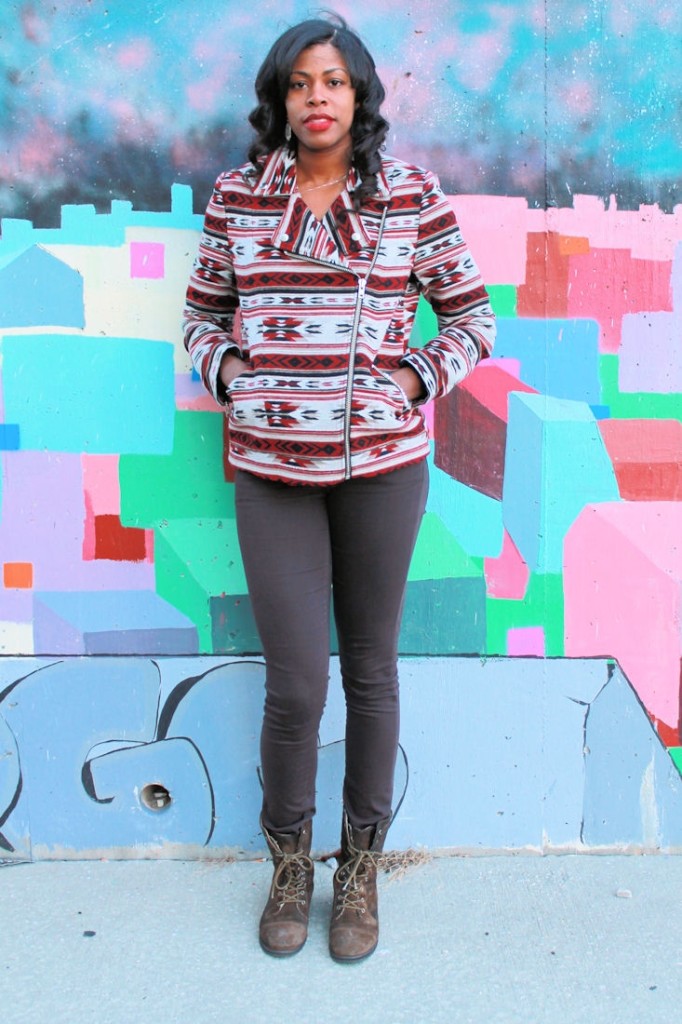 How about you show Ms. Rashida some love and follow her on Instagram @Lovejonesmark . Be on the look out for some more features from her this spring!