What is personal style? How does your personal style reflect your daily wardrobe pieces?
If you are an avid reader of our blog, those questions have been discussed quite often.
Not to sound redundant, but we like to reinforce the purpose of UnregisteredStyle. NO this is not a fashion line! We do not create, distribute, or manufacture clothing. Yes, we are a brand, but we do not sell clothing, but we do feature individuals that have their own clothing lines and accessories. NO this is not a modeling agency! Every individual featured on UnregisteredStyle are identified as "Models" by our team. However, every "Model" volunteers their services and our blog focuses more on what each individual is wearing.
Remember, UnregisteredStyle is a "Personal Style Blog" that features individuals with unique looks and different interpretations of modern fashion. We currently have most of our models back for the 2014 season. However, we are introducing a variety of new models from different walks of life (socioeconomic backgrounds, nationalities, etc).
With all that being said, we would like to introduce everyone to one of our college friends, Alexis. Our Jersey girl has a passion for fashion and can turn any item into a sophisticated garment. Although her inner level of confidence allows her to look like a million bucks, Alexis enjoys comfort more than anything else. She states, "My style consists of clothing I feel the most comfortable and confident in. Well, more confident than comfortable, since I'm a high heel lover." 
 Below, Alexis shows us how to style a pair of patent, knee-high boots.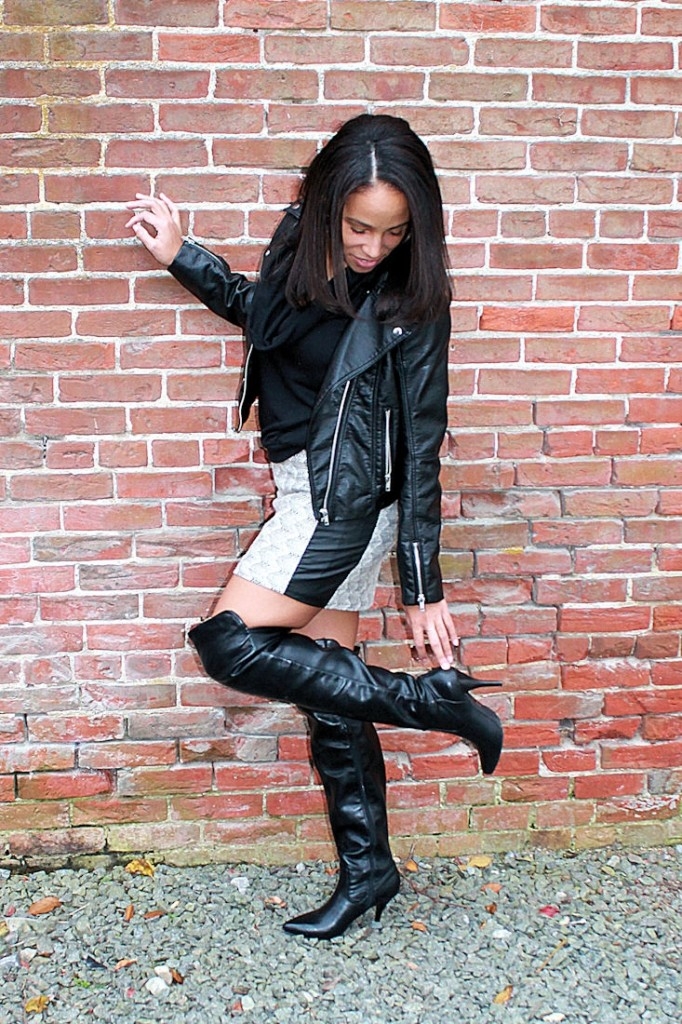 "I tried on about four different pairs of over the knee boots until I found these. They are perfect and it just happens to be the most perfect for my pocket also." – Alexis
When we think of knee-high boots, what is the first thing that comes to mind? For us, we visualize scenes from the film "Pretty Woman." This 1990 cult classic told the story of  a female prostitute that found the man of her dreams. Lets take a more detailed look of the film. Remember Julia Roberts and her infamous knee-high patent leather boots? Well, we sure do! Most of us were toddlers when that movie hit the theater but we all grew up knowing the stigma behind a woman that wears "those" types of boots.
It's 2014 and things have changed over the years. We no longer live in a society where women are defined by their clothing. Well, that is not entirely true. Women are still being defined by a lot of things but that doesn't mean that you can't beat the system.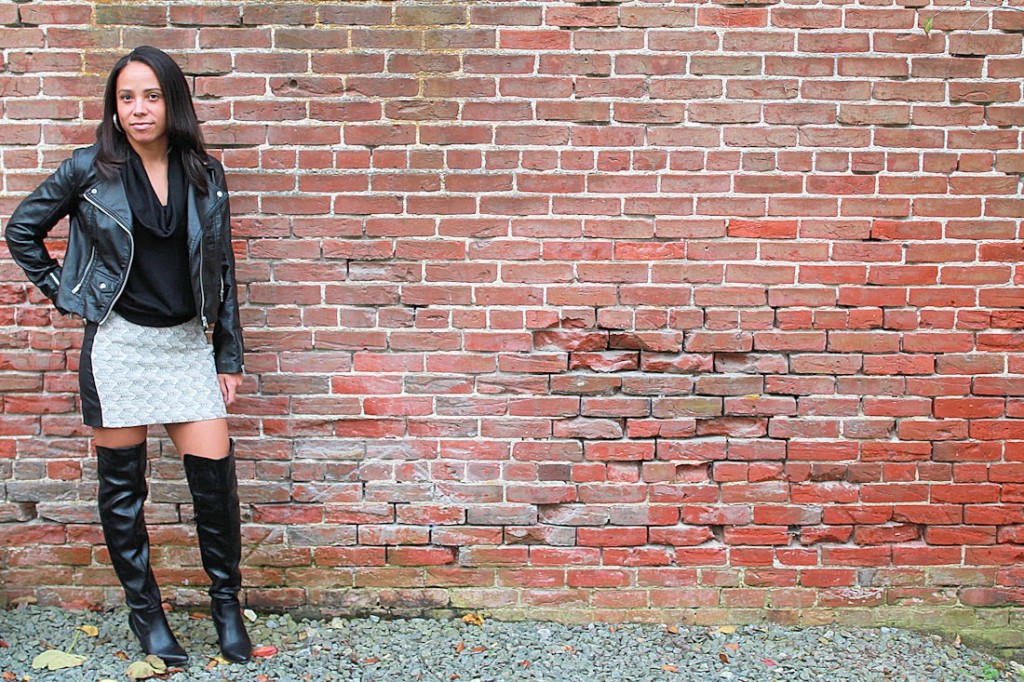 Back to the knee-high boots, there are a variety of ways to take the negative stigmas associated with this this footwear and receive a positive outcome.  First, pair your knee high boots with tights, leggings, or skinnies. If you want to show a little skin, lose the additional pants or tights and wear your boots with a longer skirt like Alexis.
Also, stick with neutral colors. Neutral colors like black, gray, brown, and tan our perfect options. Seriously, who wants to see bright, pink knee-high boots in the winter. Maybe if you are an 80s video girl from Rick Jame's "Super Freak" video.
Finally, keep your upper body sophisticated classy. Try to wear a nice blazer or jacket with your boots. Alexis is wearing a black leather jacket and blouse from H&M with her leather footwear. Since her boots cover up more than the average shoe, wearing longer layers are necessary to visually balance her upper body. 
"My short faux leather moto jacket is the first I've owned and I've managed to add it to every going out outfit I have. It's one of my best purchases for winter" – Alexis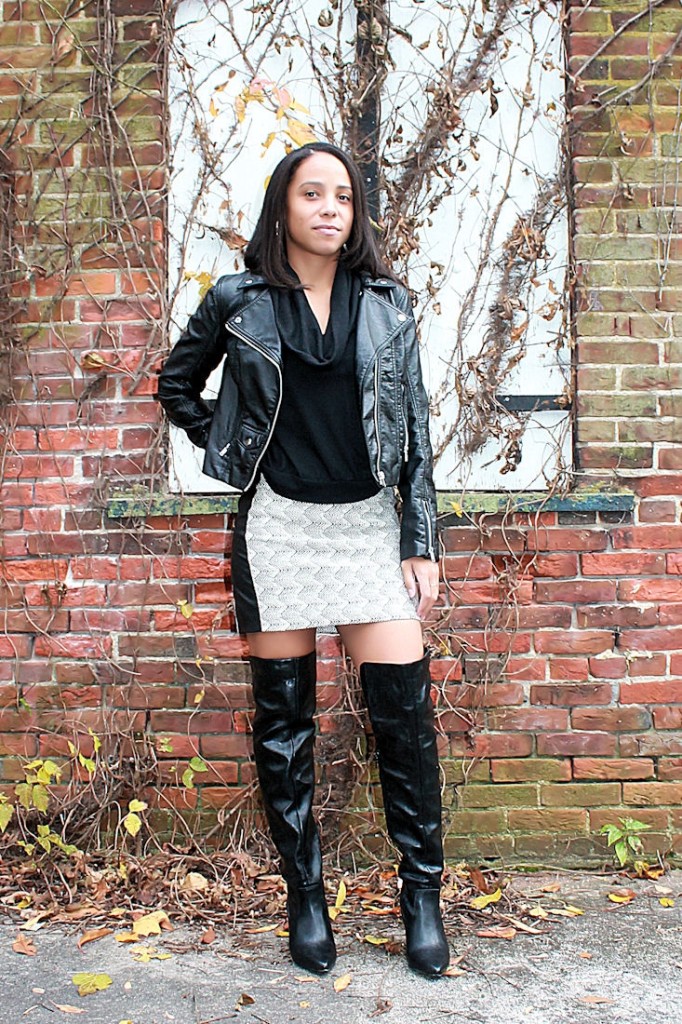 Show Alexis some love and follow her on Instagram @Lex_H.