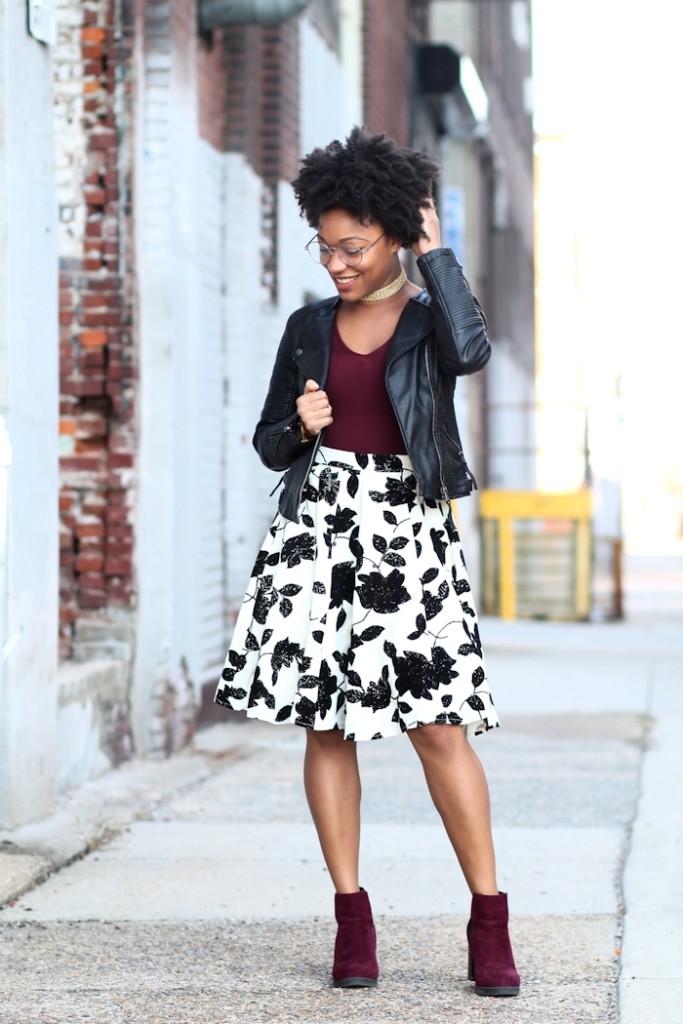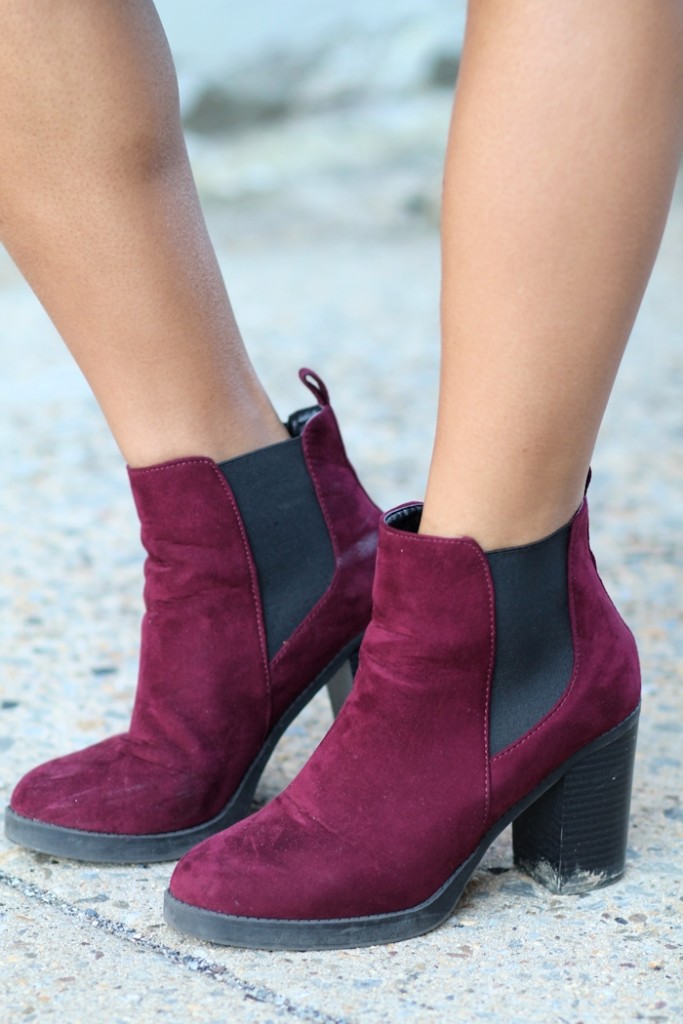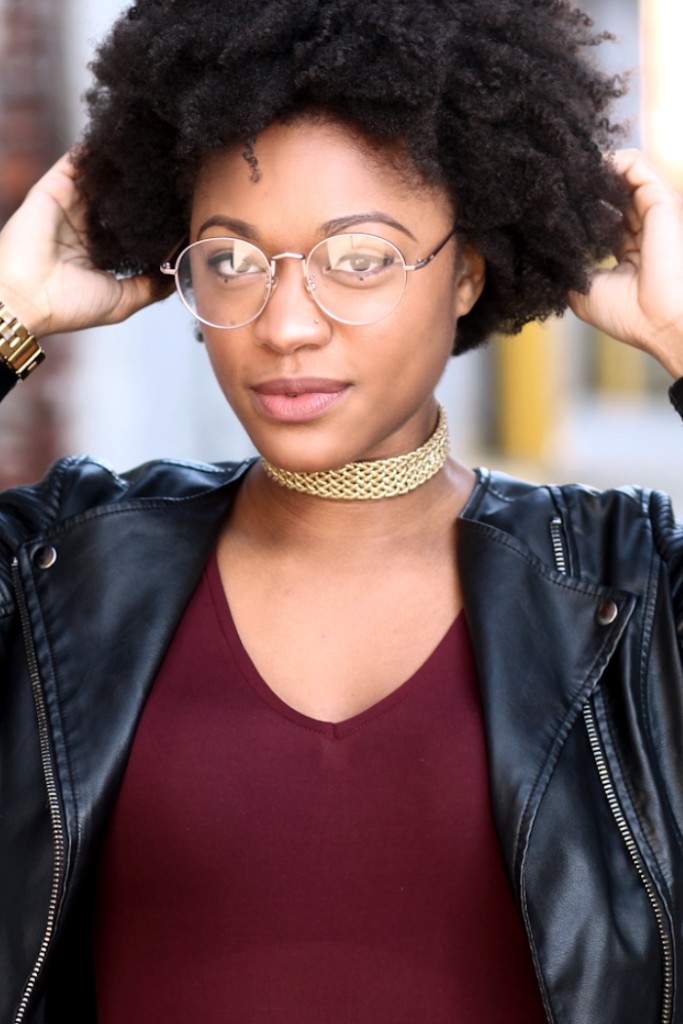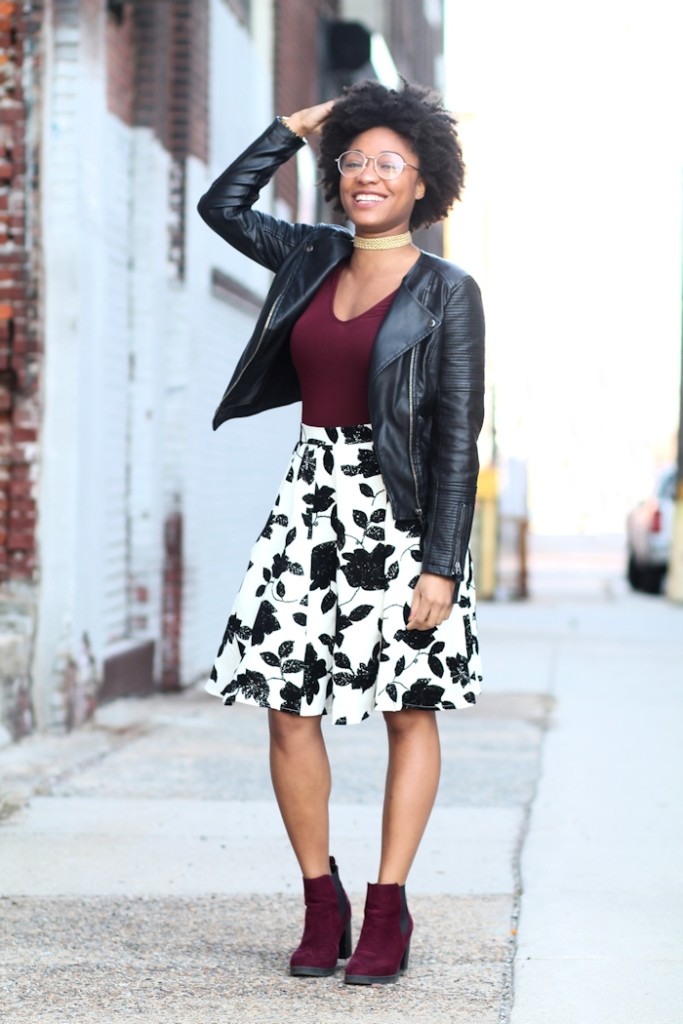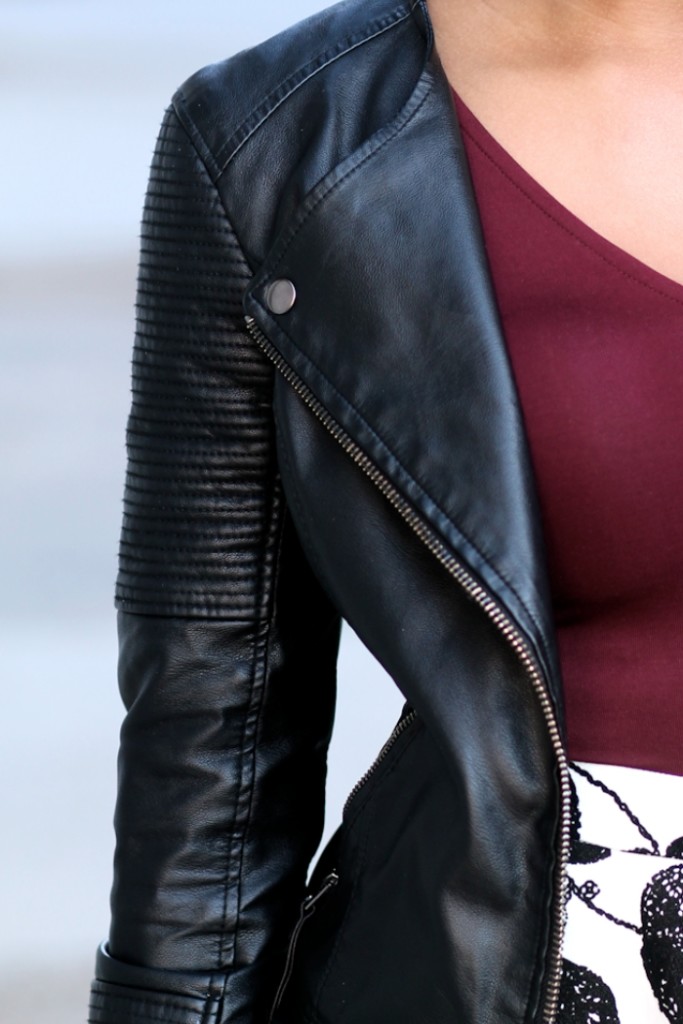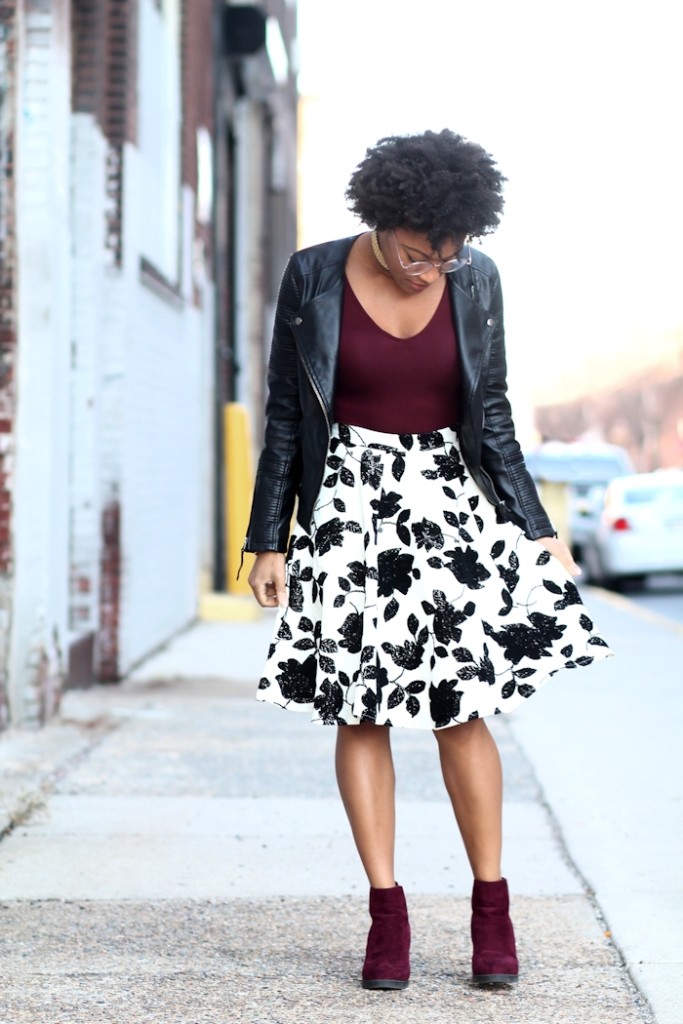 Jacket: Topshop
Top: Forever 21 |
Skirt: Thrift Store |
Boots: Primark
From Black History Month to Valentine's Day, the month of February is known for a lot of things. In terms of fashion and personal style, February has been a month of leather, especially on this blog!
For this post, our girl, Alvi, decided to dress up her look with  leather  jacket. Oh, and guess what, it's a moto jacket of course! Looking better than ever, Alvi further styled her outfit with a burgundy v-neck top, a printed skirt, and burgundy ankle booties. By adding a contrasting color like burgundy to the mix, Alvi was able to bring out the jacket and skirt even more.
So, what do you think about this particular look? Feel free to share with us in the comments section below. Thanks for reading!