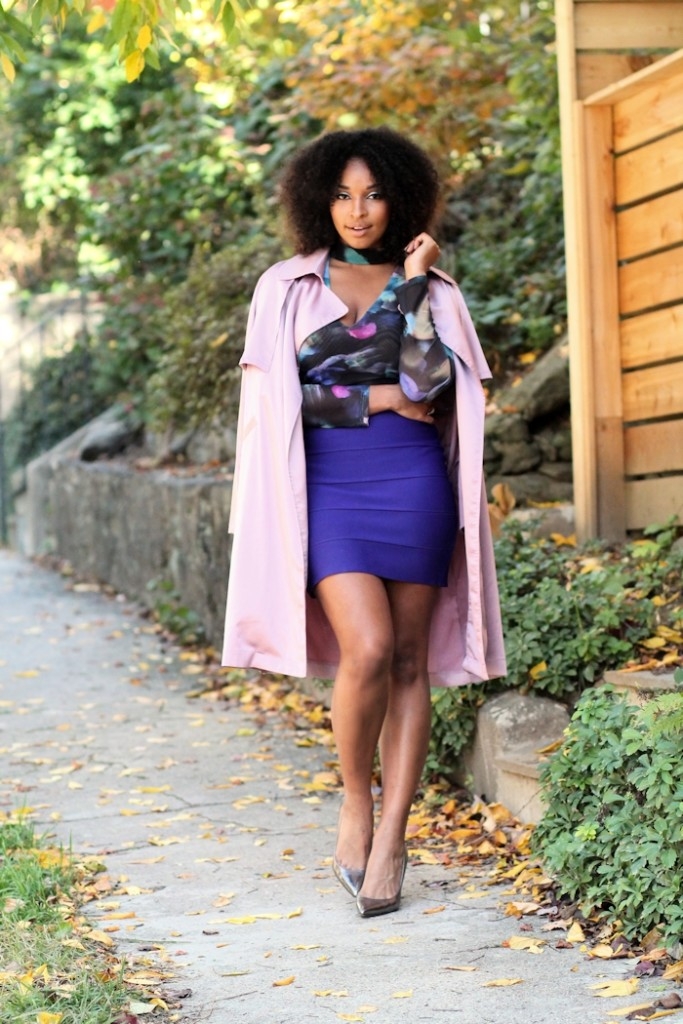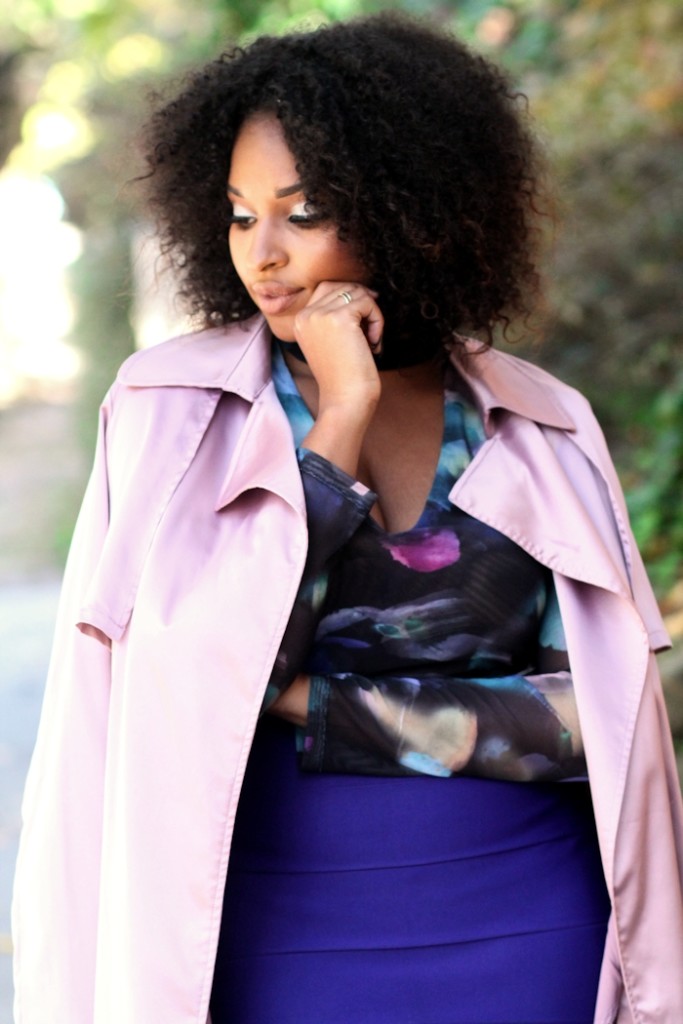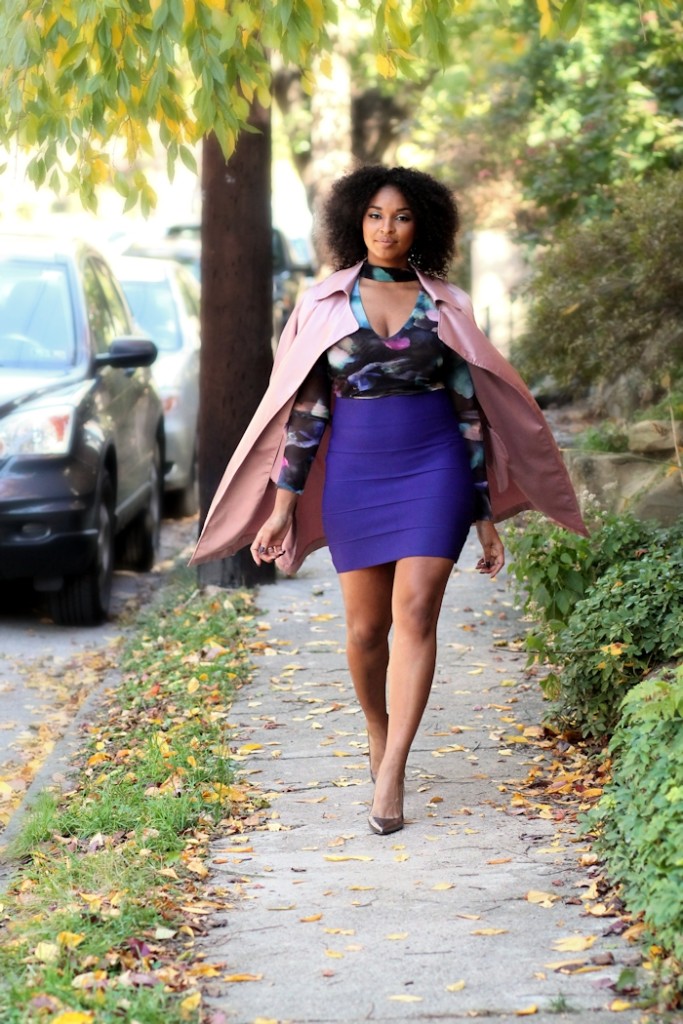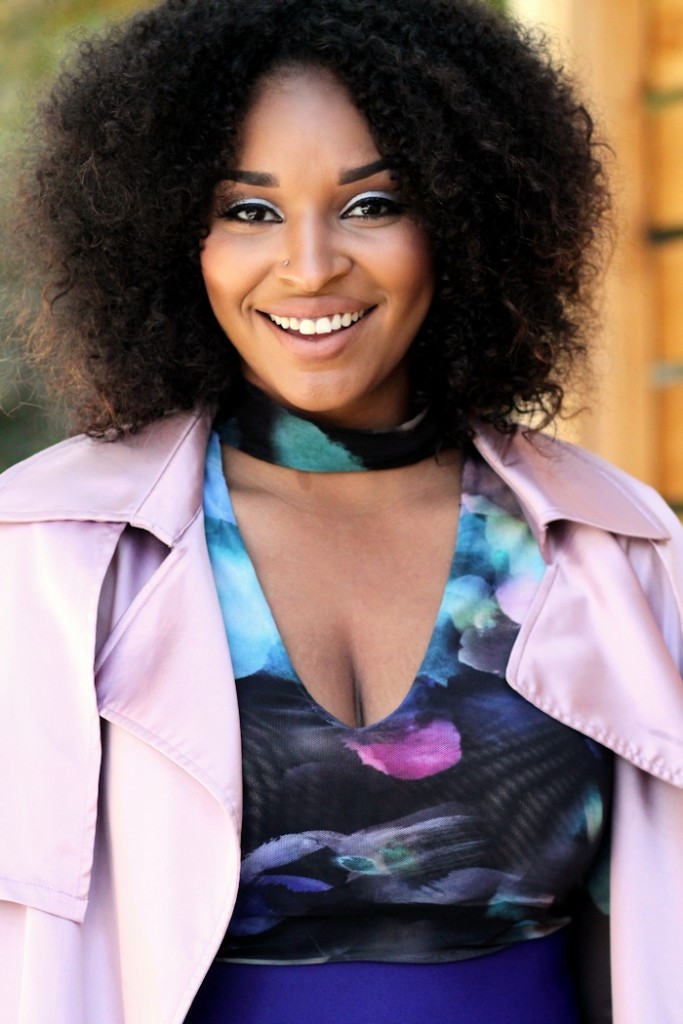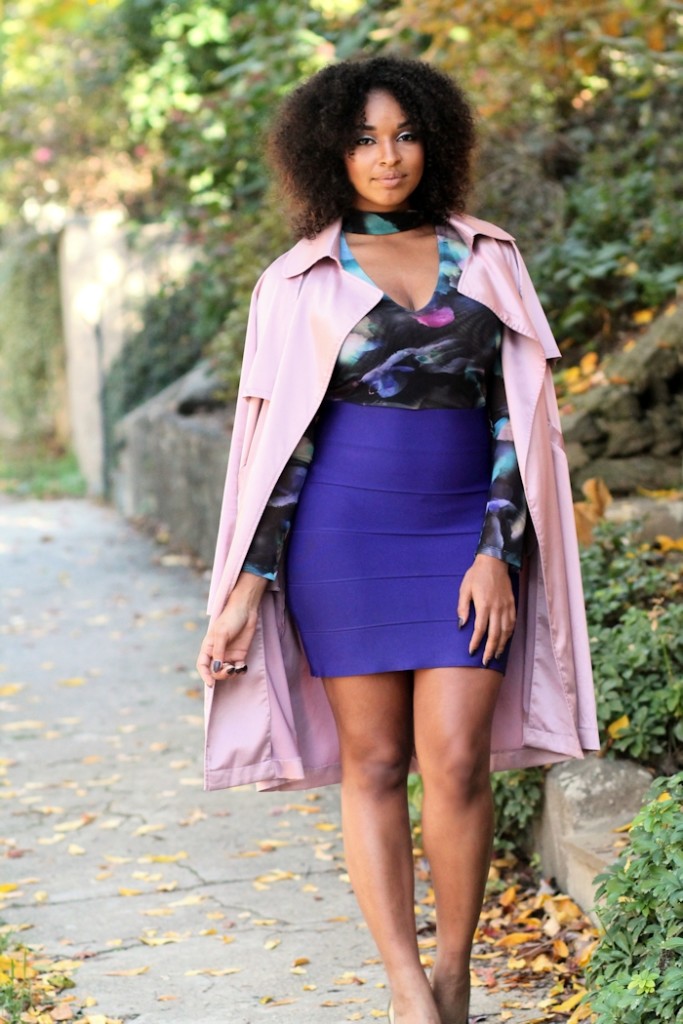 Trench: Boohoo |
Body Suit: BeBe |
Skirt: BCBG |
Heels: Dolce Vita Porsha
"One color that I promise looks good on anyone is purple. Whether you are pleasantly pale or chic and chocolate brown, purple works due to the mixture of cool and warm undertones." -Dyandra Raye
Purple is easily one of the most underrated colors in the fashion world. With just a hint of purple, you can make your entire outfit pop!
Take, for instance, Dyandra Raye's "Passionately Purple" look. From head to toe, the color purple was utilized to it's full potential through her lavender trench coat, floral printed body suit, and bandage skirt.
Dyandra Raye had this to say about her look, "The main purple tones are this BCBG bandage skirt from years ago and a recently purchased silk lavender trench. I never originally thought of pairing these two pieces together, but when I snagged this bodysuit fork BeBe for Howard's homecoming, these pieces became a cohesive ensemble."
Way to go Dyandra Raye! You've out down yourself yet again.
Be sure to follow Dyandra on her journey here.
Thanks for reading!