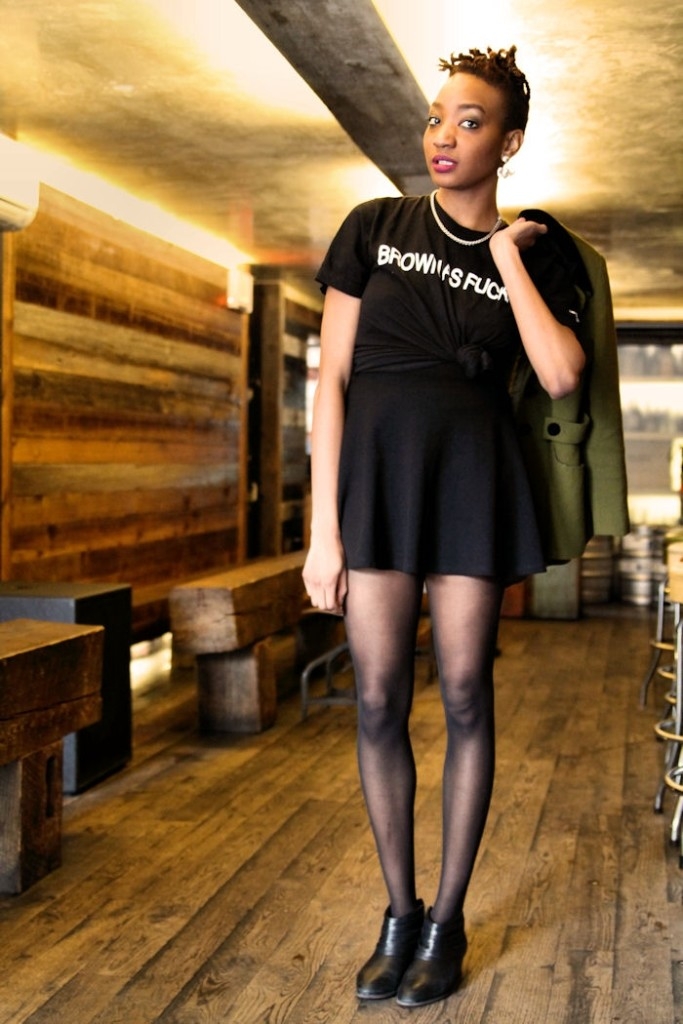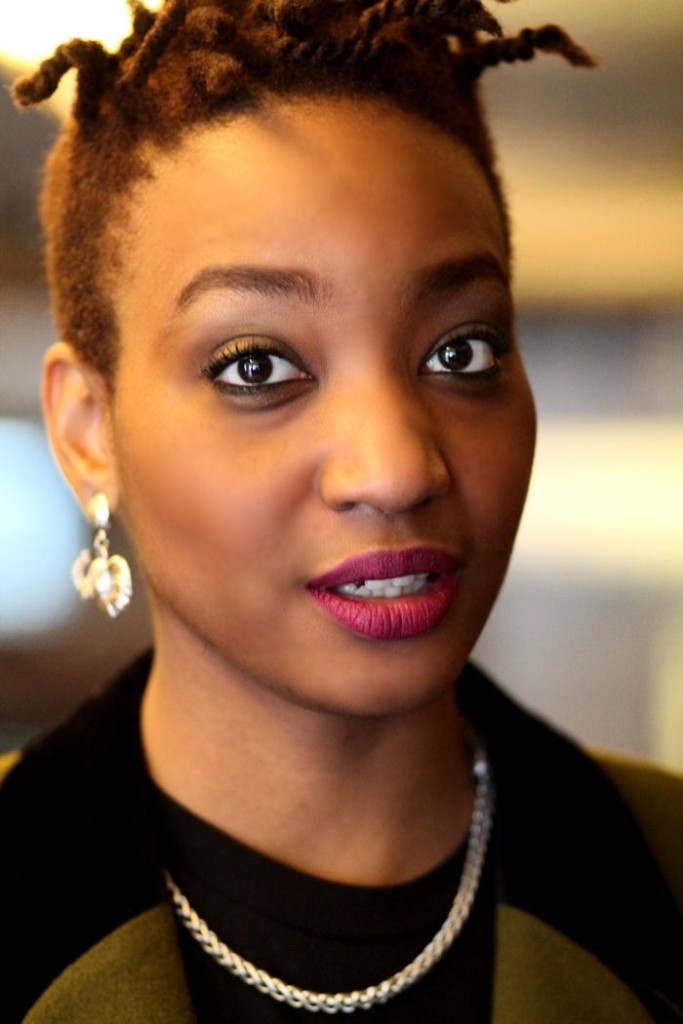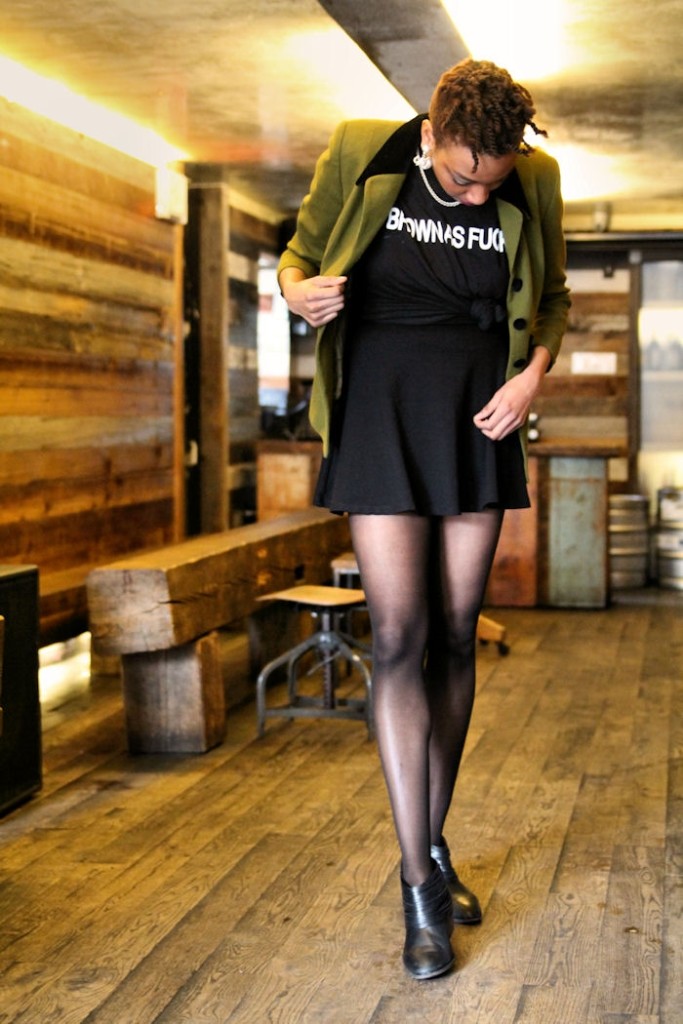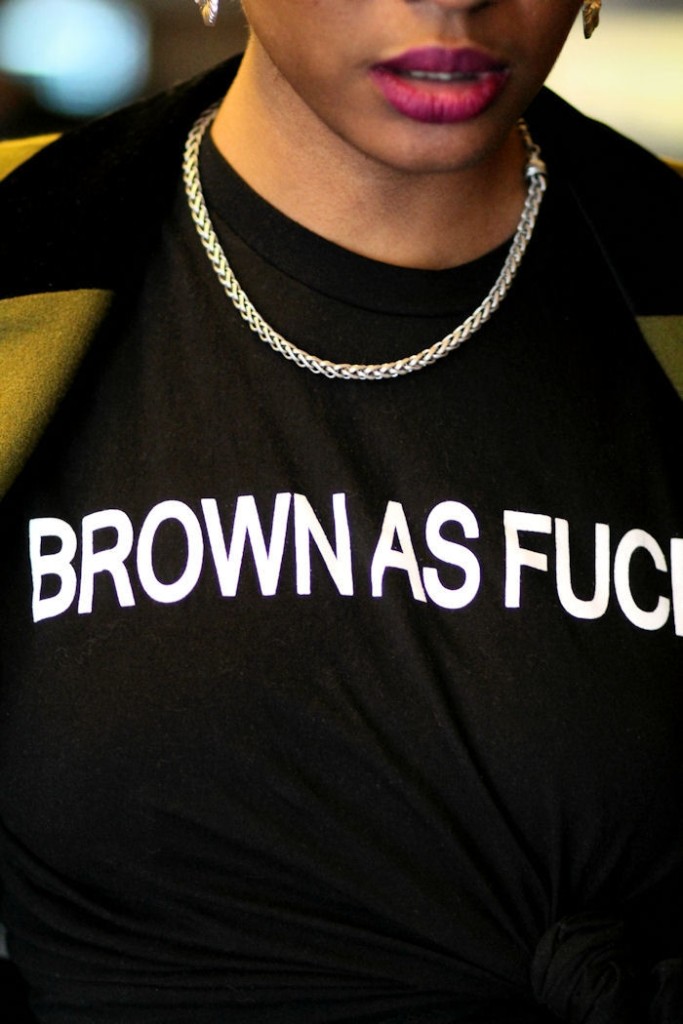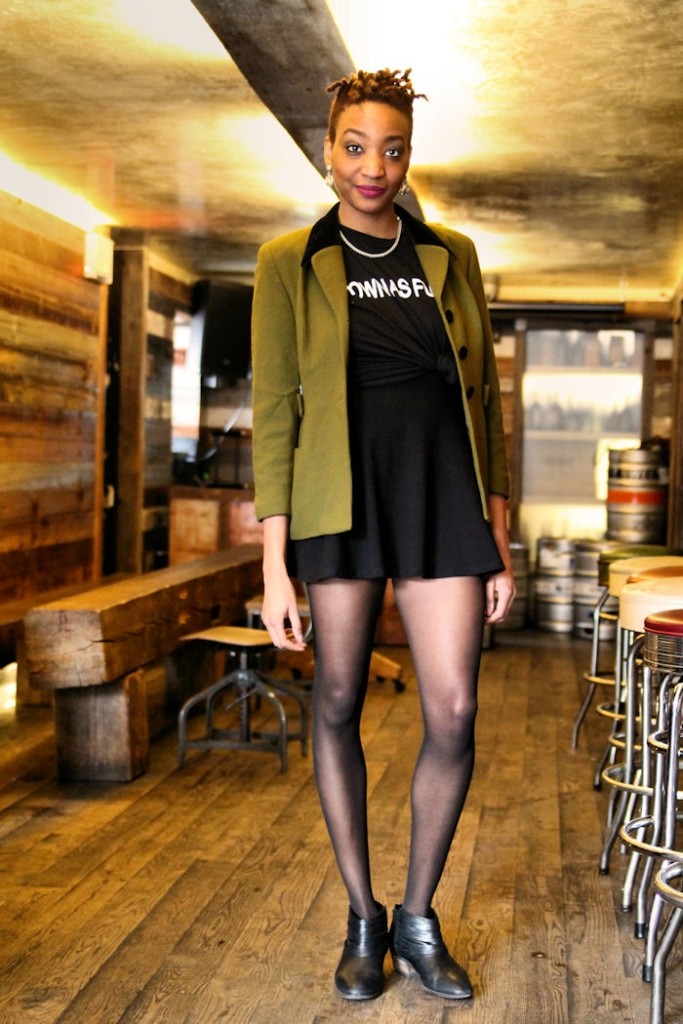 Blazer: Thrifted | Shirt: The People Project |
Skirt: American Apparel | Boots: Clarks
Stockings: American Apparel |
Here at UnregisteredStyle.com, we give props to anyone that can express themselves freely through fashion and personal style. It's not an easy task to accomplish.
So, for this week's individual style feature, we would like to introduce everyone to Amanda Moore-Karim, or simply Amanda Luxe. Straight out of Brooklyn, Amanda stops by to show off her latest street style look.
A self proclaimed urban enthusiast, Amanda has captured the true essence of street style in her tiny black skirt, booties, and thrifted green blazer. Lets not forget to mention her politically correct, "Brown as F*ck" t-shirt." Such an appropriate way to end Black History Month, right? If you are looking for one, head over to thepplproject.com.
Overall, we love this look! It reminds us of a catholic school girl uniform, with an urban twist.
Oh, and how could we forget to mention her amazing website? Amandaluxe.com is one of the go-to spot for everything dope. From fashion blogging to attacking racial issues, her wide range of interest are both captivating and inspiring.
So, how do you feel about this particular look, feel free to share with us in the comments section below.
Thanks for reading!