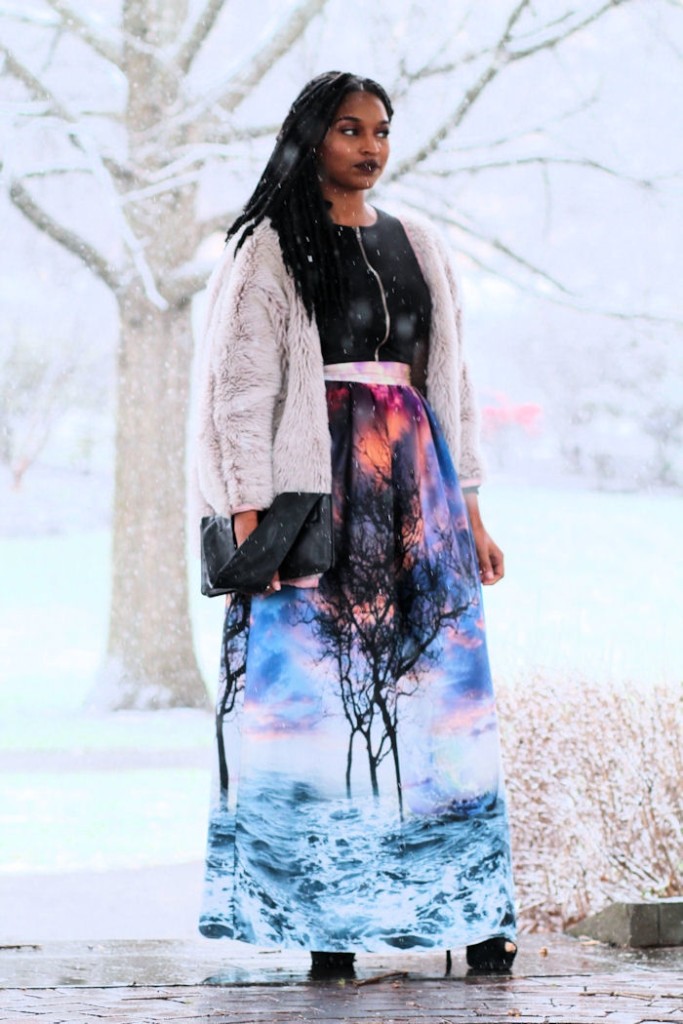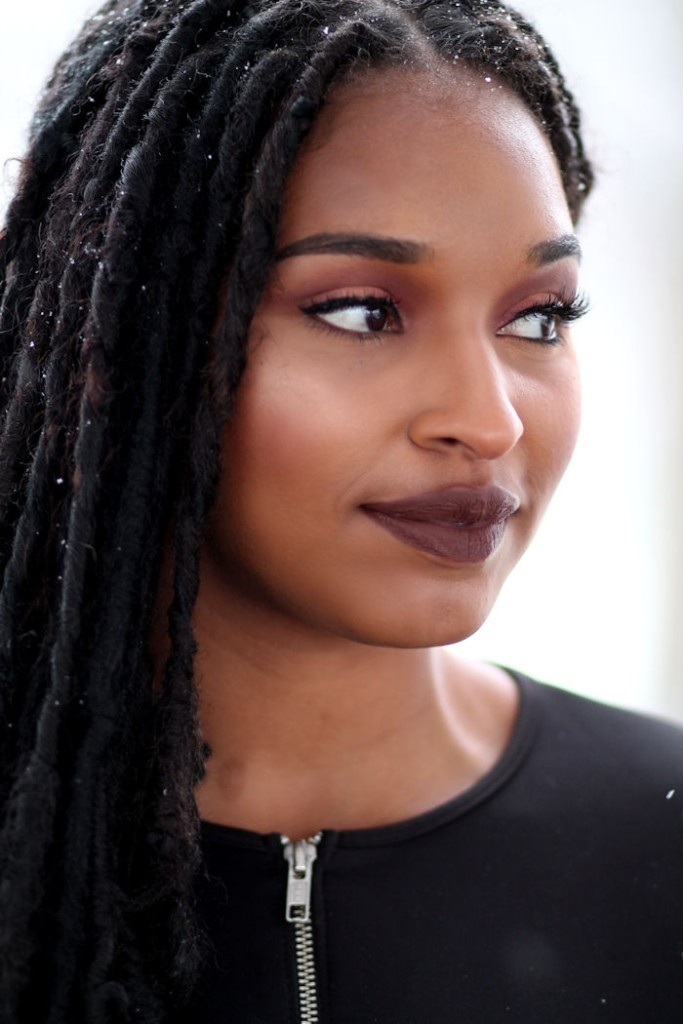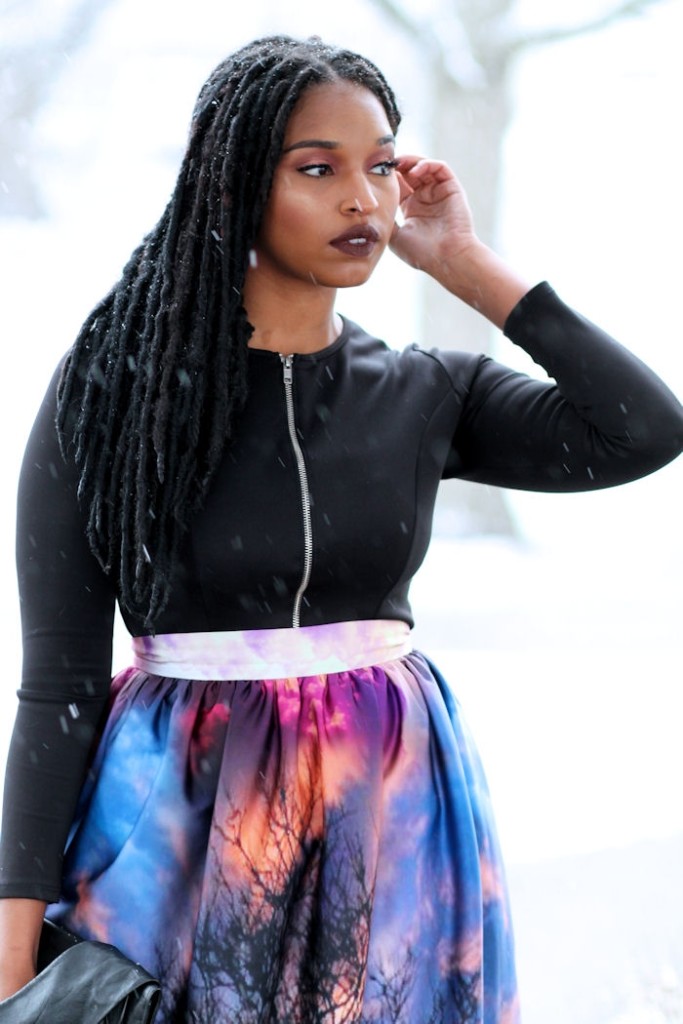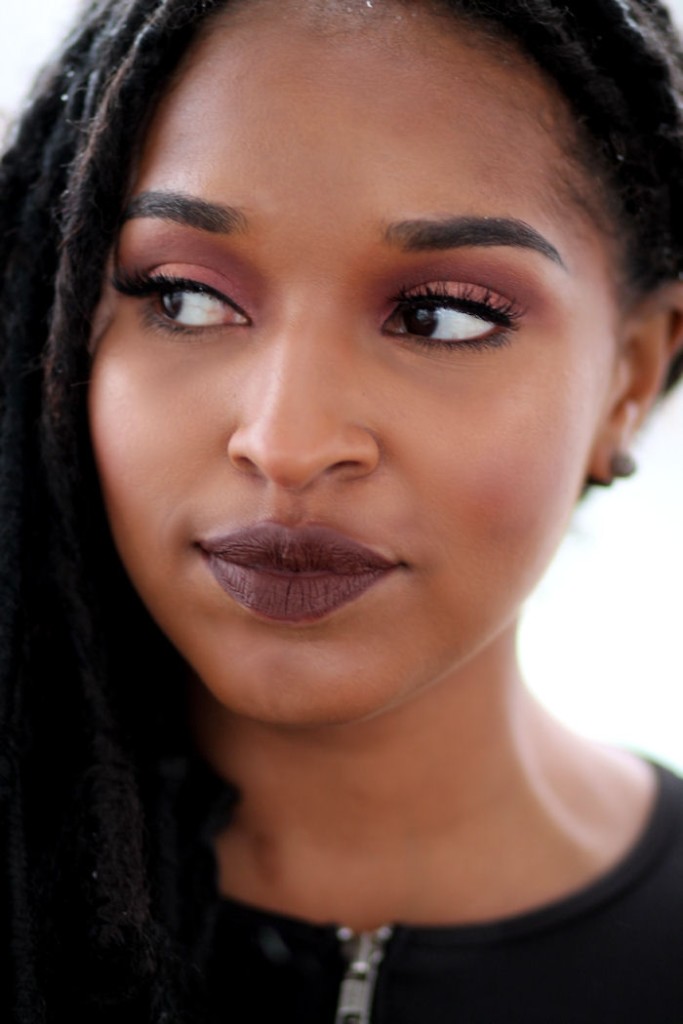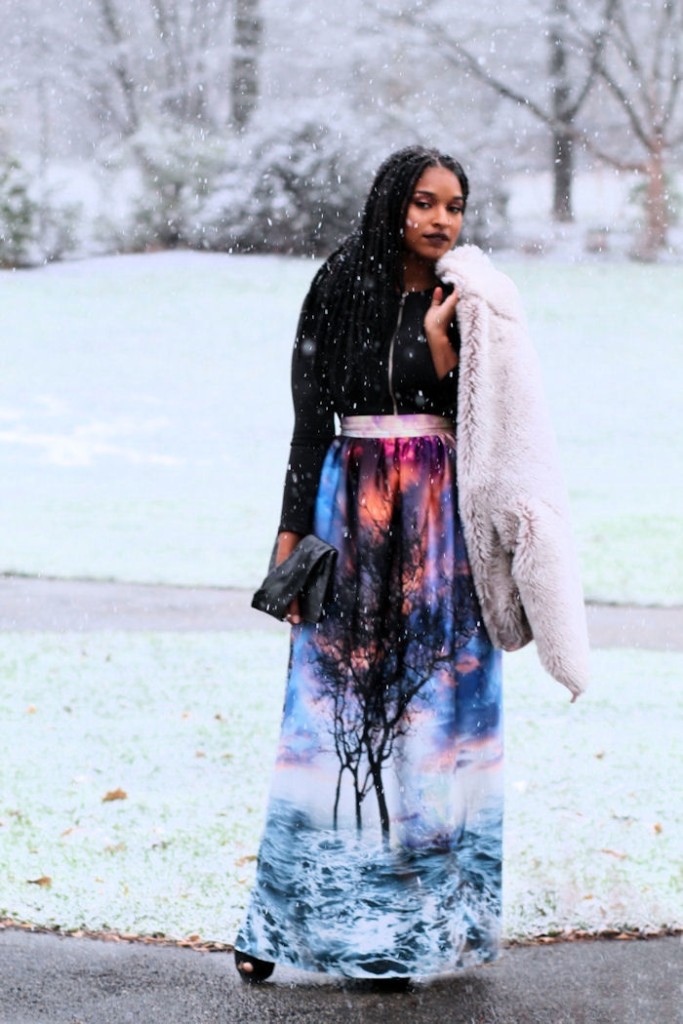 Skirt: Terese Sydonna |
Top: Unknown |
Shoes: Giuseppe Zanotti |
Coat: Vintage Faux Fur Coat |
Clutch: MM6
"I revolved my entire look around this skirt." -Dyandra Raye
Here at the UnregisteredStyle.com, we love collaborating with other creative minds that share our vision.
Earlier this month, we had an opportunity to meet a very talented wardrobe stylist, Dyandra Raye. If you haven't heard of her work, check out dyandraraye.com for more information.
For this post, Dyandra Raye emphasized true elegance through her winter ball themed ensemble. The inspiration behind this look came from the dress itself. She states, "I revolved my entire look around this skirt. From the dark lip to pops of black, white, and light pink; all lead back to the mesmerizing pattern and hues in this piece."
Terese Sydonna, designer of the skirt, created a modern landscape of art through her work. From her infamous Gothic Romance Collection, the skirt itself symbolizes a the aftermath of destructive hurricane. It's imagery, including a burning tree in a floating in a body of water, is truly a masterpiece.
With the addition of her faux fur coat, peplum top, matching clutch, and suede slingbacks, this look is perfect for a local fashion event or ball.
So, how do you feel about this look? Feel free to share with us in the comments section below.
Thanks for reading!