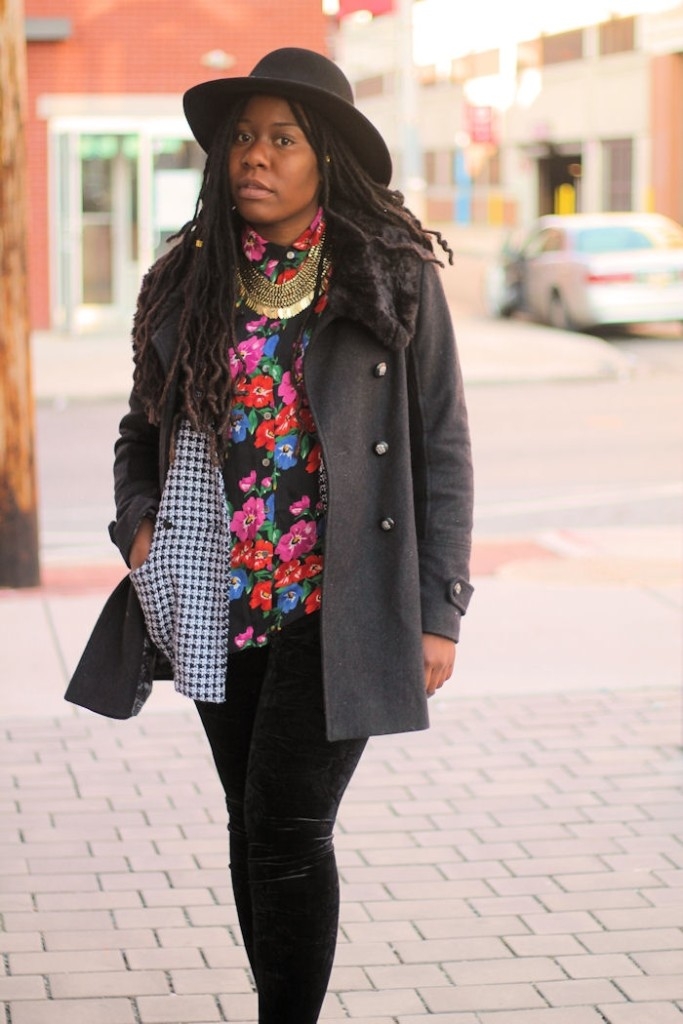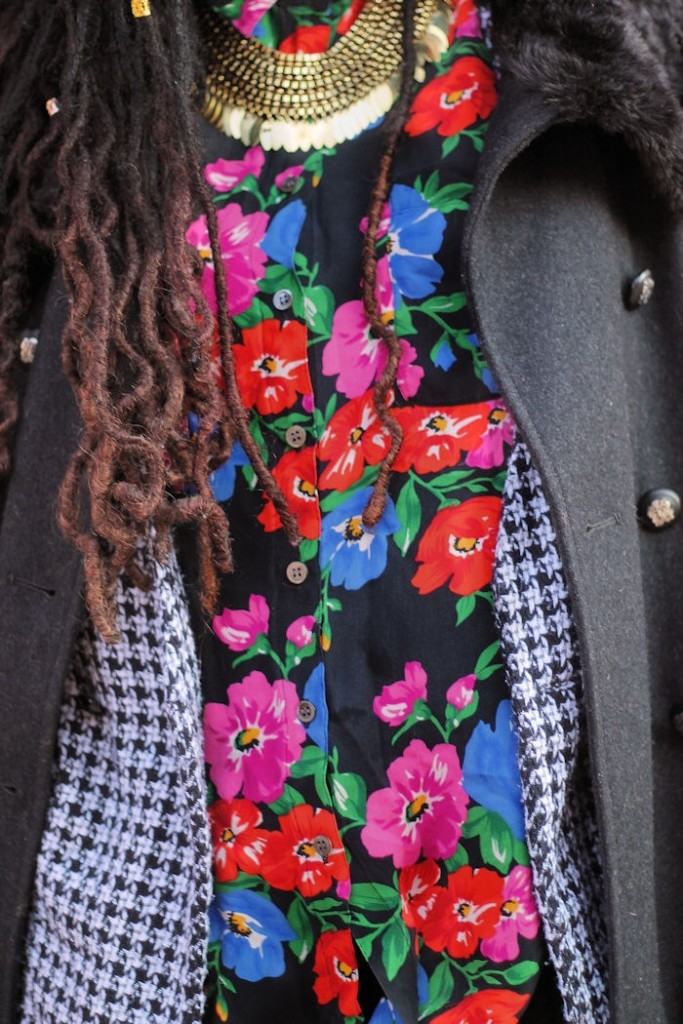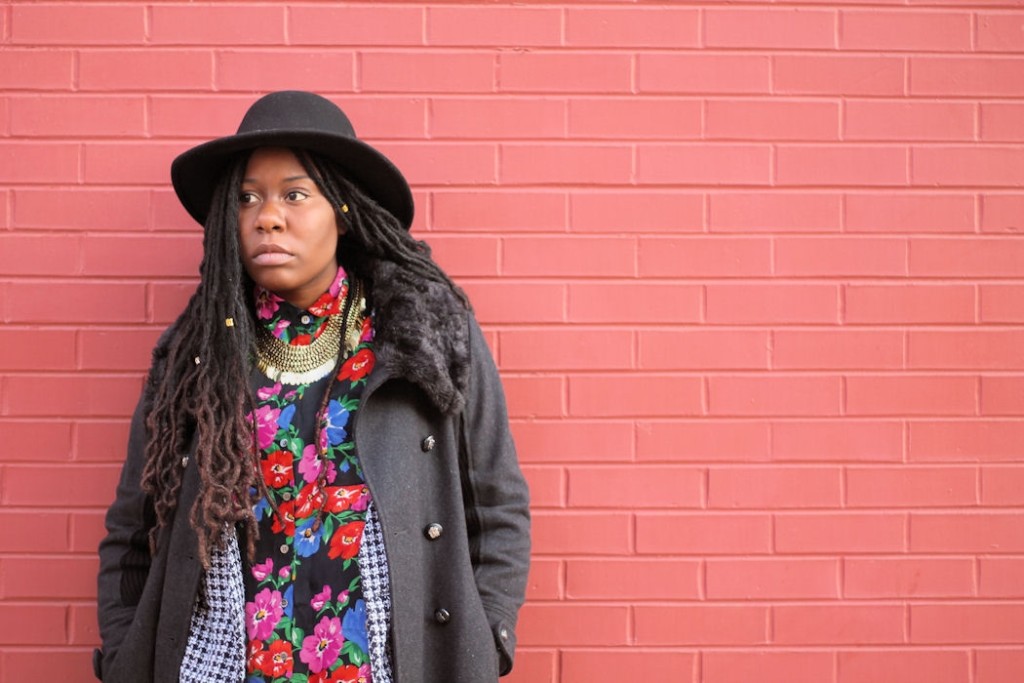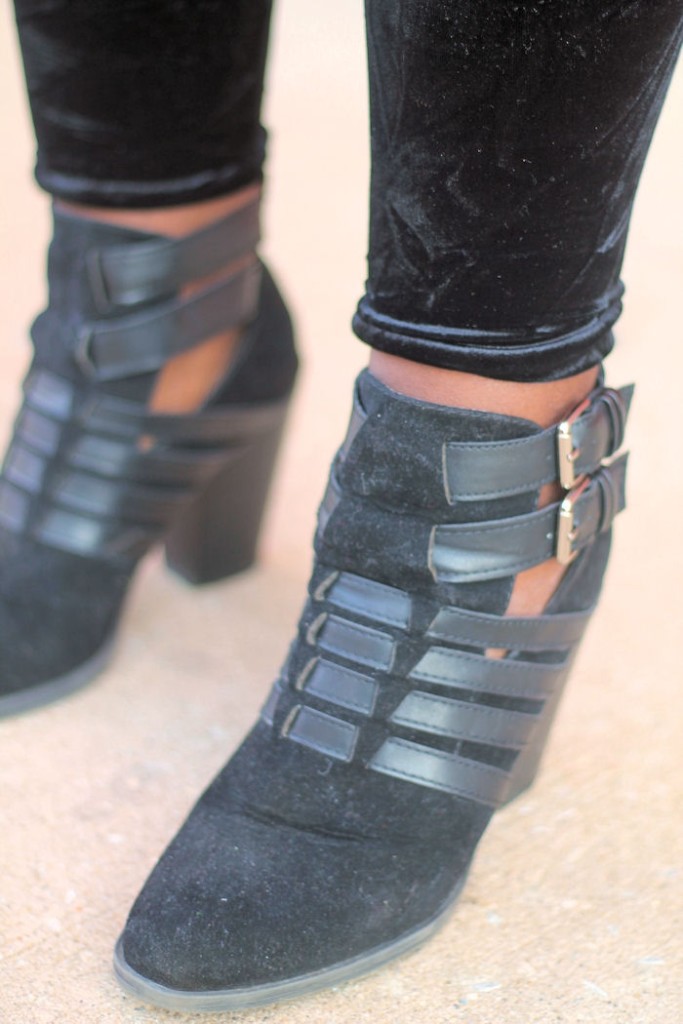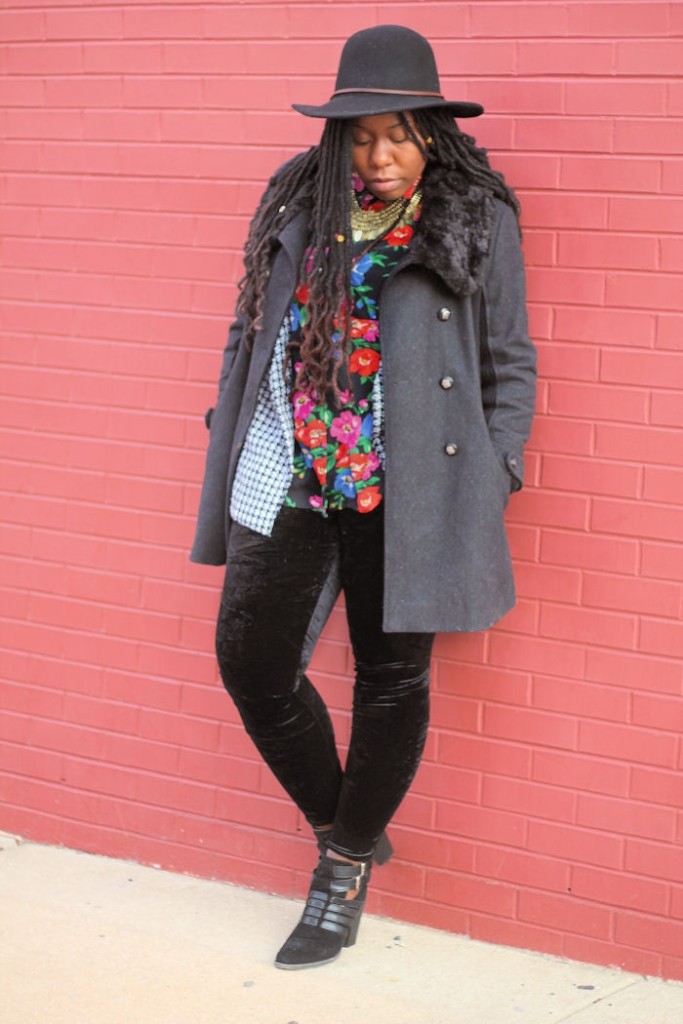 Shirt: Thrifted | Blazer: Thrifted | PeaCoat: Guess 
Leggings: H&M | Shoes: Eternity | Fedora: Urban Outfitters |
Necklace: Burlington Coat Factory
"I like this outfit because of the layers, and combination of different colors and textures. It shows that there are ways to get away with wearing bright colors and floral prints in the winter."- Briana
Within the context of personal style and fashion, we often associate our favorite colors, prints, and styles to specific seasons. Take for instance, one of the most popular fashion trends, the floral print. When we think about floral prints, one of the first things that come to mind is summer, right? Wrong! Contrary to popular belief, floral prints have become more popular to wear now, than during any other season.
Why? Well, for starters, floral prints are very reminiscent of our warmer months. Think about it, some of our best took place during the summer. So, why not channel Even during one of the coldest days. there's nothing like wearing a floral top or skirt to keep us warm. Plus, you can make a killer outfit when you combine floral prints with dark, winter colors
If you don't believe us, just ask our fashion expert, Briana from Philadelphia. Known for mix-matching prints, fabrics, and colors, Briana loves channeling her inner love child with her favorite floral garments this season. Today, she decided to show us how to incorporate a her favorite winter pieces with a floral print top.
In order to pull this look together, Briana decided to focus on transitional layers like blazers, coats, and shirts. For example, she started with a thrifted floral top, which served as the foundation for her outfit. Remember, when purchasing a floral top, stay away from whites and pastel colors. Think about primary colors like black, red, blue, yellow, and green for the floral prints themselves.
As mentioned above, Briana combined her floral with a thrifted hounds-tooth patterned blazer, GUESS peacoat, suede leggings from H&M, and shoes from eternity. Honestly, you can never go wrong with too many layers, especially during the winter.
Continuing with this theme, Briana wanted us to check out her newly purchased felt slouch fedora from Urban Outfitters and necklace from Burlington Coat Factory.
Overall, Briana slayed the game. We love how she managed to pull every part of this outfit together. It takes a very knowledgeable, fashion forward individual to capture the essence of two seasons together at the same time.
How do you plan to incorporate floral prints in your wardrobe this season? Feel free to share your stories with us below!
Thanks for reading!