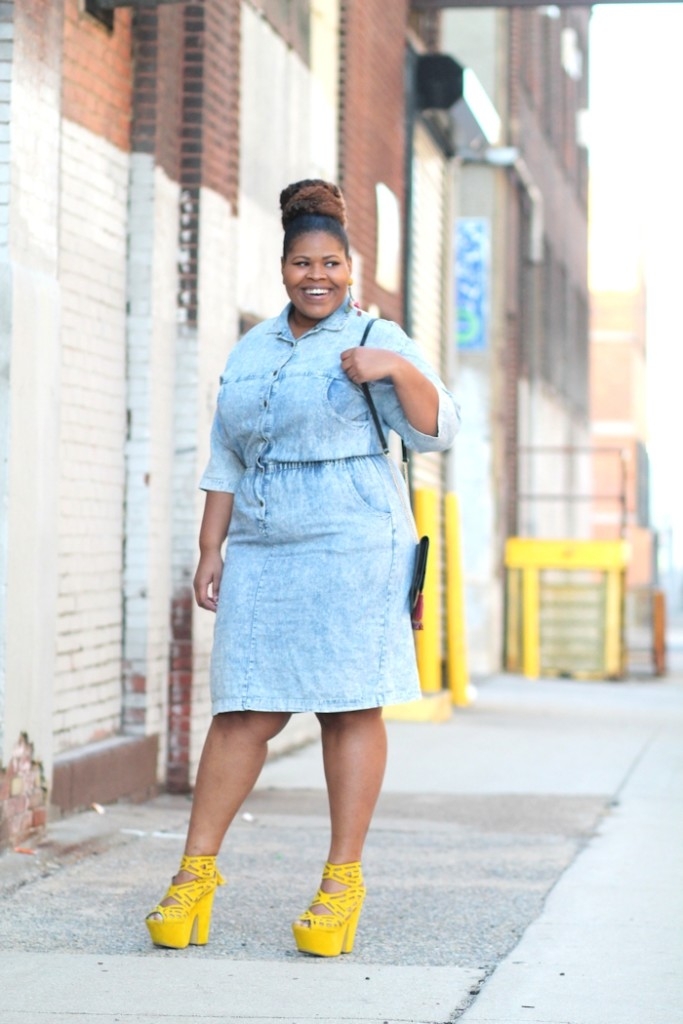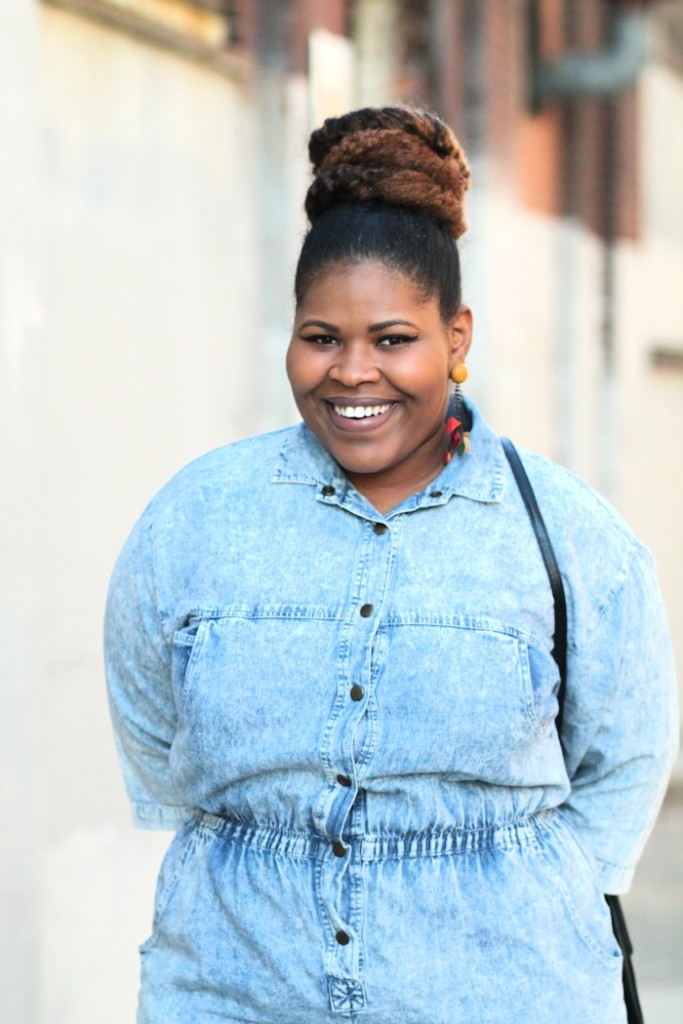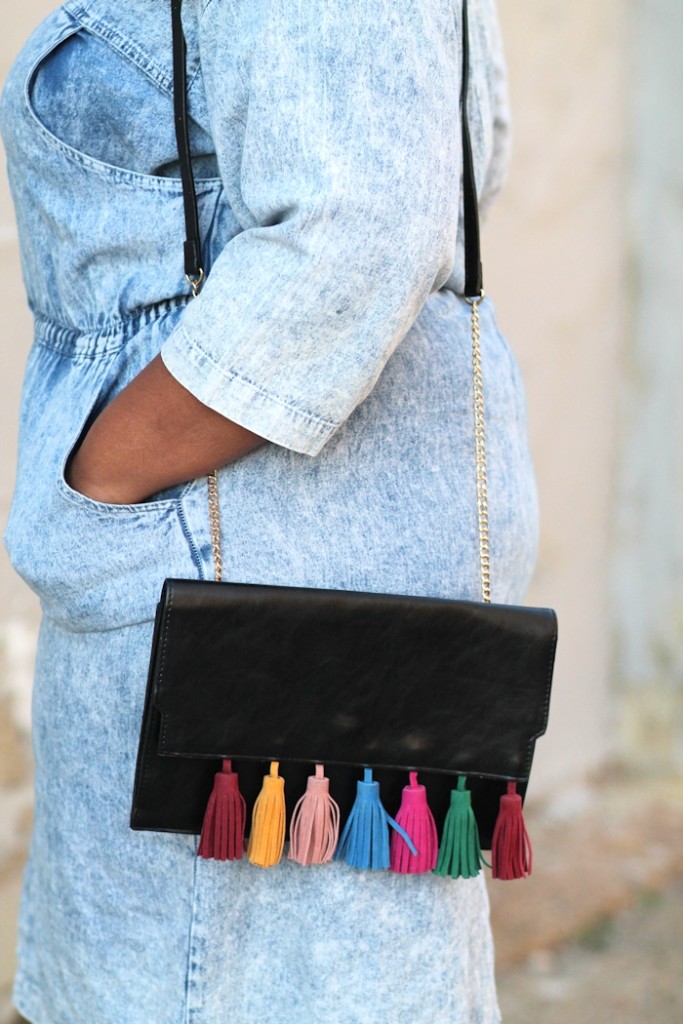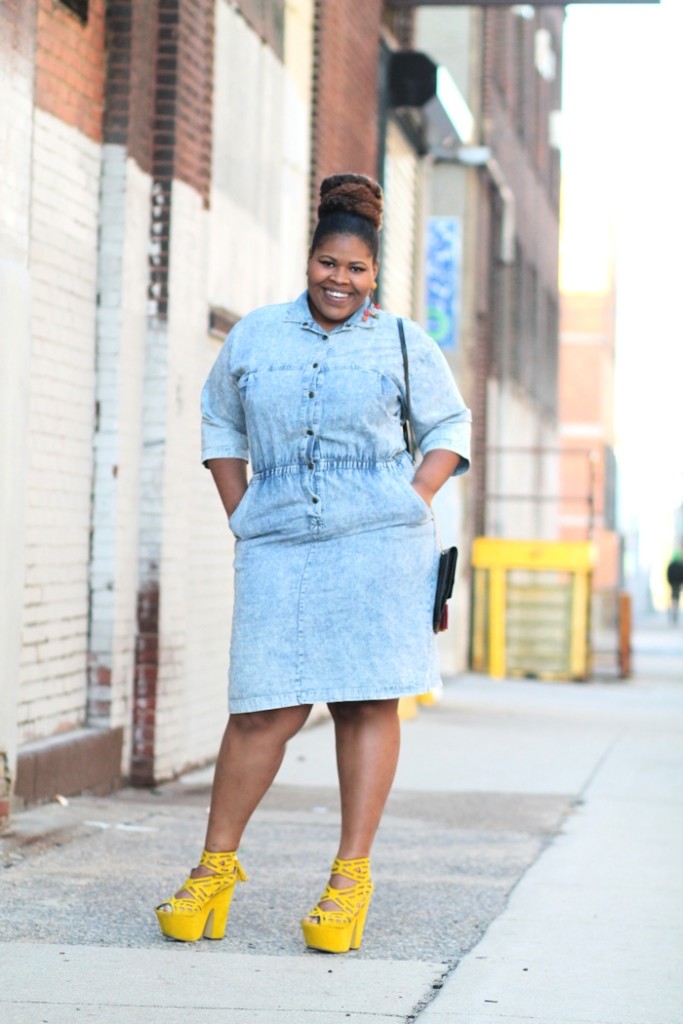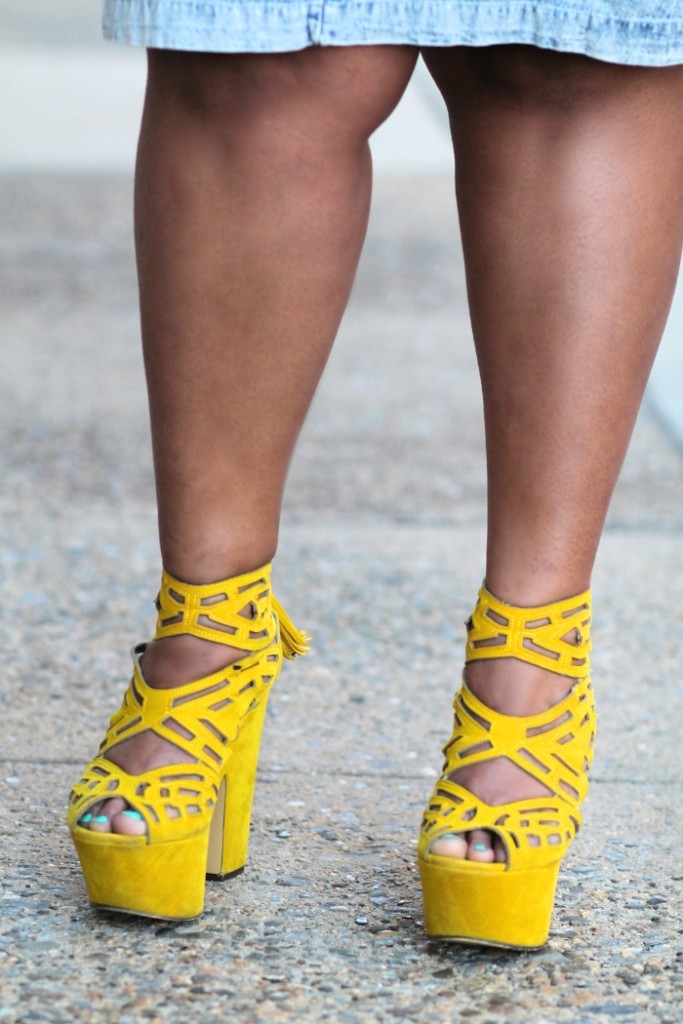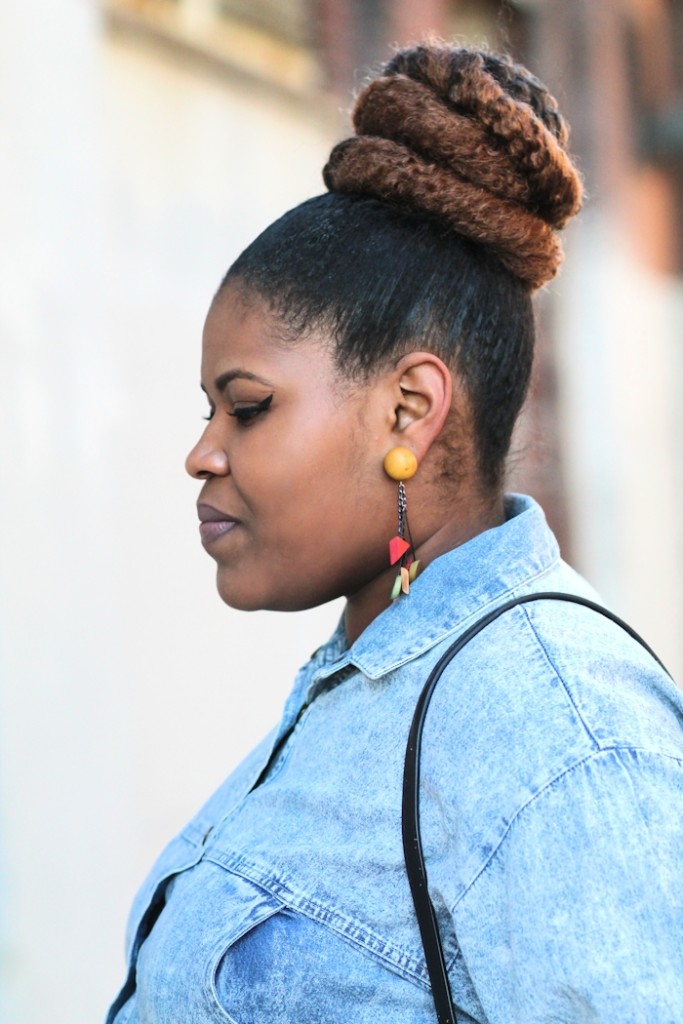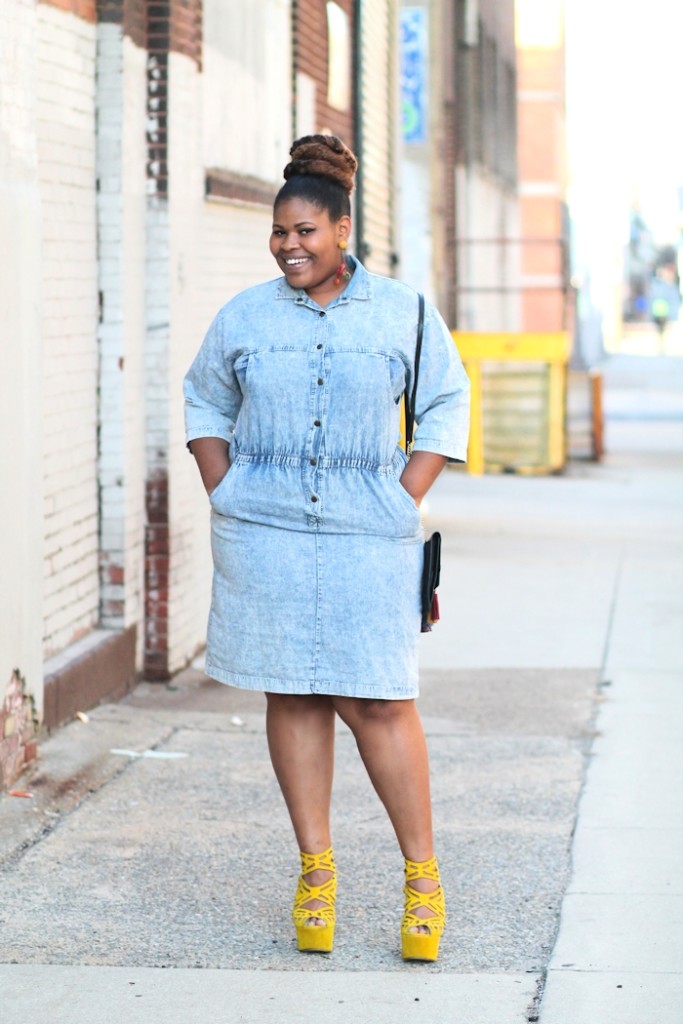 What She Wore
Dress: Thrifted
Shoes: Michael Antonio
Purse: Fashion Figure
Just in case you have been living under a rock for the last three months, the worn denim look is back in style. Back by popular demand, this trend has fully resurrected itself into mainstream fashion once again.
For this post, our home girl, Takeira, takes time out of her busy schedule to show off her worn denim dress. In general, styling a denim dress takes little to no effort. When it comes to worn denim, the sky is the limit! For Takeira, it was all about those Spring colors. More specifically, yellow. Shades of blue and yellow typically compliment each other quite well, especially if you are looking to brighten up the room. So, it comes to no surprise that Takeira's look balances contrasting colors quite well.
So, how do you feel about this particular look? Feel free to share with us in the comments section below.
Thanks for reading!