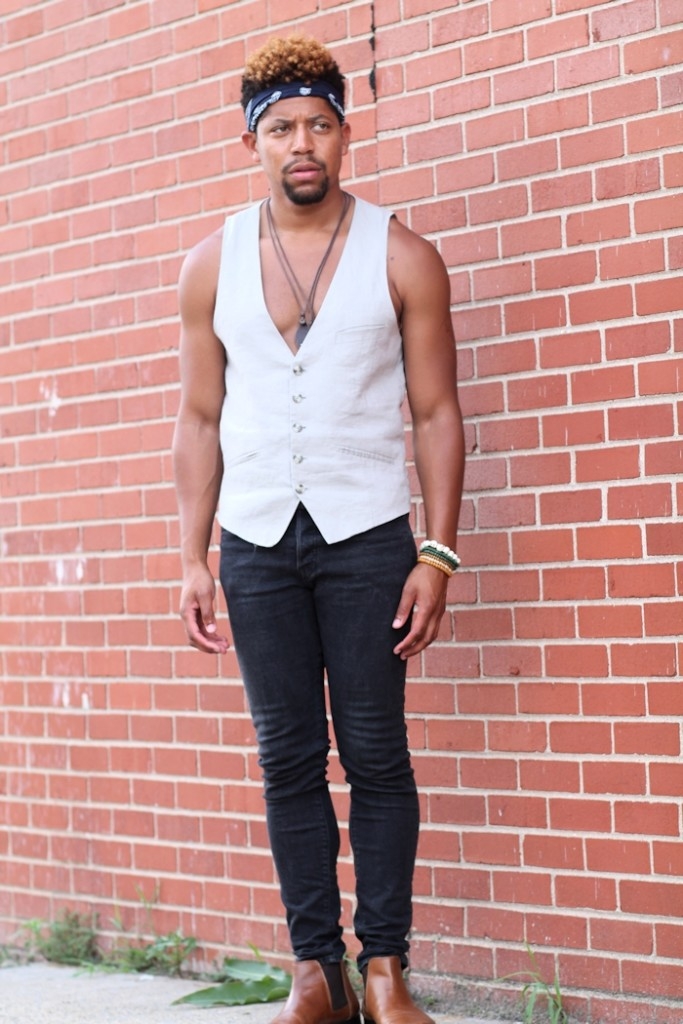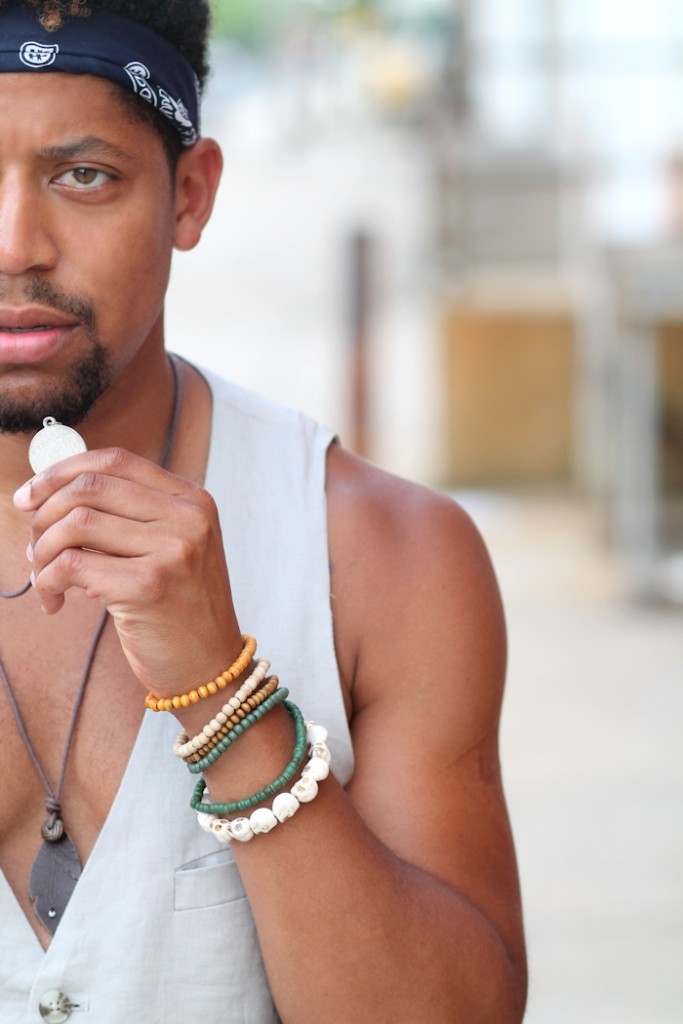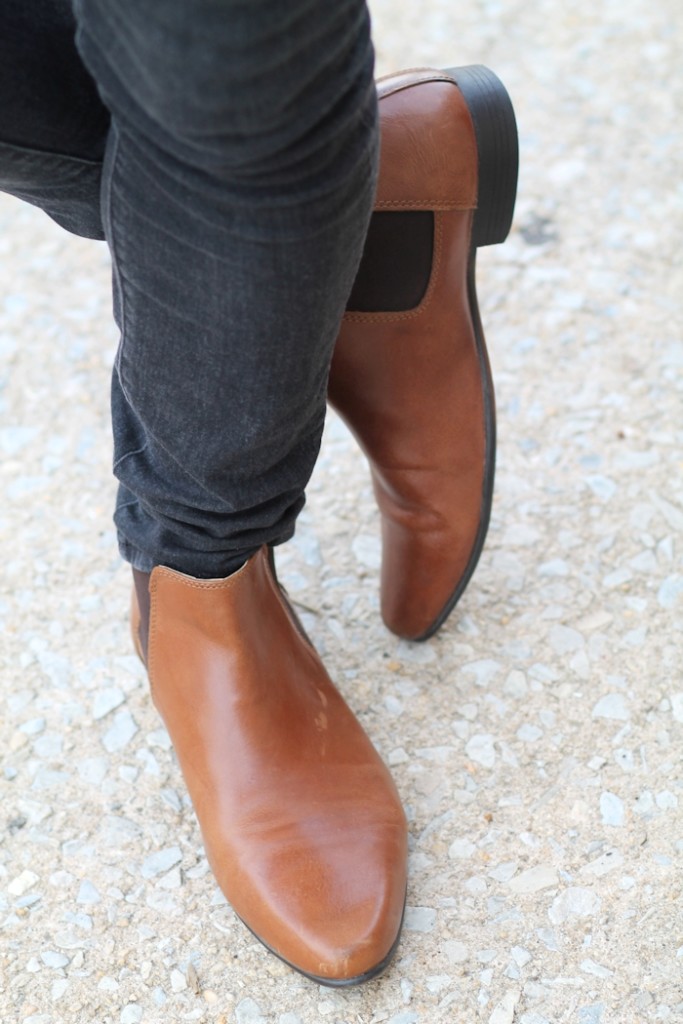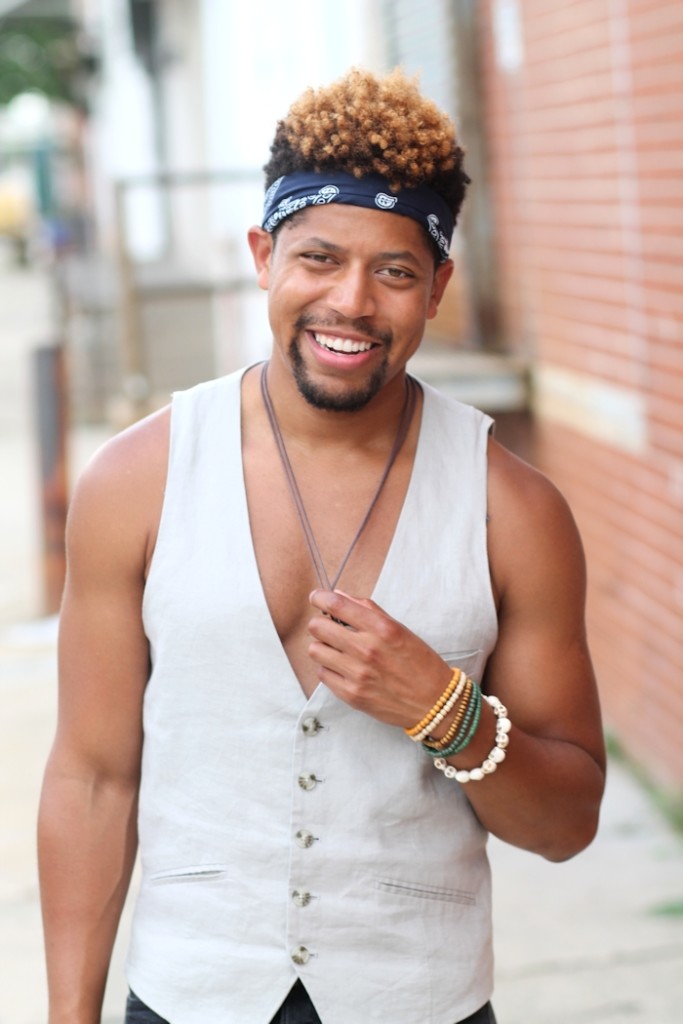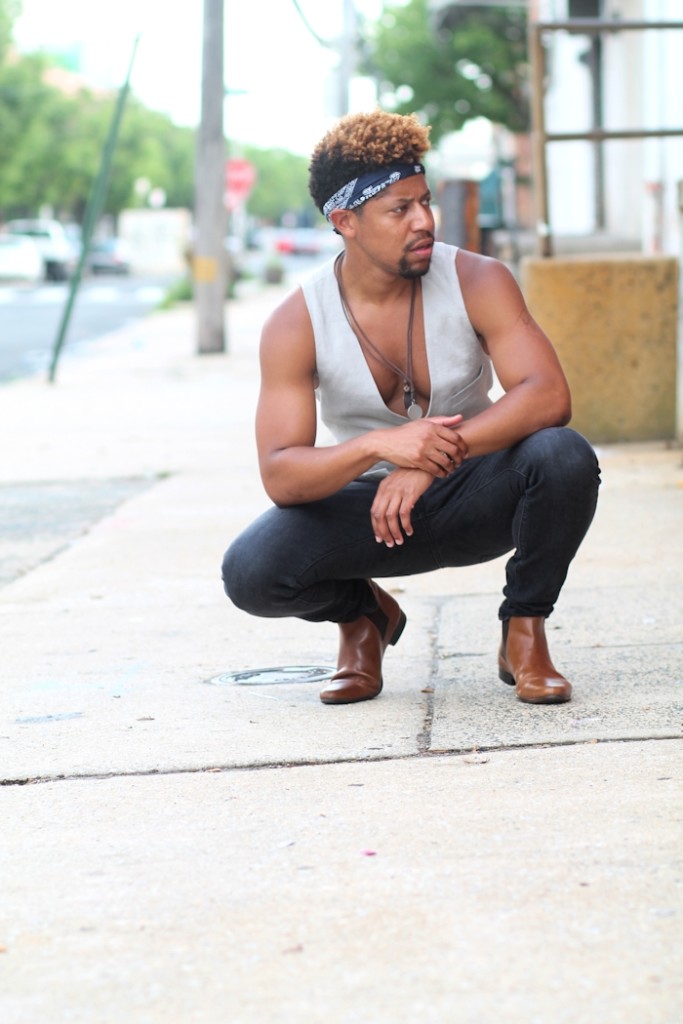 Waistcoat: H&M|
Jeans: H&M |
Boots: ASOS
During those scorching hot summer days, finding the perfect outfit can be a stressful task. Why? Well, think about it. You have to take so much to take into consideration when it comes to heat and humidity. There is room for potential armpit stains, poofy hair, and smelly shoes.
So, today I decided to show off these "Summer Sixteen" arms with this simple linen waistcoat from H&M.  For all you festival attendees, the no-shirt movement is very much in style this season.
Paired with the right skinny jeans and boots, this look makes a true fashion statement!
So, how do you feel about this particular look? Feel free to share with us in the comments section below.
Thanks for reading!