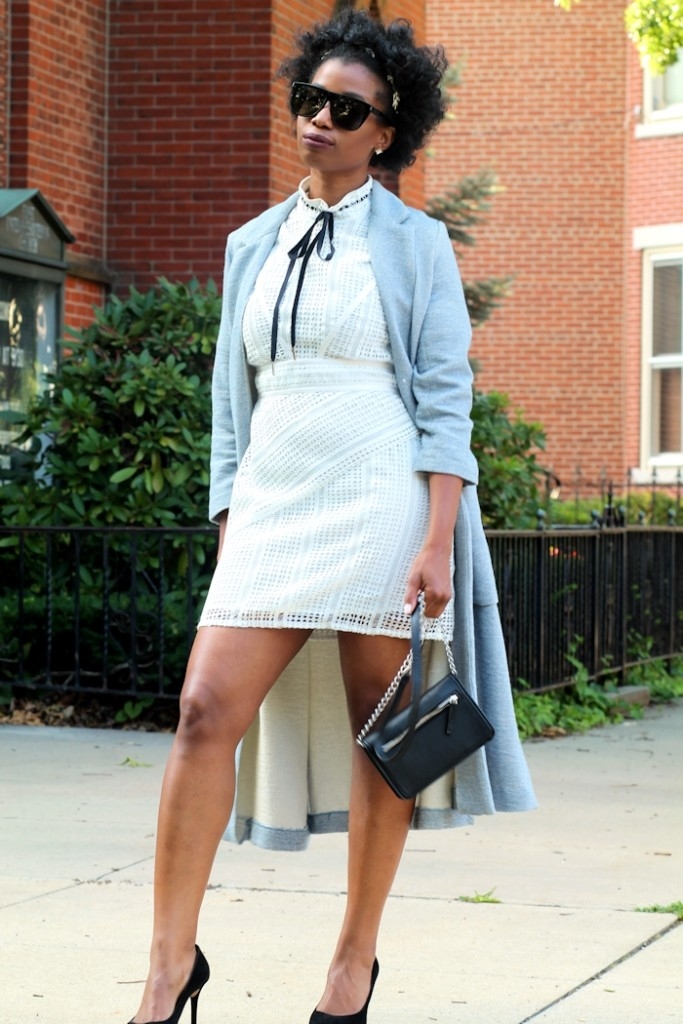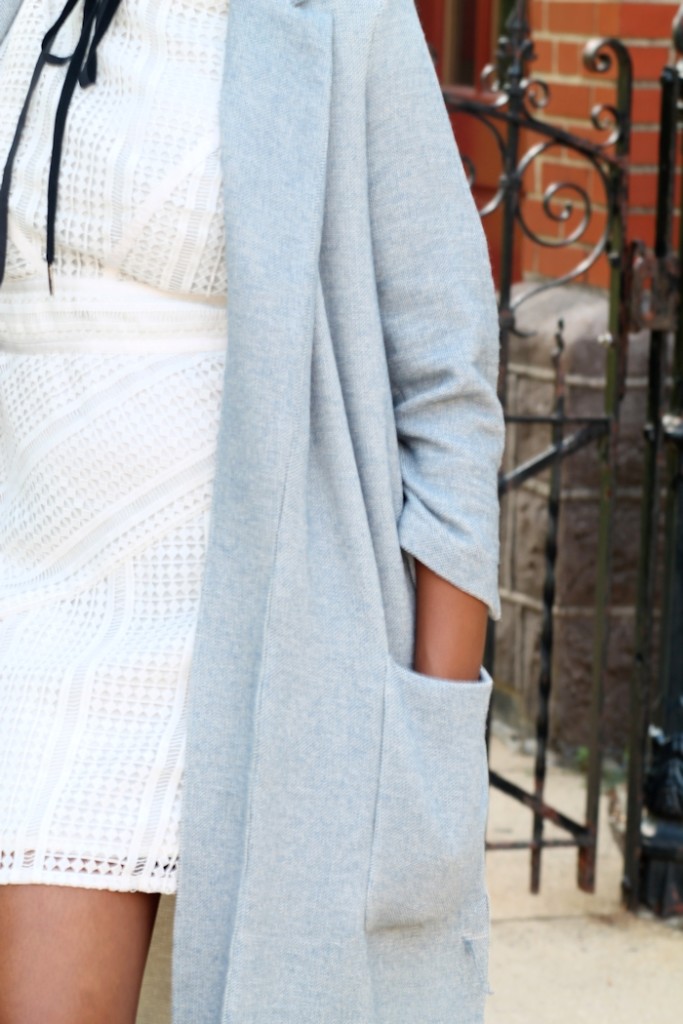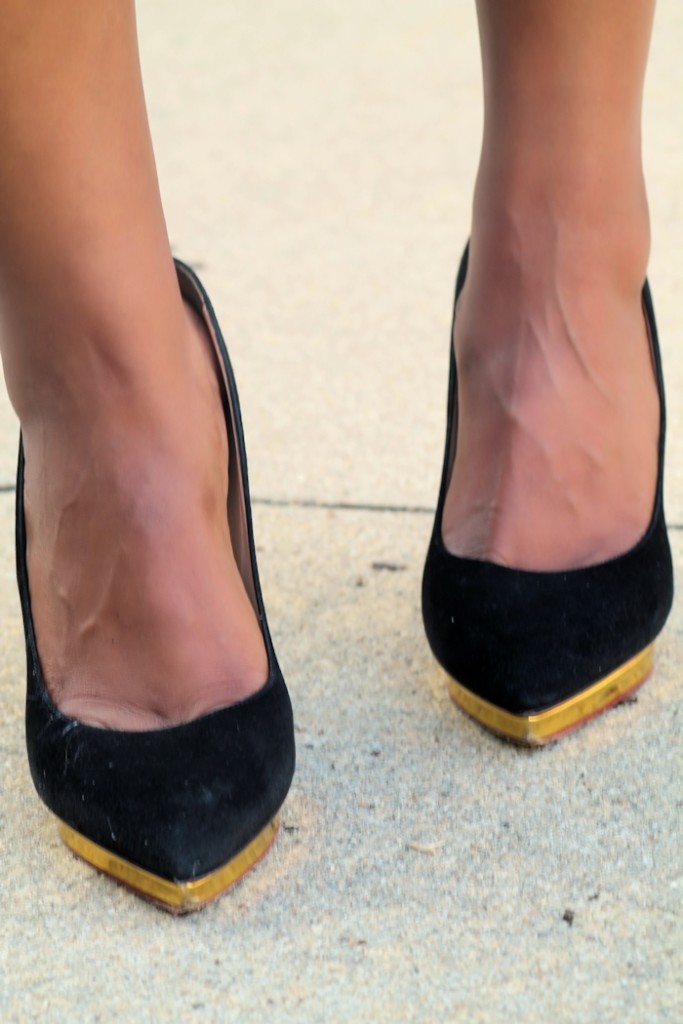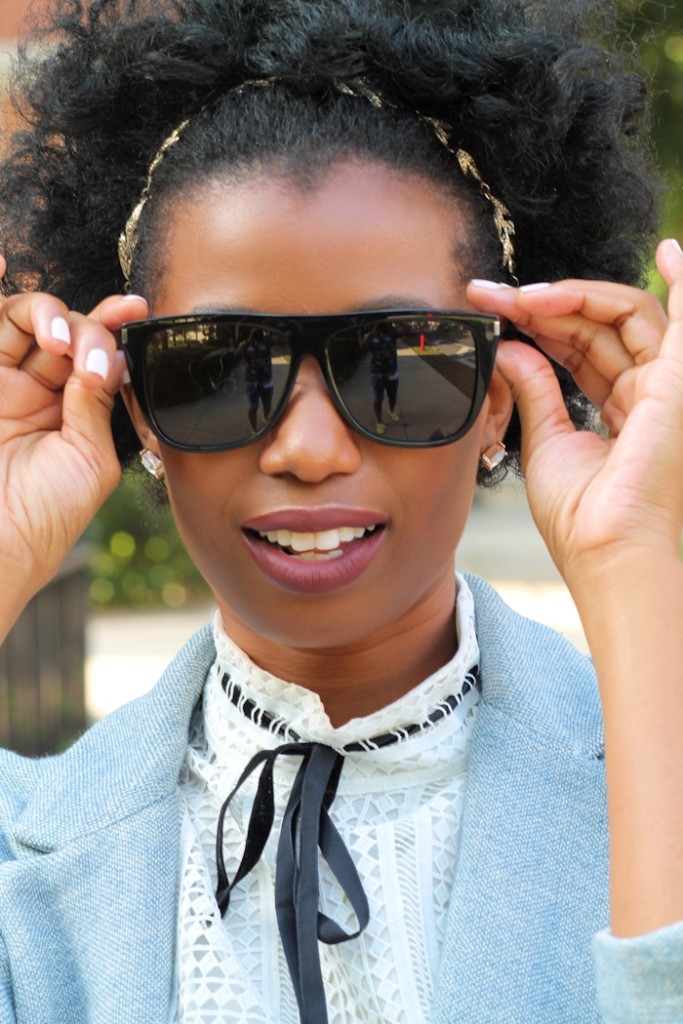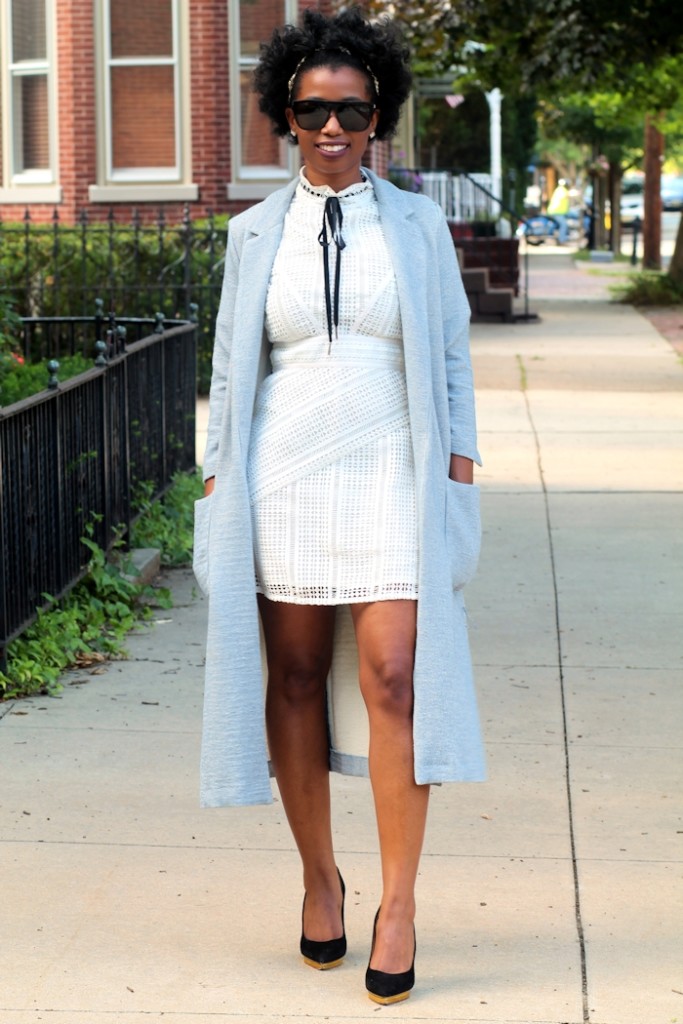 Dress: Nasty Gal |
Jacket: Zara |
Shoes: Charlotte Olympia |
Purse: Forever21
Sunglasses: Saint Laurent
Today, we have a new individual style feature from our very stylish friend, Whitney.
Known for her signature pumps and fancy dresses, Whitney stops by UnregisteredStyle to show off her summer inspired look.
If you take a look above, you will instantly notice Whitney's white dress above. Crafted from woven lace, this dress is perfect for a dinner date, happy hour, and church service. So much versatility in one article of clothing!
Whitney further accessorized her look with a black ribbon necktie, an elongated knit jacket, a leather purse, and a pair of sunglasses.
To elevate this look even more, Whitney slid into her newly purchased Charlotte Olympia heels. This particular brand offers a variety of stylish shoes. For the right price, you may pay anywhere from $300 to $1,000. So, if you are looking to score big with a few extra dollars in your bank account, Charlotte Olympia is the shoe store for you.
So, how do you feel about this particular look? Feel free to share with us in the comments section below
Thanks for reading!