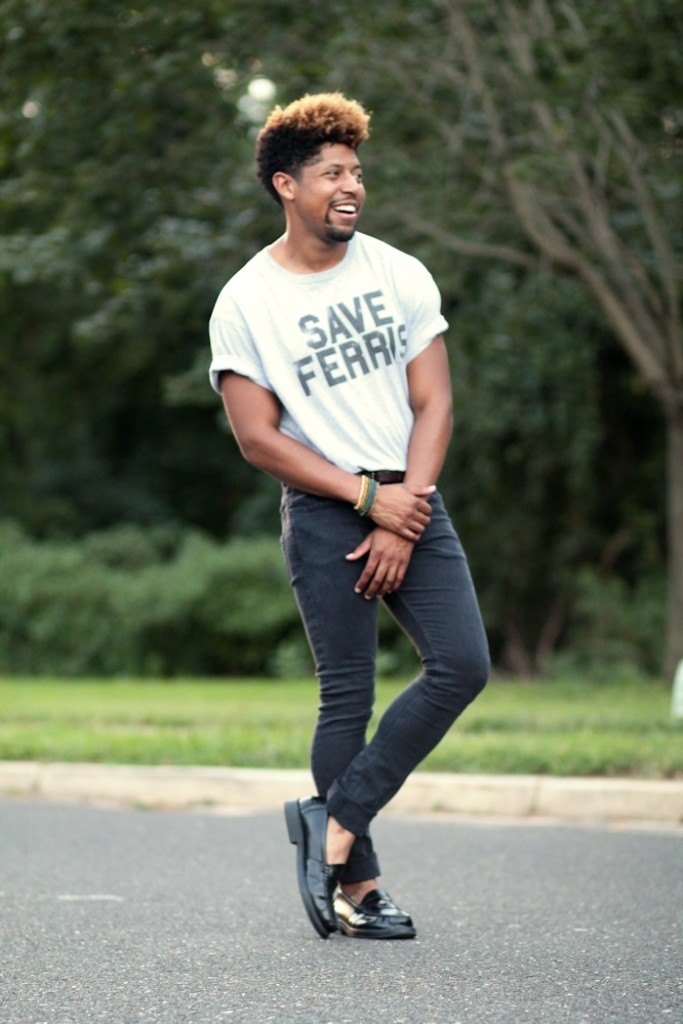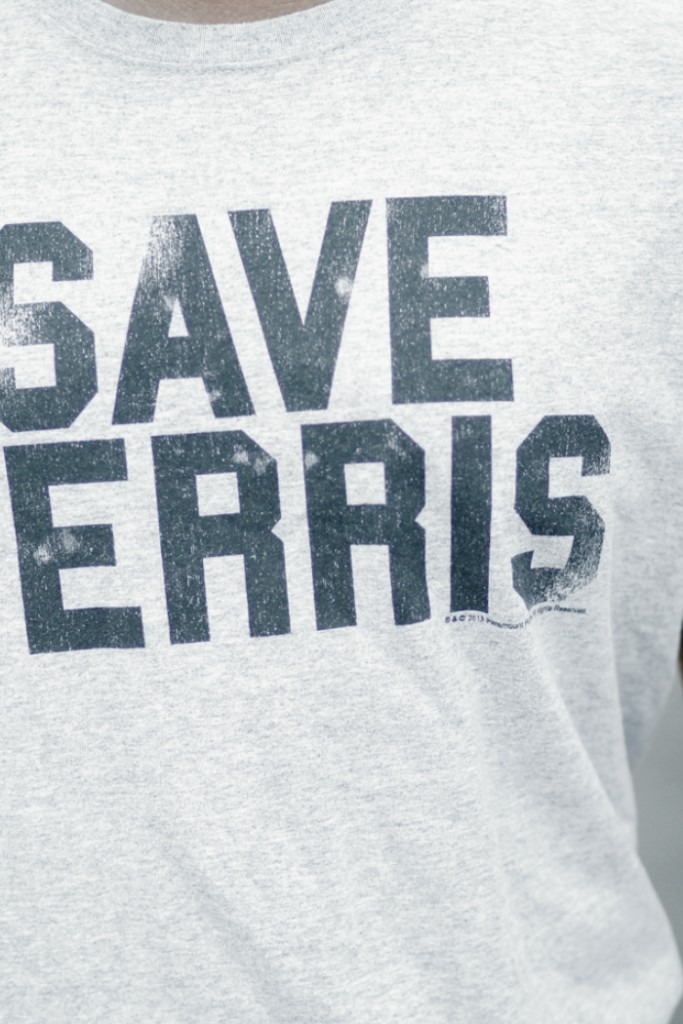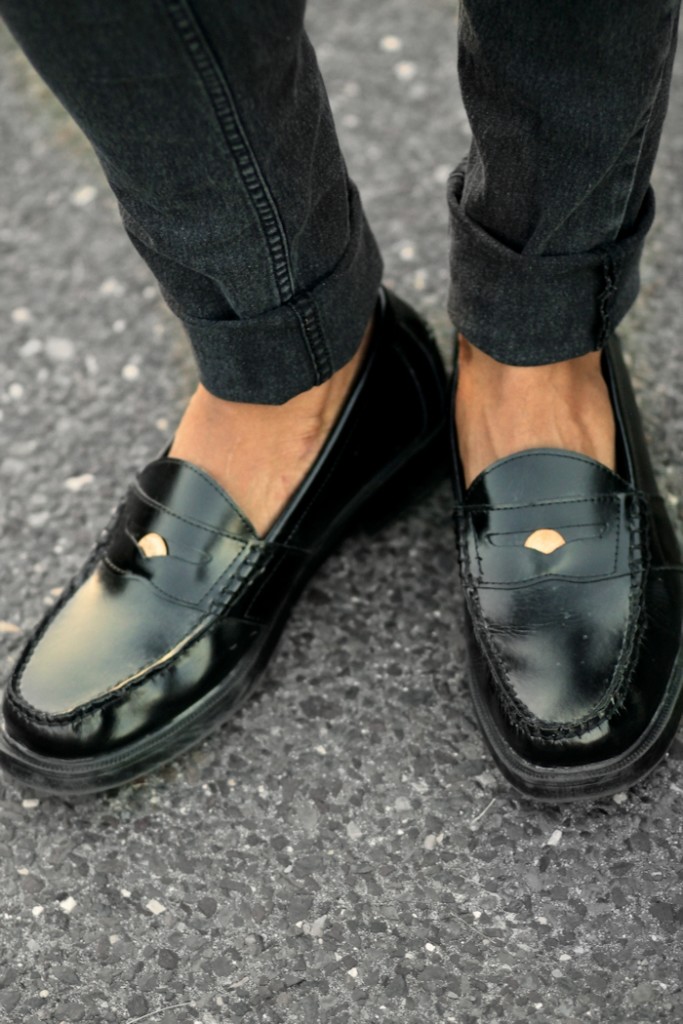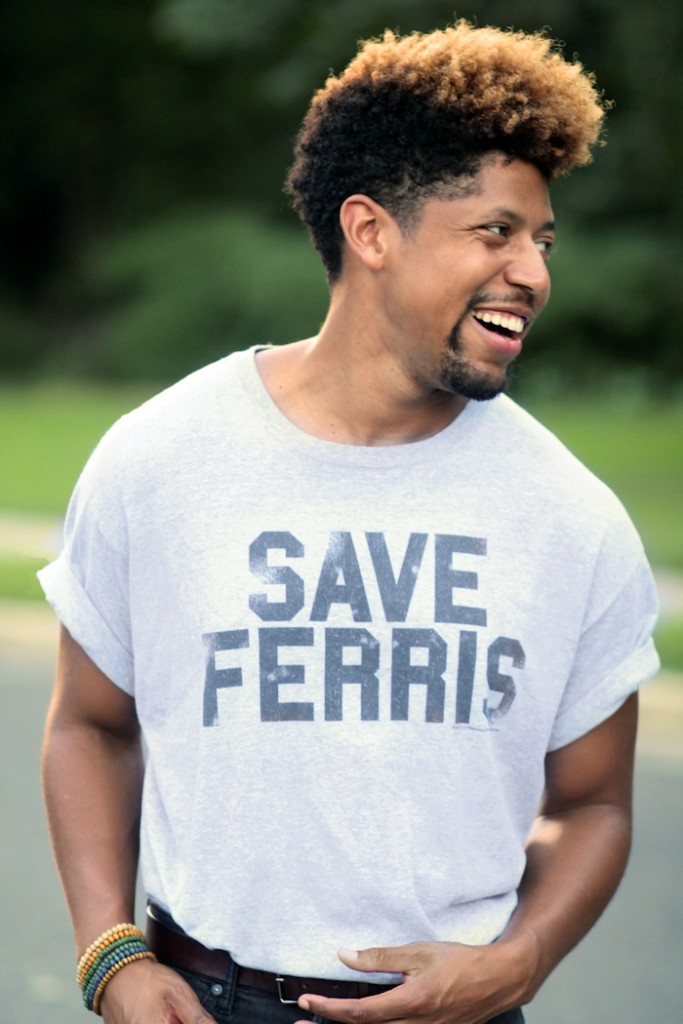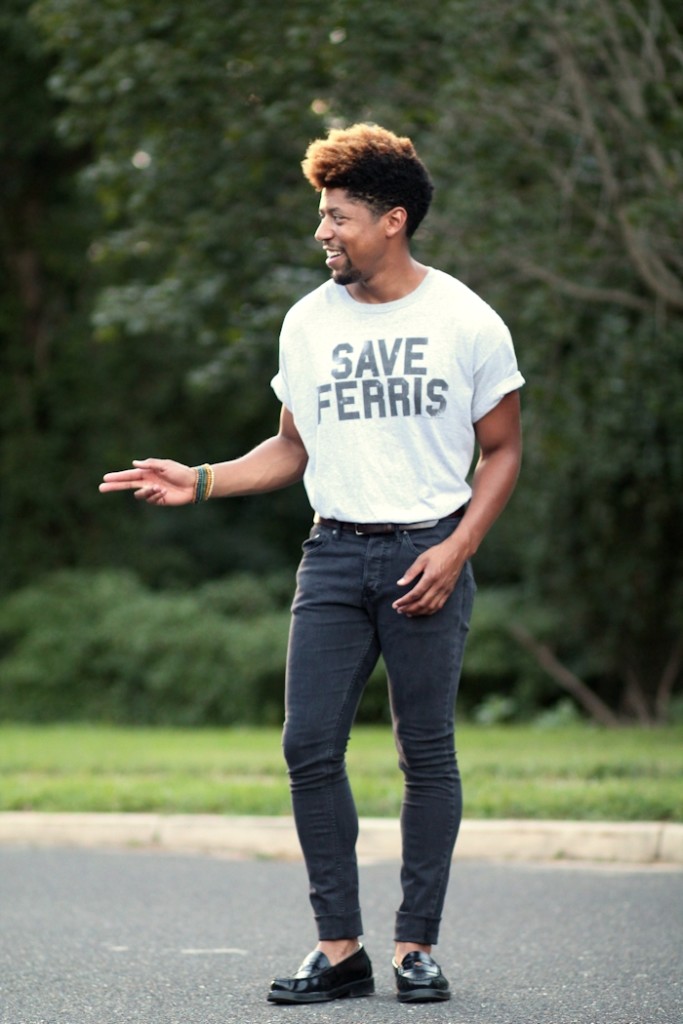 Shirt: Thrft Store | Jeans: H&M |
Shoes: DSW
Forgive me for the last minute posts this week. I've been a bit under the weather with a cold.
Now that I'm back and fully rested, I present to you another #mensstylemondays post.
Today, I decided to pay homage to one of my favorite 80s flicks, "Ferris Buelers Day Off" with this graphic tee.
As you can see, the shirt itself is rather over sized. This may have been a problem a couple years ago, but oversized clothing is back in style yet again.
Carrying on with this retro theme, I tucked my shirt in a pair of black skinny jeans.
For a finishing touch, I slid in my patent leather penny loafers.
So, how do you feel about this particular look? Feel free to share with us in the comments section below. Thanks for reading!