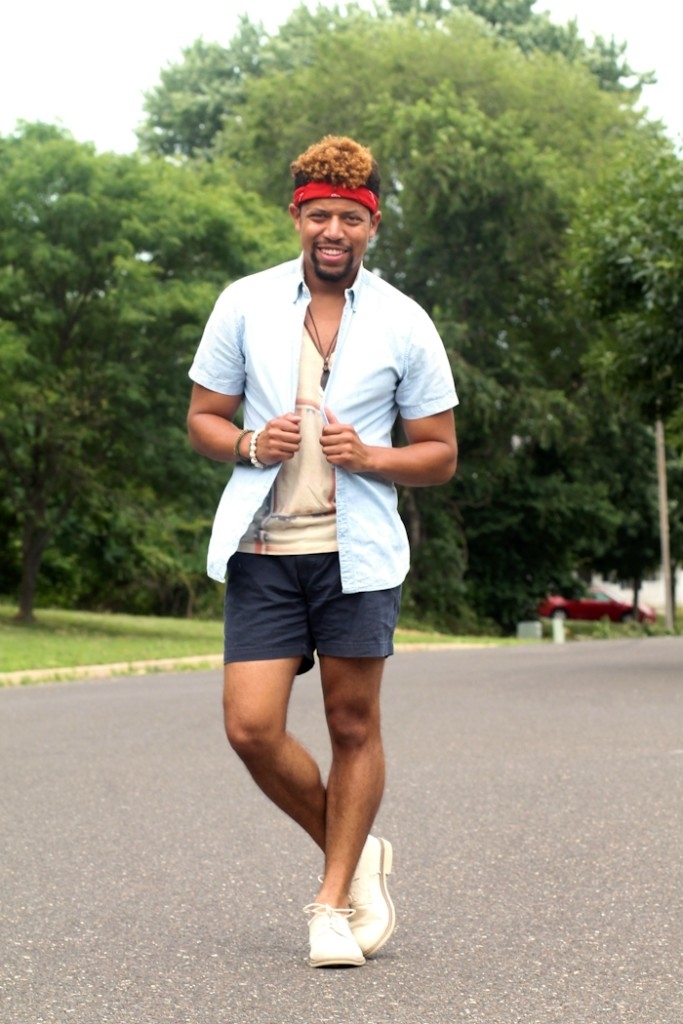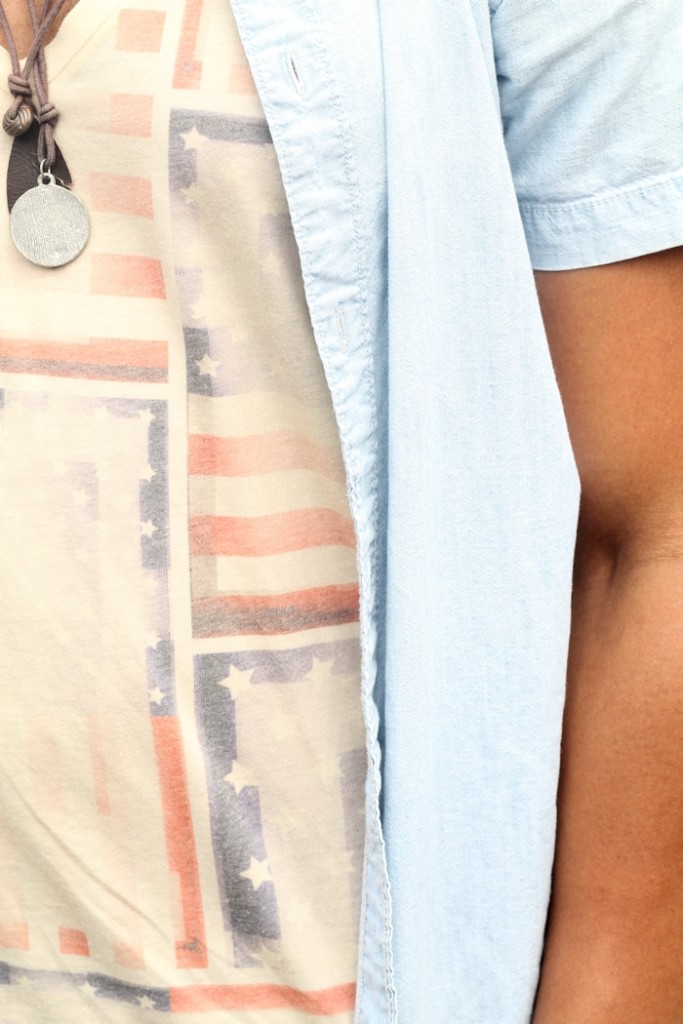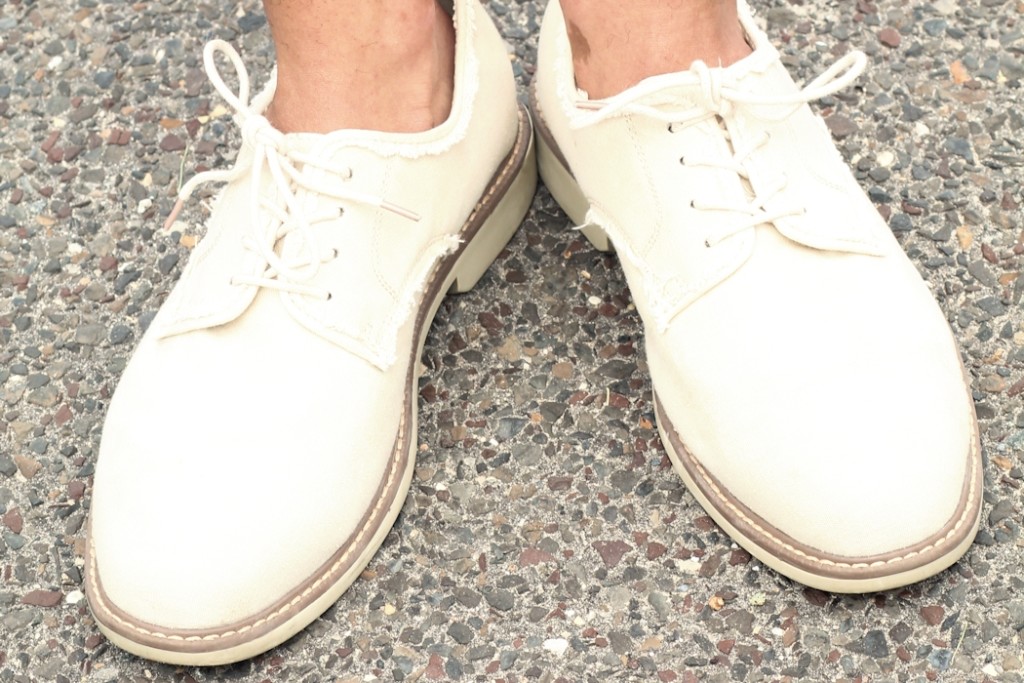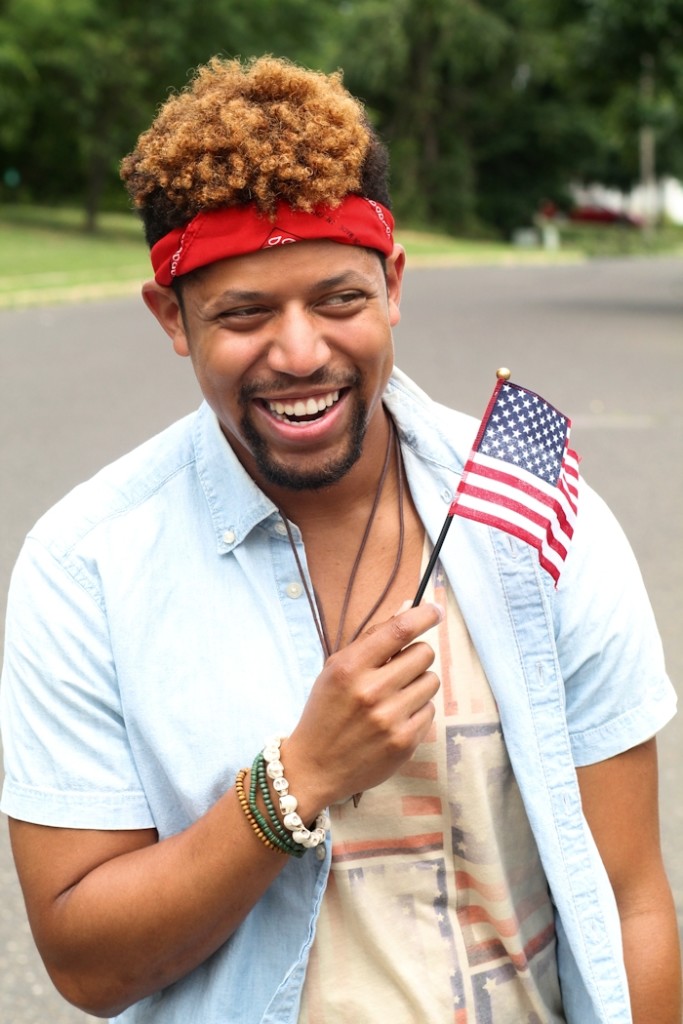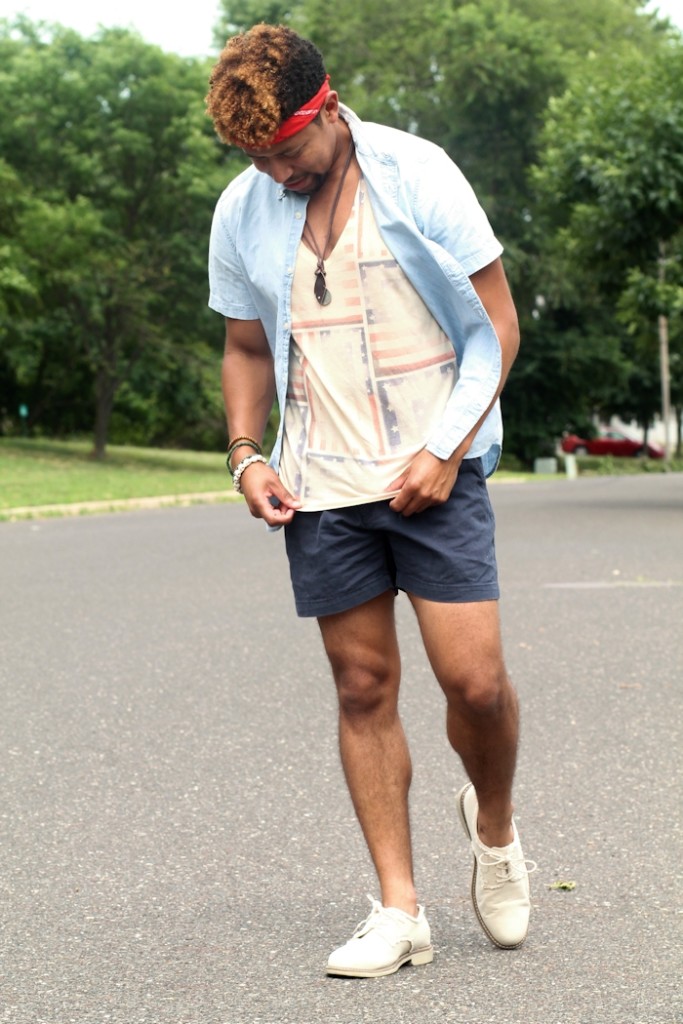 Shirt: ASOS | Denim Shirt: GAP |
Shorts: Nordstrom Rack |
Shoes: G.H. Bass
The fourth of July weekend has been a complete overcast with a single layer of clouds.
In the event of a potential downpour, I decided to step out in my old short sleeve denim shirt from Gap, navy khaki shorts from Nordstrom Rack, and light weight saddle shoes from G.H. Bass.
For a little patriotic fun, I wore my American Flag printed v-neck t-shirt from ASOS. I've actually owned this shirt for at least five years now, and I have yet to wear it more than once.
So, how do you feel about this particular look? Feel free to share with us in the comments section below.
Thanks for reading!