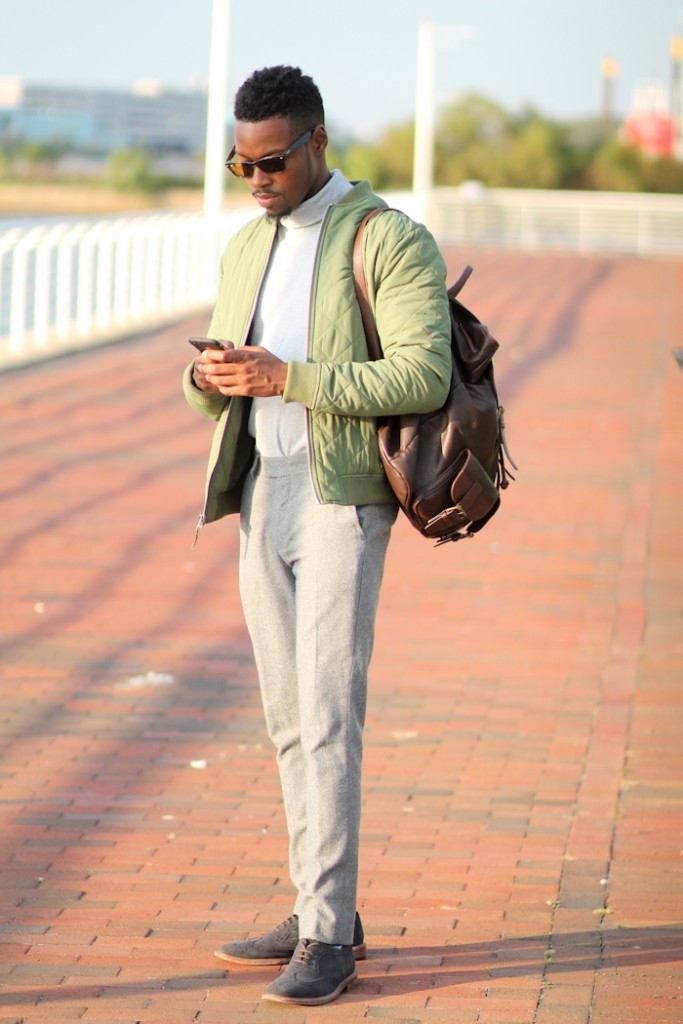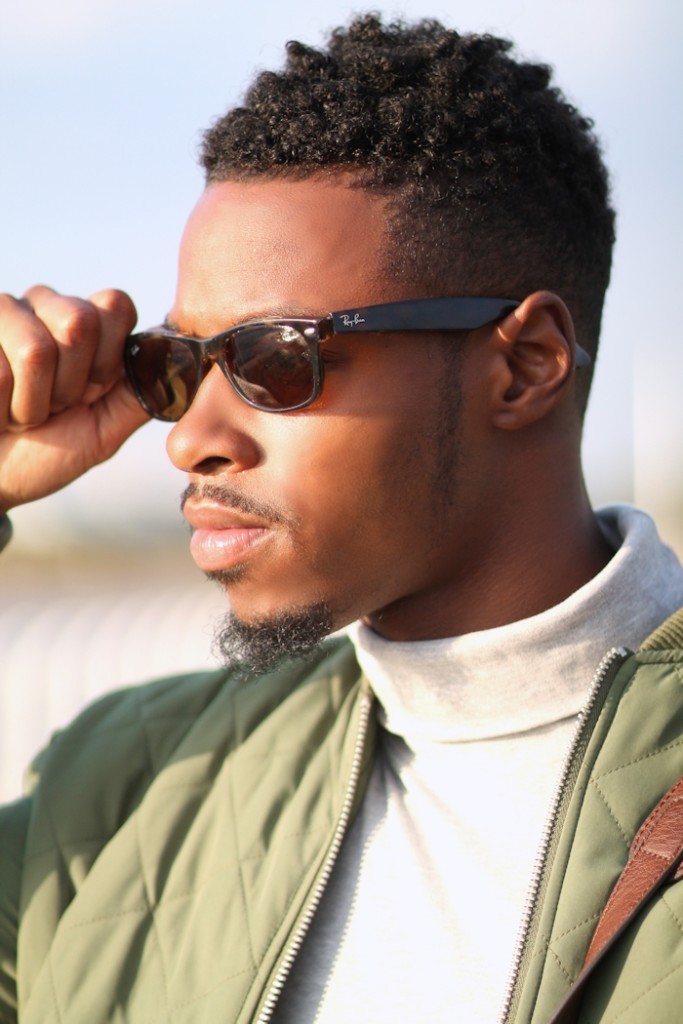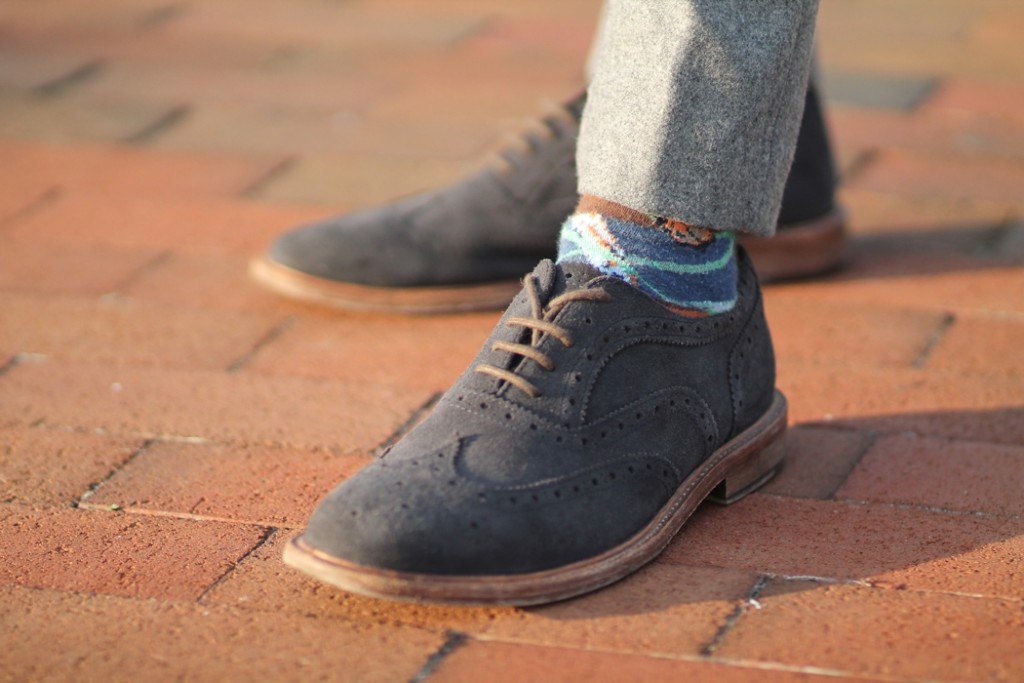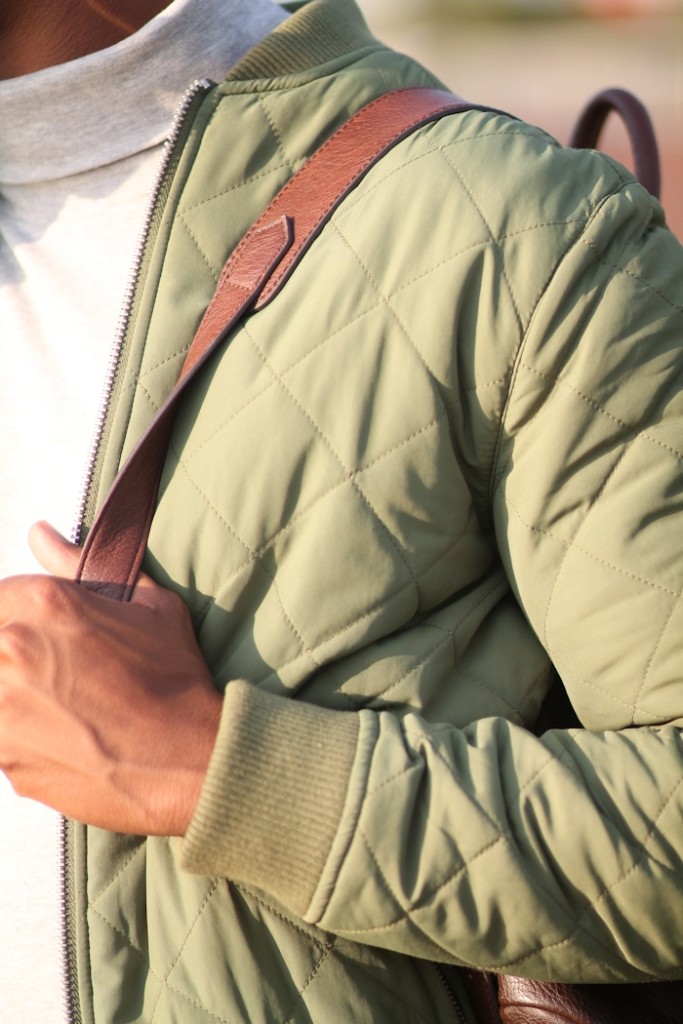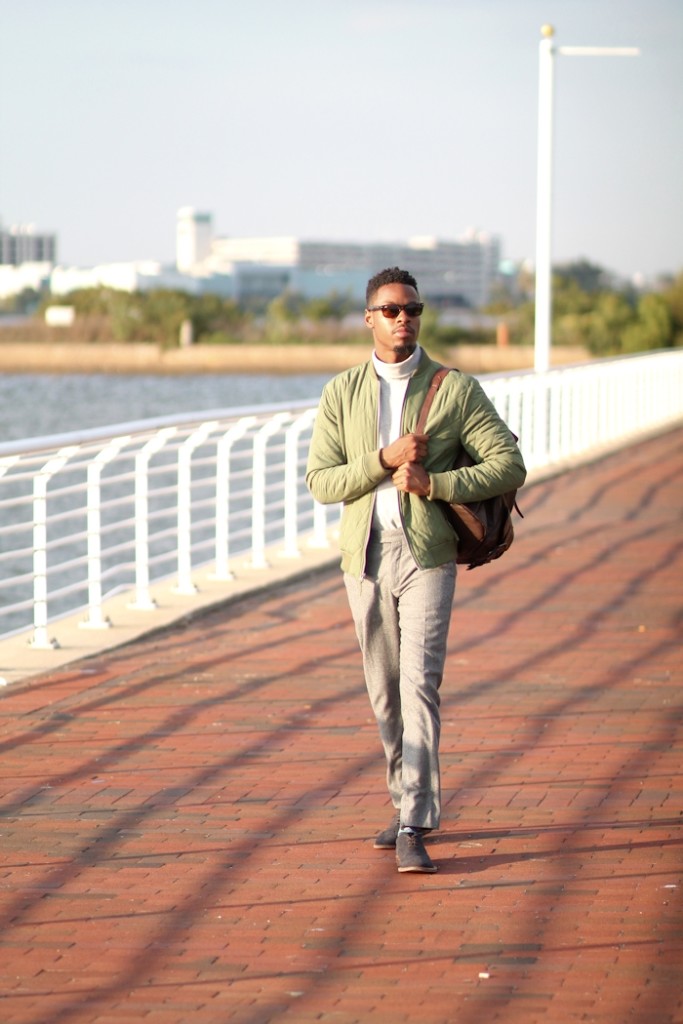 Jacket: Urban Outfitters |
Turtle Neck: Uniqlo |
Pants: H&M |
Shoes: To Boot New York |
Socks: Ozone Design |
Bag: Aldo |
Shades: Rayban
"This look is something that I'd like to call an all-purpose outfit. I feel confident enough wearing it to work without it being street-ish and comfortable enough to wear it at an after work happy hour without looking like I came from a long day at the office." -Kris
If you are headed out to a few spots after work, the best item to bring with you is a thick coat of course. If you want to get technical, a bomber jacket sounds more precise.
For this post, friend of the blog, Kris, shows us how he runs errands in style in his bomber jacket. while also keeping warm. His look consists of a white turtleneck, cotton dress pants, and suede brogue shoes. He states, "The wool slacks and hard-bottom blue suede brogues give the look the professional "I mean business" feel, while the cotton turtle neck and quilted jacket give it the relaxed "but I'm chilling" look. I always was an advocate of mixing blue and green together."
Since bomber jackets are popular this season, don't be afraid to dress yours up with a collared shirt or sweater like Kris.
To accessorize, Kris brought along his leather backpack. As you already know, backpacks are perfect when you are on the go.
So, tell us, what do you think of this look?