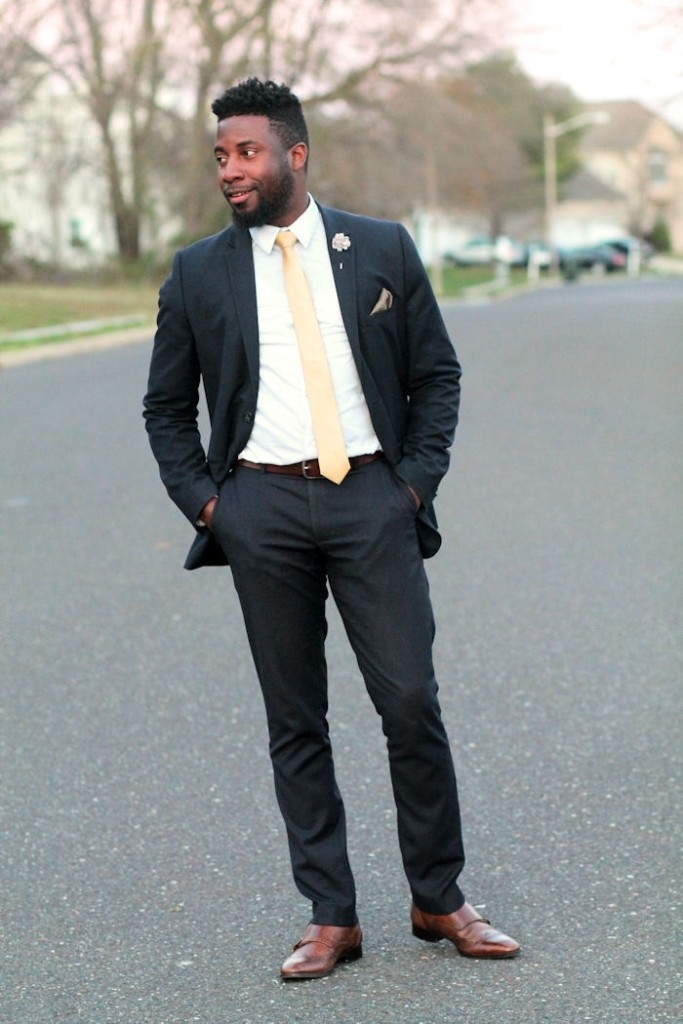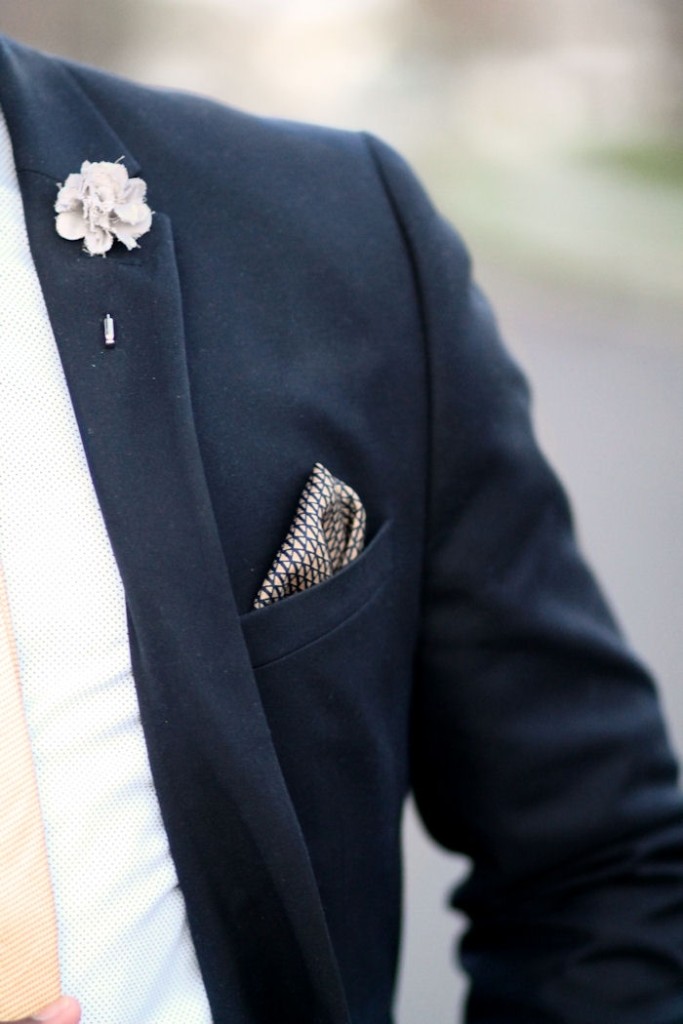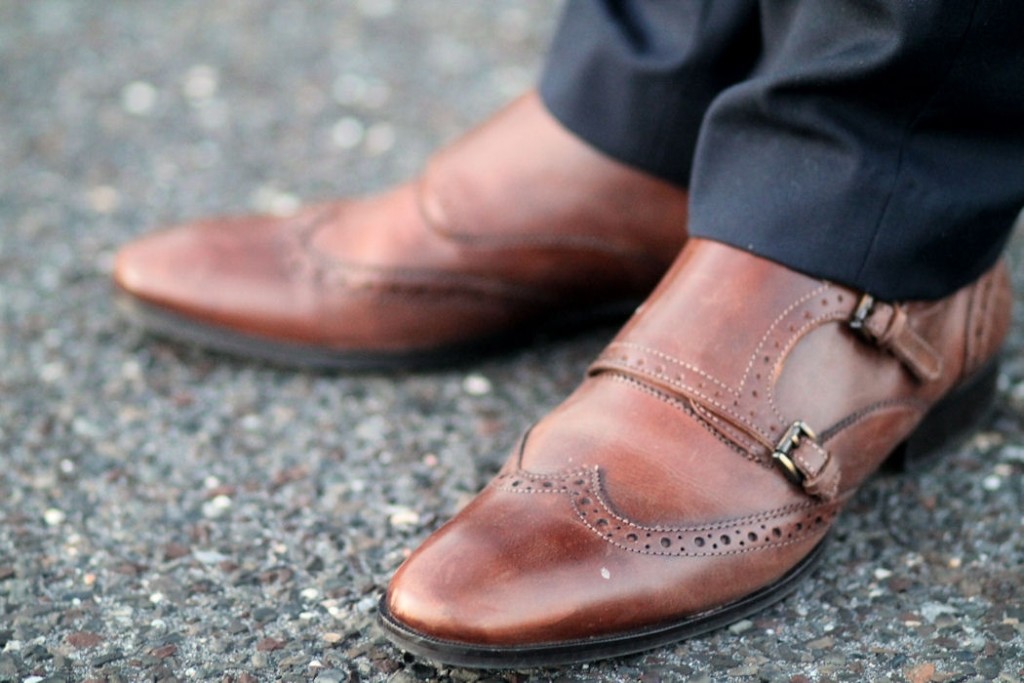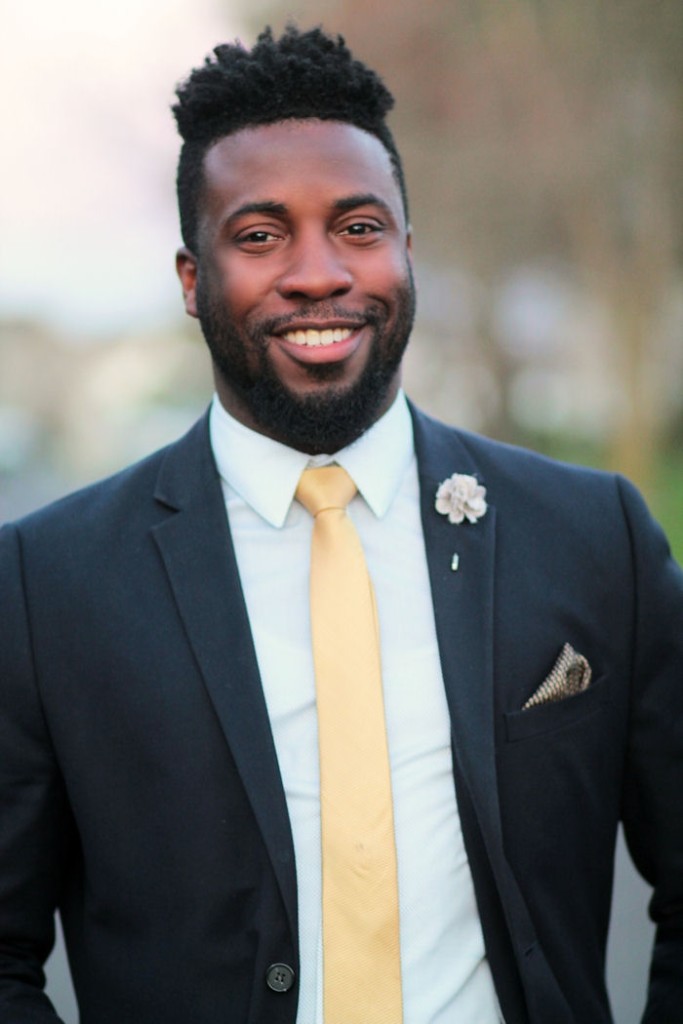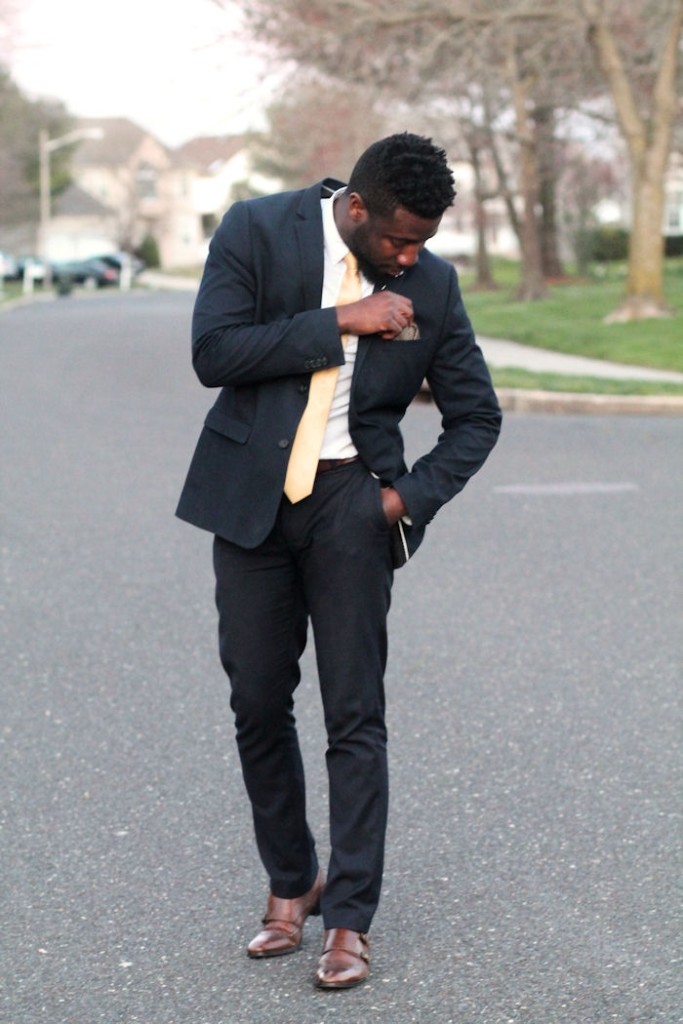 Suit: H&M | Shirt: Hugo Bass |
Tie: Next UK | Shoes: Giorgio Brutini
In terms of fashion and personal style, it's important to invest in versatile pieces that you can wear year round. Take, for instance, the navy suit. Considered a uniform for the every day American male, the navy suit holds the key to the essential wardrobe.
Today, our friend D'Angelo shows  us how to style a navy suit the right way. He paired a navy suit jacket with matching slim fit pants, and white button-up. To finish off his look, he chose brown, double strap, monk shoes.
Remember, when choosing shoes for navy looks, lighter colored shoes are usually your best option. To add that extra pop, he chose a light colored yellow tie(spring time feels) and flowered lapel.
So, how do you feel about this particular look? Feel free to share with us in the comments section below.
Thanks for reading!