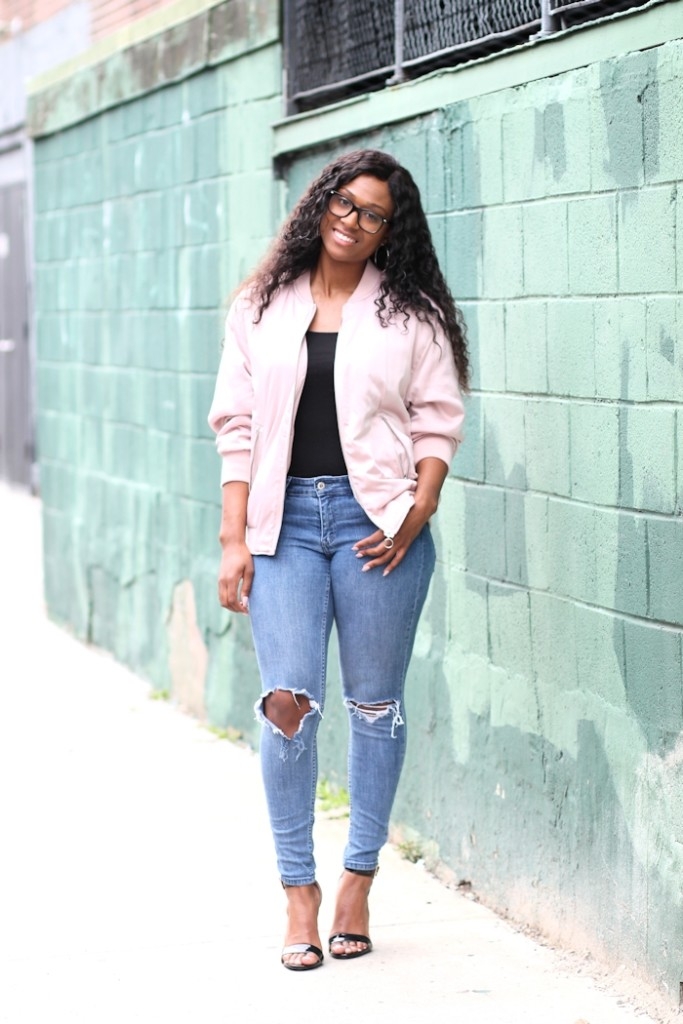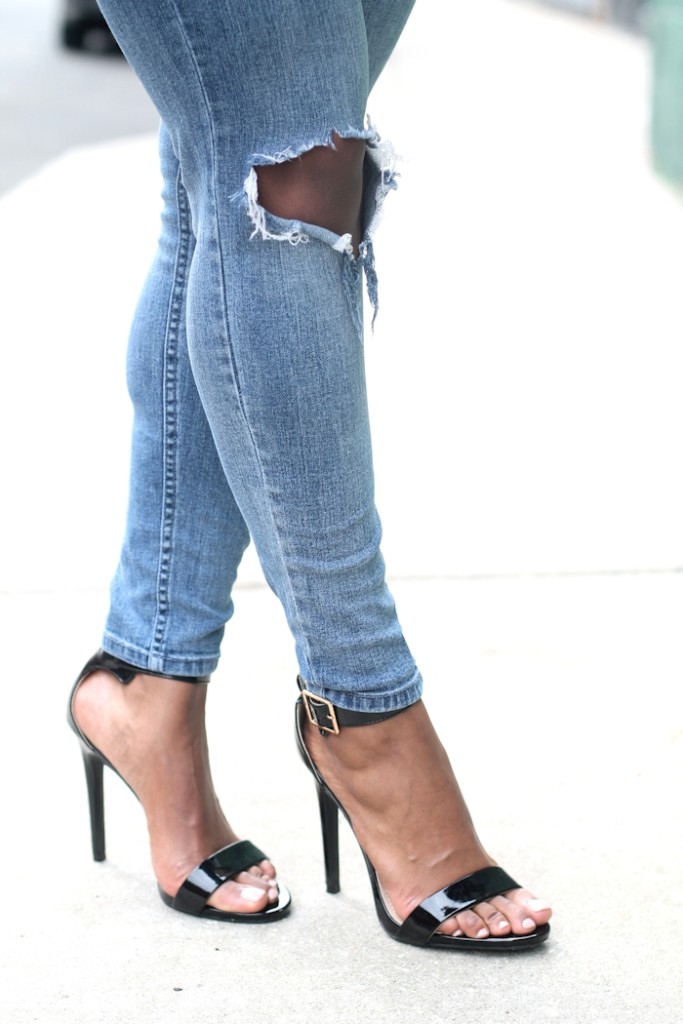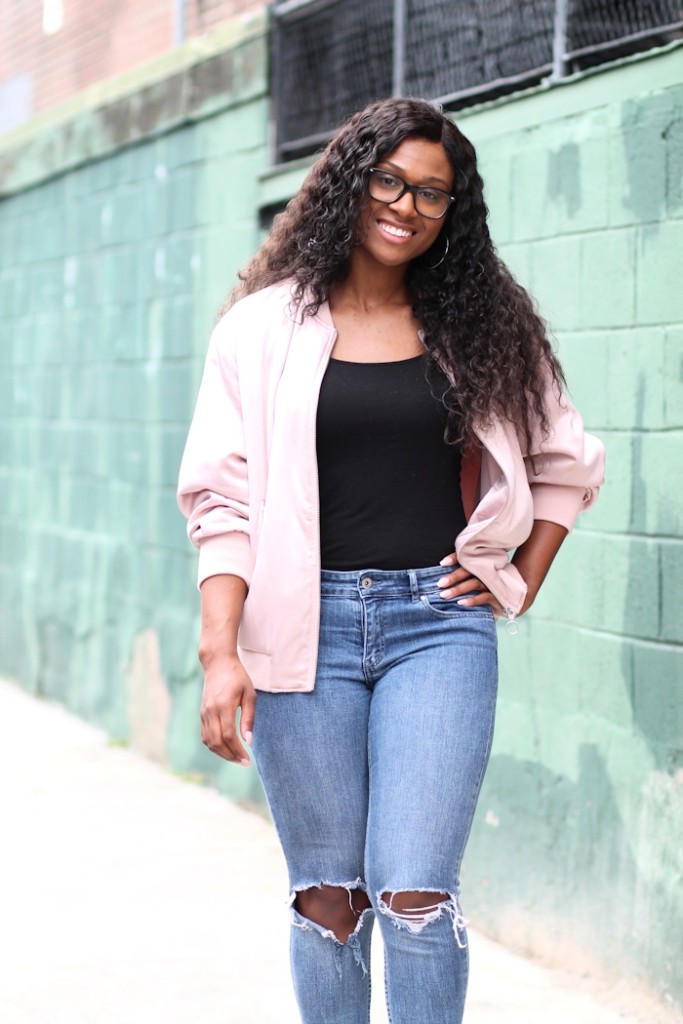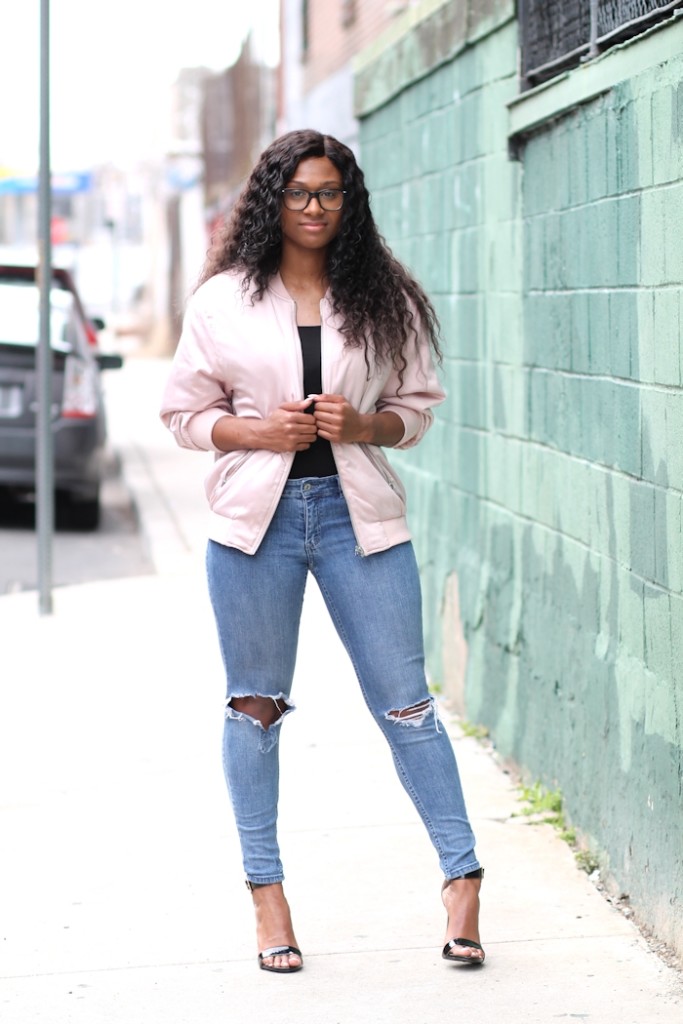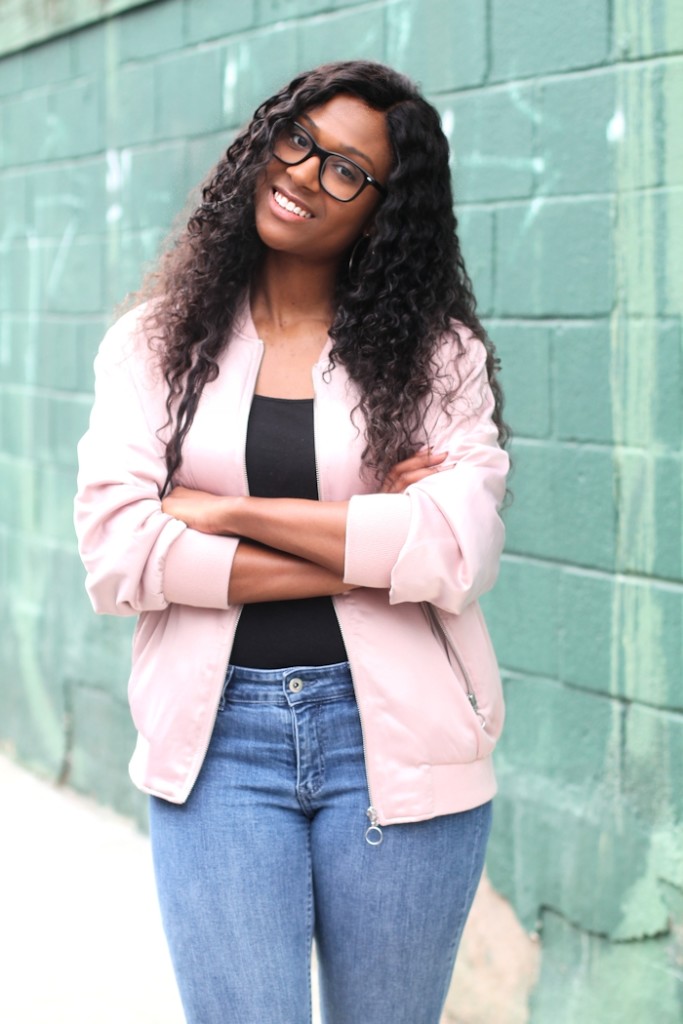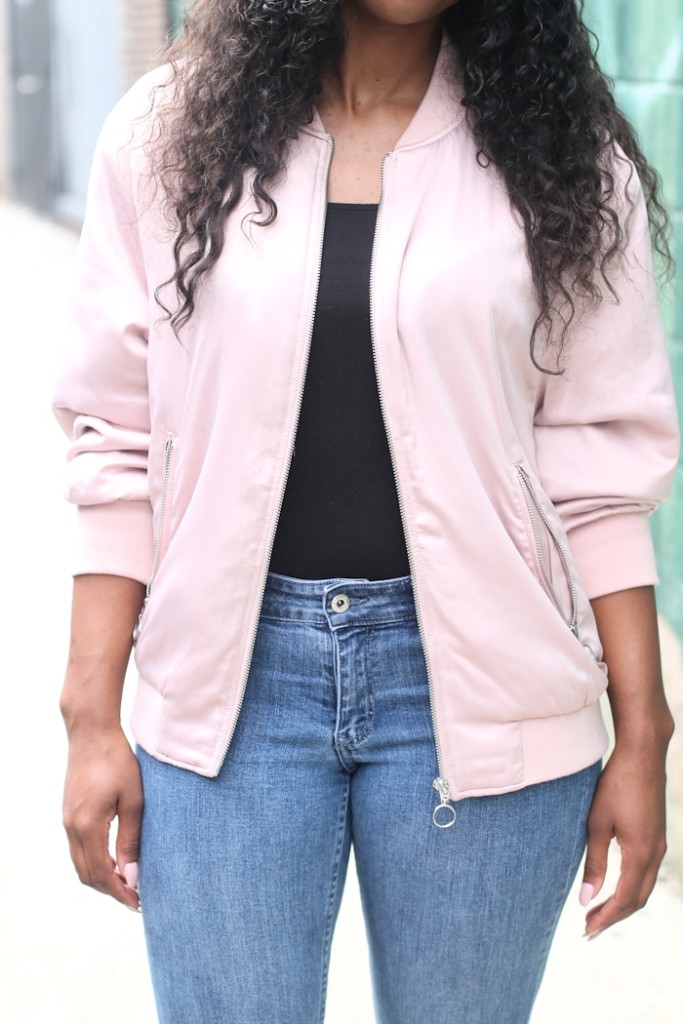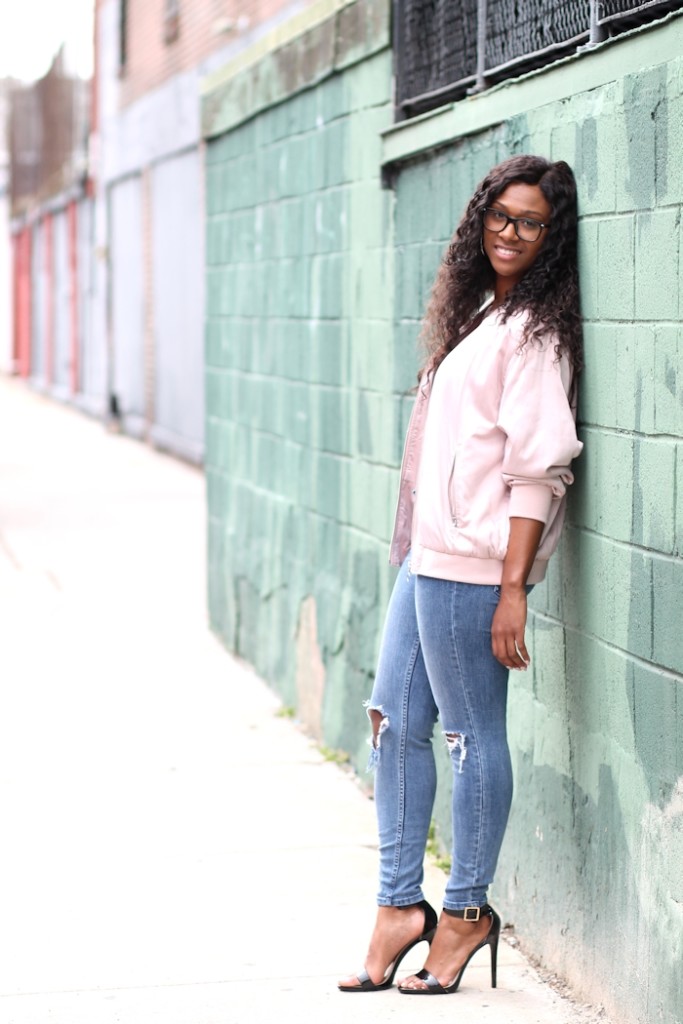 What She Wore
Bomber Jacket: Zara
Jeans: H&M
Heels: Belle's
The light weight, puffer bomber jacket is the perfect outerwear piece for the summer. With the right pair of denim shorts and pants, you can turn this masculine apparel into a girly staple.
Today, our home girl Jade, decided to make another appearance in her latest summer look. Paired with solid color tank, distressed jeans, and strappy heels, Jade is giving us every bit of life in her pink, satin bomber jacket from Zara. Looking for something similar? If so, take a trip over to H&M, Forever21, or GAP. These stores have all the latest bomber jackets in stock this season.
So, how do you feel about this particular look? Feel free to share with us in the comments section below.
Thanks for reading!