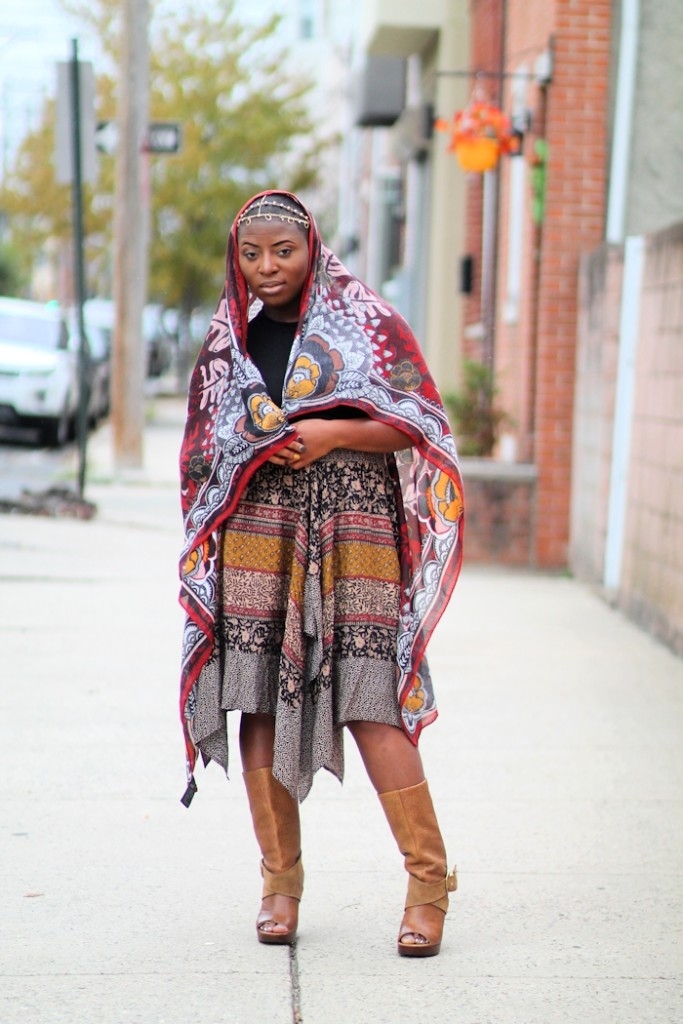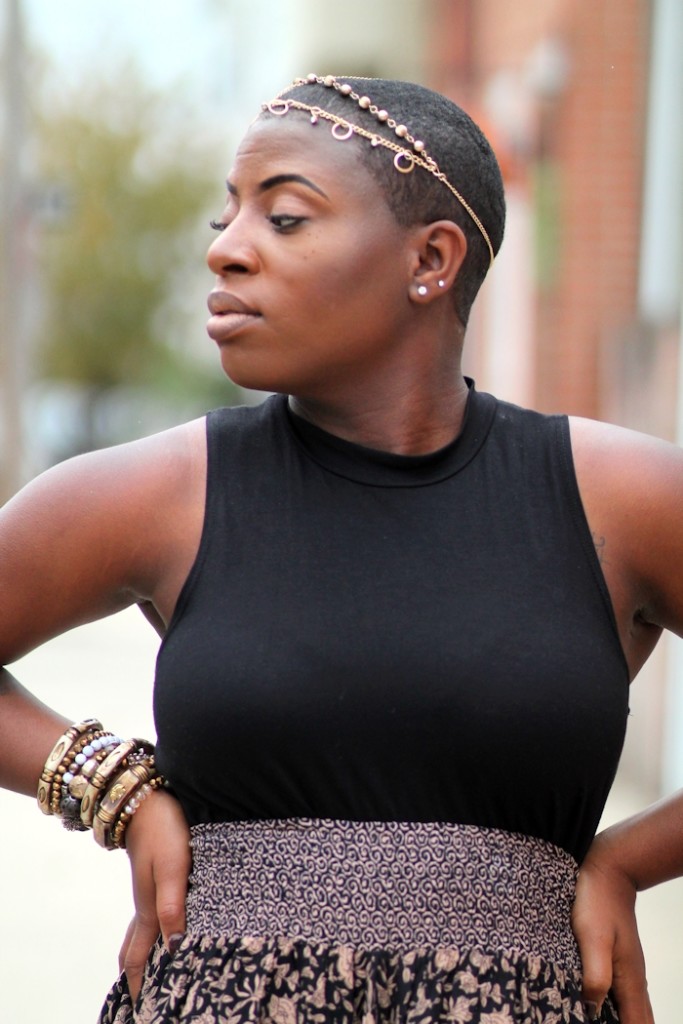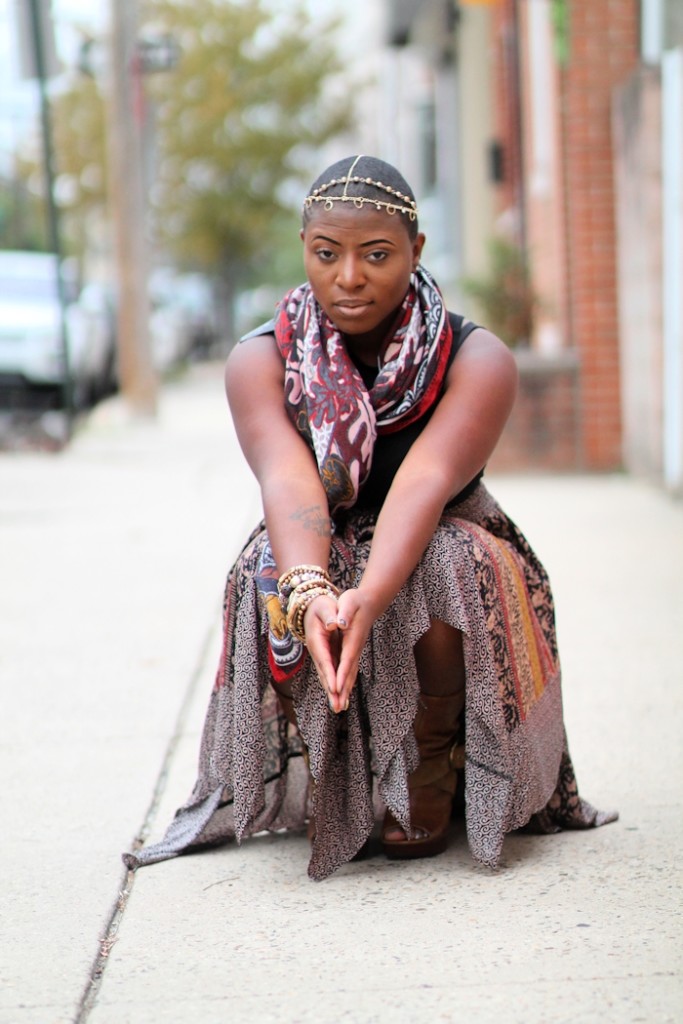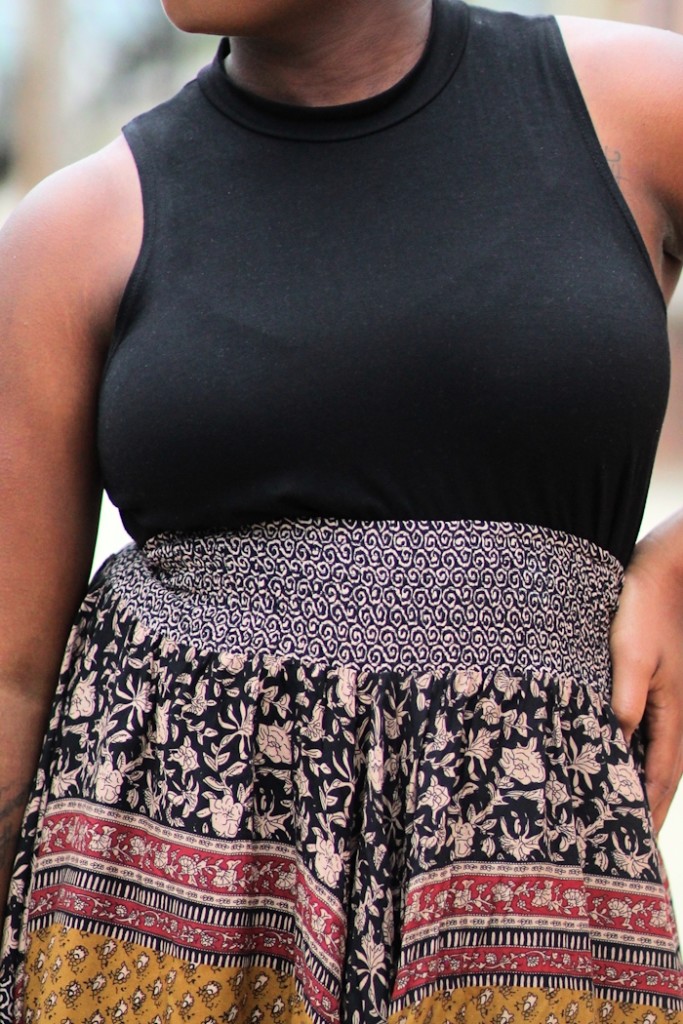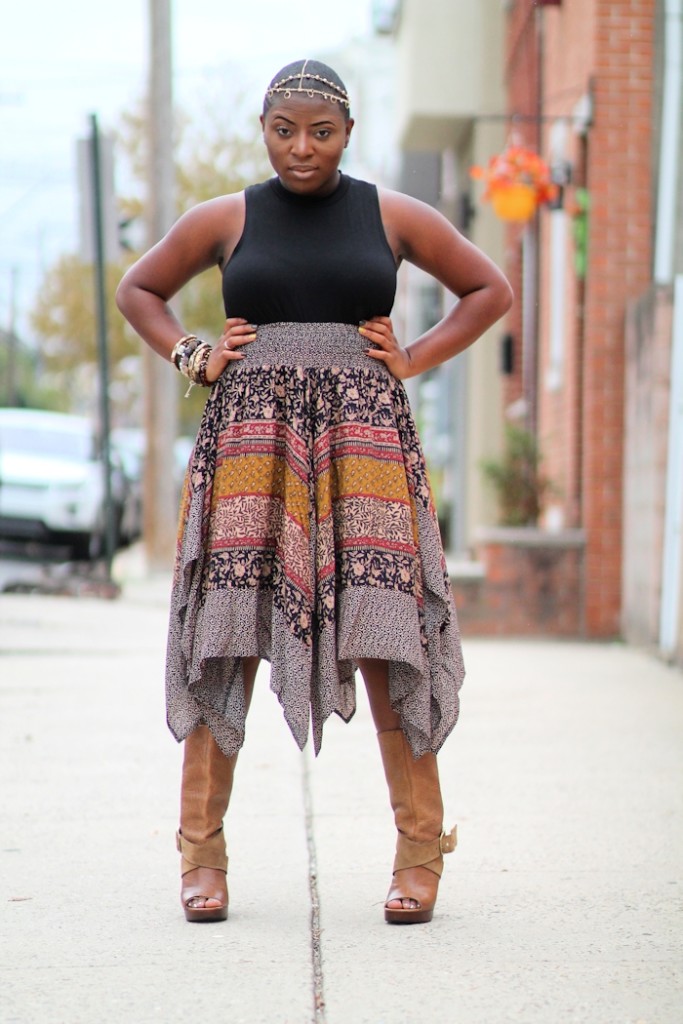 Skirt: Ross |
Top: Amazon |
Boots: Lucky Brand |
Scarf: H&M
I truly wanted to capture the essence of what it means to be Queen, royal!
What's a great way to appreciate the fall? With prints and patterns of course!
Today, MyAsia used her prints to capture the essence of autumn with this simple, clean look.
With maroon and mustard yellow as two of her favorite colors, MyAsia found a way to wear those colors in style!
The multi-colored shapes and patterns in her printed dress and scarf are giving us a bohemian chic vibes. In addition, her solid color black tunic was worn to add some more autumn flare. MyAsia plans to go from day to night in this top.
Continuing on with this theme, MyAsia accessorized her look with a few "royal" inspired pieces. She states, "I found this head piece jewelry from an Indian store in a local shop here in Philadelphia."

For a finishing touch, MyAsia slid in her leather, peep toe leather boots.
So, how do you feel about this particular look? Feel free to share with us in the comments section below.
Thanks for reading!