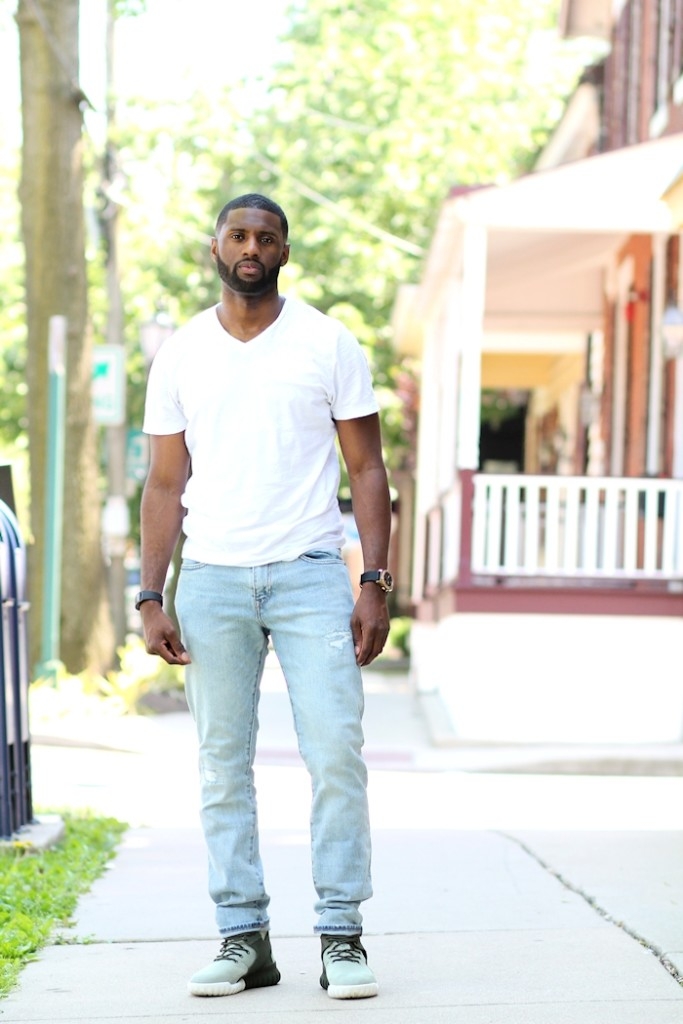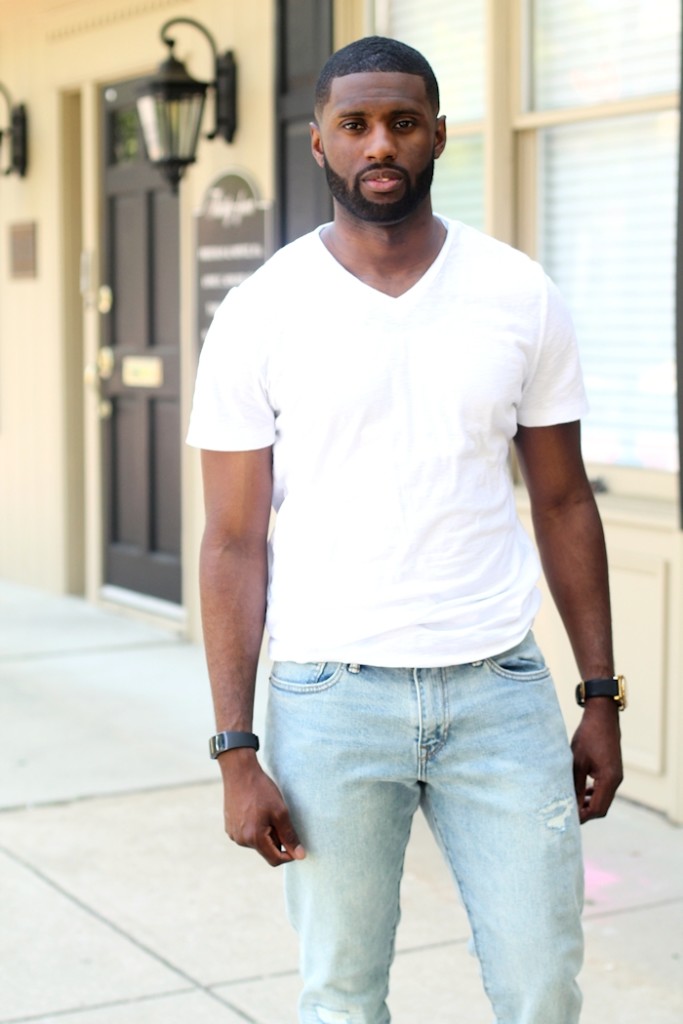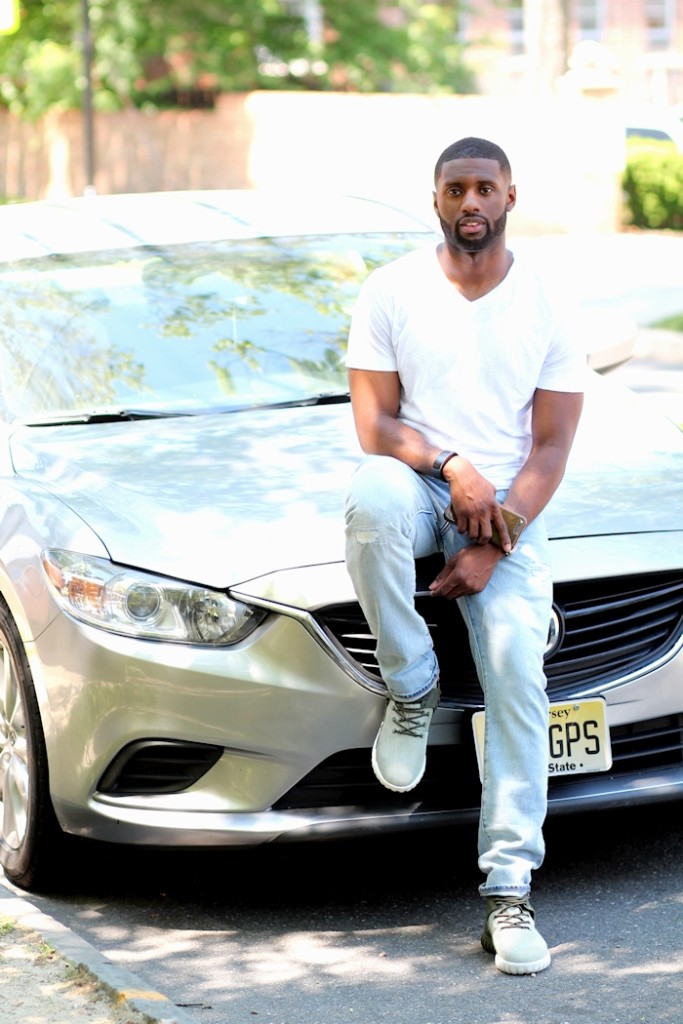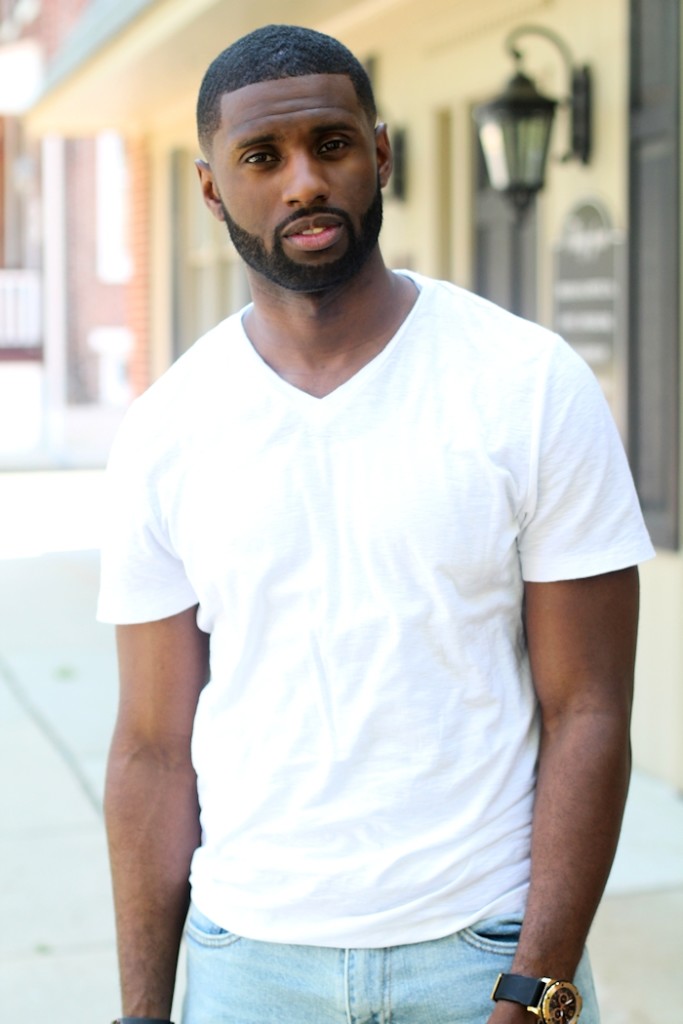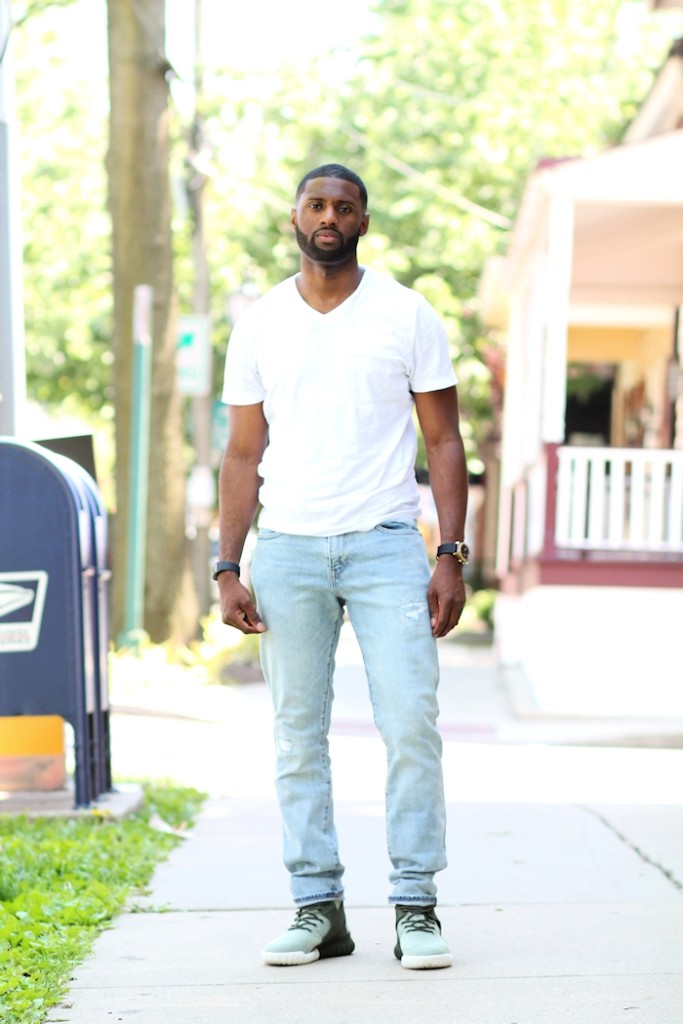 What He Wore
Tee: Calvin Klein
Jeans: GAP
Sneakers: ADIDAS
A wise man once said: "Make it simple, but significant." In terms of fashion, wearing a simple white tee and jeans is no different story.
For this post, newbie to the blog, Adonis, shows off a casual look from his latest summer collection. Most of the time, you can catch Adonis dressed to impress in his favorite business casual attire, but today is a different story.
As shown above, Adonis took a simplistic approach when it comes to styling a white, v-neck tee. Rather than shorts, Adonis went with a pair of light washed denim jeans and Adidas sneakers. Not bad, right? This is definitely one of those looks you need in your wardrobe collection, especially if you plan on attending a few cookouts this summer.
So, how do you feel about this particular look? Feel free to share with us in the comments section below.
Thanks for reading!