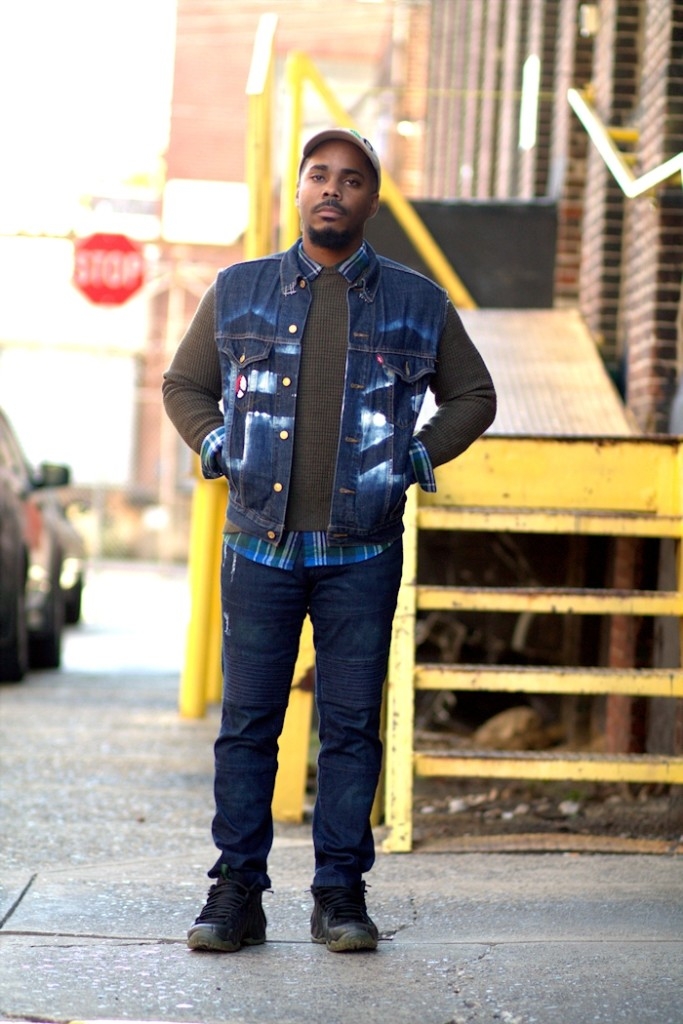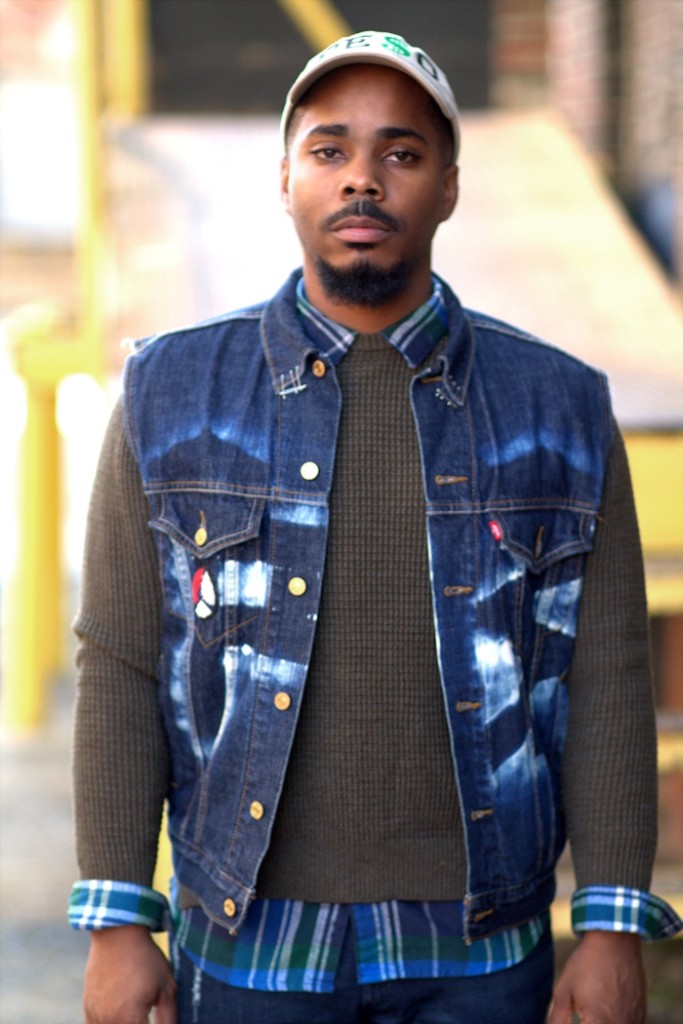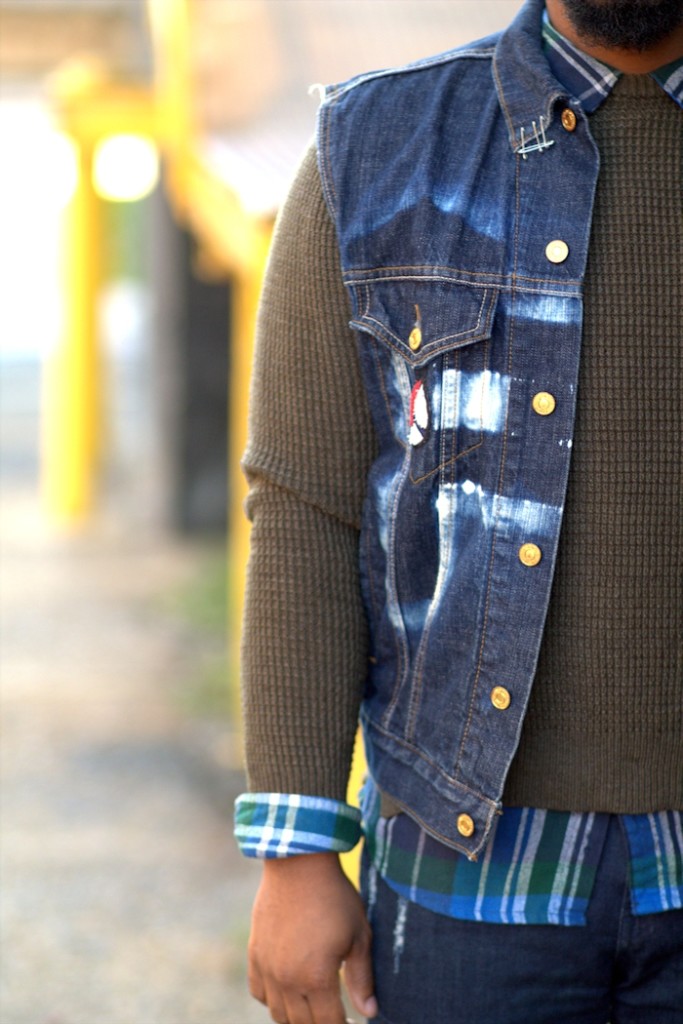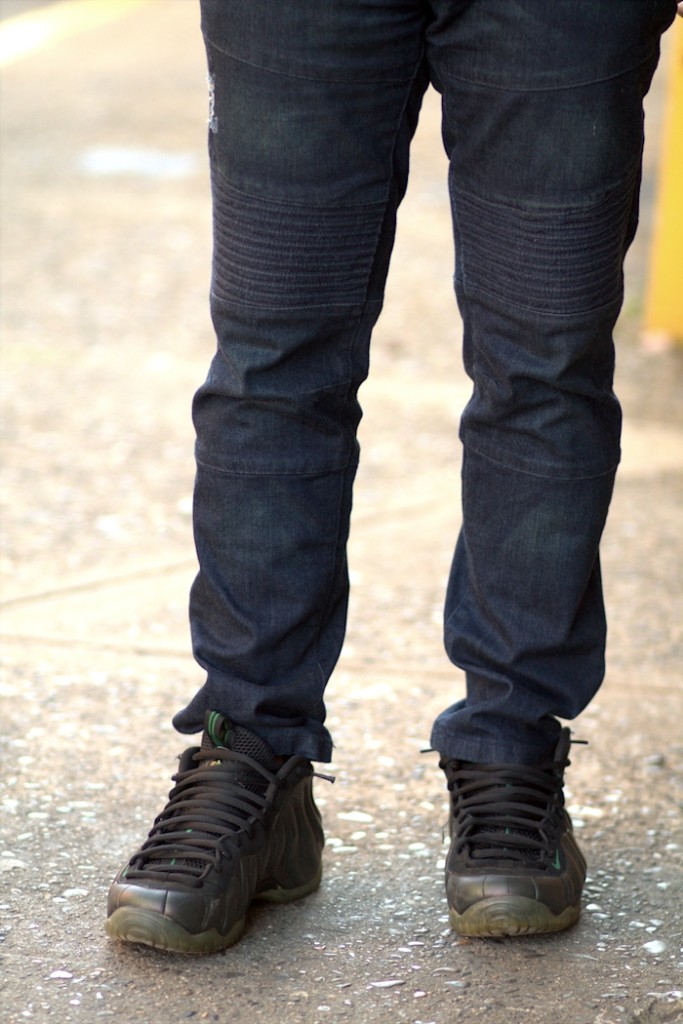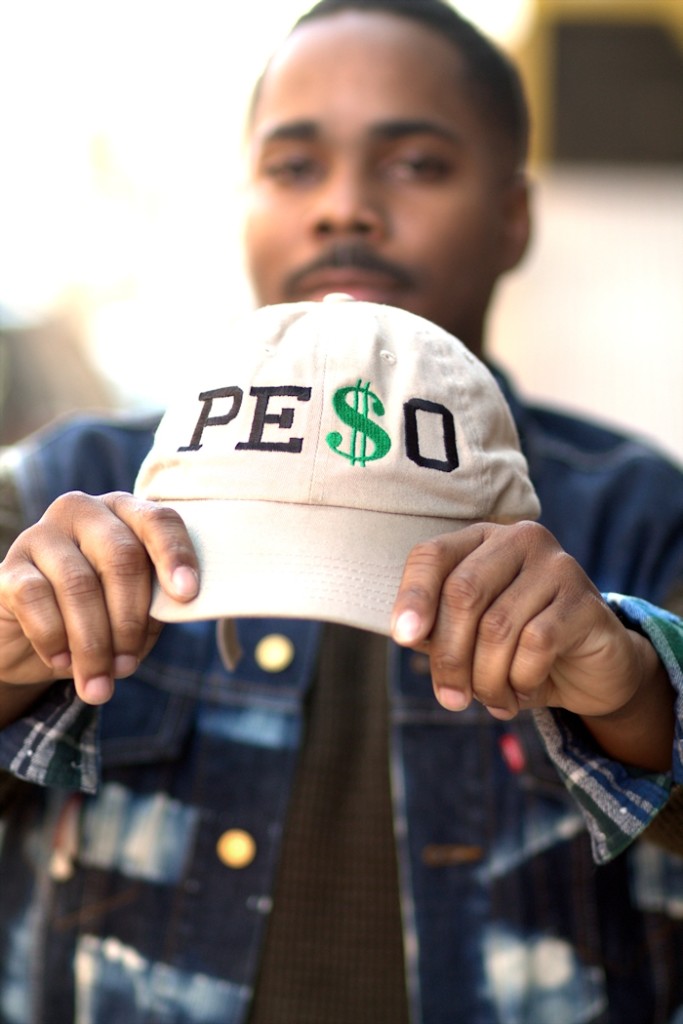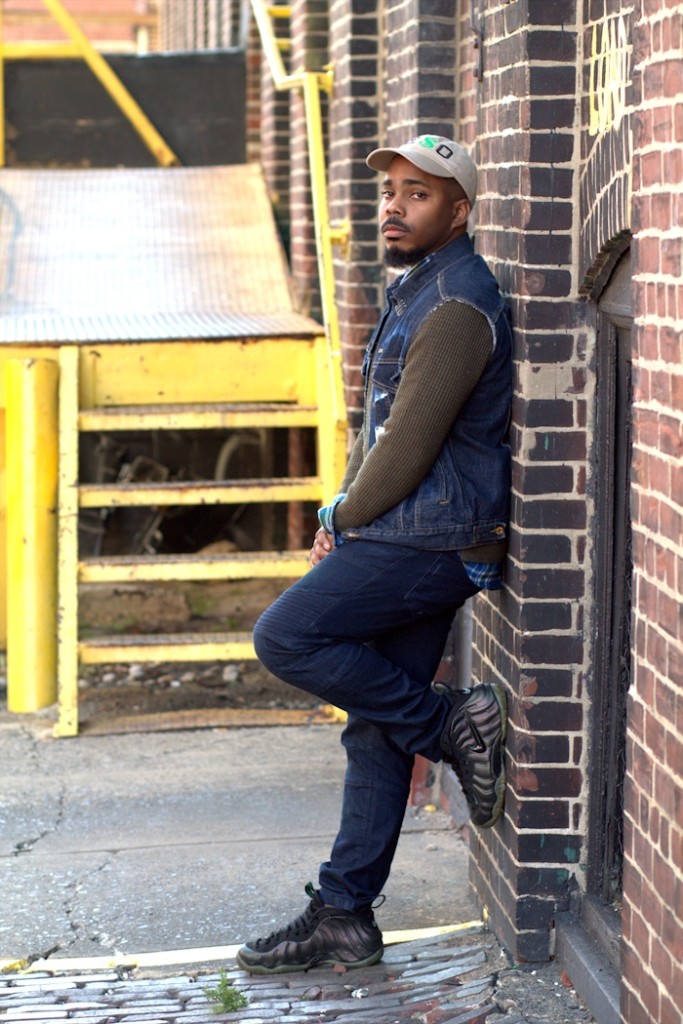 What He Wore
Denim Vest: H&M
Thermal: Primark
Jeans: GAP
Sneakers: Nike
Time to break out your double denim!
Our friend Peso comes through the site once again to show of a street wear inspired look.  
One of the great things about these type of looks is the different hue styles you can play with. For his look, Peso opted to go the dark, hue blue denim route. He paired his denim jeans with a sleeveless denim vest.
Continuing with this theme, Peso wore a olive sweater and underclothes it with a long-sleeve button up shirt. It's the perfect mix of street and casual apparel.
So, how do you feel about this particular look? Feel free and share with us in the comments section below.
Thanks for reading!