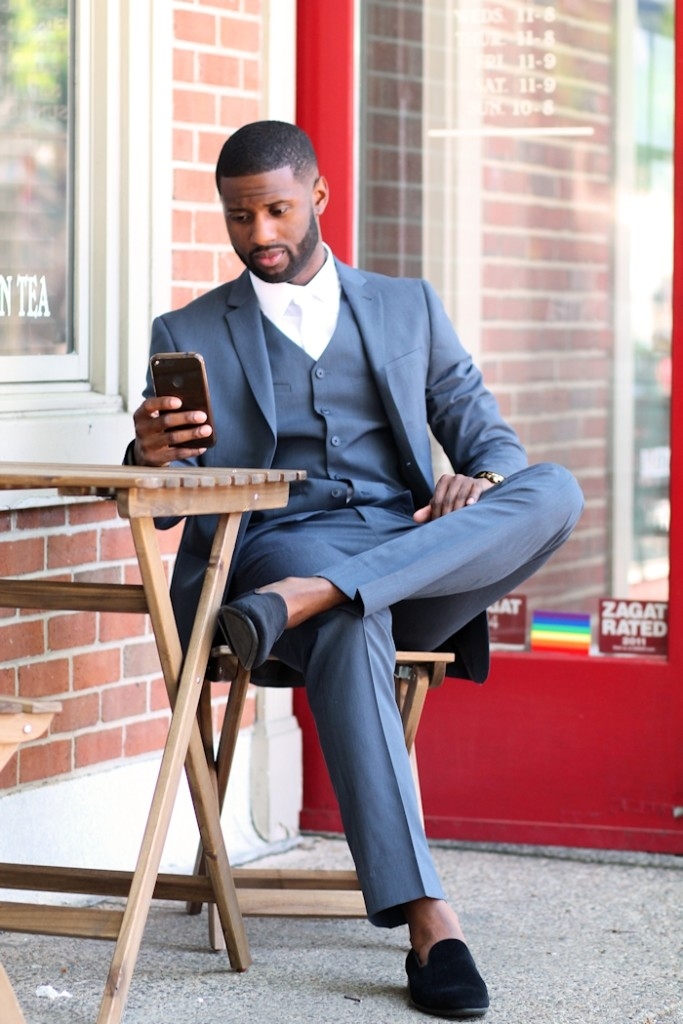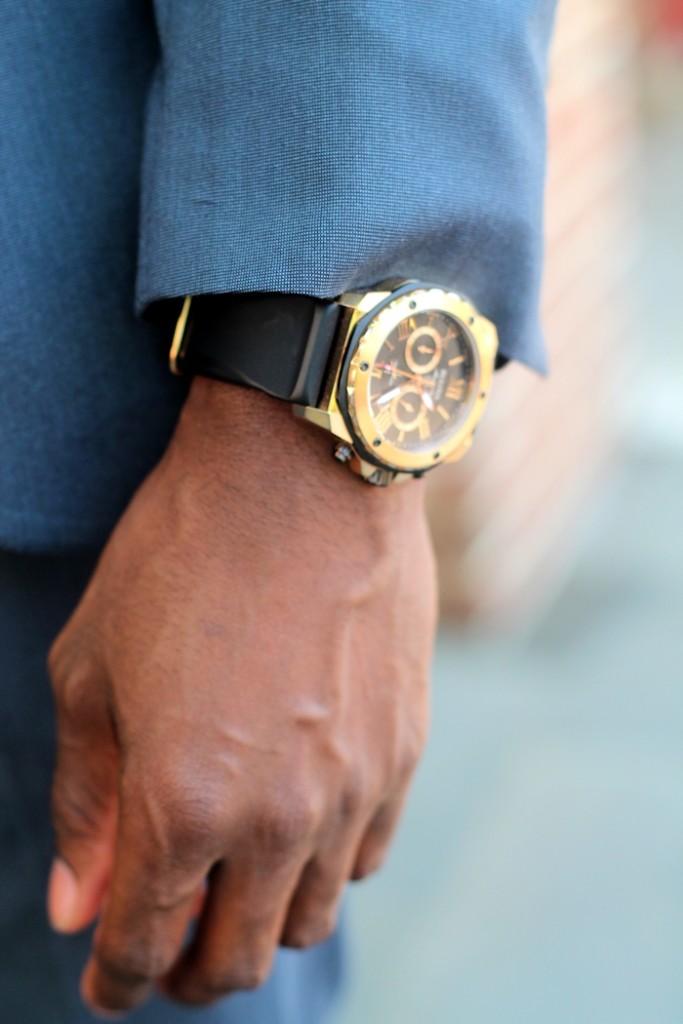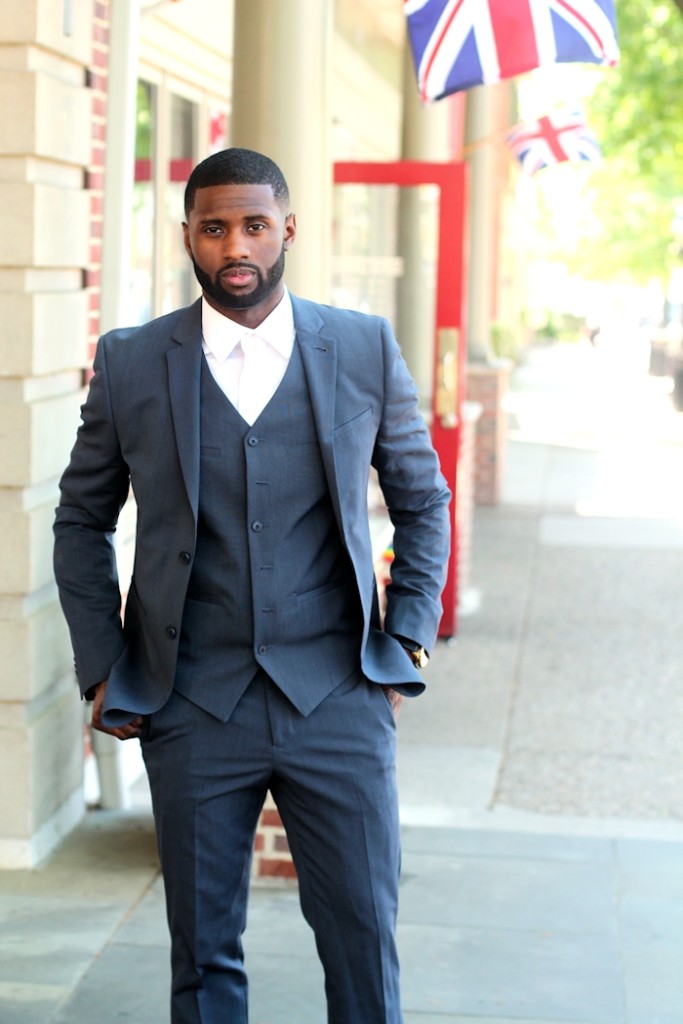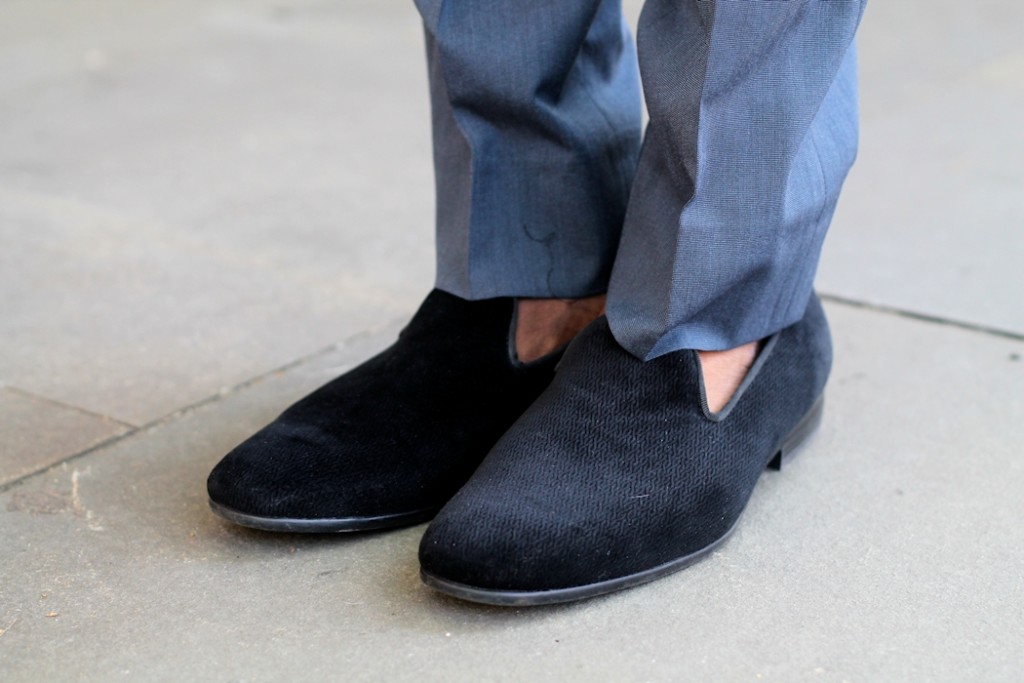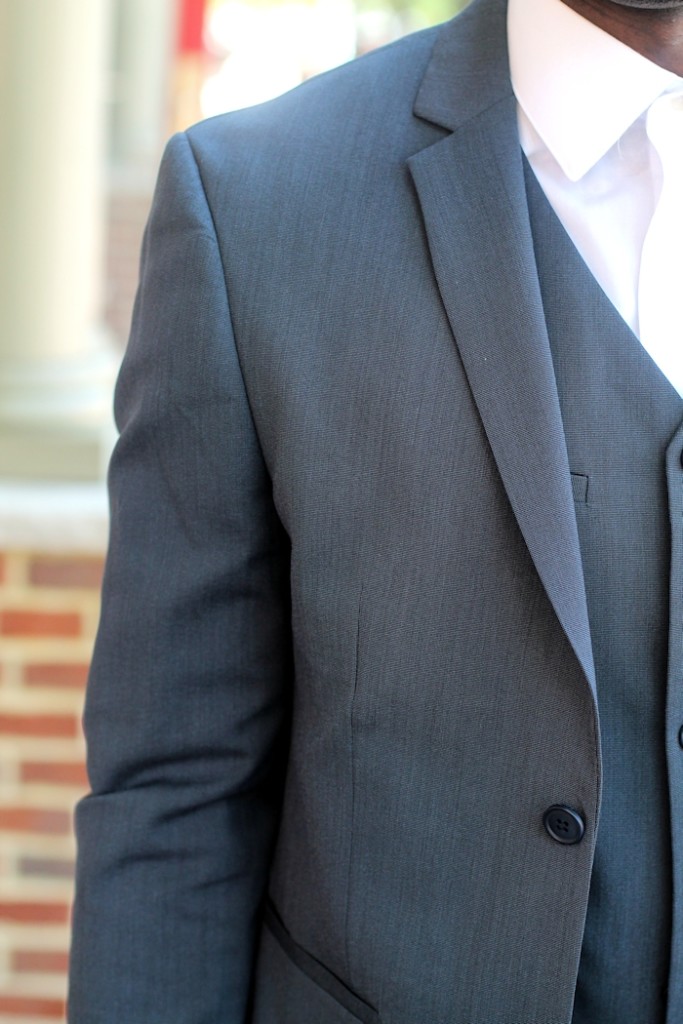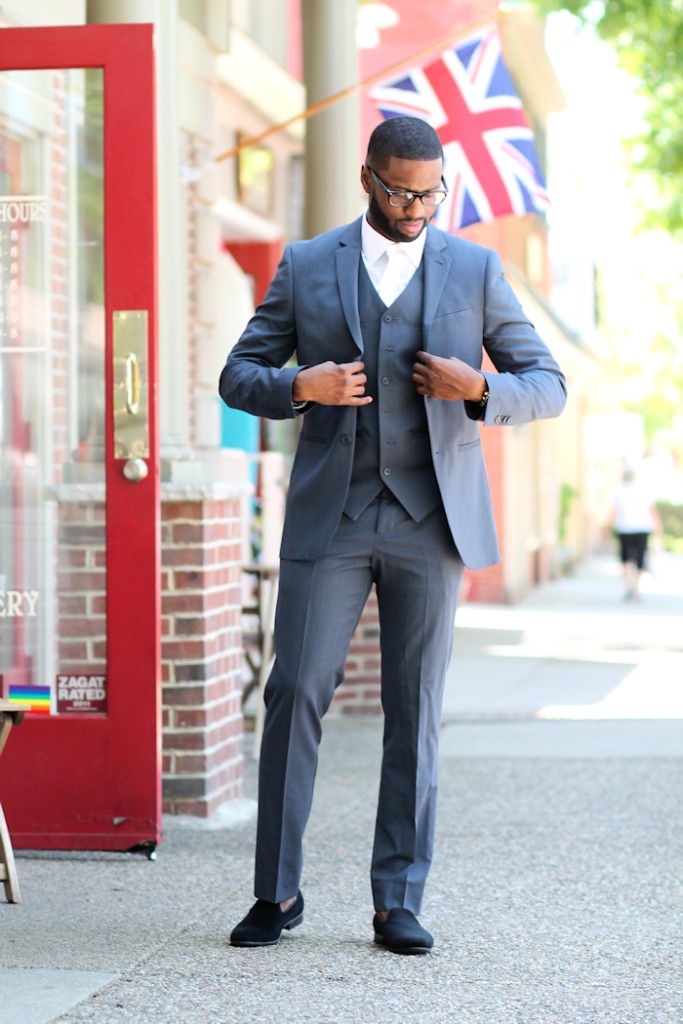 What He Wore
Suit: ASOS
Loafers: ALDO
Watch: Bulova
As the old saying goes, "You look good, you feel good!" Having said that, one of our well dressed gentleman, Adonis, proves just that. In a previous post found here, the crew next white tee was the focus point. Today is a different story. Here, Adonis get straight to business in his dark grey, three-piece suit.
In terms of color, Adonis decided to go with a very neutral palette. This particular color scheme is ideal for a day at the office or job related function. As a contrast against the grey hues, Adonis paired his suit with a white button up and black loafers. 
So, how do you feel about this particular look? Feel free to share with us in the comments section below.