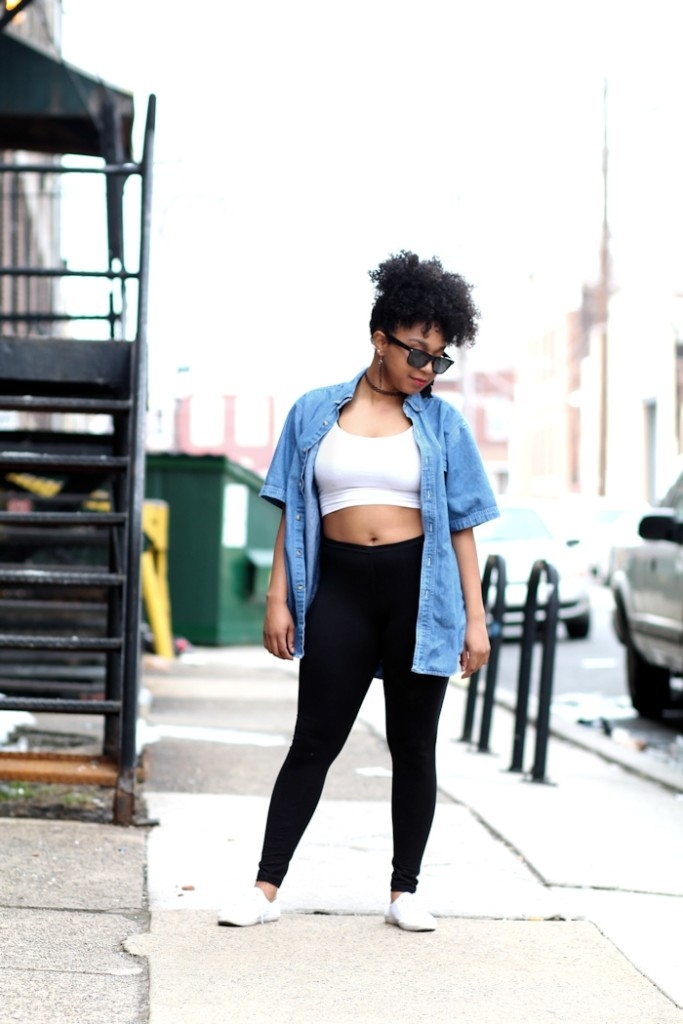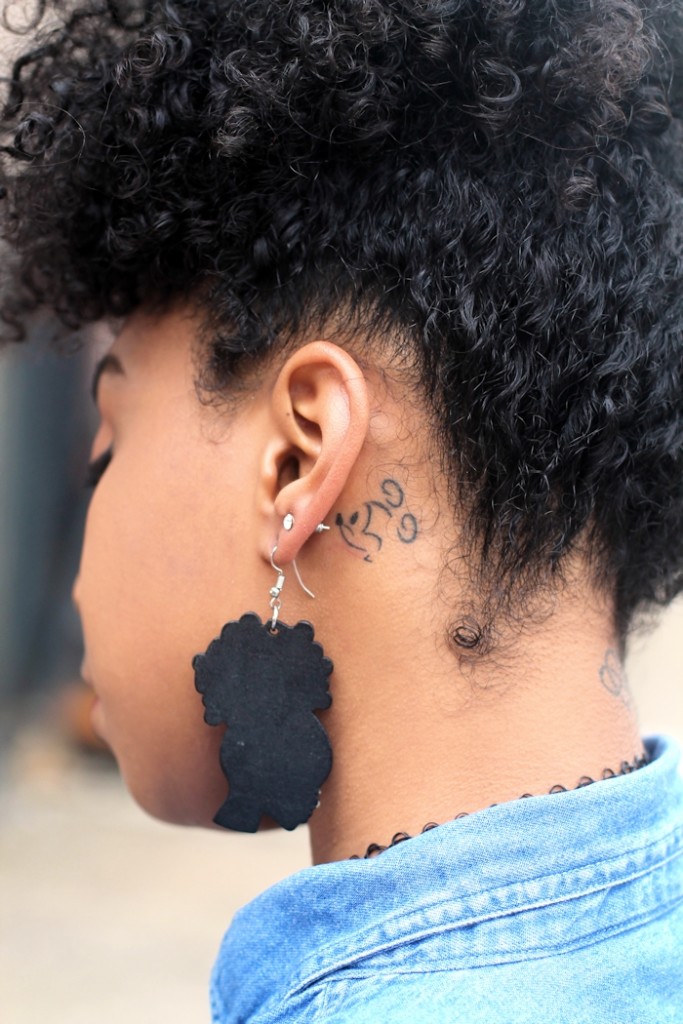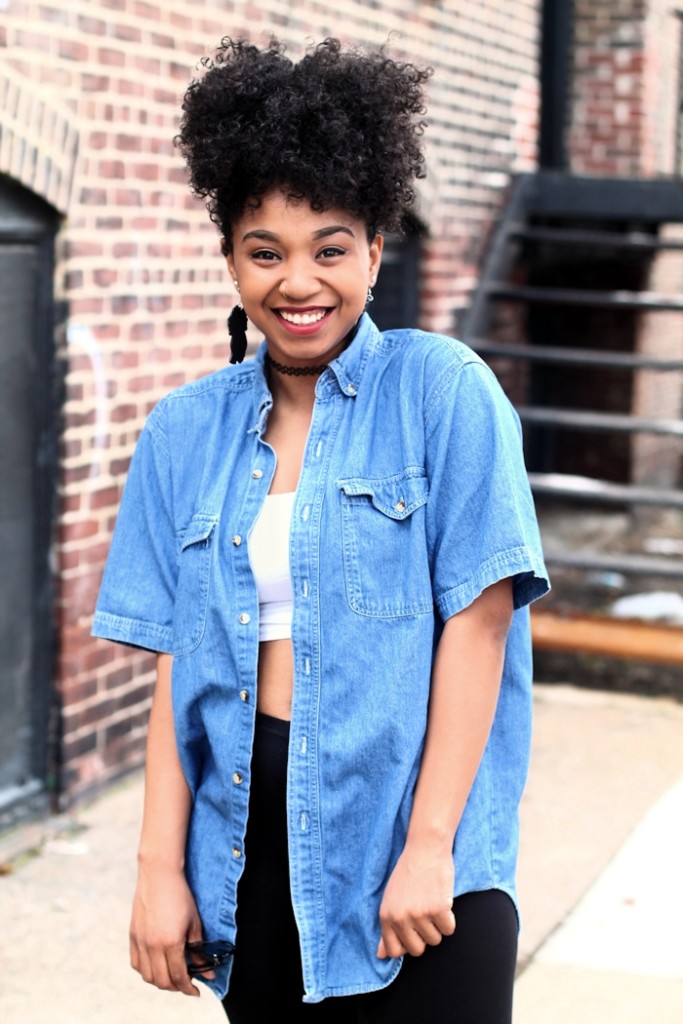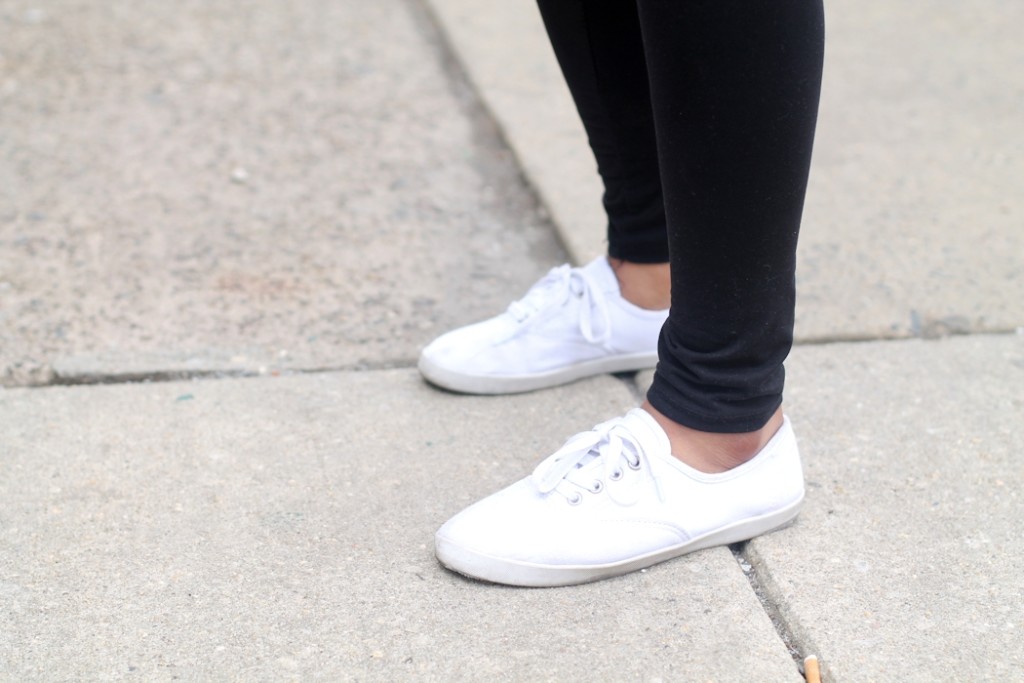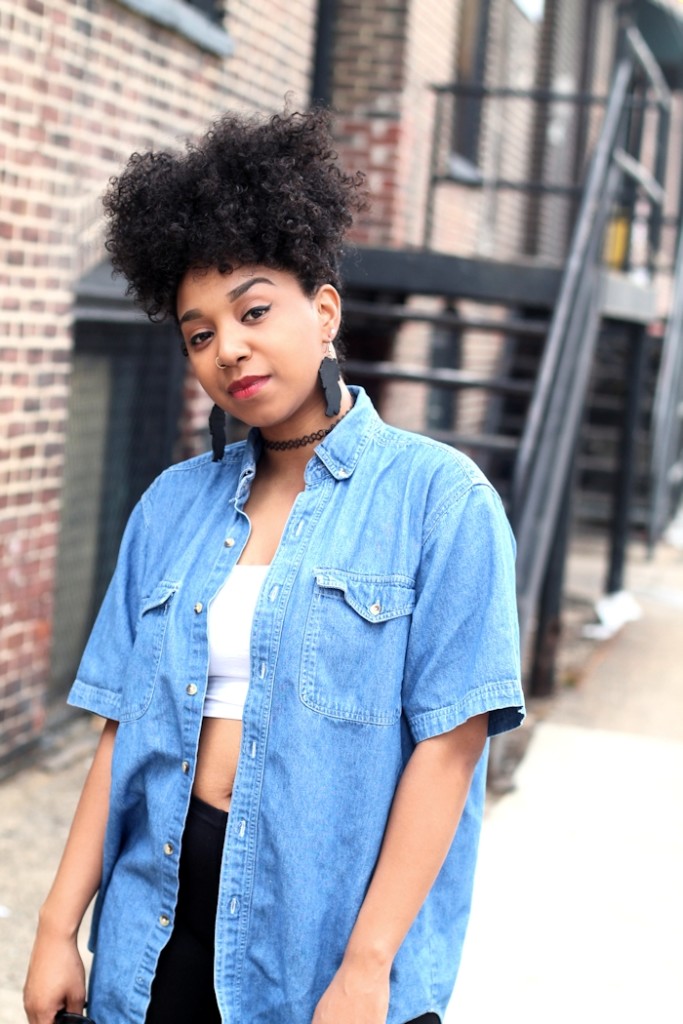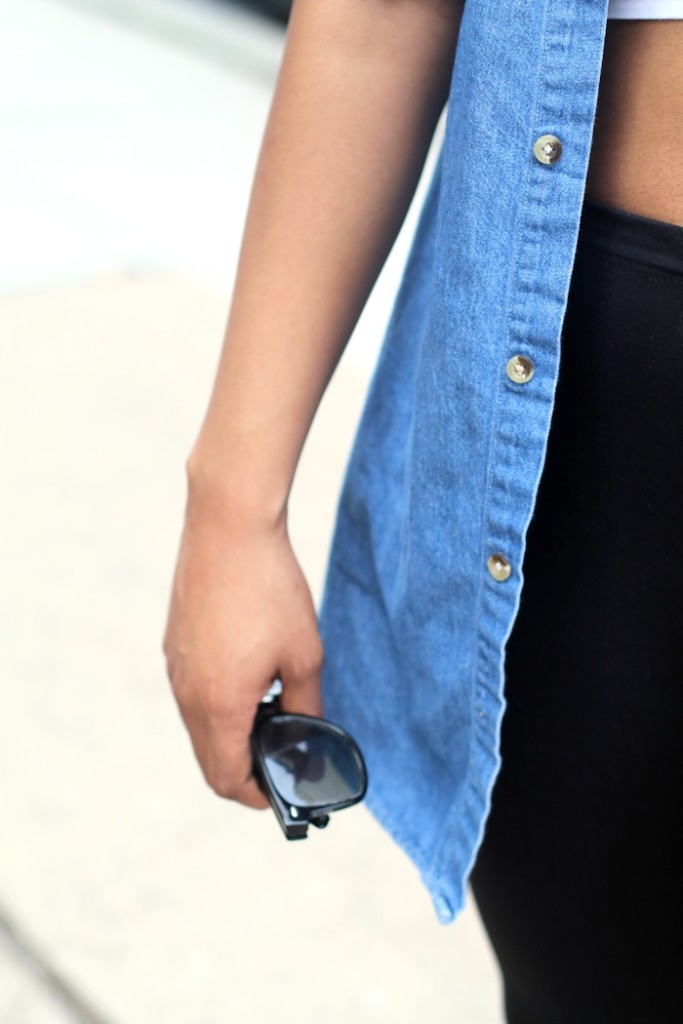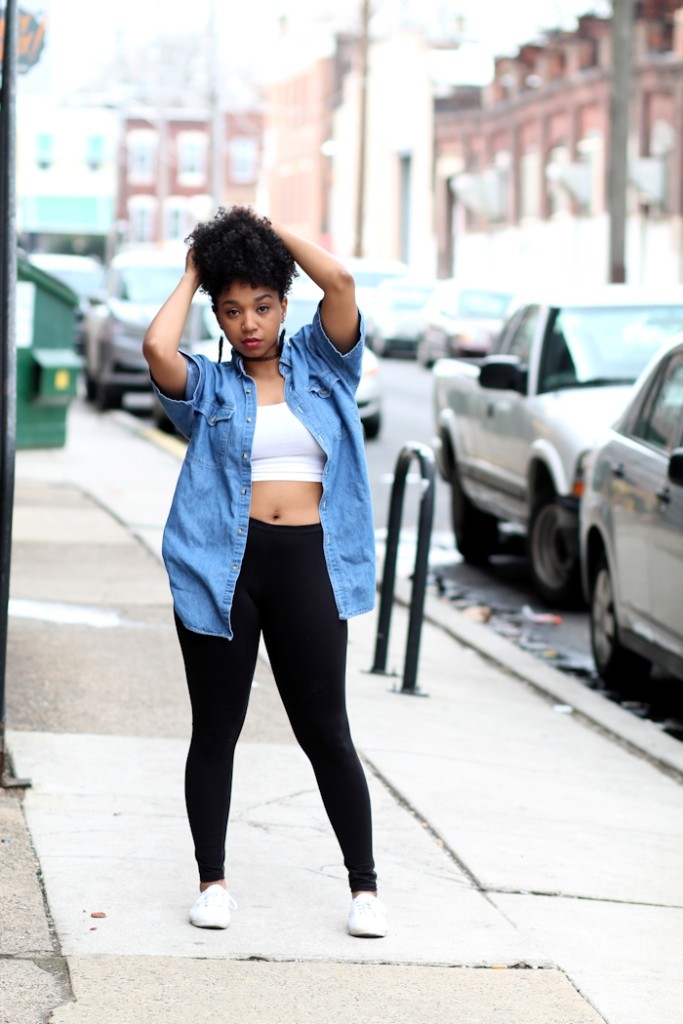 What She Wore
Denim Shirt: Thrifted
Shirt: Forever 21
Sneakers: Payless
Sunglasses: H&M
Summer is officially here! So, what does that mean? Less clothes and  more skin of course!
Today, Brandi tackles the first week of summer in her her 90's inspired getup. While channeling her inner Fly Girl persona (It's From in Loving Color you babies), Brandi styled her thrifted denim shirt with a white crop top from Forever21. As you can see, baggy denim shirts and cropped tops compliment each other quite well. Continuing with this theme, Brandi styled the rest of her outfit with a simple pair of black leggings and her favorite all white canvas sneakers.
So, how do you feel about this particular look? Feel free to share in the comments section below.
Thanks for reading!