As an accessory originally created for women, the fedora has been a popular item since the late 1880s. The name "fedora" was adapted from the play Fédora by  Victorien Sardou in 1882. In the American adaptation of the play, Princess  Fédora wore a low fitting hat with a creased brim. Over the next decade, fedoras became a more popular and stylish head accessory for women. Similar to women, men began wearing the fedora hat as well. The hat was most recognized during the American gangster era from the 1920s to the 1950s.
This old school hat is no stranger to our new generation of trend setters and fashionistas. Unlike other head accessories, the fedora is trendy, yet offers us protection from the suns harmful rays.
We at the UnregisteredStyle like to take our street style and transition to the country. Below, I demonstrate how to wear a wide brim fedora in summer street attire.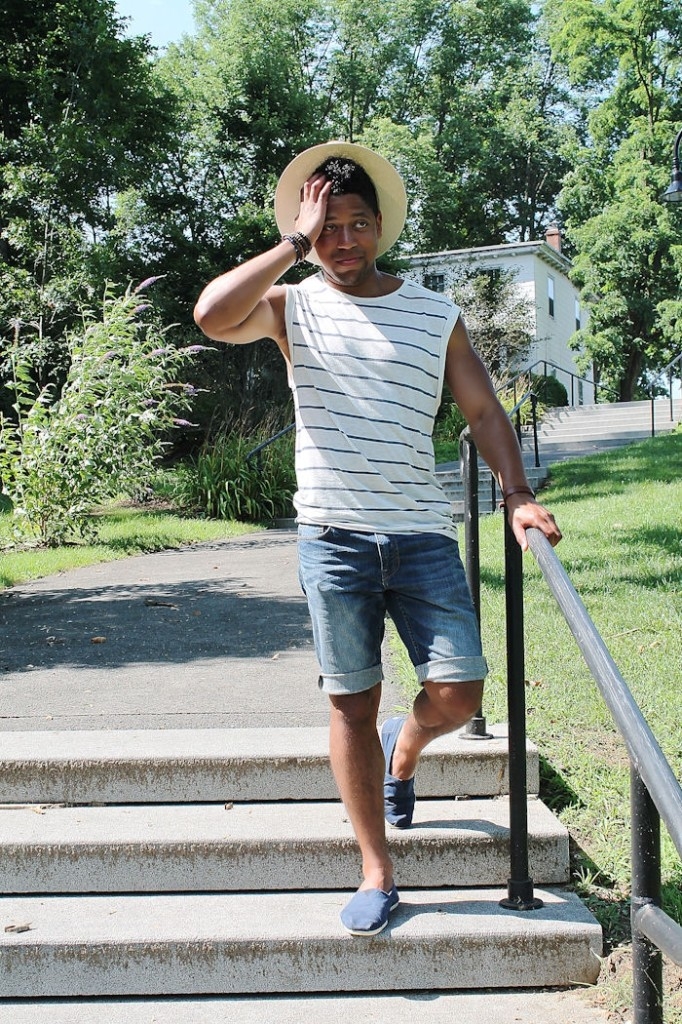 "I can wear a fedora during any season. However, today I chose to wear my fedora as an alternative for a bad hair day."
Unlike the standard fedoras sold in the past three years, the wide brim fedora offers a different look for 2013. As mentioned previously, the wide brim eludes a "hispter" or "bohemian" look, which is very popular. Most of our favorite magazines and websites feature this accessory on their advertisements and models. For example, every time I pass stores like GAP, H&M, and Banana Republic feature models wearing large brim fedoras. 
This particular wide brim fedora was not purchased from a popular retail store. I actually went out to both Target and Wal-Mart and stumbled across various hats. Not only did these fedoras enhance my summer look, they were also affordable. The most I paid for a fedora was $20.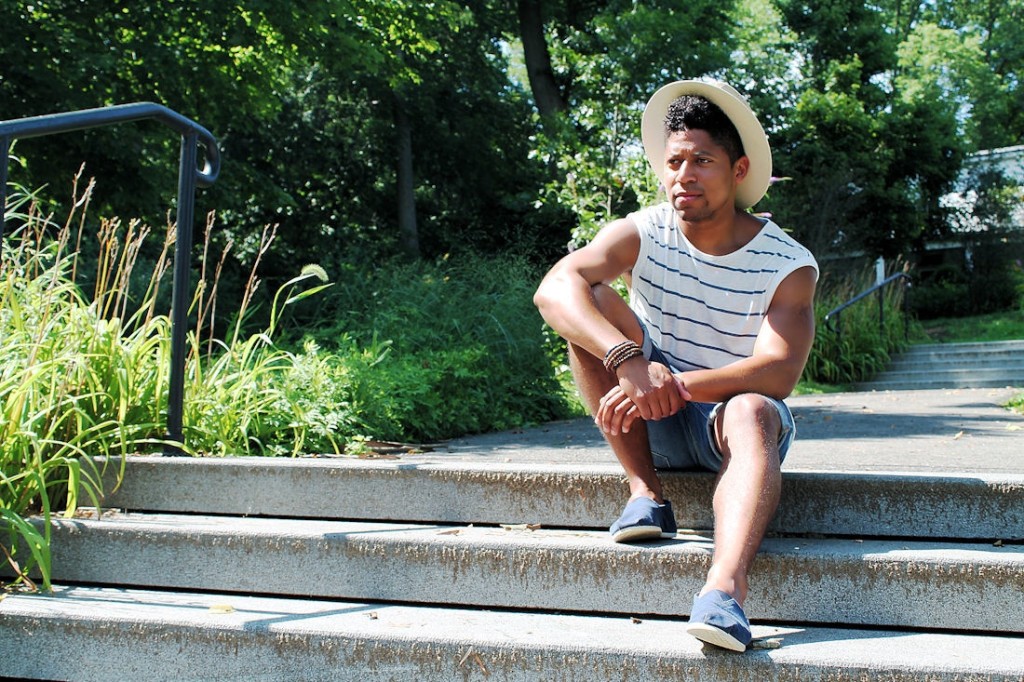 We must remember that the fedora is just an accessory, not an entire outfit. So, it is important for our accessories to compliment the overall outfit. Today, I was going for a comfortable, yet trendy street look. More specifically, this outfit is very comfortable and can be worn to various venues around the country. I decided to wear a striped, tank from ASOS, customized cut off shorts from American Eagle, and a pair of navy TOMS.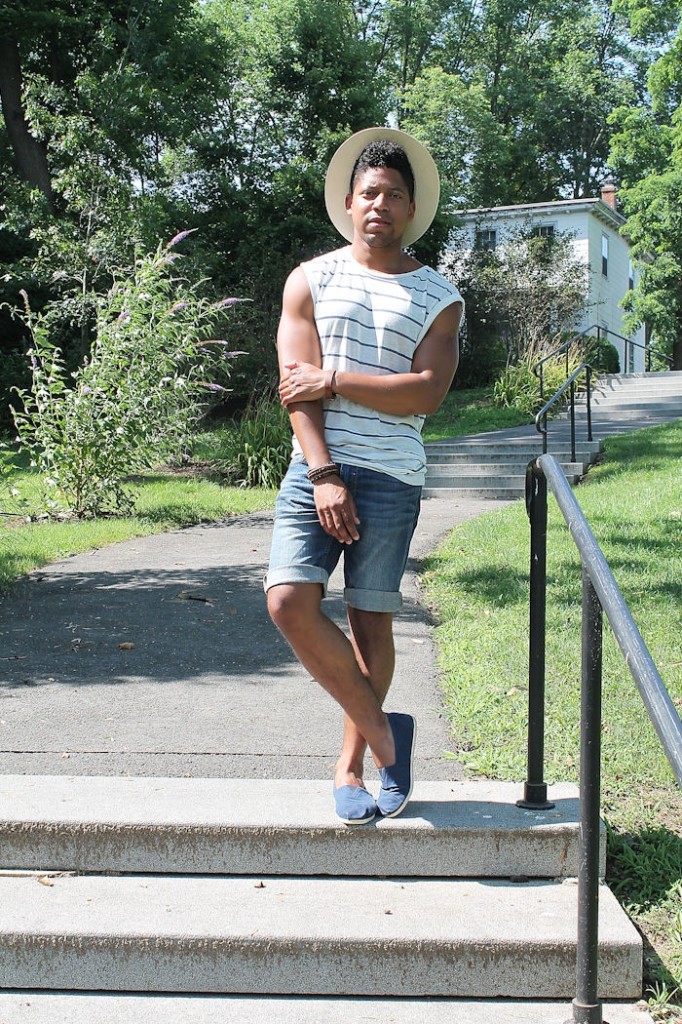 For more looks, you can follow me on Instagram @Karmike.