With the end of summer right around the corner, we are offering different opinions on how to dress for the remaining days of the hottest season of the year.
Do you remember Janaia? Her personal style contributions from our spring 2013 season can be found here and here.
"​I like to call myself as the fashion chameleon. I am constantly changing my style due to social events or what ever mood I may be in. I love to role play with my style and just have fun!"
Standing just over 5 feet tall, Janaia took time out of her busy schedule to provide a bright and bold look for our female readers.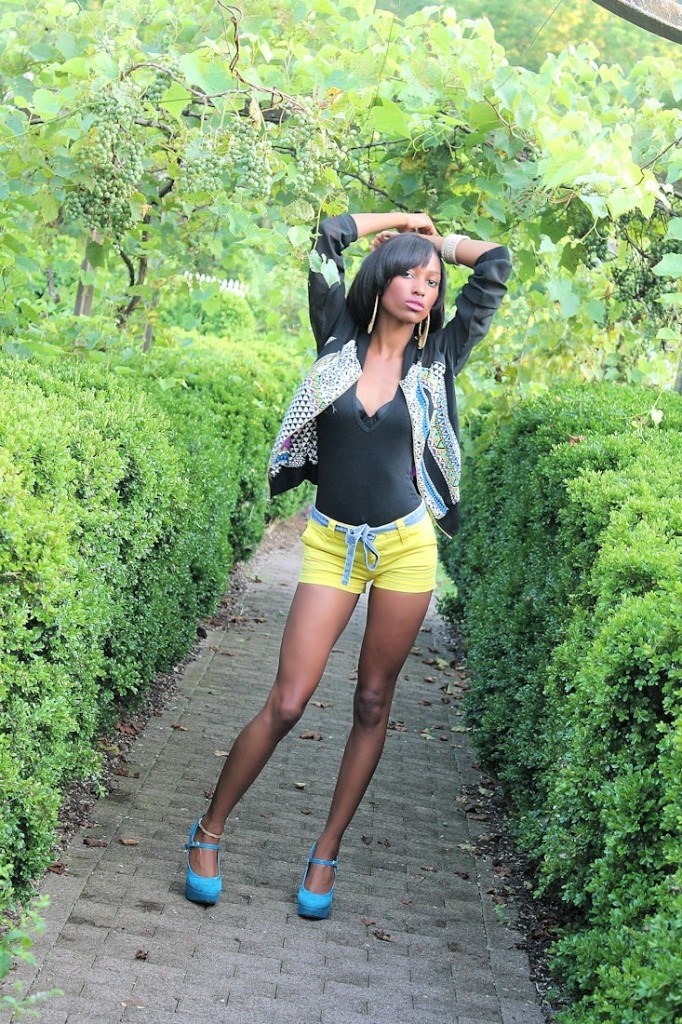 In the summer, the sun offers us intense sunshine that draws attention away from the neutral colors we typically wear during the cooler months of the year. There are specific set of colors that are able to attract sunlight and illuminate our eyes visually. These are known as our bright colors (Yellow, Orange, Red, Pink, etc).
Janaia's look consists of a color scheme that borrows some of the bright colors mentioned the previous paragraph, and transfers them throughout the entire outfit (You know I have a biased opinion about bright colors). More specifically, the color scheme of Janaia's entire outfit is taken from her hand picked, vintage, sheer jacket. The jacket consists of various tropical colors that are perfect for the summer.
"The jacket is the most appealing piece of my entire outfit. It has so many tropical colors in it that I am able to have fun dressing it up to go out!  It's a pure Island banger!"
We can definitely imagine Janaia headed out to the streets of Miami or Vegas with this look! Let's take our imagination a step further. We can see this outfit worn beyond the United States in exotic locations like the Bahamas, Costa Rica, or Belize.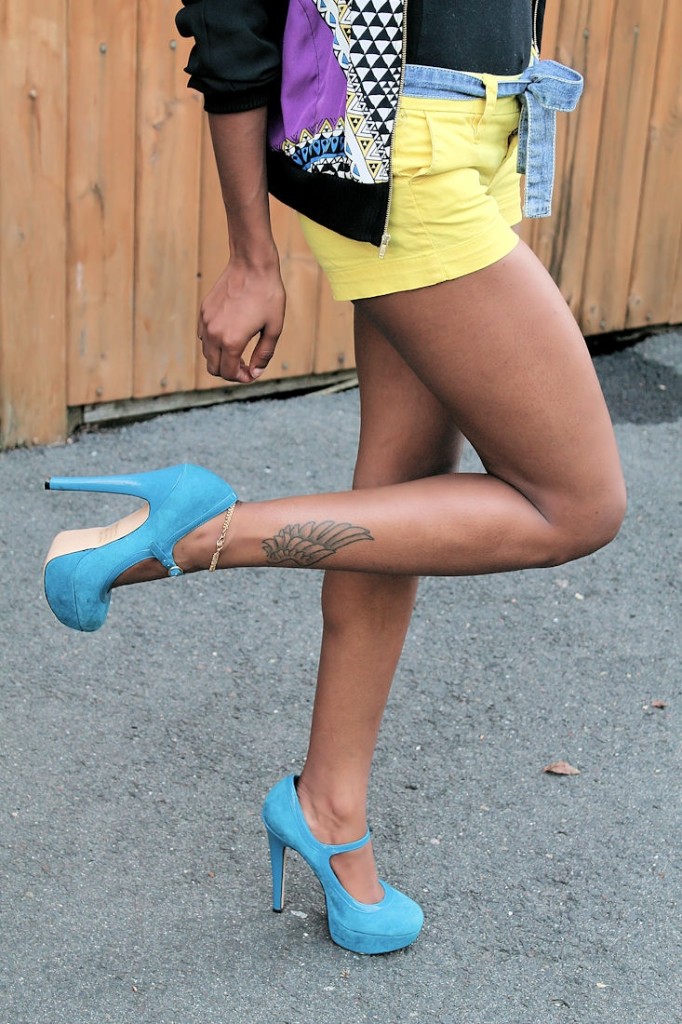 "Whoever said that money can't buy happiness, simply didn't know where to go shopping" ― Bo Derek
Janaia knows exactly where to shop since her clothes were purchased from a variety of retail stores. The jacket was purchased from Nasty Gal, which is an online vintage apparel store. Under her jacket, Janaia is a wearing a black body suit purchased from BEBE.  For the bottoms, Janaia is wearing  shorts from Forever 21 and a pair of platform heels from Bakers.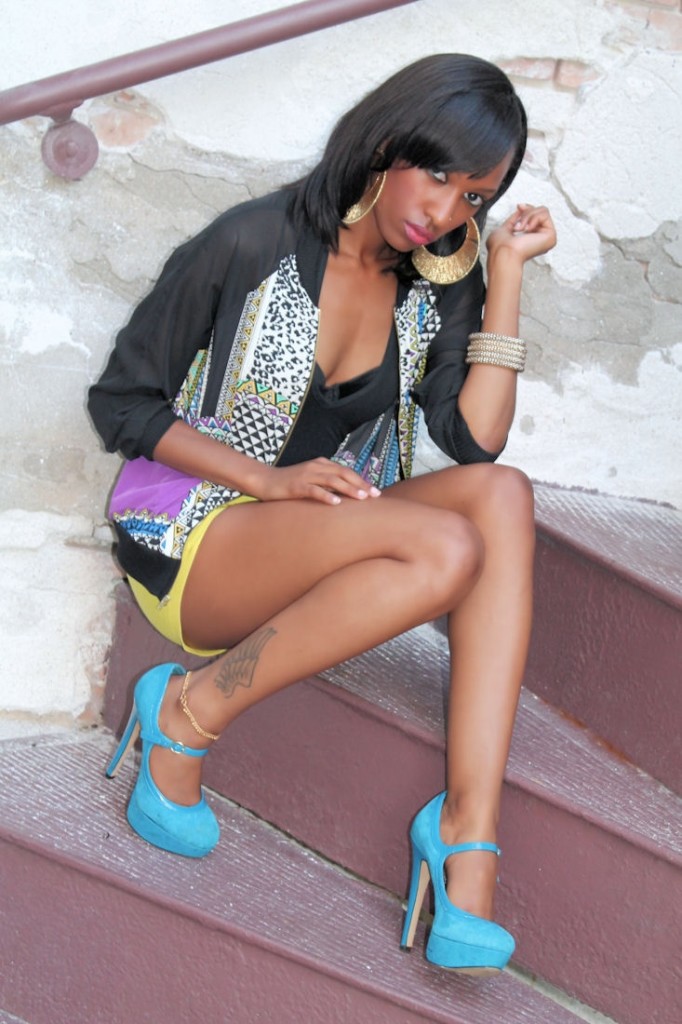 For more looks, follow Janaia on Instagram @je_naia.