Without a doubt, floral prints are blossoming and taking over another summer. More specifically, floral prints offer a distinct look in both white and bright colors during the hot seasons. This summer, flowers are invading not just tops and bottoms, but shoes, head wraps, jewelry, bags, swimsuits, and small accessories. Any flower can be incorporated into an entire outfit.
Since summer began a couple of days ago, we took the opportunity to focus on floral leggings. More specifically, what colors to wear with floral attire. Recently, we had the opportunity to work with Janaia again. She offers her take on how to wear floral leggings in rainy weather conditions.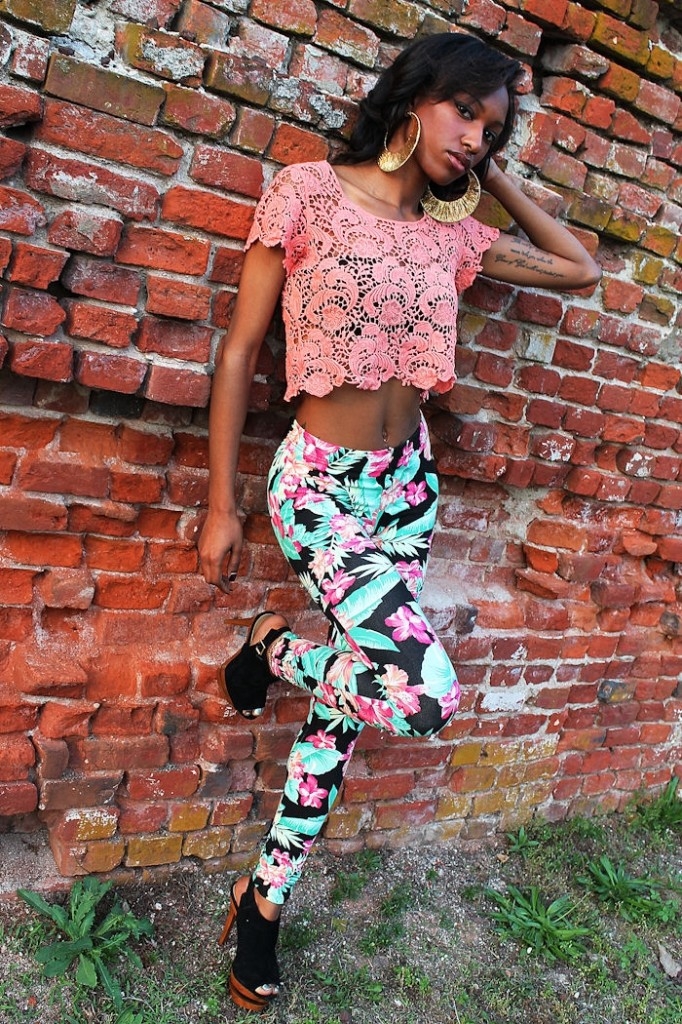 Floral prints offer individuality through pattern activity, color, and schemes and there are various ways to wear floral prints. Today, Janaia paired her Charlotte Rouse, floral print leggings with a stitch top. She chose a color from the print and wore a solid color top. Furthermore, by matching solid colors and patterns, Janaia is able to complement each part of her outfit.
Do not drive yourself crazy by trying to match floral tops and bottoms together.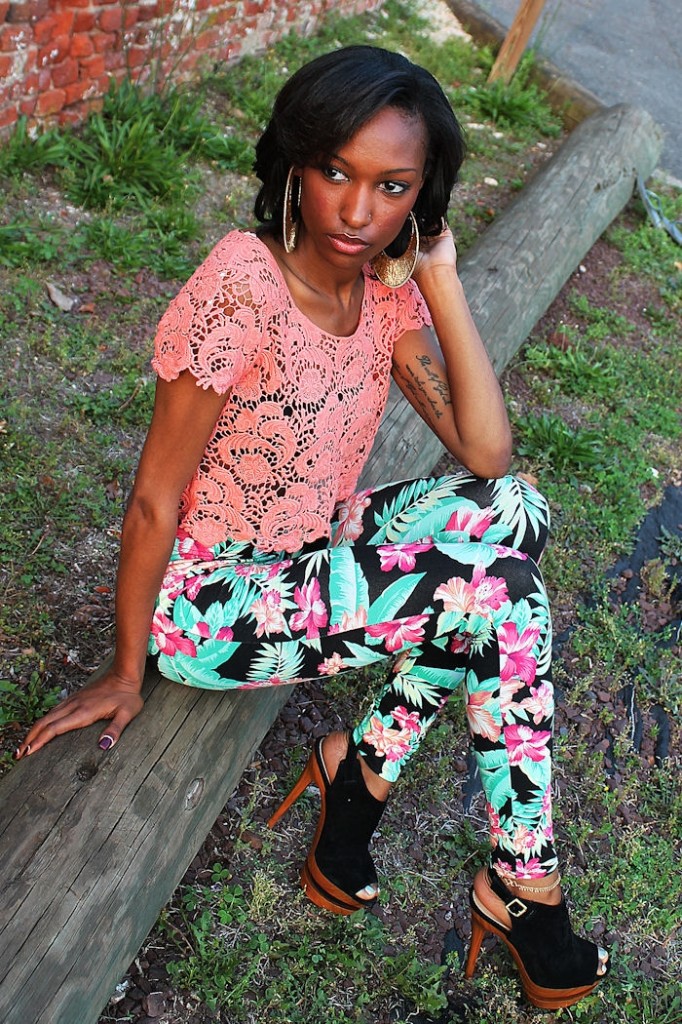 "This outfit is very versatile, you can wear it to various occasions. You would mainly wear it during the seasons of spring and summer due to its bright and floral colors. This outfit shows that you can be fun and still sexy at the same time." -Janaia
Combining floral prints with an appropriate shoe offers a great way to show off your sophisticated look. Most heels are perfect options to pair with floral leggings. More specifically, kitten heels, boots, and wedges are great for both office and party settings. 
Floral prints can be worn for the office and play. However, I highly doubt Janaia would wear this ensemble to a corporate office, unless she was trying to receive a raise. For bold work attire, Janaia could pair her floral leggings with a white blouse and blazer for a trendy look when she departs work at five.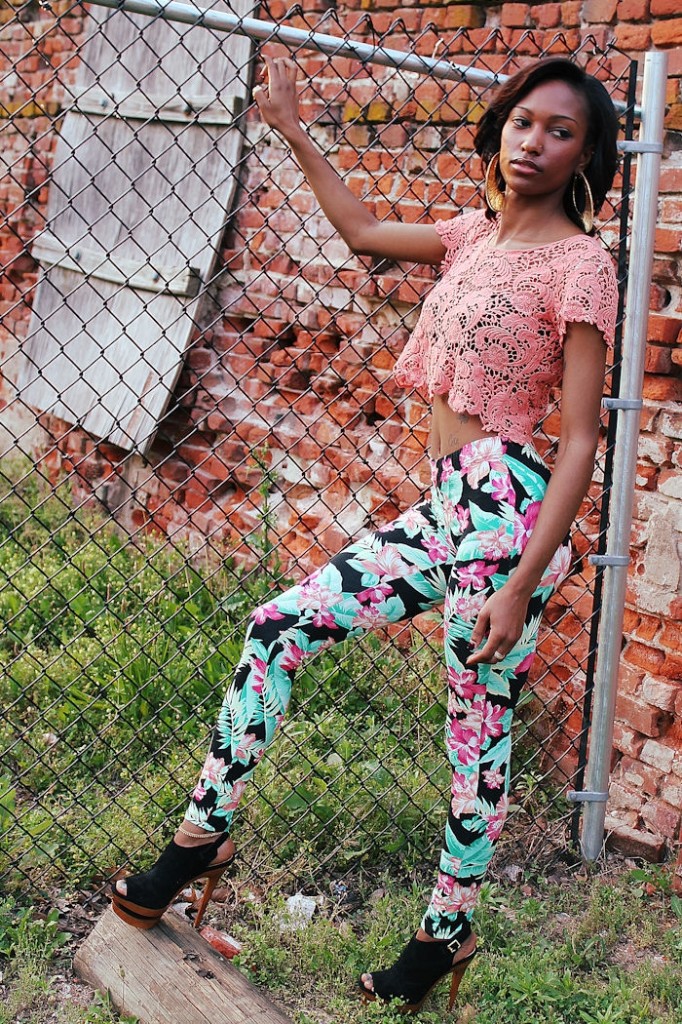 Thank you Janaia for your style. Please follow Janaia on Instagram.