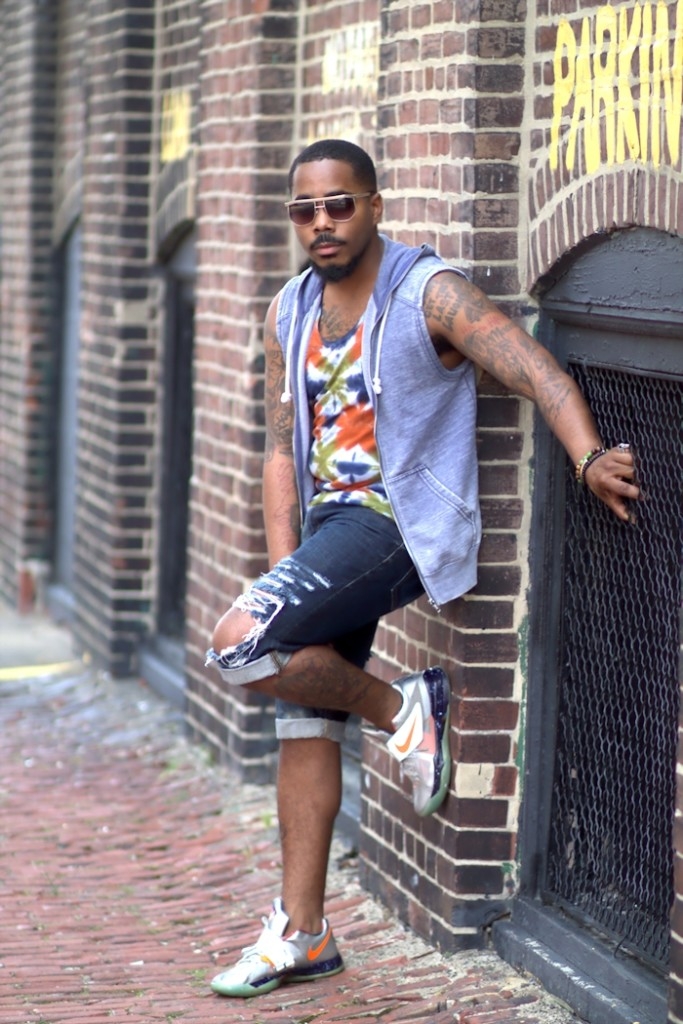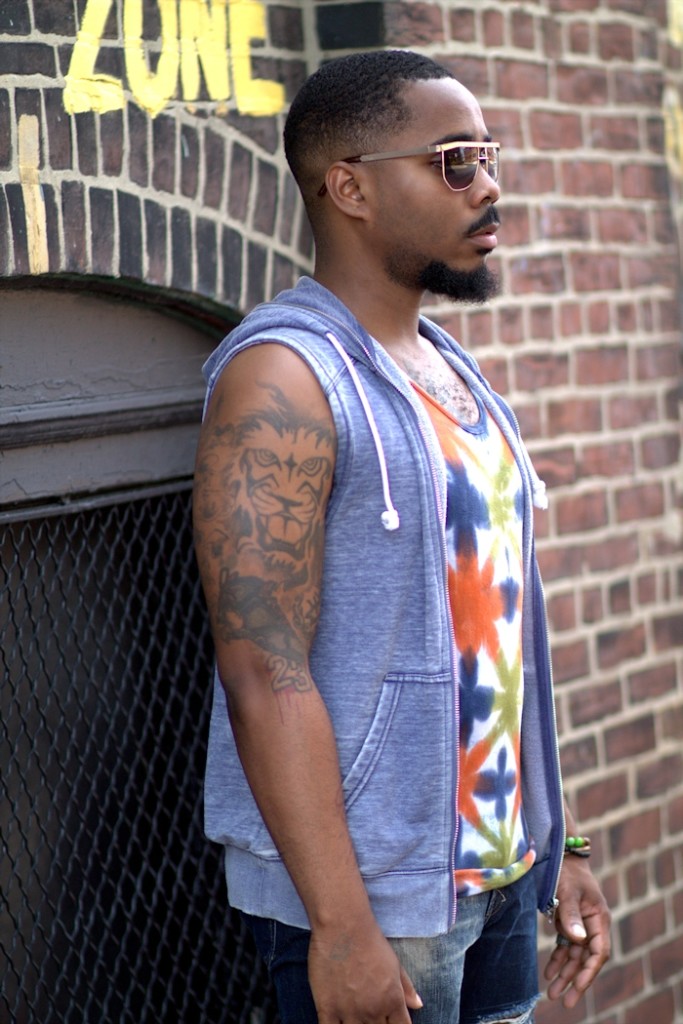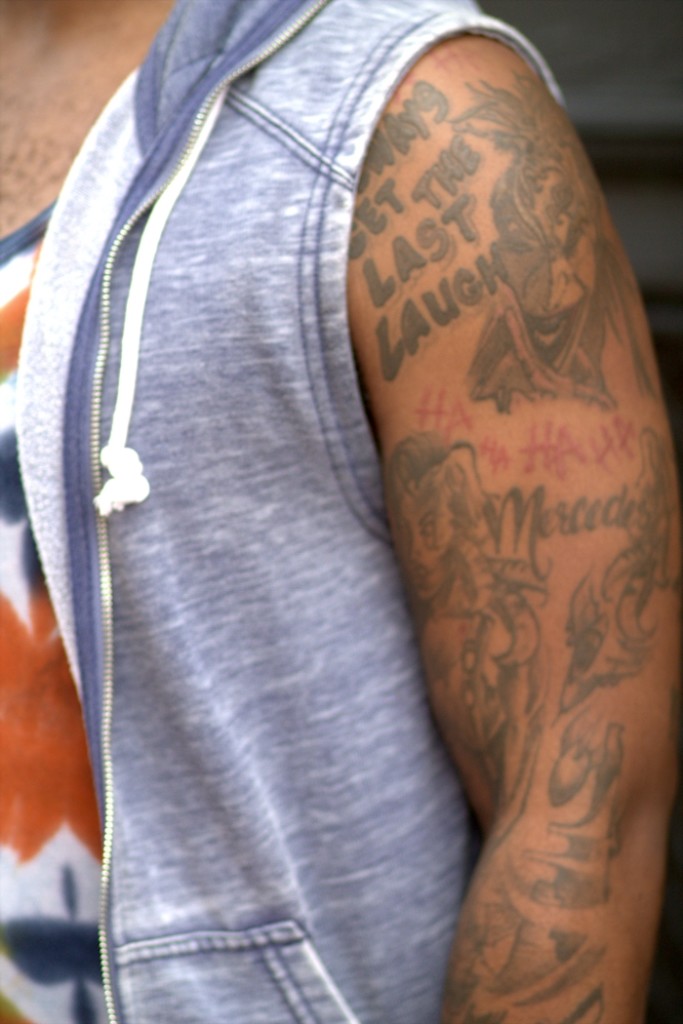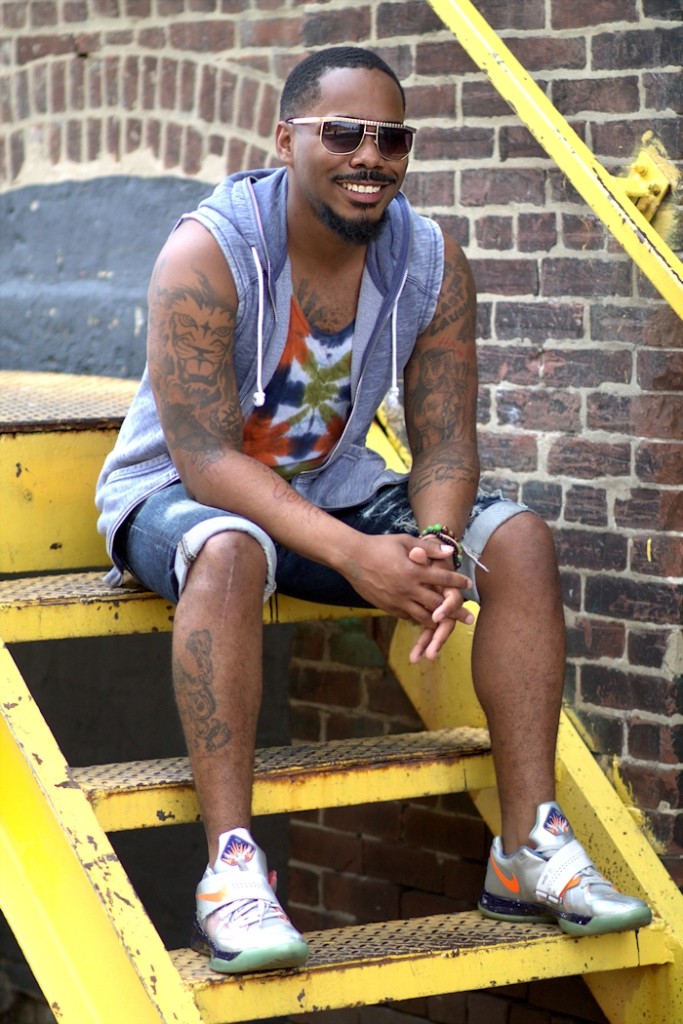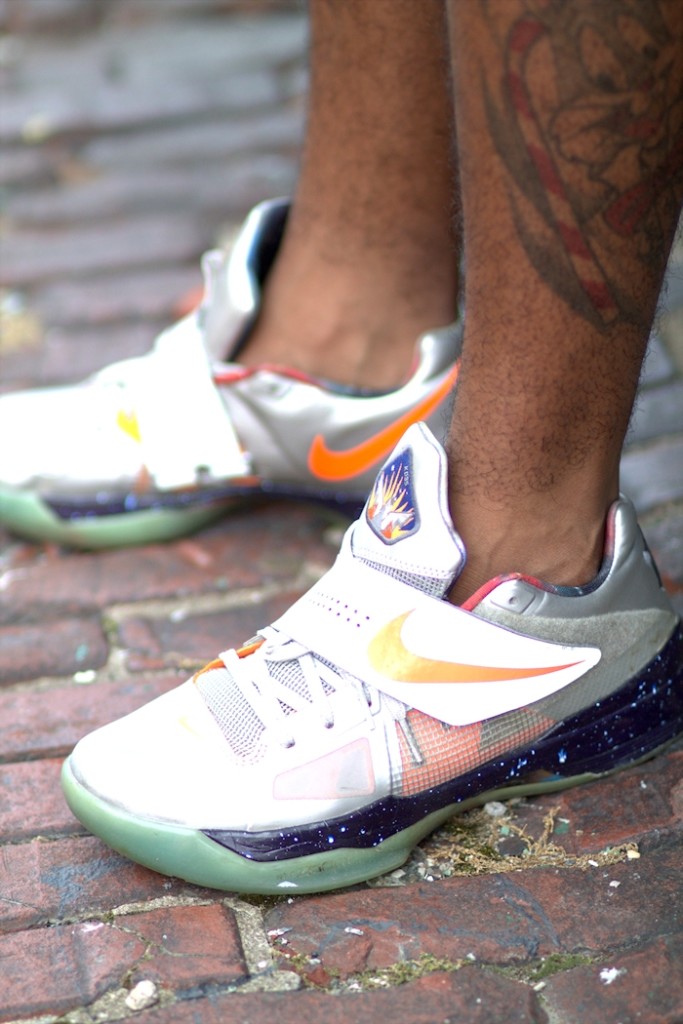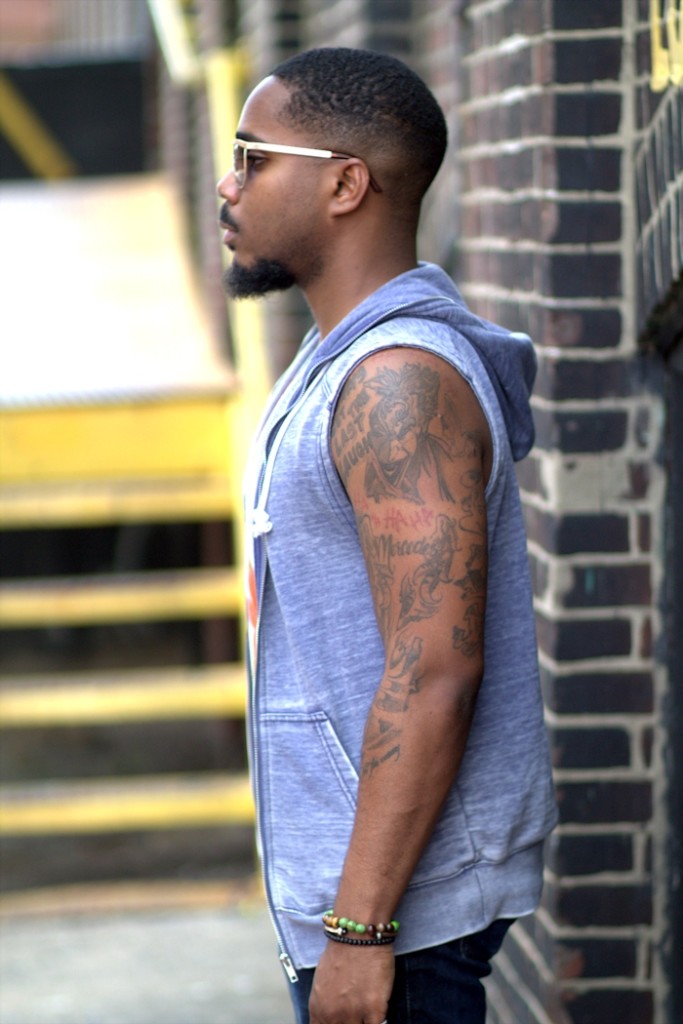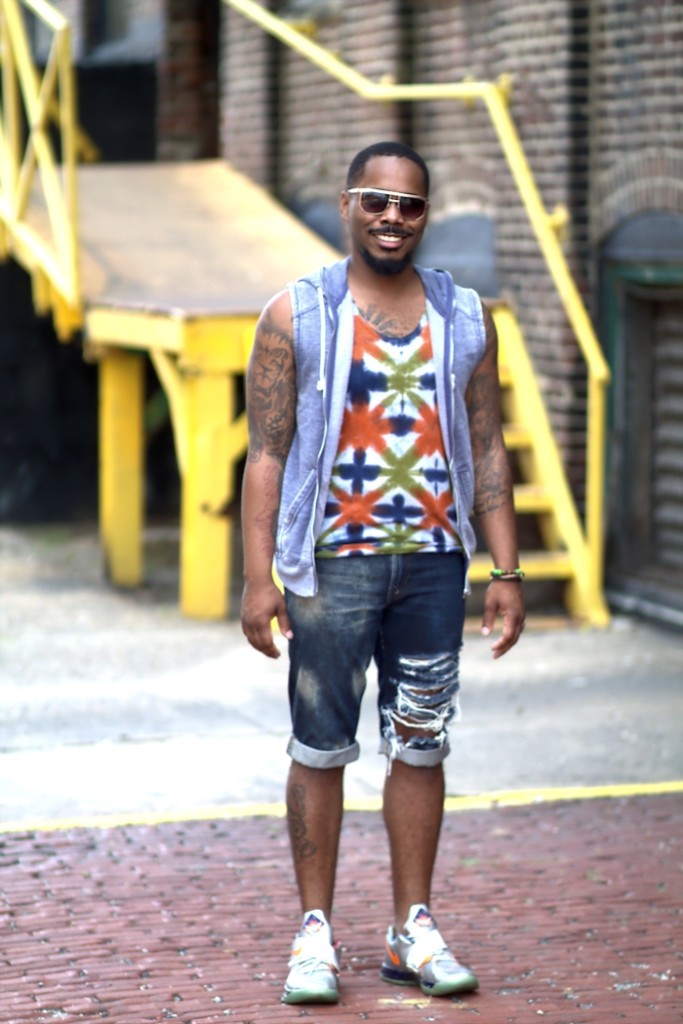 What He Wore
Sleeveless Hoodie: H&M
Tank: H&M
Shorts: Levis
Sneakers: Nike
Glasses: Primark
With just two days left in the season, Peso decided to shed a few layers in his sleeveless hoodie from H&M. Made from a soft material, this hoodie looks great with a solid color or printer top. In this particular case, Peso rocks his hoodie with a tie dye muscle tee. What makes this outfit pop are the colors. The navy and orange hues found in the shirt compliment the sleeveless hoodie quite well.
So, how do you feel about this particular look. Feel free to share in the comments section below.
Thanks for reading!