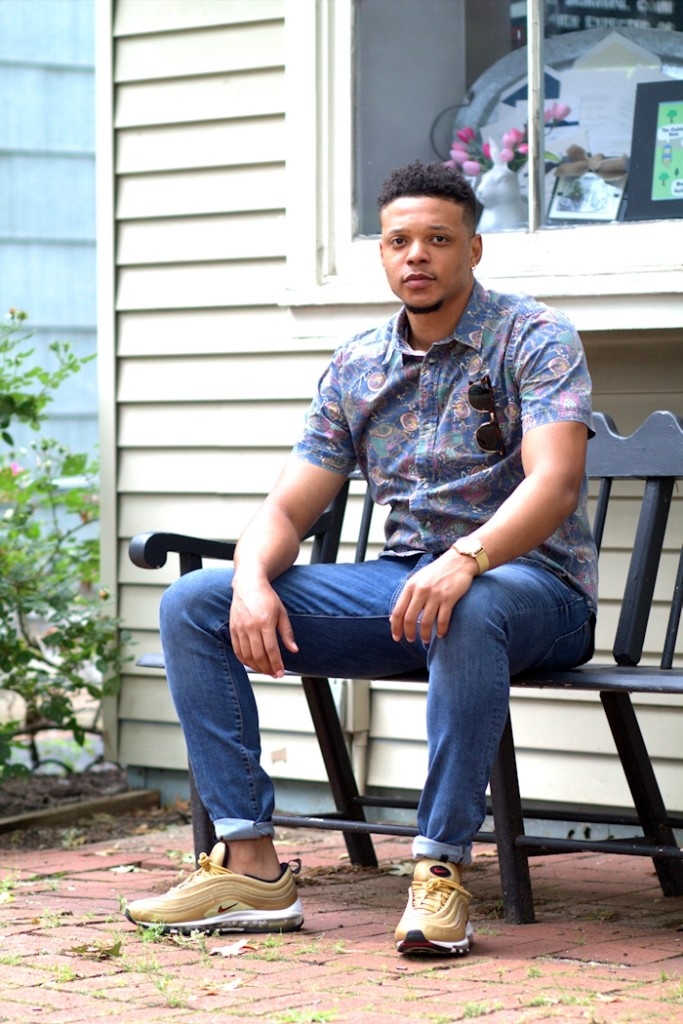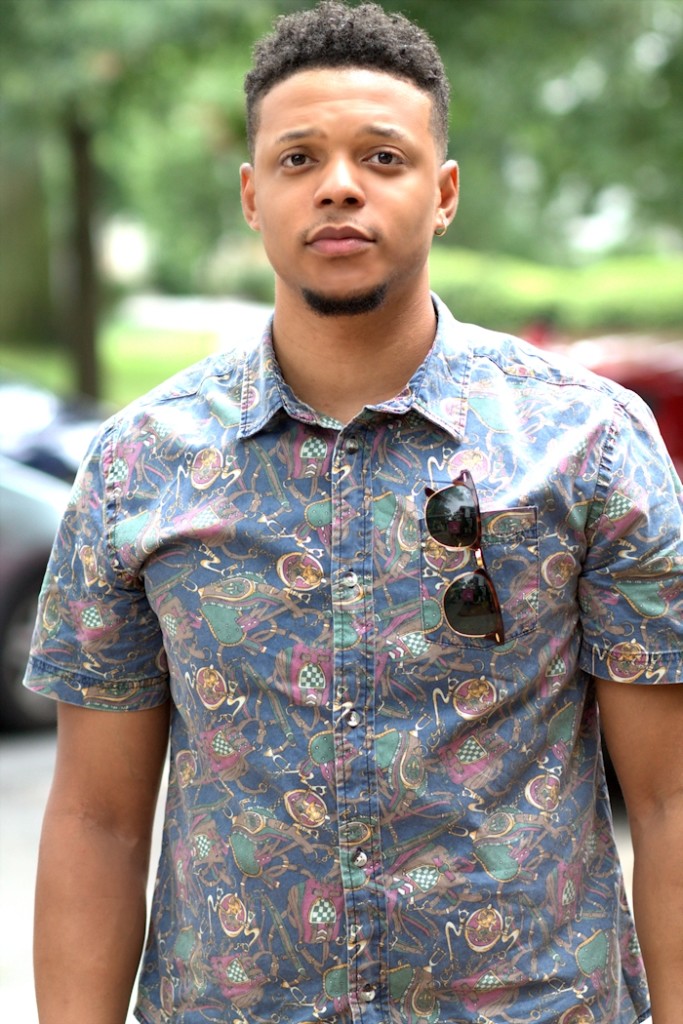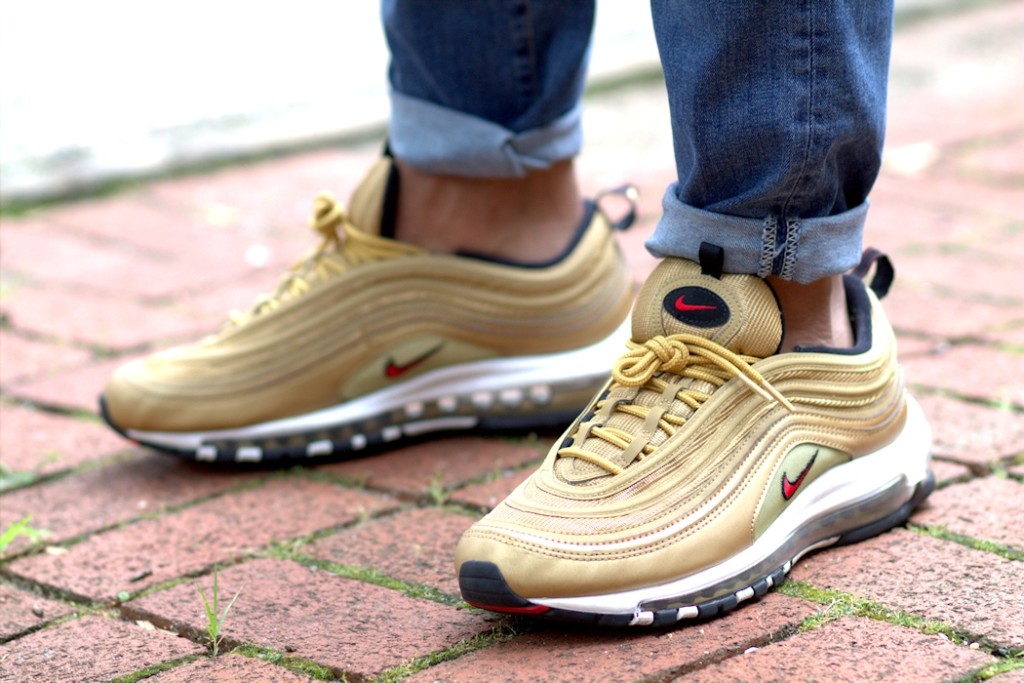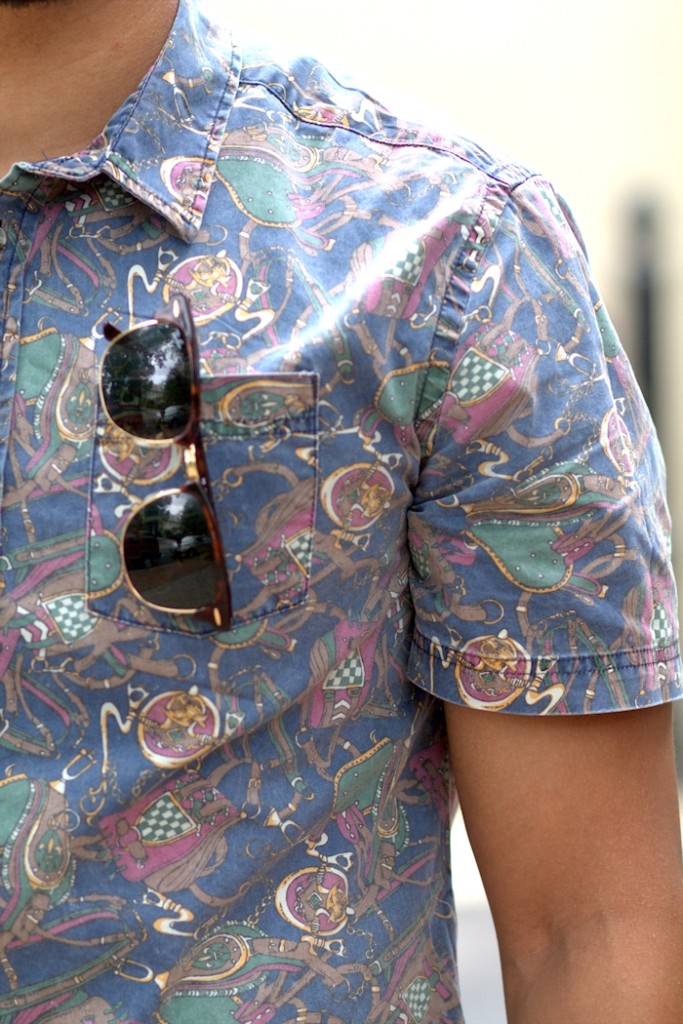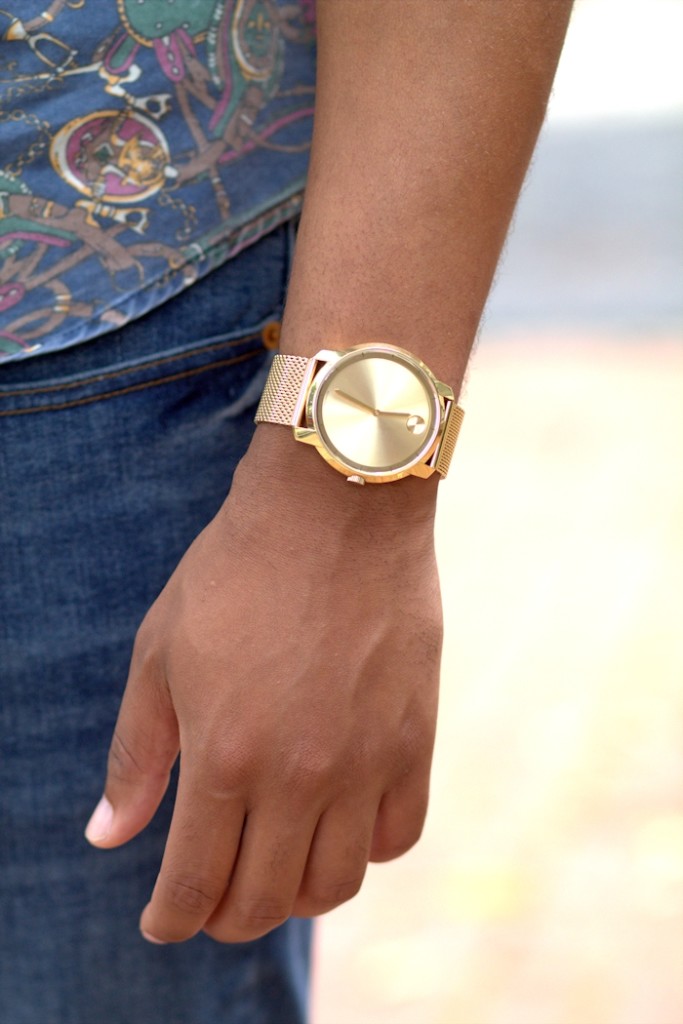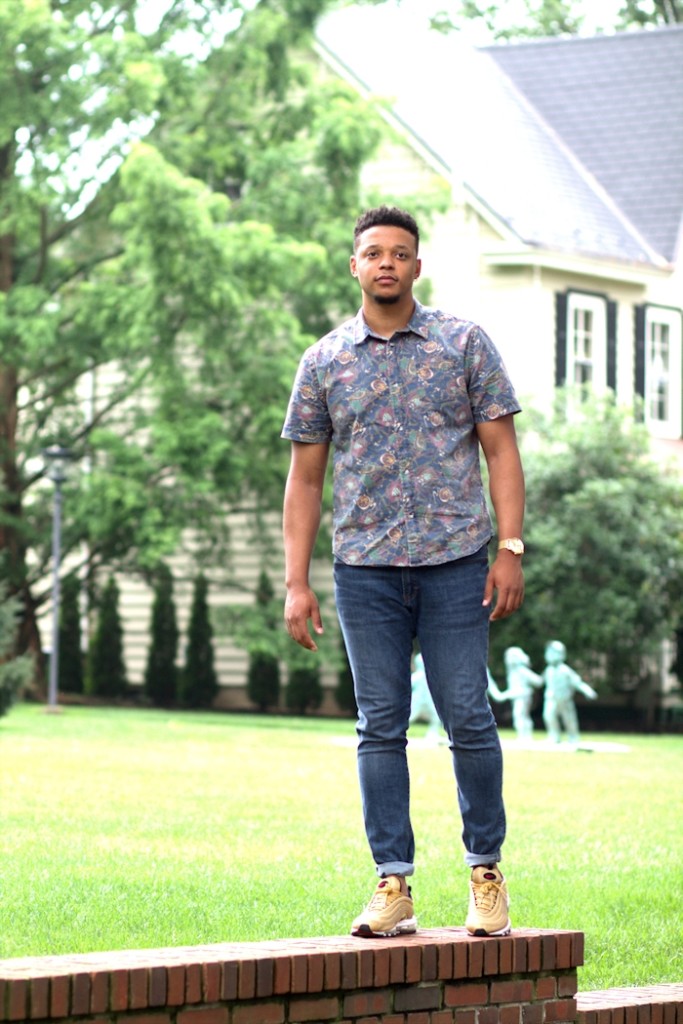 What He Wore
Shirt: Urban Outfitters
Jeans: GAP
Sneakers: Nike Air Max 97
Honestly, there's nothing like a short sleeve button-up to get you through the summer, especially one with fun prints. Remember, if you're looking for a go-to style this summer, try incorporating more printed tops into your wardrobe. We promise you won't regret it!
Today, Byron shows off his second casual look for the season. As shown above, he's sporting his newly purchased printed button-up from Urban Outfitters. Both casual and stylish, this shirt looks great when worn with the right pair of jeans or shorts.  For Byron, he styled his shirt with these cuffed denim jeans from GAP and gold Air Max  97's. Nice, right?
Don't forget to accessorize with your favorite shades as well!
So, how do you feel about this particular look. Feel free to share in the comments section below.
Thanks for reading!