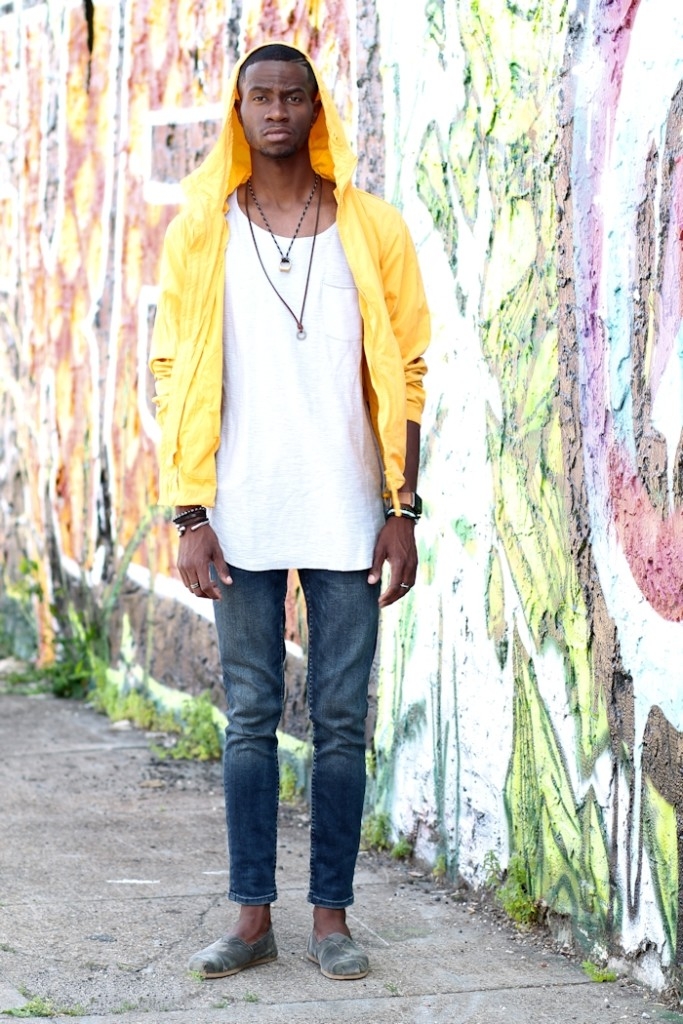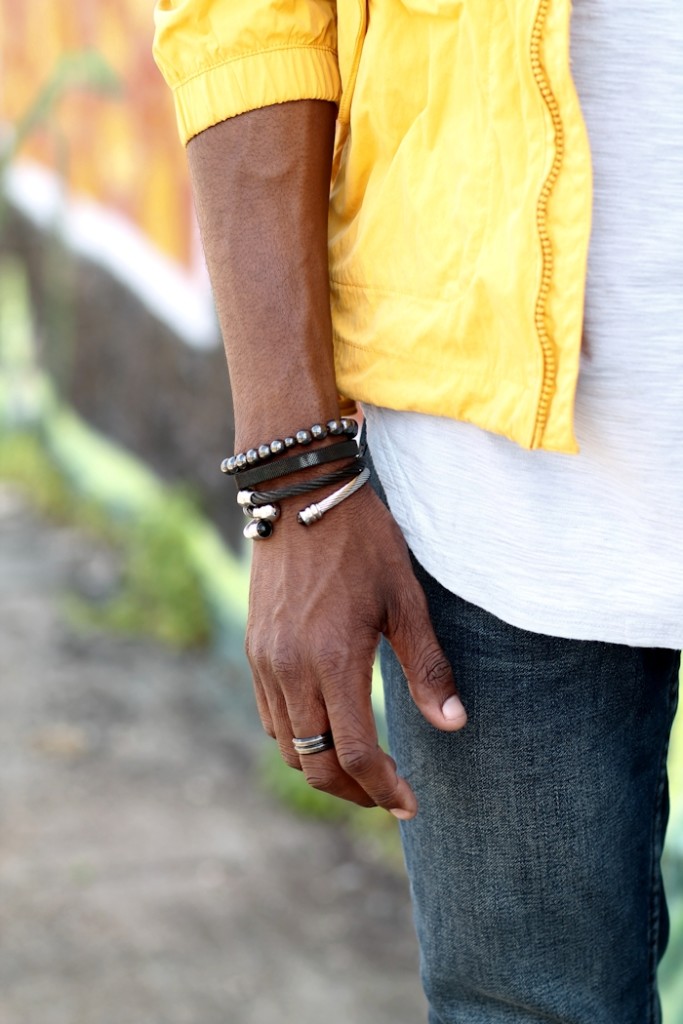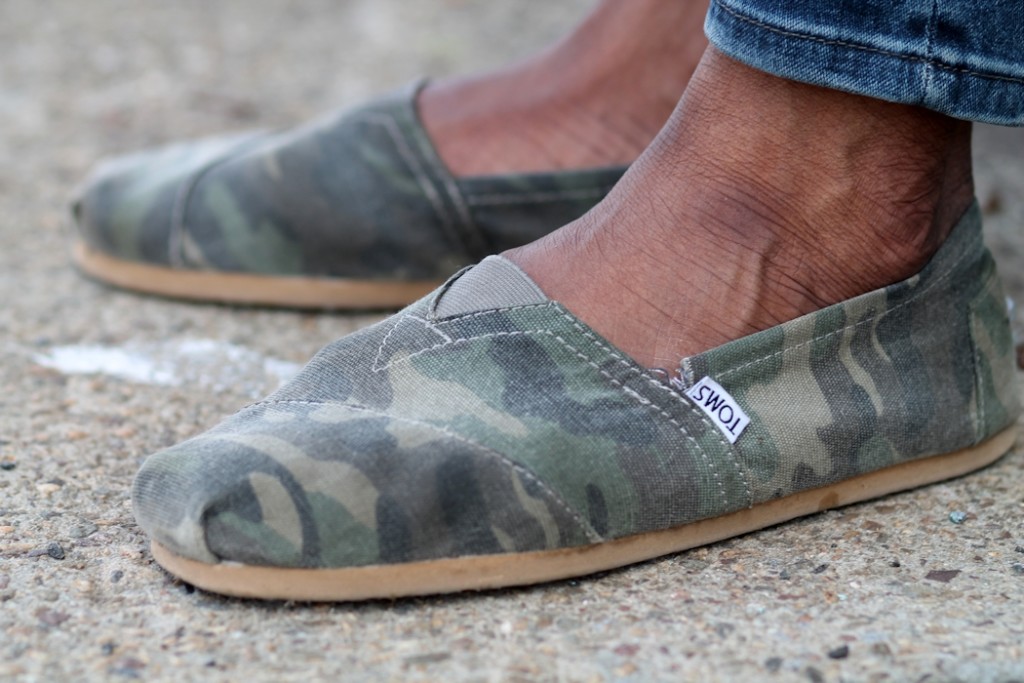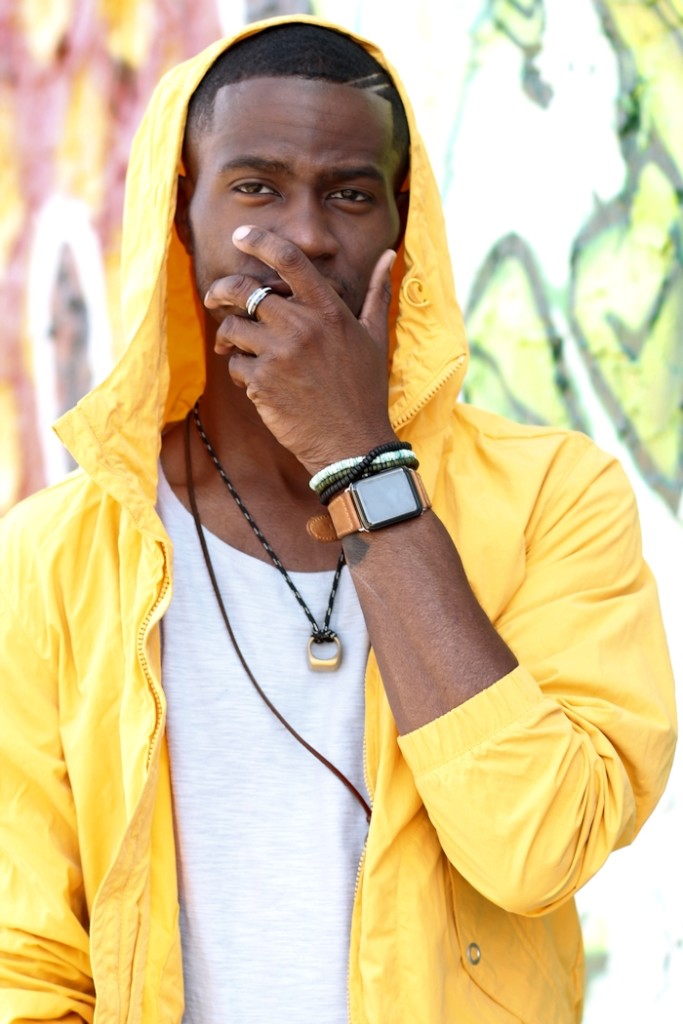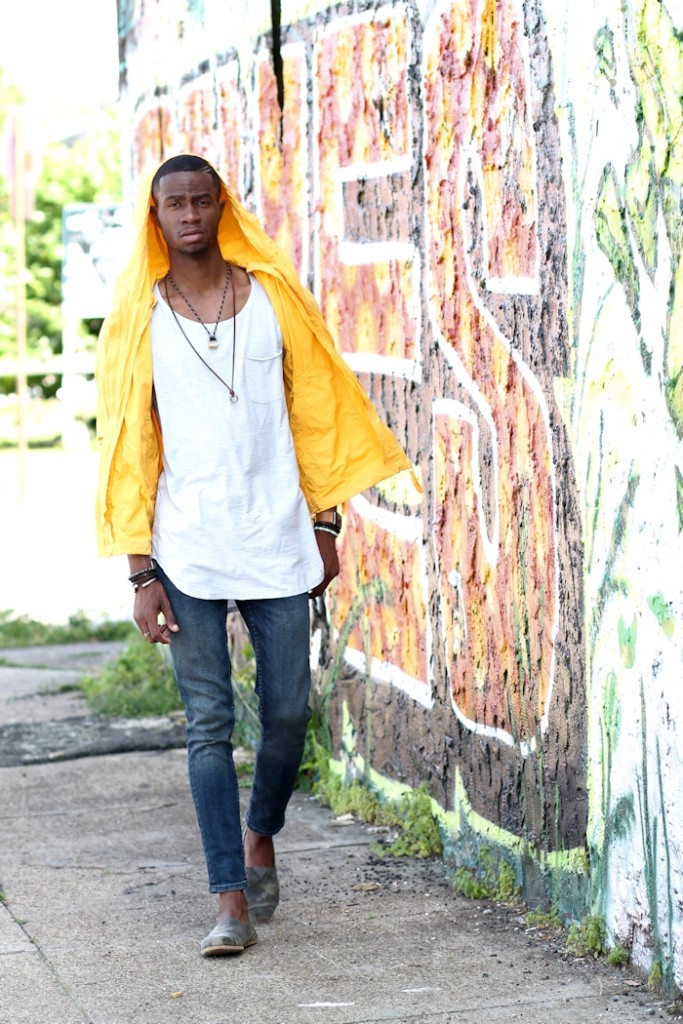 Jacket: H&M | Shirt: Urban Outfitters |
Jeans: Topman | Shoes: Toms
Whether going to school, work, or headed out for the night, a simple casual look is your best option.
In addition to comfort, casual looks are ideal when showing off your personal style, without being over the top.
Take, for instance, our featured look by DJ HBK. From head to toe, his look is very casual, yet stylish at the same time.
From a quick glance, the yellow jacket catches your attention right away. The jacket goes quite well with his shirt and denim jeans.
For a finishing touch, DJ HBK wore his camo print Toms.
So how do you feel about this particular look? Feel free to share with us in the comments section below.
Thanks for reading!