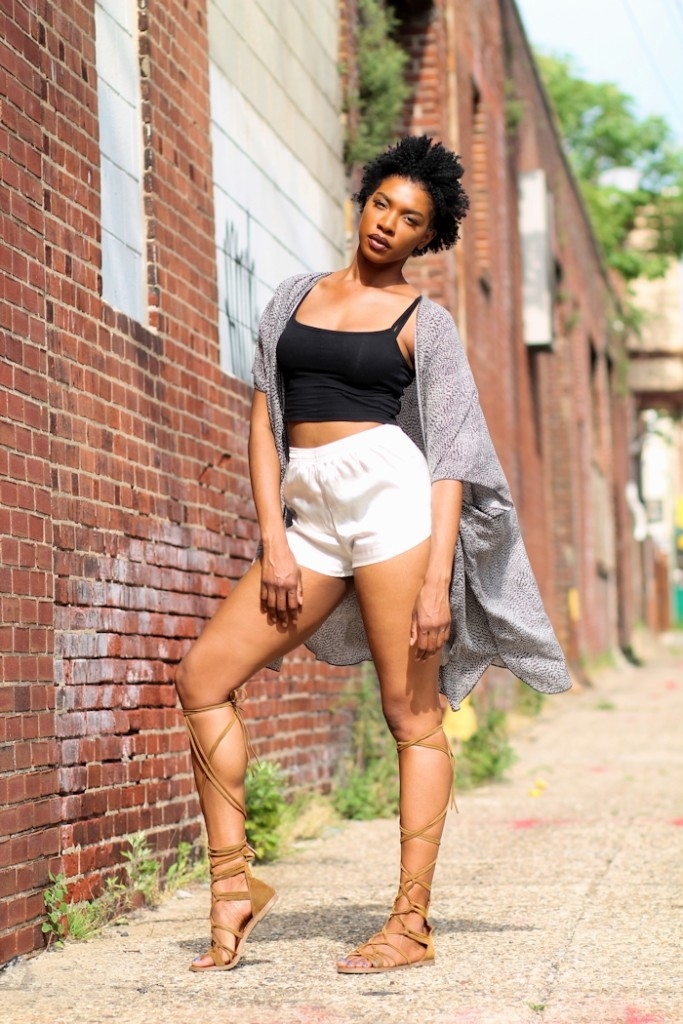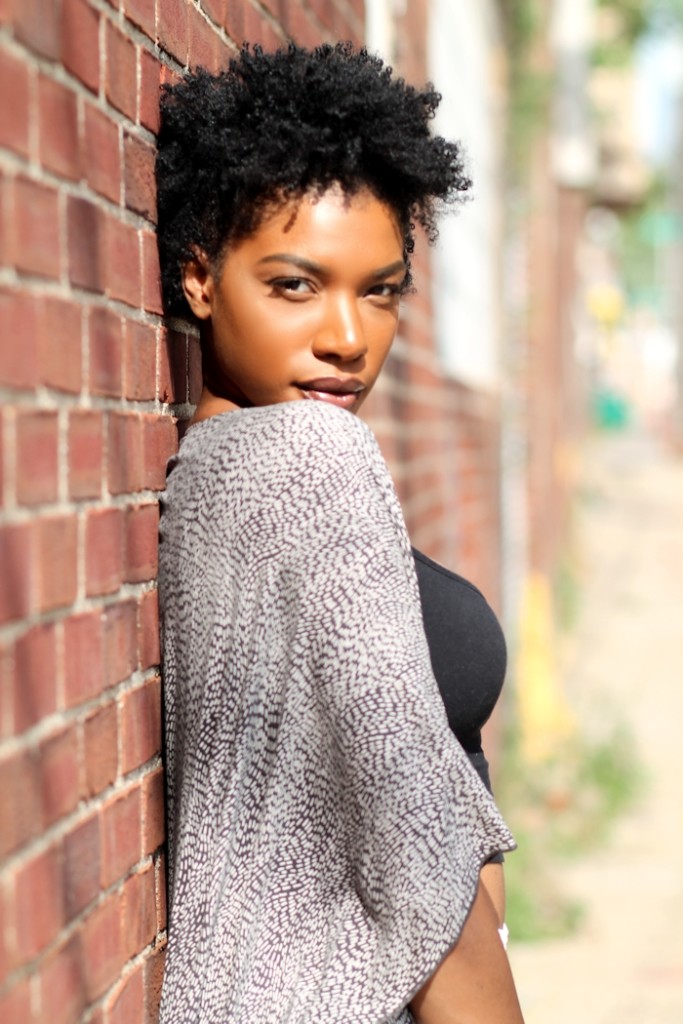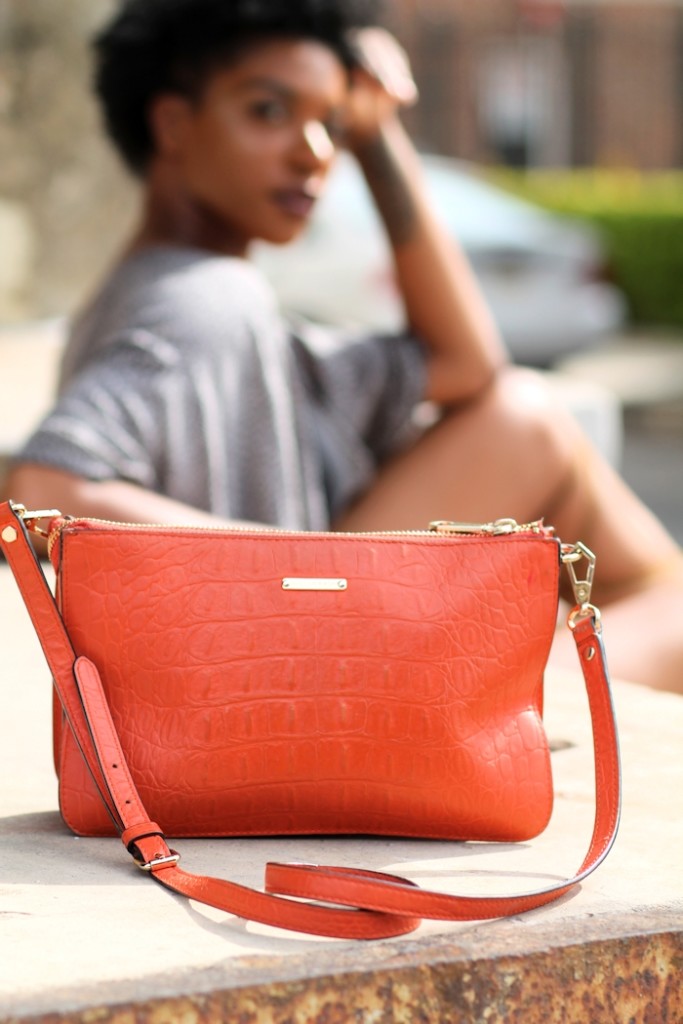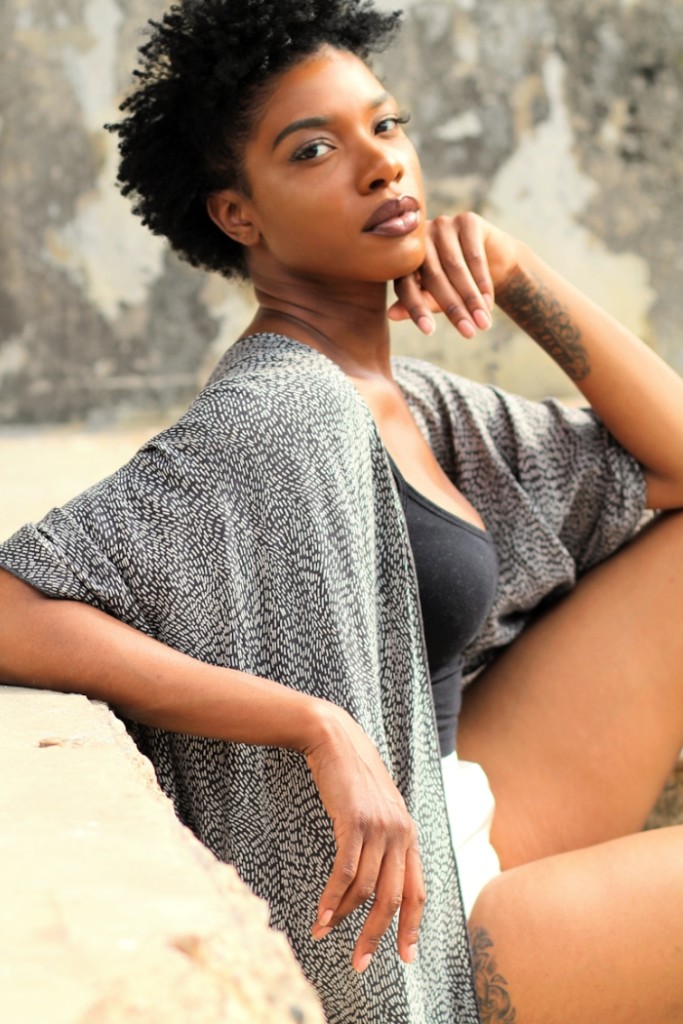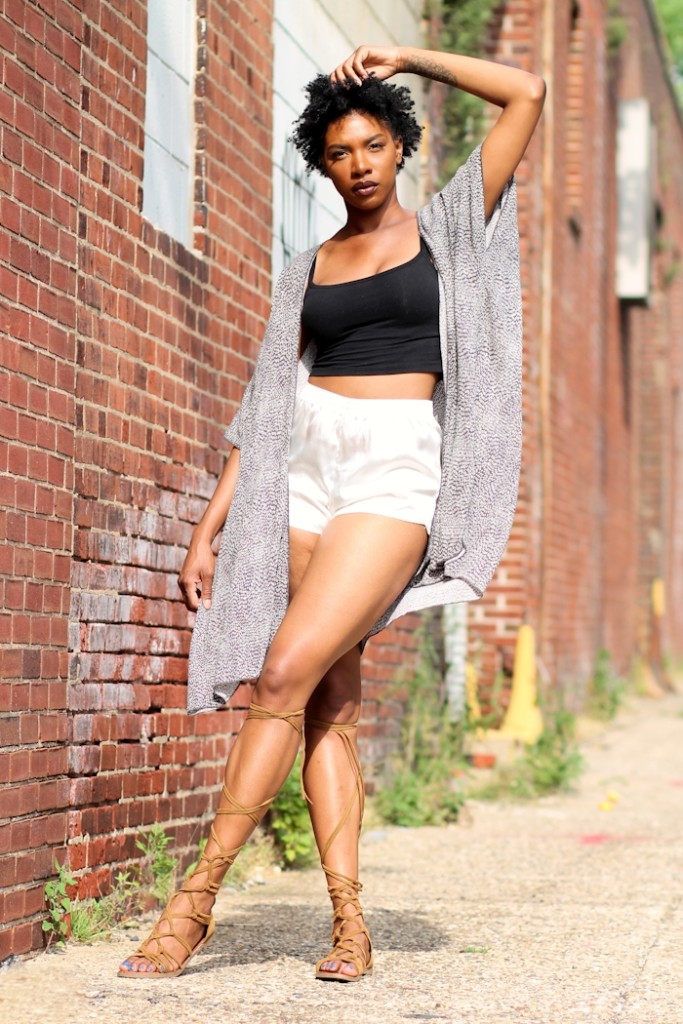 Kimono: H&M |
Crop Tank: Forever 21 |
Silk Shorts: American Apparel |
Gladiator Sandals: Eternity Fashions |
Bag: Rebecca Minkoff
A couple months ago, we caught up with fellow blogger, Tomarra from FlyyTheory, to discuss one of her favorite looks of the season.
While wearing a printed kimono, a pair of suede gladiator sandals, a cotton tank, and silk shorts, Tomarra put a new spin on the word "Summertime Fine."
She had this and more to say about her outfit, "Beating the heat this summer has been my top priority! 90 degree weather requires a "less is more" attitude and I think this outfit hits the nail on the head. I kept it simple with shorts and a crop tank but kept texture in mind pairing all my cotton pieces (Tank and Kimono) with these silken shorts from American Apparel. The shorts are super short but still loose and comfortable. These suede gladiator sandals have have been my go to this season and you can probably tell by the many tan lines on my feet."
Great job Tomarra!
So, how do you feel about this particular look. Feel free to share with us in the comments section below.
Thanks for reading!